According to reviews of many travelers, Hoi An is by far the most interesting destination in Vietnam. In fact, Hoi An is always a must-see place for any Vietnam private tour. People love Hoi An because of its irresistible charms, wonderful cuisine and relaxed atmosphere. If you are planning to visit Hoi An on your customized holidays in Vietnam but just can manage to have short time there, let's take a look at our list of the top tourist attractions you should focus on during your stay there: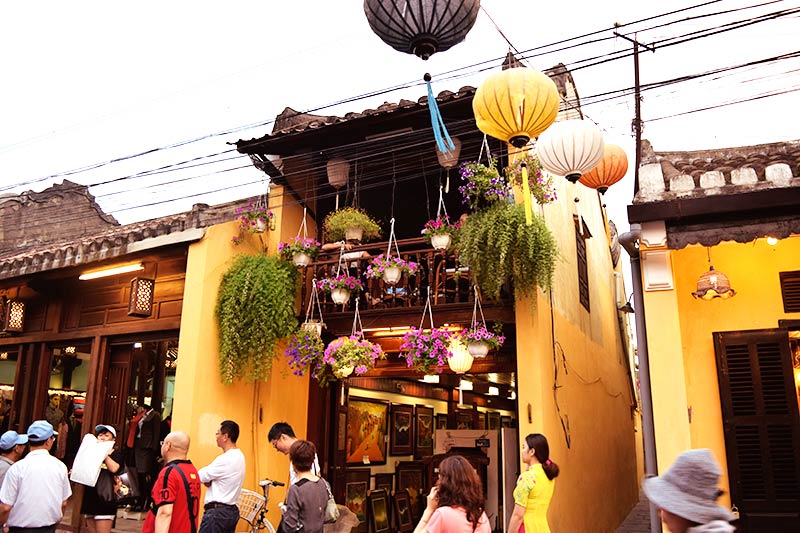 1. Japanese Covered Bridge
Constructed in the 16th century, this small Japanese Covered Bridge is the iconic of Hoi An Ancient Town. It is said that the bridge was used to separate the Japanese merchant community from the other groups (mainly from China) in the past. The bridge crosses a narrow waterway and there is a small shrine in the middle of the interior. The local people often come there to pray on the religious days. Other interesting historic symbols of the bridge are the statue of a dog at one end and another statue of a monkey watching over at the other end. Local people explain that the workers started building the bridge in the year of the monkey and finished their work in the year of the dog.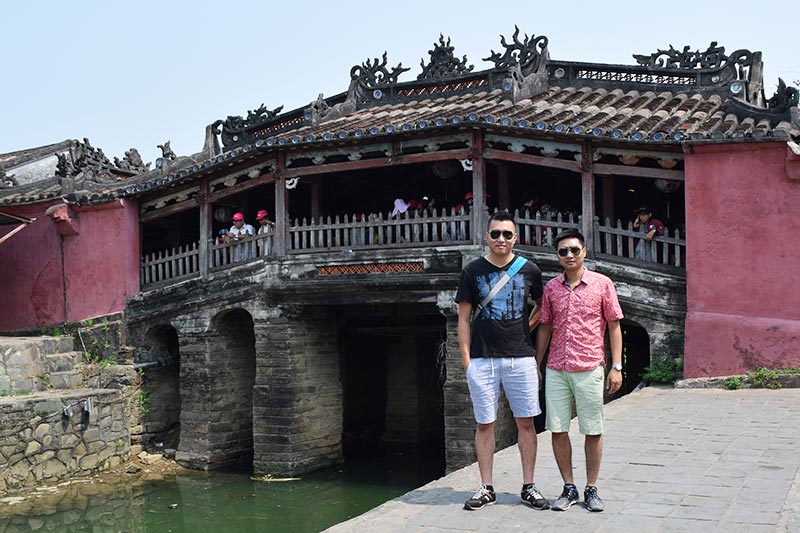 2. Tan Ky Ancient House
One of the oldest and most historical houses in the town, it was built in the 18th century for a Vietnamese merchant family. It is a beautiful combination of Vietnamese, Chinese and Japanese building styles. The house is well preserved and a guided tour through the fully furnished rooms of the house will give travelers an insight of what life was like in a wealthy merchant family before. The house located at 101 Nguyen Thai Hoc Street, Hoi An.

3. Phuoc Kien Assembly Hall
During the 16th and 17th century, many Chinese merchant communities coming from different provinces such as Guangzhou, Fujian or Chiu Chou settled in Hoi An. Those Chinese people tended to build and huddle around their own pagodas which turned to be their assembly halls. Among them, the Fujian Assembly Hall was the grandest and most famous in Hoi An Ancient Town. In this assembly hall, the Chinese from Fujian province would celebrate their cultural heritage and worship their ancestors. Visiting this place, travelers would admire the wonderful decorations of ancient Chinese structure. There are also three Chinese deities related to fishing are worshipped inside the hall. The address of Phuoc Kien Assembly is 46 Tran Phu Street, Hoi An.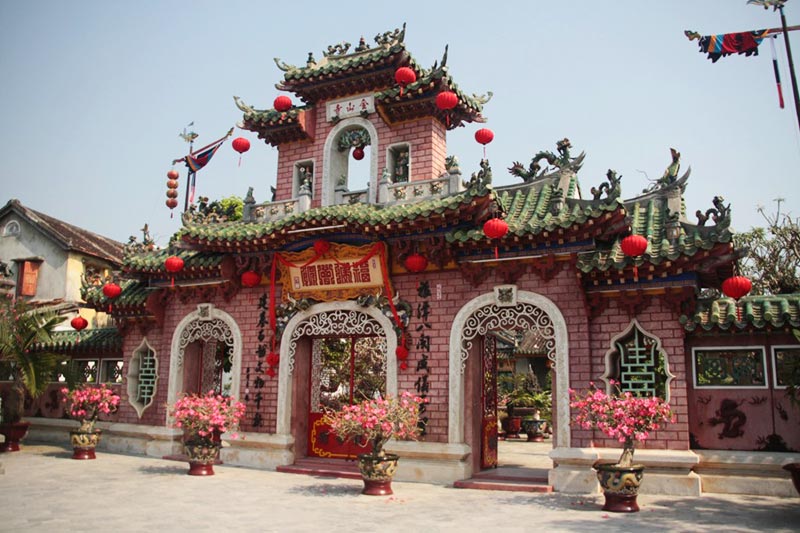 4. Quan Kong Temple
Originally built in 17th century and has been through many renovations, Quan Kong Temple is one of the most beautiful and typical Chinese architecture in Hoi An Ancient Town. The temple is dedicated to a Chinese general from the Han Dynasty who was esteemed for his sincerity, loyalty and devotion to his mother land. The temple is built with red bricks and the gilded statue of Quan Kong can be seen in the main hall. The statue is made of papier mâché. Quan Kong Temple is at 24 Nguyen Hue Street, Hoi An.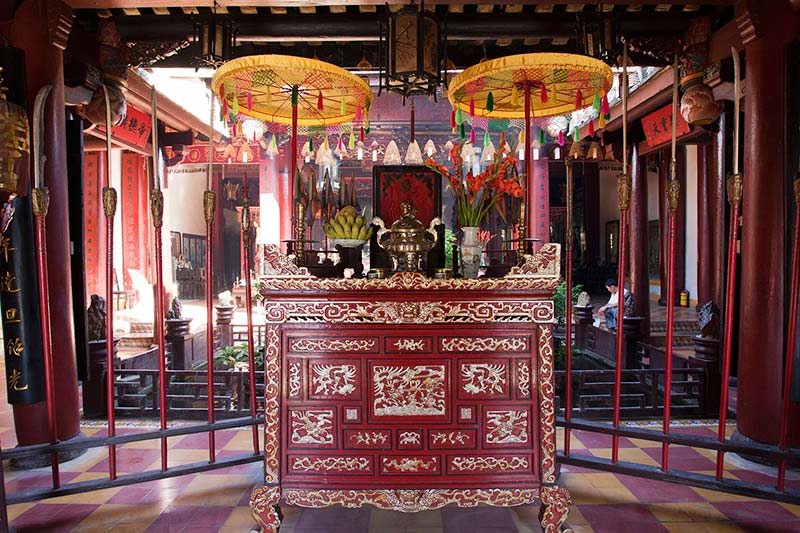 5. Thanh Ha Terracotta Park
The terracotta park is located in Thanh Ha pottery village, about 3 kilometers west of Hoi An Ancient Town. The park was organized in 2011 and covered an area of 6,000 square meters. Although it is not a historic site, Thanh Ha Terracotta Park is still worth visiting because of its impressive and unique exhibitions that represent an old tradition of making pottery developed by skilled craftsmen in Thanh Ha village. Actually, the unique Ying-Yang tiles that can be seen on many roofs of old houses in Hoi An were made in Thanh Ha Pottery Village. Taking a bike ride from Hoi An town to Terracotta Park can be an interesting experience for your Vietnam customized tour when you can enjoy the lush green countryside surrounding the town. Besides admiring the amazing exhibition, travelers can also join the craftsmen in making their own pottery.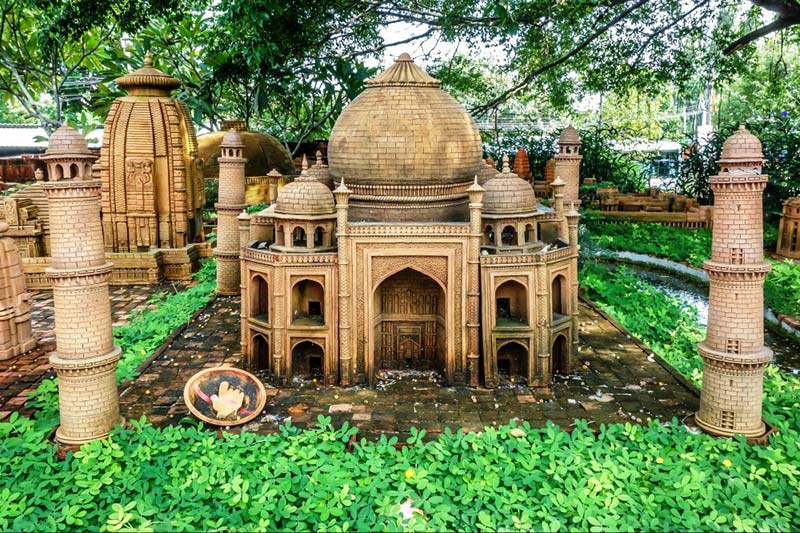 6. Hoi An Impression Theme Park
Hoi An Impression Theme Park is set on Hen islet in the middle of Hoai River in the ancient town. It is officially opened in August, 2018 and becomes the latest addition to the entertainment scene of Hoi An. The park is expected to offer more activities for travelers to Hoi An to join. It features the stage show "Hoi An Memories" representing the history and culture of Hoi An as a major trading port from the 16th century. "Hoi An Memories" is the largest ever outdoor visual art show in Vietnam with a cast of nearly 500 performers combining with amazing light and sound effects. The show is a great experience that travelers should not miss out, especially when you just have a short stay in Hoi An.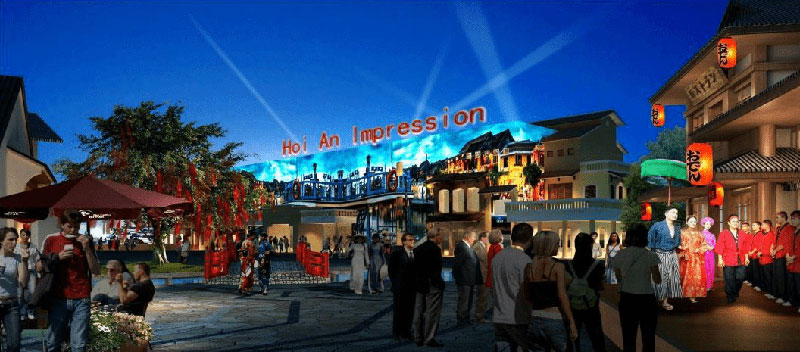 Read more:
7 best reasons to visit Hoi An on your Vietnam private tour
6 best things to do in Hue7 awesome things to do in Hanoi
5 amazing things to do in Sapa
6 interesting things to do in Mekong Delta
View tour: Vietnam Heritage Tour 15 days