As a foreign tourist travelling to Vietnam on a customized tour, it must be a common knowledge to you that March 8th is the International Women's Day and it is celebrated with best wishes and gifts for the women there like any other countries in the world. However, to your surprise, there is another special day for Vietnamese women right in the upcoming October 20th – the Vietnamese Women's Day. So how do people in Vietnam celebrate this meaningful day? Check it out!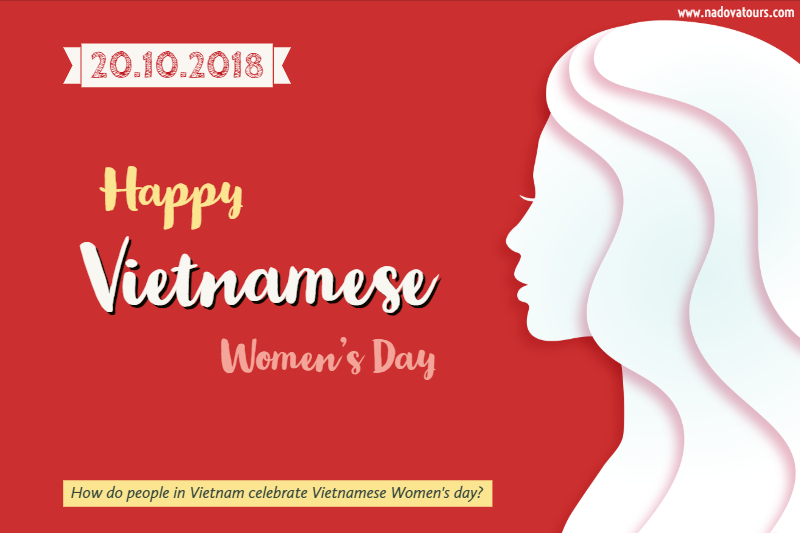 How do people in Vietnam celebrate Vietnamese Women's Day?
Originally, October 20th was the establishment day of Vietnam's Women Union in 1930, which marked the contribution of Vietnamese women to the Revolution in Vietnam that time. After that, this date became the official Vietnamese Women's Day with a wide range of activities taking place that revolve around women in Vietnam.
Nationwide, outstanding women with remarkable devotions to the national development will be honored on this occasion. According to the Vietnam's Women Union, the most prominent events of this year will be the awarding of the Vietnam Women's Award 2018 and Women's Start-up Day.
There will also be special music festivals, TV shows with their theme focused on the women. On these events, the most famous songs written about women and love are often performed by the country's best known artists.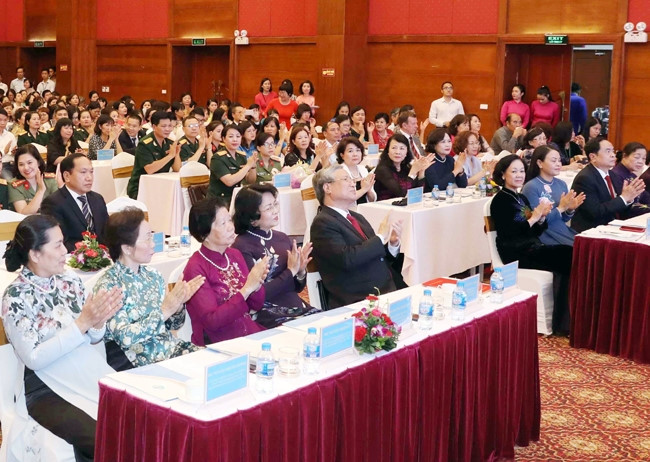 Vietnam Women's Award 2018 - a special event held with the attendance of authorities to honor outstanding women with remarkable devotion to national development (Photo credit: Thanhnien.vn)
It is worth noting that October 20th becomes a very meaningful day for Vietnamese women because they will receive special treatment from people around them.
In the workplace, it is expected that the women will be given flowers and best wishes from their male counterparts. There are even events that honor women with outstanding achievements held within some organizations on this occasion.
Vietnamese Women are also happy to be presented with special gifts and greeting cards from their best friends, husbands and family members on October 20th. The gifts might not be expensive but they are of significant importance to Vietnamese women because they are selected carefully and are sent with sincere appreciation from their beloved people.
To many women in Vietnam, the most meaningful gift they hope to receive is not something expensive, it might be as simple as a reunion dinner, a hug or just the word "I love you" from their precious ones. That is why you might see many men and boys whole-heartedly planning special activities and gifts for their mothers or wives with the hope that the love they hold might reach their darling women.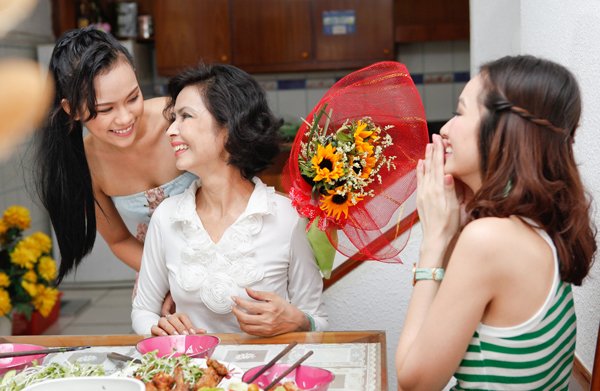 Vietnamese women are happy to receive flowers and gifts from their beloved ones on October 20th (Photo credit: Thanhnien.vn)
Following that, many businesses have taken this as a chance for marketing their products with a lot of promotions focusing on women on this day. This is considered as an opportunity for the men to buy wanted presents at a lower price for their women as well as a chance for the business to make profit from selling various women related products.
If you are, by chance, travelling to Vietnam on October 20th, do not forget to send the warmest wishes to your Vietnamese female friends or tour guides. They will appreciate that. If you meet a female friend that you treasure, you should spend time with her on this day and it will become an unforgettable memory of your Vietnam private tour.
---
Read more:
Vietnam Independence Day - Meaningful facts and figures
How to enjoy Mid-autumn festival in Vietnam?
View tour: Vietnam Insight 14 days