Hanoi is one of the most beautiful colonial city in Indochina with a unique blend of old and new still remains though the city has gone through a rapid development recently. A visit to Vietnam's capital city is an amazing experience to any traveler, from the ancient pagodas and temples, the unique French architecture to the lively and vibrant street life. It seems like tourists will never have a problem of finding something good to do in Hanoi on their Vietnam Tour. Here are just few awesome things to do in Hanoi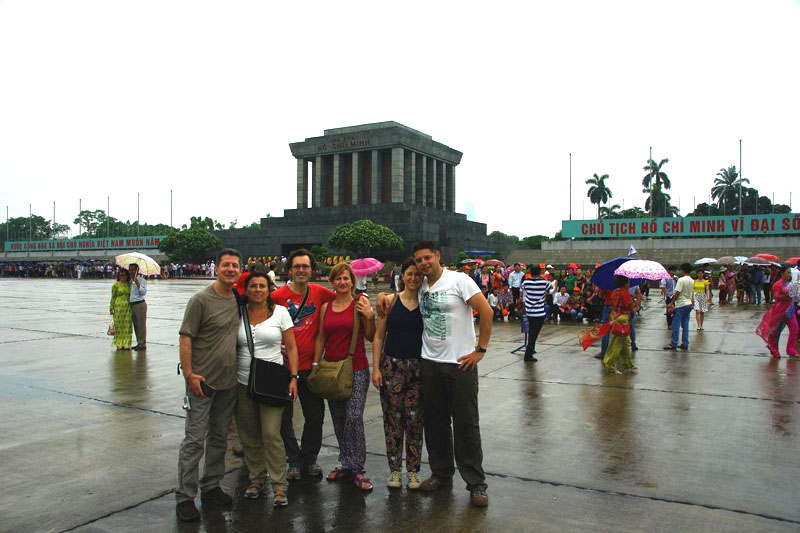 1. Take a cyclo ride in Old Quarter
A cyclo ride through the narrow and buzzing streets of Hanoi Old Quarter is a great way to explore the local life. Cyclo driver slowly takes you into the densely traffic of Hanoi and for a kind of miracle he can keep you save and enjoyable through the busy flow of cars and motorbikes without a single hit. Along the ride, the driver is very friendly and helpful, point out the interesting things to see.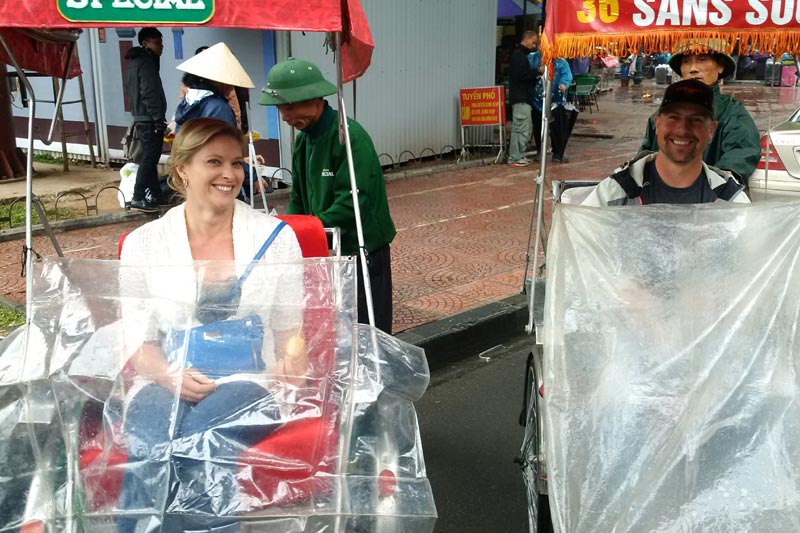 2. Eat street food
Hanoi is actually over 1000 years old and the tradition, culture and exquisiteness are clearly on display, especially on the street food. Many travelers today book a street food tour on the Vietnam travel packages to have a first good impression of Vietnamese cuisine. Then, do the food exploration on their own during spare time. It's really hard to have a bad street food meal in Hanoi, so anywhere in the Old Quarter of Hanoi can be a good place for eating street food. Just follow your nose, trust your own sense and go ahead, you won't be upset in the end.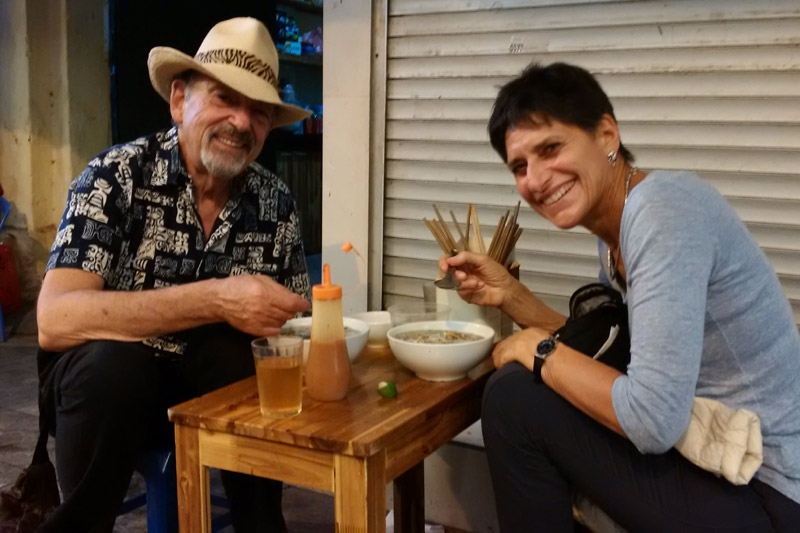 3. Watch the water puppet
Water puppet is a unique form of Vietnamese art, which has existed for more than 1000 years. Someone ever said ""Not watching a performance of water puppetry means not traveling to Vietnam yet." A 50 minute show at Thang Long Water Puppet Theatre is definitely an experience should not be missed in Hanoi. The show features Vietnamese rural lives and works as well as legends and myths of the country. The dance of puppet on water stage combines with traditional music and live folk songs singing can be a great moment of a Vietnam Family Holidays.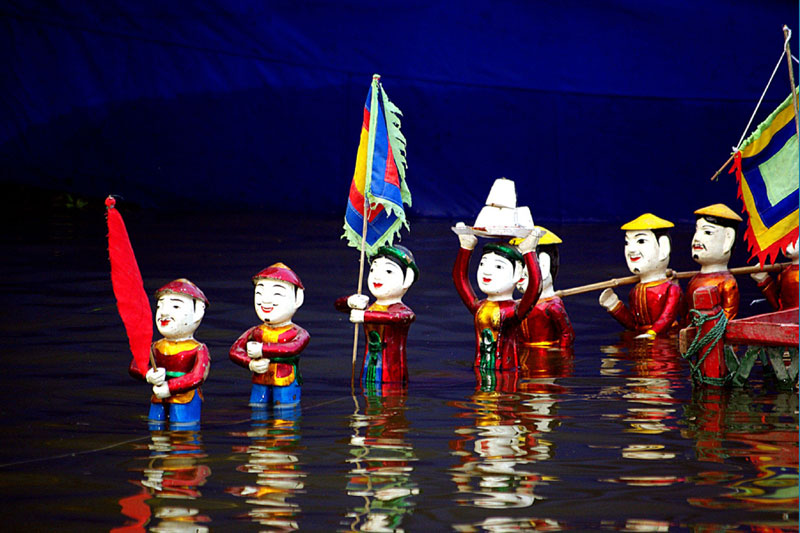 4. Explore the French Quarter
Well, the chaos and hustle of Hanoi Old Quarter may get you down for a while and you need a break. Let's go exploring the majestic French Quarter of Hanoi, where the streets are wider with lines of tree and the atmosphere is much finer than the buzzing Old Quarter. Hanoi was occupied by the French for nearly a century and they had made a stunning influence of elegant French architecture in the city. There are 02 French Quarters that tourist can easily find in Hanoi. One lies to the southeast of Hoan Kiem Lake where travelers can admire the Opera House, Tonkin Palace and the Sofitel Legend Metropole Hotel. Another one locates near the Ba Dinh Square with the Presidential Palace, Ministry of Foreign Affairs or the Embassy Road.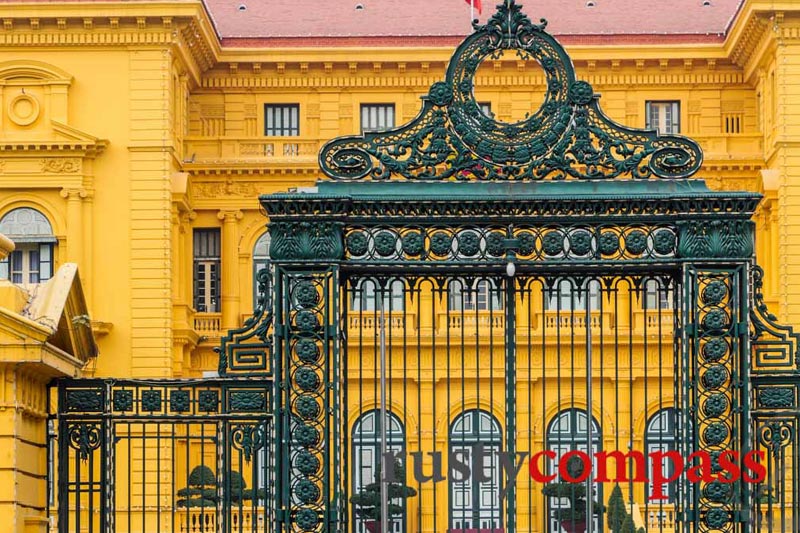 5. Discover early wholesale markets
A crowded market always has the full tastes of a place and its people. That is so true! Wandering around the best wholesale markets in Hanoi can give a real experience of local lifestyle and culture. A visit in the early morning to Quang An Flower Market and Long Bien Market will help tourist learning more about the authentic Hanoi culture on their Vietnam Customized Tour. The best time to make a visit to these market is around 4 A.M to 6 A.M, quite early to start a day. So it can be a good optional activity for tourists return to Hanoi from Sapa by train as they will be arriving back to Hanoi City at 4.30 A.M.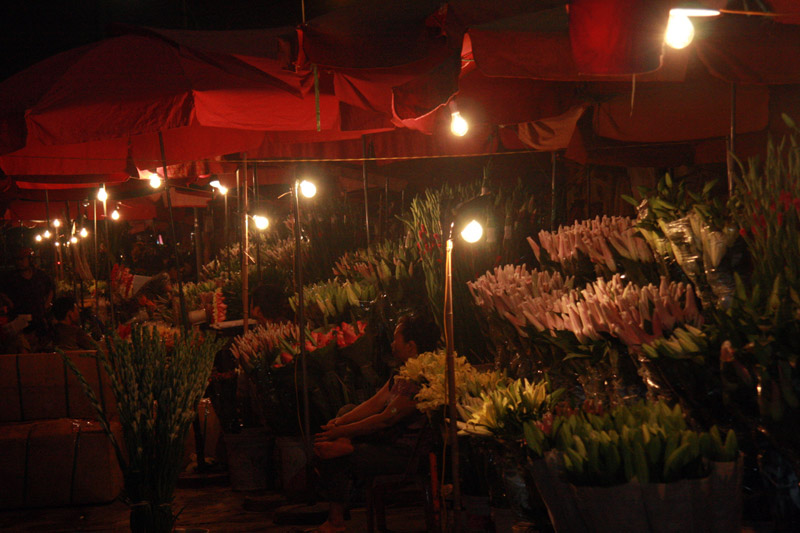 6. Stroll around Hoan Kiem Lake
Hoan Kiem Lake is situated in the center of Hanoi, and to locals this is considered as the soul of the city. So, taking a stroll around this lake is the quickest way to get your bearings in Hanoi. The Ngoc Son (Mountain Jade) Temple connected to the shore by the red lacquered The Huc Bridge is the highlight to visit on the way. The early morning sees Hoan Kiem Lake at its best when local joggers, bike riders and tai chi practitioners all gather at the lake to start their day. That will be one of the most memorable sights on Vietnam Customized Tours should not be missed.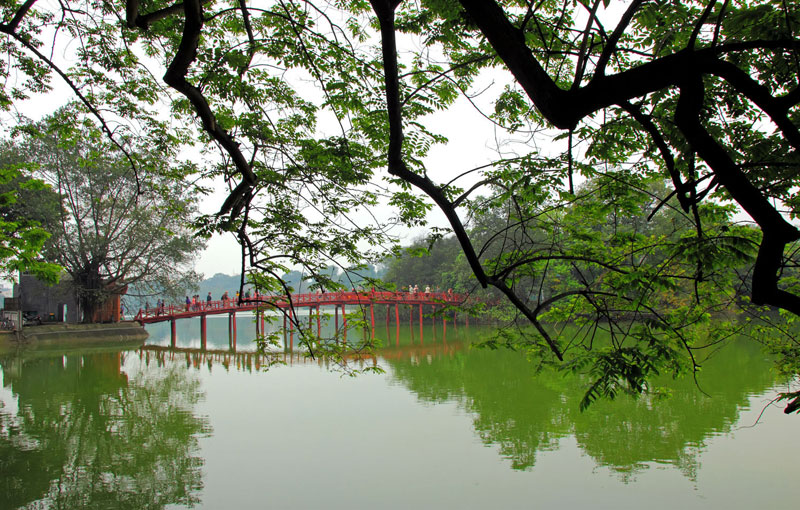 7. Follow the railways
Leave your guidebook behind and ignore the recommended attractions, a couple of hours exploring the city through the railways can be a great fun and a true experience of Hanoi from the inside. There is another world of local people in Hanoi which is so different to what you have seen on your Vietnam Customized Holidays. A proper insight into the local life that is so memorable for any traveler.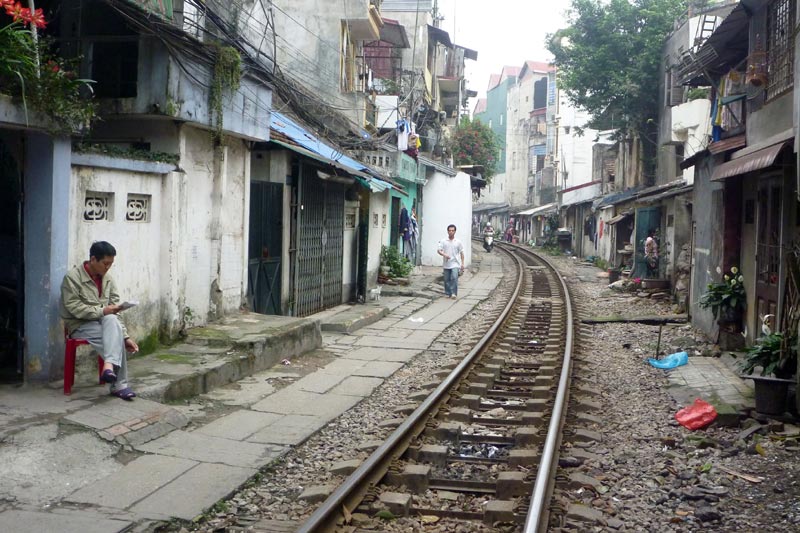 Read More:
6 brilliant things to do in Hoi An
Best places to visit from Ho Chi Minh City
5 amazing things to do in Sapa
6 interesting things to do in Mekong Delta