A tourist capital of Vietnam's mountainous north, Sapa is perched dramatically on the western edge of a high plateau, facing the hazy blue peak of Fan Si Pan, and is surrounded by villages of ethnic minorities. Sapa is famous for the breathtaking scenery, stunning terraced fields and a perfect place for outdoor activities such as trekking and riding as well as exploring the most unique and fascinating hill tribe culture. Undoubtedly, Sapa is the must-visit place for any Vietnam Customized Tour. Here is a suggestion of the 4 amazing things to do in Sapa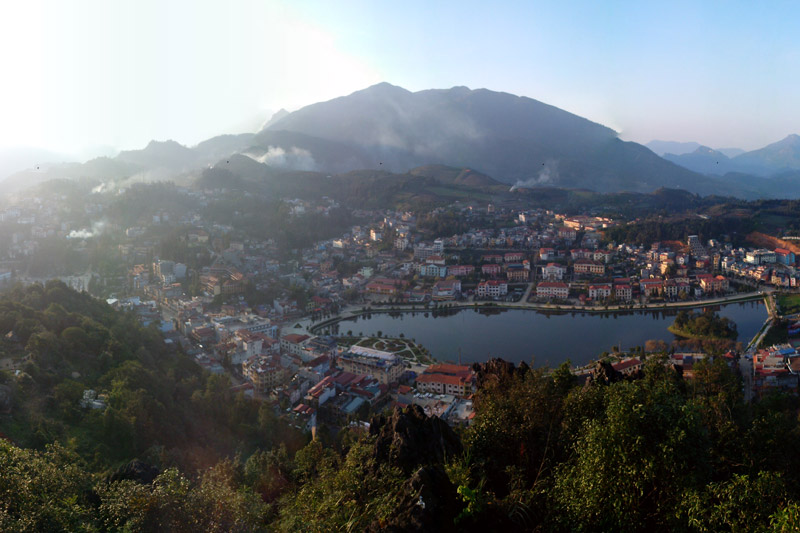 1. Climb Mount Fansipan "The roof of Indochina"
Mount Fansipan is known as the last major peak of the Himalayan range and the highest peak of Indochina (includes Vietnam, Laos and Cambodia). Though the 3,143 summit of Fansipan sounds a bit humble, it is still a fantastic conquering feeling for adventurous travelers in climbing a mountain at the far end of Himalayas.
The trek is not easy actually, though the professionals can do it strenuously in a day. However, most people prefer the pace of 2 days 1 night or even 3 days 2 nights. The spectacular view of Hoang Lien mountain range is a prize for climbers on top of Mt Fansipan.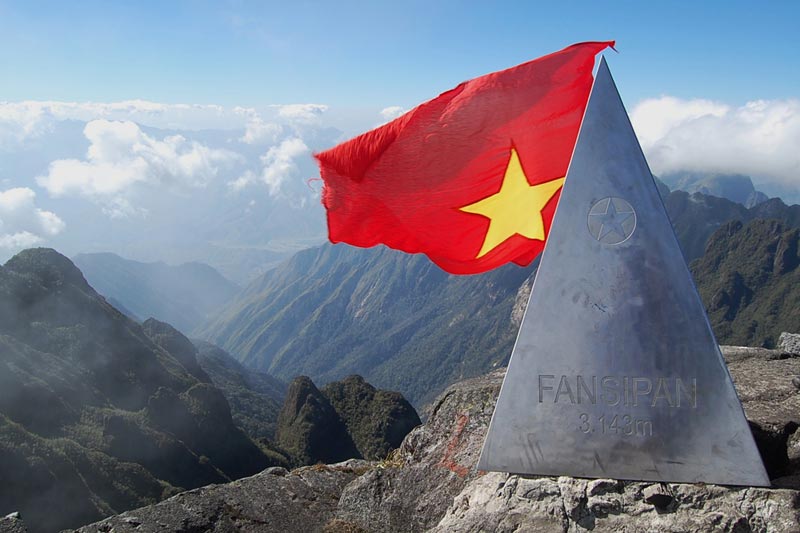 2. Take a bike ride through Muong Hoa Valley
Muong Hoa valley is an amazing stretch of land located at the bottom of Fansipan's north flank. The valley is the largest area of rice terrace fields in Sapa with plenty of villages of the different minority groups.
From Sapa, there are many trekking tours that will take tourist down into Muong Hoa Valley. It is about 3 to 5 hours trekking downhill with stunning panorama views of the rice terraces as well as close-ups of Muong Hoa Valley. The climate can change significantly during the Sapa Trekking Tour so it is a good idea to bring a windbreaker.
Besides trekking, hiring a motorbike for a ride through beautiful Muong Hoa Valley is a really good decision in case the Fansipan trekking had taken your strength away. It is pretty cheap ($4-5/day) for hiring a motorbike in Sapa to have a self-driving experience between two highest mountain ranges. An easy ride with cool and fresh air against our face, chicken or pigs to avoid on the way.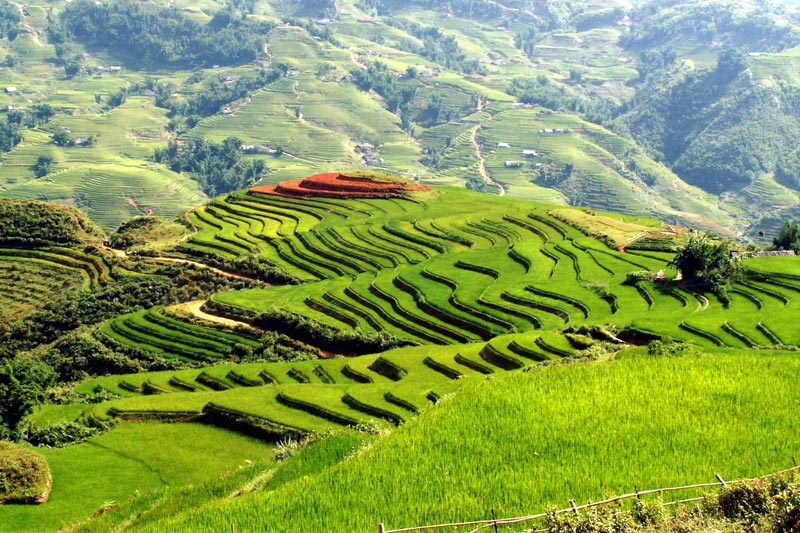 3. Stay the night at the local village homestay
Spending the night at a local village homestay is recommended as one of the best things to do on any Vietnam Customized Holidays. There are many villages in Sapa that can offer tourists clean places to stay as well as an insight of how everyday life happens.
The nearby village of Cat Cat which is around 30 minutes hike from Sapa can give travelers good introduction of ethnic culture and lifestyle though it can be quite touristy. If having more time and may be a motorbike, tourists can explore further to the less-visited ethnic villages like Ta Van and Lao Chai and staying overnight at a cozy homestay with friendly hosts.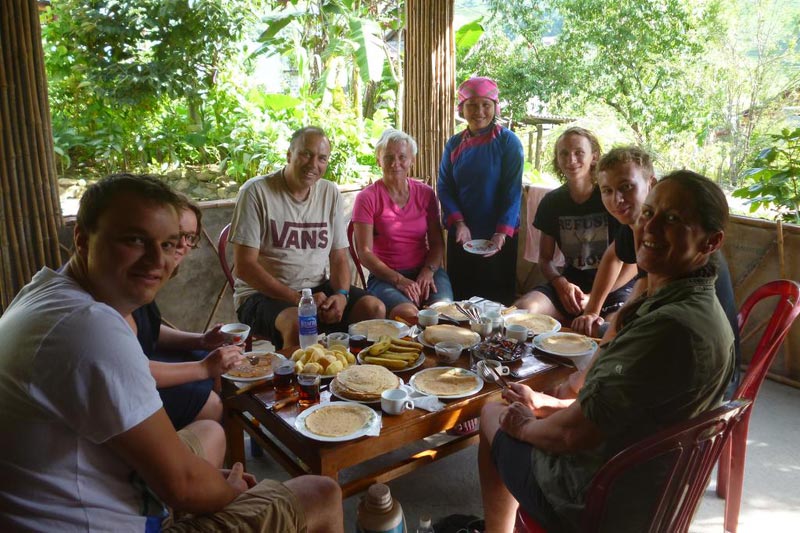 4. Visit the waterfalls
If you are a fan of waterfalls, Sapa will not disappoint you. During the rainy season, there are few beautiful waterfalls around Sapa to discover like Cat Cat Waterfall, Silver Waterfall and the amazing Love Watefall. Scenery along the hike to the waterfalls is spectacular too.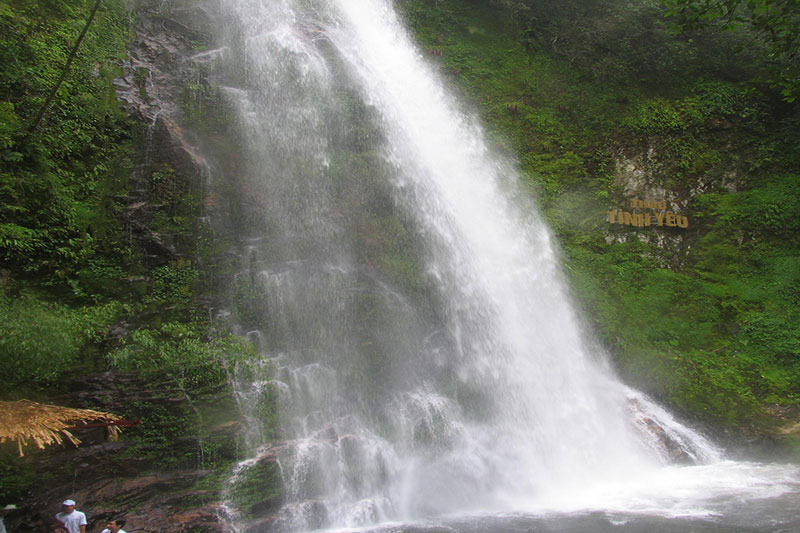 5. Treat yourself in Sapa Town
For a mountainous area in northern Vietnam, Sapa is quite more modern than tourist would expect. Therefore, there are plenty of choices for food and drink from the authentic ethnic food, local traditional street eats to fine-dining Western restaurants.
Being worn-out after the long hike of the day, do not worry as Sapa has many good massage shops that can be a special treatment for yourself. Your time in Sapa on a Vietnam Customized Holiday can be such a great memory.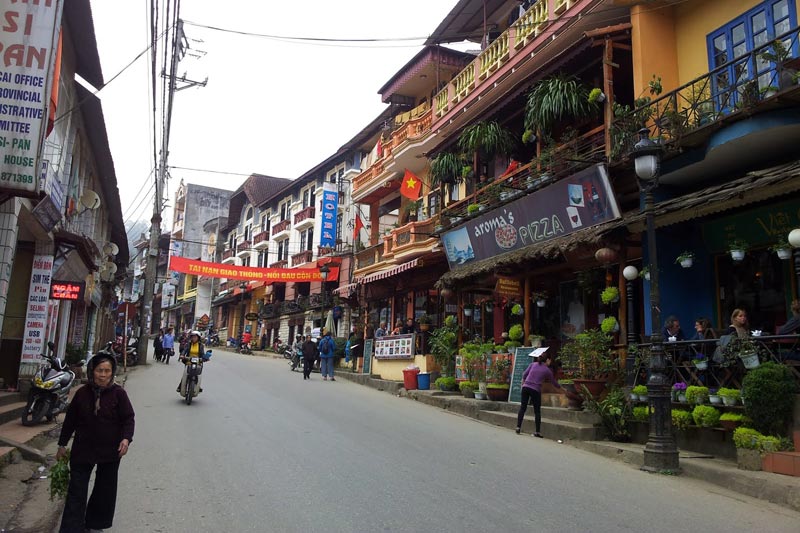 Related posts:
7 awesome things to do in Hanoi
6 brilliant things to do in Hoi An
How to spend 12 days in Vietnam