Southern Vietnam appeals travelers due to its discrepancies. In other words, you not only can enjoy the fresh atmosphere in the early morning but also immerse into the vibrant crowd and have some beers when the sun goes down. Sounds great, right? All you have to do is spending around 1 week of your Vietnam customized tour on visiting these wonderful Southern places in our list.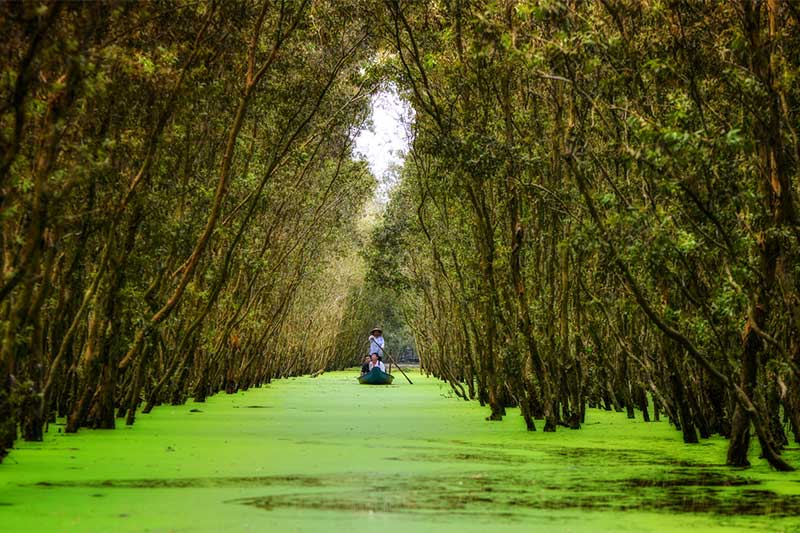 1. Phu Quoc Island
It is no doubt that Phu Quoc is one of the island impressed tourists by its splendid sceneries. Situated in The Gulf of Thailand and close to the Cambodian Border, Phu Quoc Island has the same size as Singapore. The fauna and flora in this place are diverse with a huge variety of distinctive and fascinating wildlife. You can enjoy many striking views like a range of mountains, hiking paths, tropical forests and white- sand beaches. In particular, you should pay a visit to some site like Phu Quoc National Park, Ham Rong, Ganh Dau and Cua Can Mountain Areas, Long Beach (the most beautiful beach in Phu Quoc with the crystal-clear sea, white sand), Da Ngon- Da Ban Stream. Phu Quoc Prison is also a famous destination where you can travel back in time and experience gloomy days during the Vietnam Wars. The next stop in Phu Quoc must be Bai Sao- an unspoiled and gorgeous beach in Phu Quoc. Besides that, you may discover the vast green pepper lake, visit the barrel house to make the fish sauce, admire artificial pearls and learn how to make them. If you look for outdoor activities in your Vietnam family tours, there are some interesting ones you should not miss such as fishing, snorkeling, coral fishing, kayaking at Khem Beach. Lastly, you can go to Phu Quoc any season of the year, but the best time for your leisure, swimming and picnic activities should be from November to May.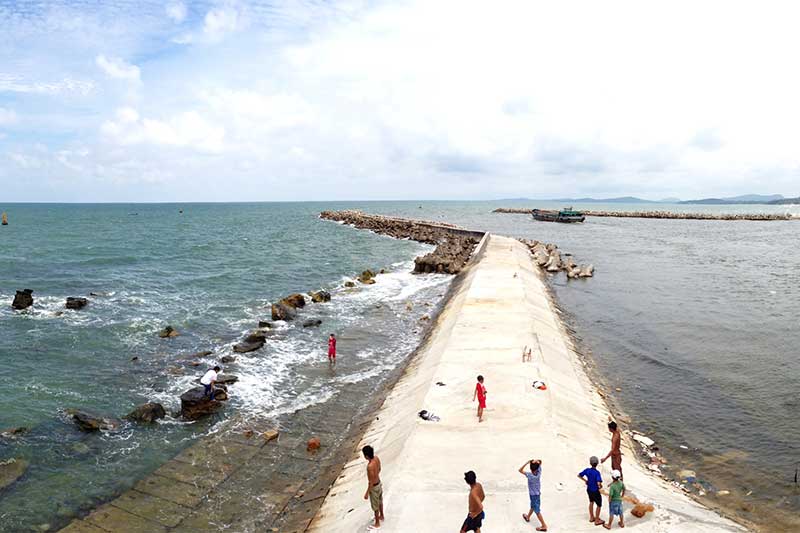 2. Mekong Delta
Approximately 100km far from Ho Chi Minh City, the Mekong Delta is the labyrinth of rivers, floating markets and various vegetables gardens (or fruit orchards). You will be surely surprised when witnessing the floating market which is the main venue for local residents. You can visit one of the most popular markets here which is Cai Rang Floating Market. Floating market appeals travelers by its unique transfer. By sitting comfortably in wooden boats and observe trading activities, tourists can blend into the ambiance of this market. The best time to visit this place is in the early morning (about 5:00 AM) when a variety of products are concentrated. You could rent a boat to Cai Rang Floating Market with the price around 500,000 to 800,000. This well- known market is not only famous for numerous specialize fruits such as green skin grapefruit, Cai Be Tangerine but also have many goods like breakfast meal for marketers, fabric, raw silk and so on.
Coming to the Mekong Delta, you will have a chance to soak in fresh fruits. In fact, the Mekong Delta provides plenty of fresh fruits, up to 70 percents of consumed fruits throughout Vietnam. Therefore, you can find numerous types of fruits scattered around this place. In particular, Cai Be Orchard is the largest garden with plenty of fruits like mango, apple, guava, plum, jackfruit, grapefruit, watermelon, etc. Being into these orchards is definitely a memorable feeling which you cannot find it anywhere else. You even can stroll around gardens, pick some ripe fruits off the tree and savor them right then and there.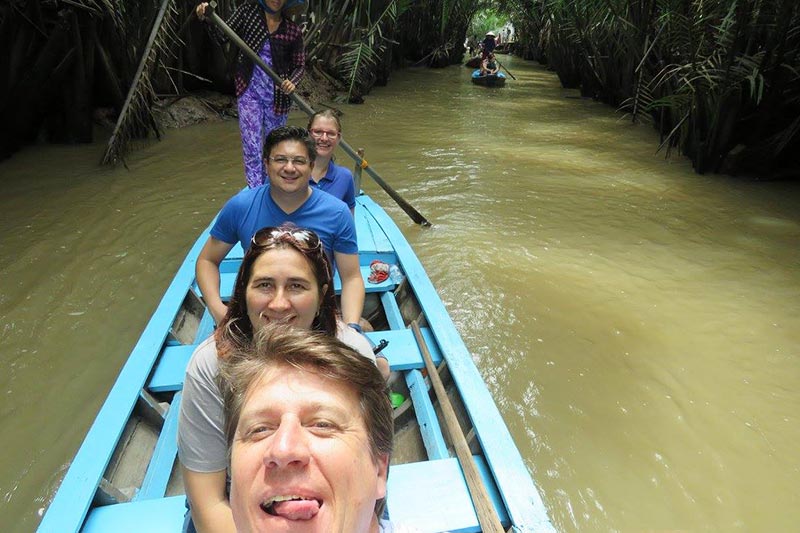 3. Cu Chi Tunnels
Cu Chi Tunnels are located in the Cu Chi District, Ho Chi Minh City. Cu Chi actually is a network of tunnels built during the Vietnam- American War. It is a historical place where Viet Cong Soldiers hid for communication and prepared for surprise attacks. Therefore, in the Cu Chi Tunnels, you can experience the ambiance of the American war for long time ago. You also can try to talk and breath in difficult conditions (dark, lack of air) and discover underground life so make sure you wear comfortable walking shoes and be ready for uneven surfaces. In particular, many visitors have to stoop to be able to walk. Depending on the geographic terrain, there may be 2 or 3 stories under Cu Chi Tunnels. In addition to the historical monument of Cu Chi Tunnels, there are other fascinating activities such as simulated shooting, swimming, sailing on the lake or renting a bicycle around Tunnels. The big concern you should care about is the weather. The dry season (December to April) is the hottest time of year, with an average temperature of 82° F (28° C). From May to November, the climate is humid and also slightly cooler.



4. Vung Tau Beaches
If you thirst for vitamin sea or need a quick escape from the busy life, Vung Tau is exactly what you are looking for. Sitting on a penisula with the Co May River separating it from the mainland, Vung Tau sets a picturesque backdrop of beaches with fine white sand stretches to the stunning obffshore islands, verdant mountains and fantasy coral beneath the ocean. Most of rare and precious plants here belong to famous primeval forest: Binh Chau - Phuoc Buu Forbidden Forest and Con Dao National Forest. Looking from above, Vung Tau bends like a sickle embracing the emerald ocean. The seaside, coconut palms, and casuarina are combined to create the ecstatic beauty of this place. The best time to visit Vung Tau is the dry season (from December to April) with the average temperature is around 27.5*C (81.5*F). This is perfect weather for those who love swimming to spend the whole day in the water. In case you don't like the sun and need more shades, you can rent the beach benches and sip some iced tea. In addition, Vung Tau consists of 4 different sections
Bãi Trước (Front Beach) is right in the middle of Vung Tau and stands between the Big and Small Mount. It is a popular place for extrovert people who want to gather and go picnic. Tourists also can buy the fresh seafood at Xom Luoi Market and bring it to the green grass on Bai Truoc for camping
Bãi Sau (Back Beach) is the main beach for tourism in Vung Tau. It is 3 kilometres in length long and runs between the Small Mount to Paradise Park. It is undeniable that Bai Sau have become a magnet for locals and tourists for many years because of their calmness and perfect location.
Bãi Dứa (Pineapple Beach) is a little beach off Hạ Long Street by the Small Mount. Partially covered by Nghinh Phong Cape, this beach is deep into the shore and create long rocky rapids with little sea breeze coming in, so the waves are gentle and poetic.
Bãi Dâu (Mulberry Beach) is another little beach to the west of Big Mount. Bai Dau has many big cliffs jutting out into the sea. Behind the beach is a basin terrain surrounded by luxuriant trees leaning against the Big Mountain. Amidst the deep blue of the sea and the striking forest trees, The Maria Statue is nearly 30 meters high and bright white.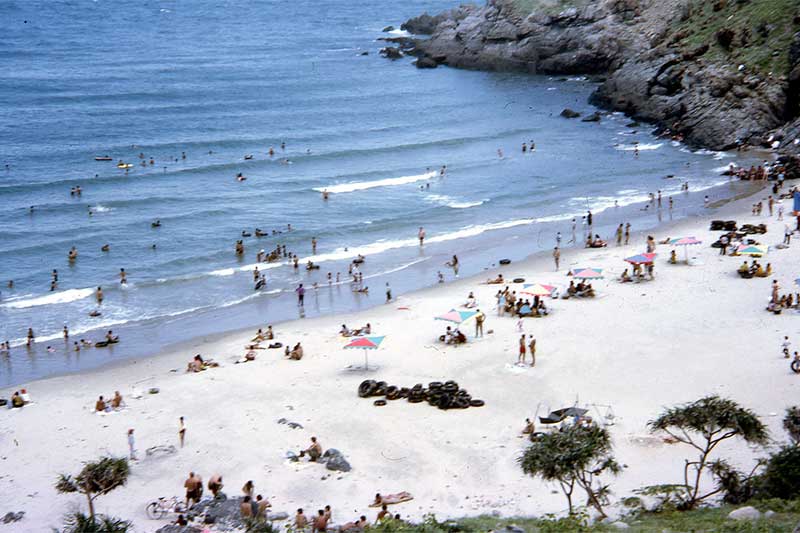 Thanks to the preference of nature, Vung Tau Beaches are quite full of elements of mountains, rivers, lagoons, islands, fields, villages, which seduces foreigners who have Vietnam travel packages. Great for history buffs, this place also has many pagodas to visit as well as colonial architecture built by the French well over a century ago. You may go sailing or try some water sports by day and enjoy the well-developed nightlife when the sun sets in this civilized- looking city.


5. Ho Chi Minh City
In your Vietnam private tours, Ho Chi MInh definitely cannot let you down due to many leisure activities organized here. Considered as the largest metropolis of Vietnam, Ho Chi Minh (formerly Sai Gon) is like a hive of activities 24/7. The central business area is District 1 is which is most traveled by tourists. However, for the adventurous types, some neighboring districts like Binh Thanh, Phu Nhuan or District 3 may be appropriate options. The city also includes a number of great centrally-located museums and shopping malls. The main tourist attraction must be The Reunification Palace where the Vietnam War symbolically came to end. Many exhibits are dedicated to Vietnam's fight for independence, so you can experience by yourselves and broaden your horizons about Vietnam's past. Interestingly the city is also home to a cathedral named after Notre Dame in Paris– visiting hours are limited but it is well worth a look. The exclusive feature of this city is the vibrant nightlife. When the lights come out, bars and nightclubs are opened. They serve cheap beer, cocktails and the Vietnamese version of western food. In pavements of walking streets like Bui Vien Street, Nguyen Hue Street, plenty of food stalls appear with local foods. Ho Chi Minh City offers you whatever you fancy; from large luxurious bars that resemble the finest in Europe to the modest corner bars with plastic tables and chairs belting out 80's pop music. We also highly recommend going to a traditional show at the Golden Dragon Water Puppet Theatre, which is a unique type of entertainment found nowhere else on earth, in which puppets perform in a water stage to a live orchestra.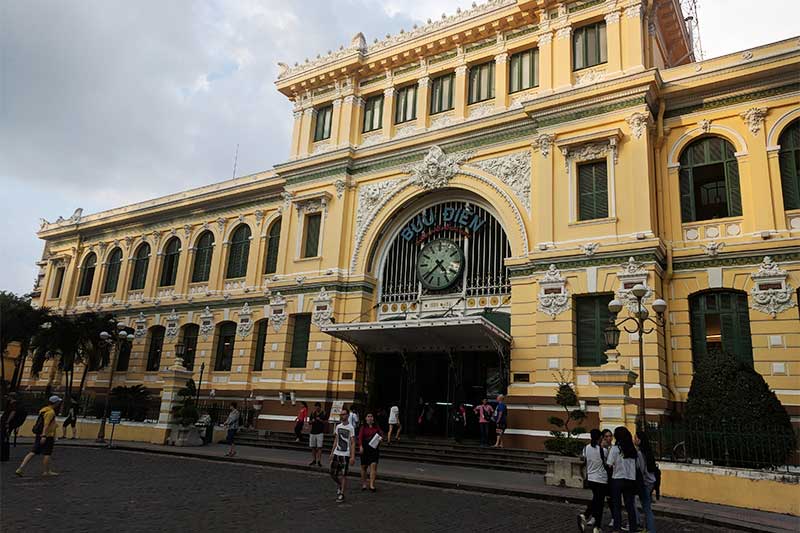 Related Articles:
6 interesting things to do in Mekong Delta
5 reasons why Phu Quoc is a must-visit on your Vietnam private tour
8 fun things to do in Ho Chi Minh City

See tours:
Absolute Vietnam Holidays 15 days
Colorful Vietnam - Thailand Tour with Phuket 17 days