Phu Quoc with its untouched beauty and a natural wonderful coastline has attracted millions of visitors over the year. It has been selected by CNN for the list of top five up-and-coming Asia Pacific destinations to visit this fall, demonstrating how popular and worth-a-visit this destination is. If you are not yet convinced, check out top 5 reasons why Phu Quoc is a must-visit on your Vietnam private tour.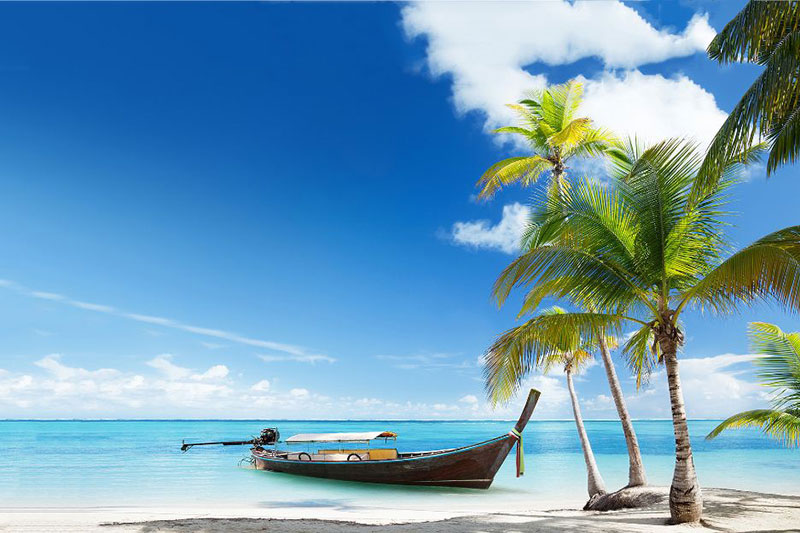 Phu Quoc - a must-visit when traveling to Vietnam
1. Phu Quoc has a perfect location
Phu Quoc Island is undoubtedly the central point of Southeast Asia. It is close to a large number of big cities like Bangkok, Singapore, Kuala Lumpur, etc. and even Hong Kong!
The island is also a perfect choice for foreign tourists to explore other vibrant parts of Vietnam including Hanoi and Ho Chi Minh city. Do you know that it only takes an hour to fly from Phu Quoc to Ho Chi Minh city and Hanoi can be reached just by a two hour flight from this destination? Extremely convenient, right? Therefore, if you want to travel thorough Vietnam in a short period, consider picking Phu Quoc as a perfect stop.
Phu Quoc has a perfect location (Photo credit: Stem.vn)
2. No visa required to visit Phu Quoc!
It is worth pointing out that you can travel to Phu Quoc with no visa required up to 30 days. It means that you DO NOT NEED a Vietnam Visa should you be visiting Phu Quoc directly from another country like Singapore, Cambodia, etc. The condition is you must provide proof (return airplane ticket, cruise ship departure date,..) that you will be leaving Phu Quoc Island within 30 days in order to be granted a "Visa Exemption stamp".
Therefore, if you are planning to visit Vietnam from another country during your holiday, Phu Quoc is an ideal option as it is very convenient to travel to and its untapped beauty is absolutely beyond your expectation!
Read more: Vietnam Visa Guide
3. Go to Phu Quoc and be impressed by the breath-taking beauty of the beaches!
If you love the beaches, you should never miss on Phu Quoc as the beaches there are among the best ones in Vietnam. Long Beach or Bai Truong is the best beach and should be checked out when visiting Phu Quoc on a Vietnam customized tour.
"If you're dreaming of a beach getaway in Asia this fall, Phu Quoc in Vietnam should be a top contender" CNN says. Following that, CNN particularly recommends the island's pristine Ong Lang Beach, which is worth a consideration for your holiday in Vietnam.
Besides, another interesting fact is that Long Beach has been selected by CNN for the list of best beaches around the world in 2017. With a wide range of resorts, sapphire blue waters and white sand, Long Beach is an ideal place to relax and enjoy the beach break. Watching the glorious sunset in the late afternoon is one of the best experiences you can have there.
Another recommendation for a beach lover is Star Beach (Bai Sao) - the "crown jewel" of Phu Quoc. This beach is renowned for its snow white beaches and the sight of sapphire blue water added up to it can captivate the attention of every tourists. The sightseeing there is marvelous!
Read more: Top beach destinations for Vietnam private tours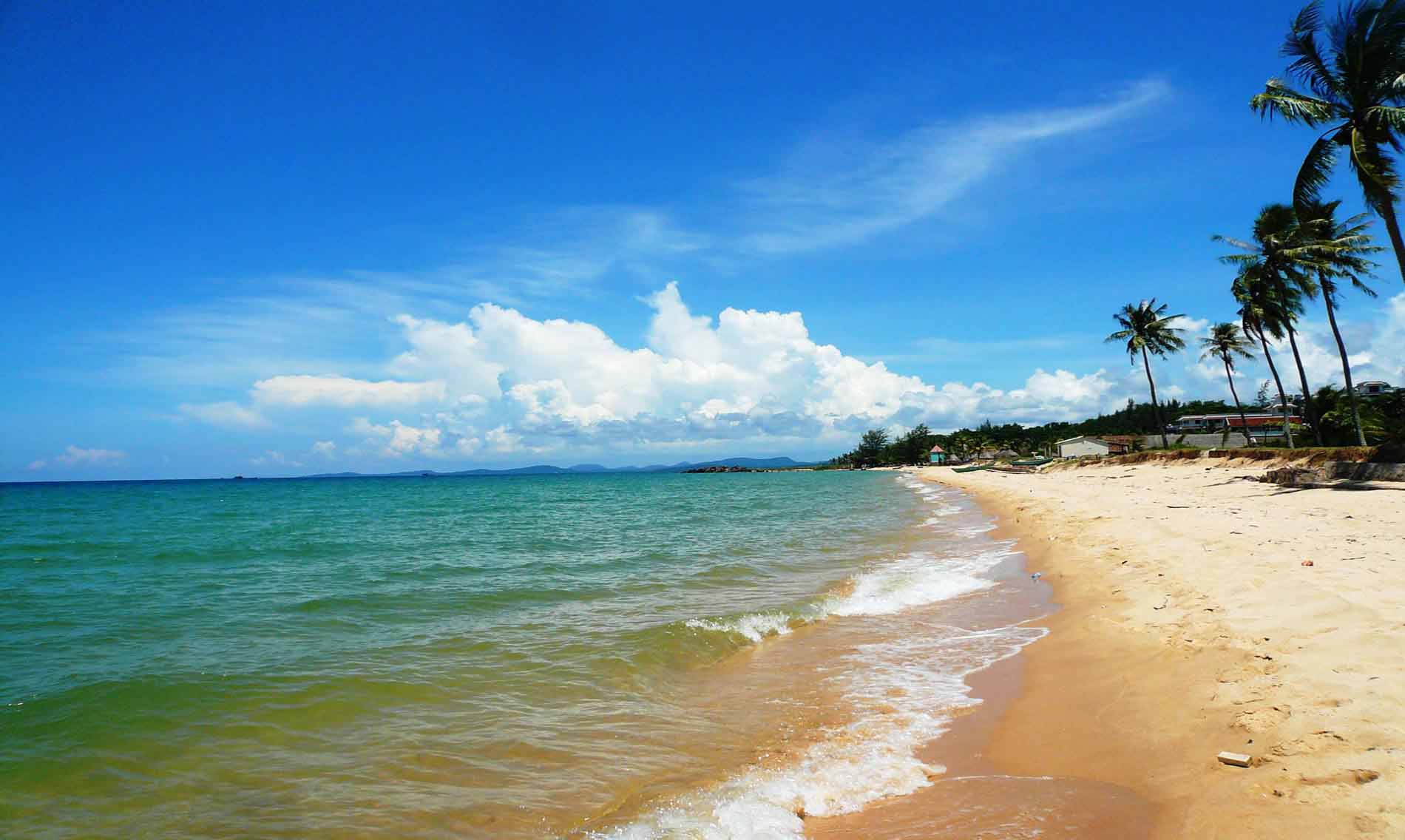 Breath-taking beauty of Phu Quoc's beach (Photo credit: Alove.vn)
4. You can go back to the past of Vietnam with historical sites
Vietnam, beside its beautiful scenery, is famous for its rich culture and historical context. Phu Quoc, like any other destinations in Vietnam, has a long history unfolding a lot of past stories to tell.
One of the most haunting and moving memorials of the Vietnam War can be found at Phu Quoc prison historic monument – formerly known as Coconut Tree Prison. This prison was once the largest prison camp in the South of Vietnam back in 1973 with more than 32,000 soldiers imprisoned.
The prison has been closed and reconstructed as a museum with fake prison quarters and mannequins depicting the prisoners' life. Visiting this historical site, tourists will have a chance to listen to the history of Vietnam with glorious victory as well as painful loss. One note for you is that what you might see and hear at the prison might not be an easy and comfortable experience. It might take your breath away, make you sober and leave an unfading impression on you even when you have finished your trip in Vietnam.
However, that experience is necessary for not only tourists but also Vietnamese youngsters nowadays to get a grasp of what happened in the Vietnam War. Every year, Phu Quoc prison welcomes thousands of visitors at all ages across the country, especially youngsters who are willing to learn about the past of their country.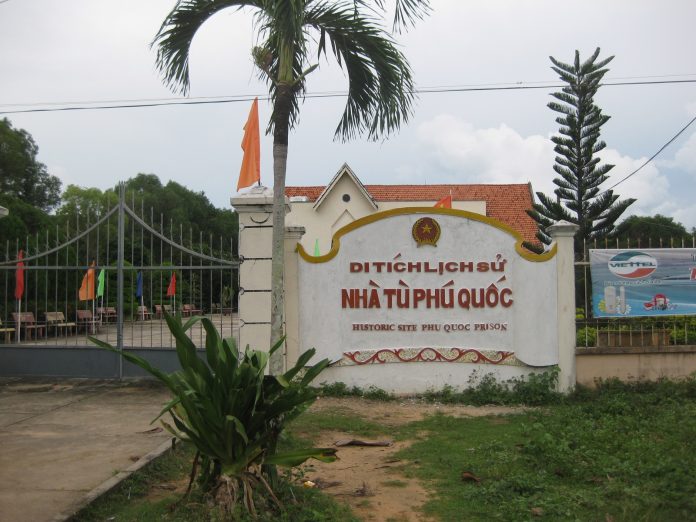 Phu Quoc prison - a famous historical site in Phu Quoc (Photo credit: Phuquocprison.org)
5. Phu Quoc is an ideal get-away from your fast-paced life
Phu Quoc has a wide range of resorts right next to the beaches, making this destination a perfect place for anyone to relax after a hard-working period.
Besides, Phu Quoc is also famous for its diverse cuisine. The seafood there is fresh and cheap, not to mention it is very unique and rare. Delicious food there might make your get-away vacation in Vietnam more memorable.
"Nhum" is a specialty that you should have a taste of when visiting this destination. It might be the weirdest shell you have ever tried with its appearance resembling a coconut after its skin has been taken off. The best way to eat a "Nhum" is to eat it raw, if your stomach is able to handle raw food. Its fresh taste will be too good for you to deny a second try.
If you are travelling to Phu Quoc with your family, then Vinpearl Land is an ideal option. Here you will find shopping centers; thrilling games from indoor to outdoor, from inland to underwater that will fascinate your children and a lot of other things to do with your family. That is why Vinpearl Land in Phu Quoc is a perfect place for a Vietnam family tour, where you can enjoy life with your beloved people in relaxing way.
View tour: Extensive Vietnam Family Holiday 21 days