Ho Chi Minh City (or Saigon) – a sleepless young city with over 10 million inhabitants is an important financial and commercial of Vietnam. A visit to this vibrant city gives a great chance to encounter historic landmarks, war memories, amazing foods and colonial architecture. Travelers often spend few days in Ho Chi Minh City for starting or ending a Vietnam Tour. Besides the famous tourist attractions of Ho Chi Minh City that are regularly included in a Vietnam Custom Tour, what else to expect from a visit to this dynamic city? Check out the short list of top 8 fun things to do in Ho Chi Minh City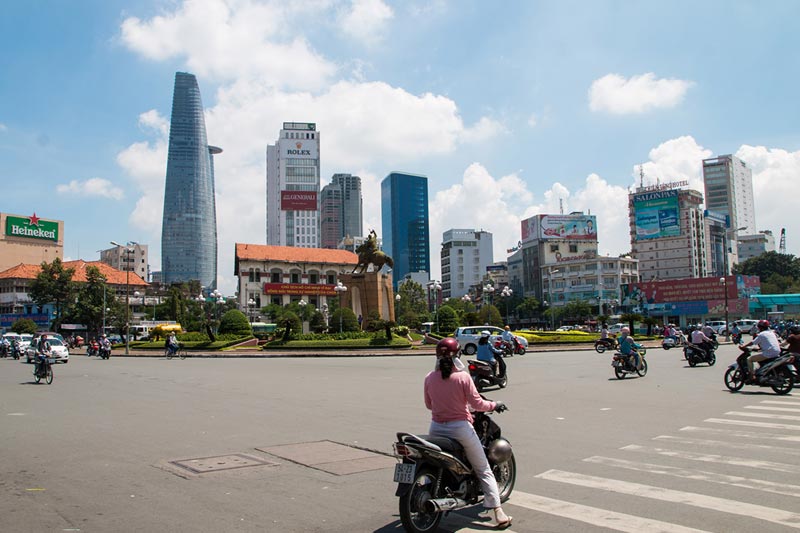 1. Sample the cheap street eats
For hundred years street eats has become a typical culture of Saigonese's lifestyle. Without experiencing this city street food, a visit to bustling Saigon is not recognized perfect. A better meal even than restaurant can be found on street for just few dollars. The best and authentic places to sample cheap eats are small family-run shops and stalls. Bread rolls with pork, grilled rice paper, noodle soup, dumping soup are among the most popular eats to sample in Saigon busy streets.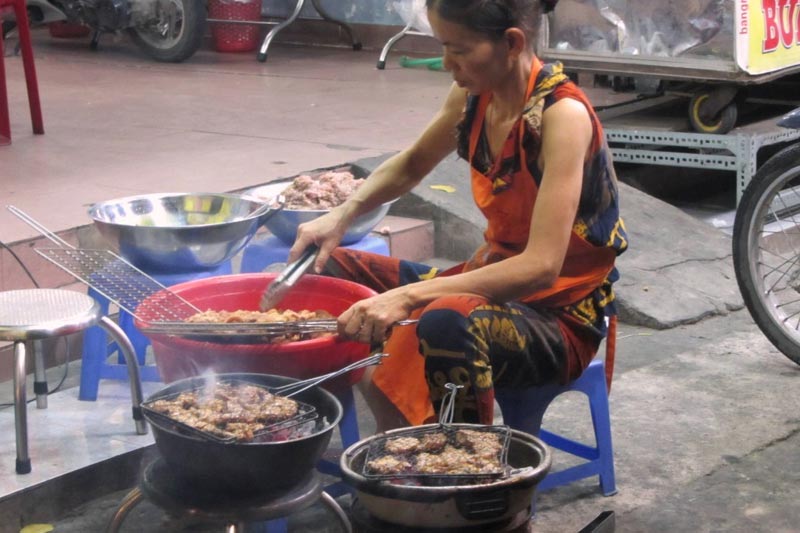 2. Vespa Tour around Saigon
Exploring chaotic streets of Saigon on the back a classic Vespa Scooter is an exciting experience that should be listed on any Vietnam Customized Holidays. There is no better way to feel the real beat of life in a city with nearly 5 million motorbikes. An organized tour with professional guiding driver is recommended as just not only driving around the city but also combined with seeing iconic sights, famous attractions as well as street food and nightlife. Always remember to wear a crash-helmet because it is compulsory in Vietnam.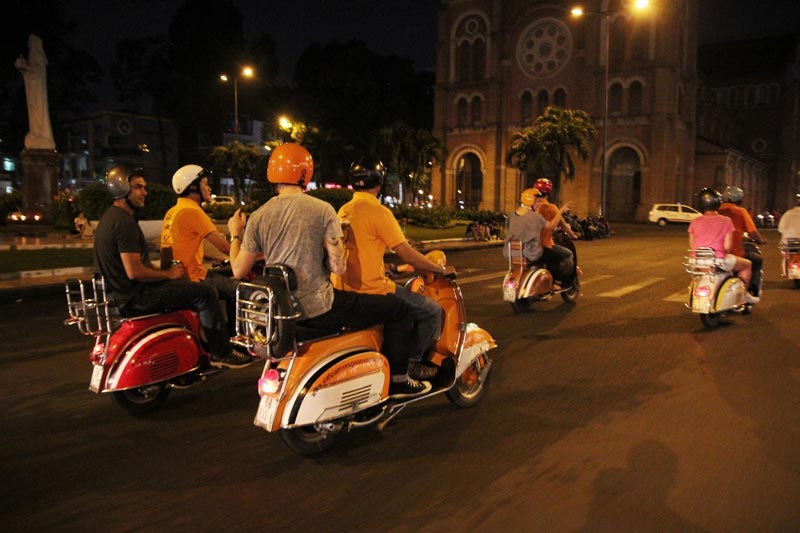 3. Discover Saigon in early morning
One the best ways to get an insight view of Saigon's life is to wake up early in the morning and wander around to see how locals start their day. For a dynamic city like Saigon, waking up at 5.00 AM would be early enough to prepare for another busy day. Zig zag through local streets to find some flower or vegetable markets to feel the bustle and hustle of local trading activities. A central park can be the next destination to see many Saigonese, mostly the elderly practice Tai Chi and other types of exercise. Then, most of the whole Saigon is waking up now and there will be more and more traffic as usual. Stop at a food stall to have a traditional breakfast with locals then enjoy a cup of Ca Phe Sua Da will complete your early adventure of Saigon.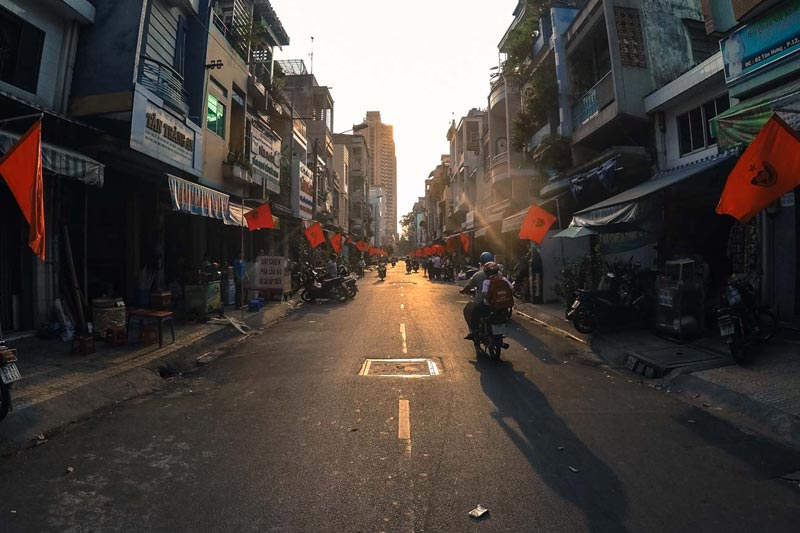 4. Late-night spa/pedicure
In Ho Chi Minh City, manicure and pedicure shops which are open late into the night can be found everywhere, especially around Pham Ngu Lao area where travelers on a Vietnam Tour often look for exciting nightlife. Basic treatment plus an offer of a light massage is relatively cheap, around $6 for a set.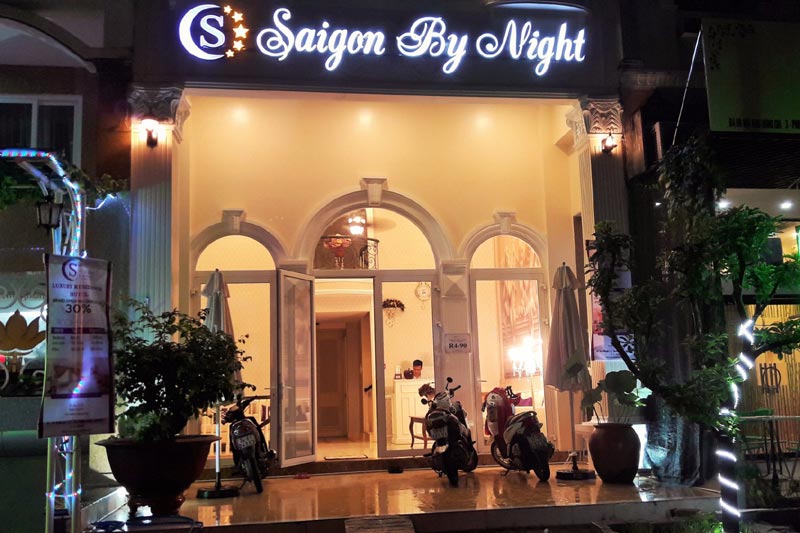 5. Bonsai River Cruise
Though the Saigon River is facing serious pollution issues now, a Bonsai Dining Cruise is still a unique experience to have in Ho Chi Minh City. It is truly a relaxing evening on deck of a fully restored 19th century Chinese dragon boat with the interactive buffet meal and a show to take in. Watching the city's lights from the river and escape its vibrant life for a little while is a great reward after a long journey of a Vietnam Customized Tour.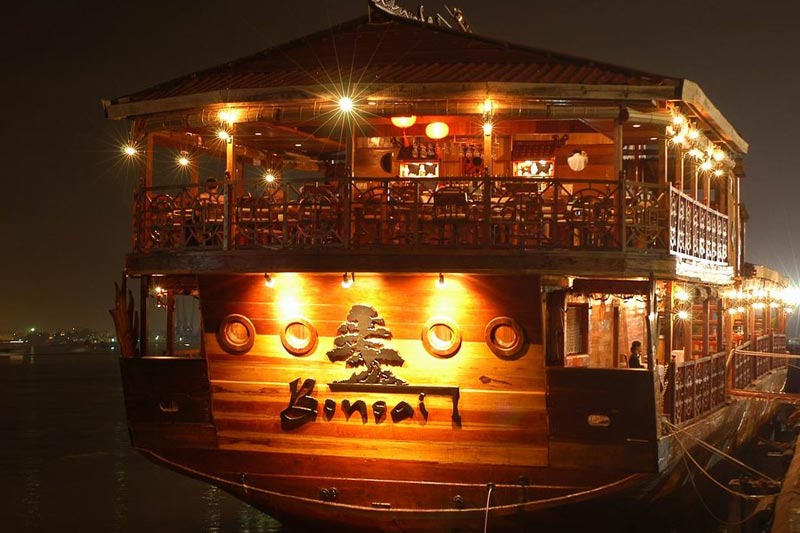 6. Daring food
Besides the tasty and delicious street food which has been a trademark of a Vietnam Holidays, the country also has daring and exotic dishes that can be a real challenge to bravest travelers such as fertilized duck eggs, deep-fried snake dishes or fermented scorpion wine. Travelers can always ask their hotel staff for directions to a descent good quality restaurant with such creatures on the menu or even with more daring foods.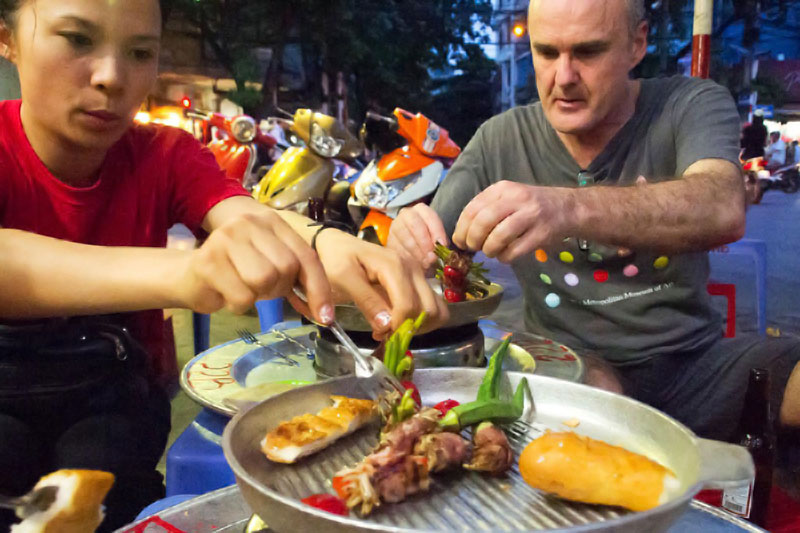 7. Stop for a coffee
Believe it or not, Vietnam is one of the biggest coffee exporters in the world since coffee was introduced to the country by French colonists in 19th century. Vietnamese coffee is excellent, inexpensive and available almost everywhere. In Saigon, iced coffee or locally known "Ca Phe Sua Da" is generally favored. It is a black coffee with an almost chocolate-like taste served with sweet condensed milk poured over ice, making a perfect drink for the high humidity and hot weather of Saigon. Head to Tan Tao Park, order a cup of iced coffee from any street vendor, enjoy and watch Ho Chi Minh City go by.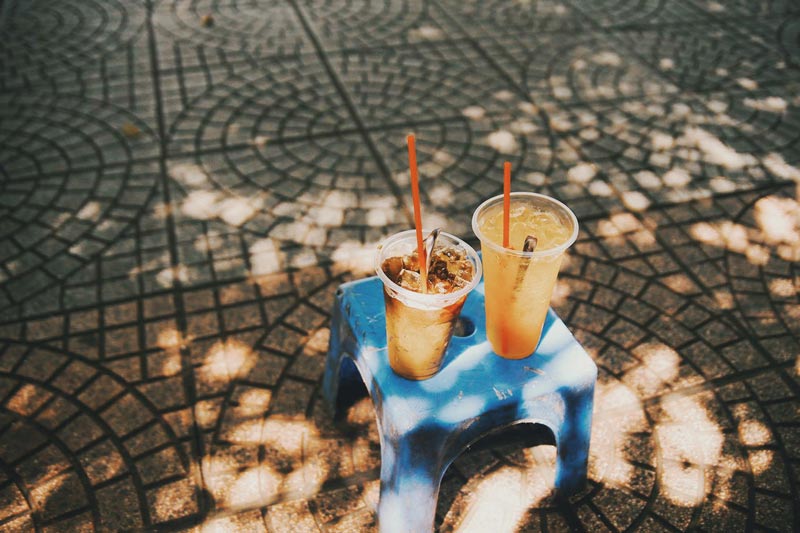 8. Haggle in markets
As being the biggest commercial center in Vietnam, markets of Ho Chi Minh City give tourists an authentic shopping experience of almost everything can be bought. Haggling for bargains is an art form requiring practice but still easy enough and lots of fun to do. Ben Thanh Market in District 1 is the most famous one with more than 3000 stalls selling everything, but the prices can be inflated for tourists. The others, Cho Lon – a huge Chinese market with amazing variety of goods or the lesser-known Tan Dinh Market which concentrates on silk and material clothing. Both markets are a lot of fun, whether you are shopping or just browsing.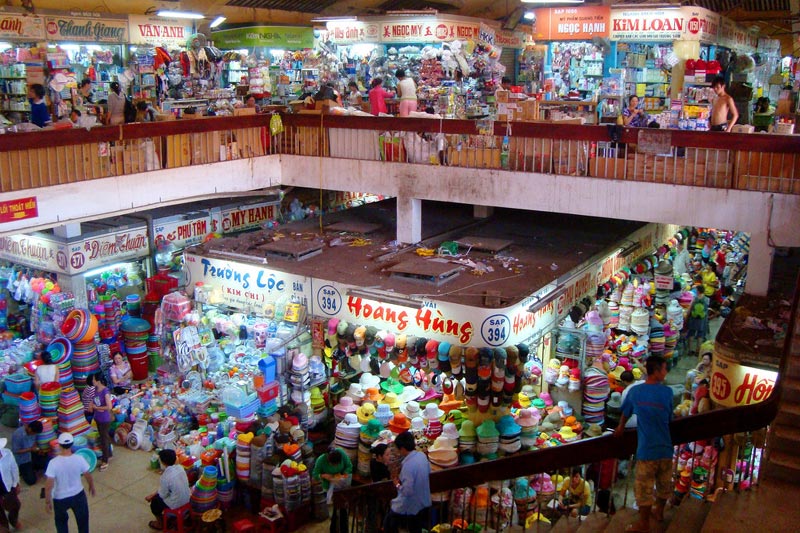 Related Articles:
6 interesting things to do in Mekong Delta
5 amazing things to do in Sapa
6 brilliant things to do in Hoi An
7 awesome things to do in Hanoi
Best places to visit from Ho Chi Minh City