Vietnam is a fascinating destination with breathtaking natural beauty, friendly locals and diverse culture. The country and its people seem to captivate travelers from the very first moments. Besides the vibrant and bustling cities which offer tourists plenty of interesting things to see and do, Vietnam has many smaller charming towns that could be on top of any bucket list. Let's take a look at the list of the most beautiful towns in Vietnam from North to South that you shouldn't miss during your Vietnam private tours: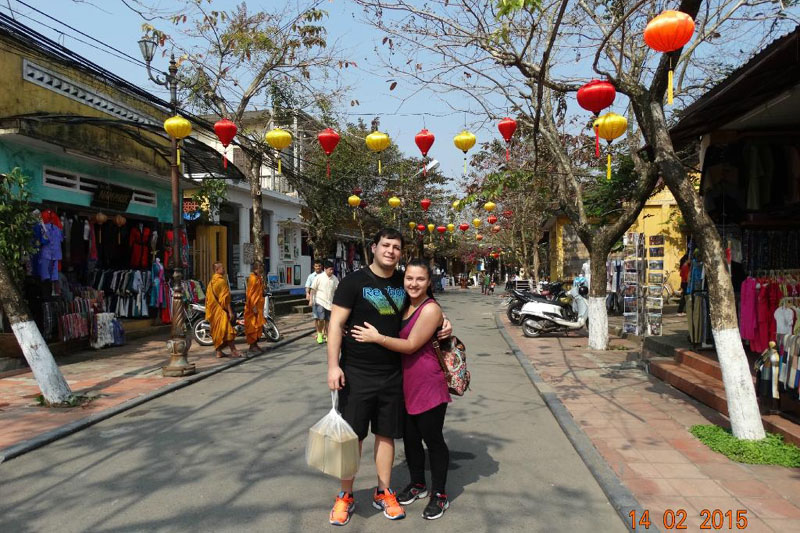 Ancient Town Hoi An

1. Sapa
Considered as the queen of all the mountainous destinations in North Vietnam, Sapa has always been an attractive town to any traveler to Vietnam. The town is located on the western edge of a high plateau, looking down a huge valley of lush terraced paddy fields that creates a striking scenery. In the past, Sapa was the gathering place for ethnic people on the weekend to trade their goods. Today, the town is still surrounded by villages of ethnic minorities where travelers can hike there and interact with the locals. Sapa is a famous base for trekking tours as well as exploring the diversity of culture and ethnology of Vietnam. The best time to visit Sapa is between September and October when the local people harvest their rice fields and the weather is not to cold.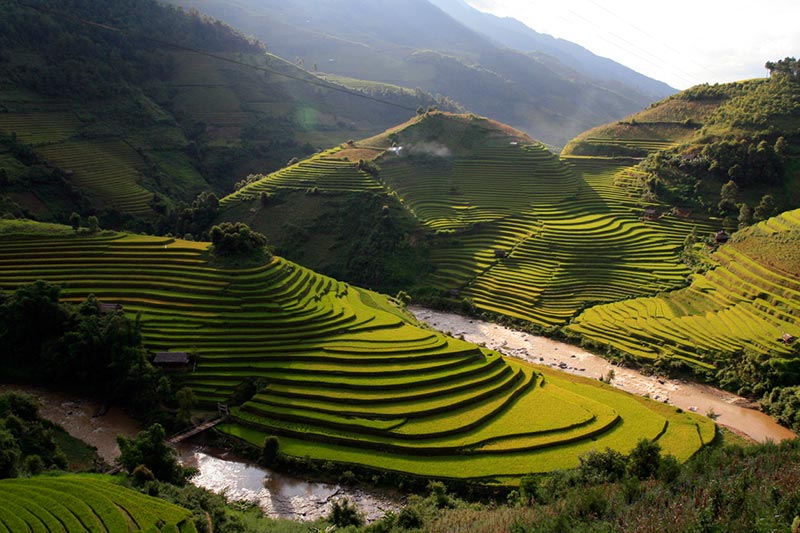 2. Ha Giang
Ha Giang is the northernmost town of Vietnam with great potential of becoming a famous destination. Though the town is still new to many travelers, it is getting more popular for those who are looking for adventure experience on the Vietnam customized tours. Ha Giang is home to the legendary Ma Pi Leng pass, one of the top striking mountain passes in Vietnam. Driving up the astonishingly winding road, you will be awarded an incredible view at the altitude of 1,500 meters. Another attraction should not be missed when visiting Ha Giang is Dong Van Karst Mountains, the UNESCO Geopark Site. It is one of the most inspiring landscape and tourists are also attracted by the unique culture of the ethnic people living there.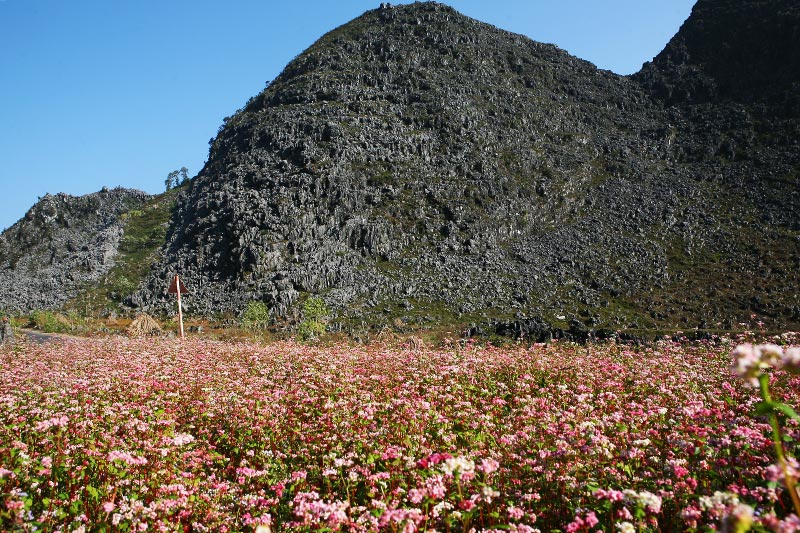 3. Bac Ha
Bac Ha Sunday market can make a perfect day trip for travelers visiting Sapa. The town is set at the altitude of 1,200 meters and fringed by cone-shaped mountains. On Sunday, Bac Ha town comes alive when local ethnic villagers dressing in colorful costumes come to town for the bustling market. Everything from the farming products, agricultural tools, fabrics to alive animals is traded at the market. Visiting Bac Ha market and meeting ethnic people can be a memorable experience for any trips in Vietnam.
4. Hue
Hue was the imperial capital of Vietnam during the last feudal Nguyen dynasty. It has been recognized as UNESCO World Heritage site for the relics of the Purple Forbidden City where Nguyen Emperors used to live before. Although many parts of the peaceful town was destroyed during the Vietnam War, it is still filled with the amazing temples, palaces and king tombs. A boat trip along the picturesque Perfume River is a delighted experience to do in Hue. The traditional Hue cuisine is also another thing that attracts many tourist to this beautiful town.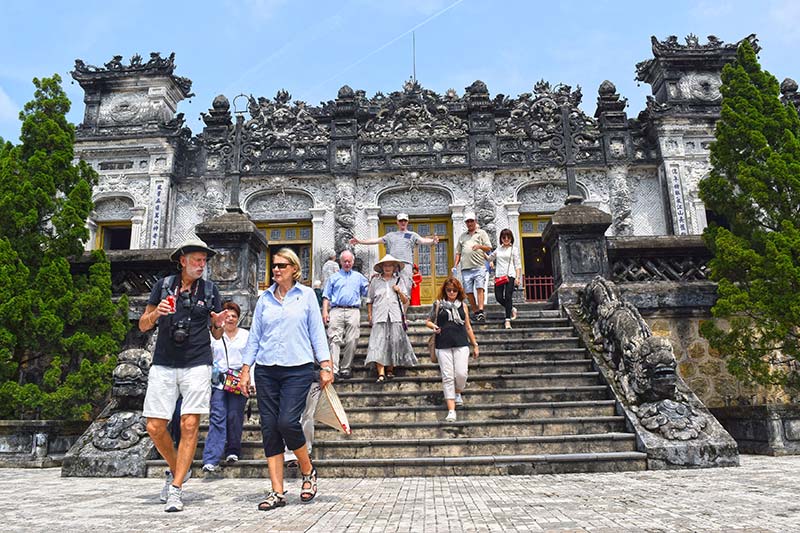 5. Hoi An
Relatively close to Hue, Hoi An is another UNESCO World Heritage site and a must-visit town for any Vietnam customized holidays. The town was once a bustling trading port from 16th to 19th century and the influences of Chinese, Japanese and even European has created a unique combination in Hoi An. No matter what type of traveling ideas you are looking for, Hoi An has everything to offer. The town itself is small enough to explore on foot with many historic sites to visit, wonderful street food to eat and lively nightlife to join. The lush surrounding countryside of Hoi An can make perfect cycling trips while the pristine An Bang Beach is an ideal place for travelers looking for a relaxing time on beach.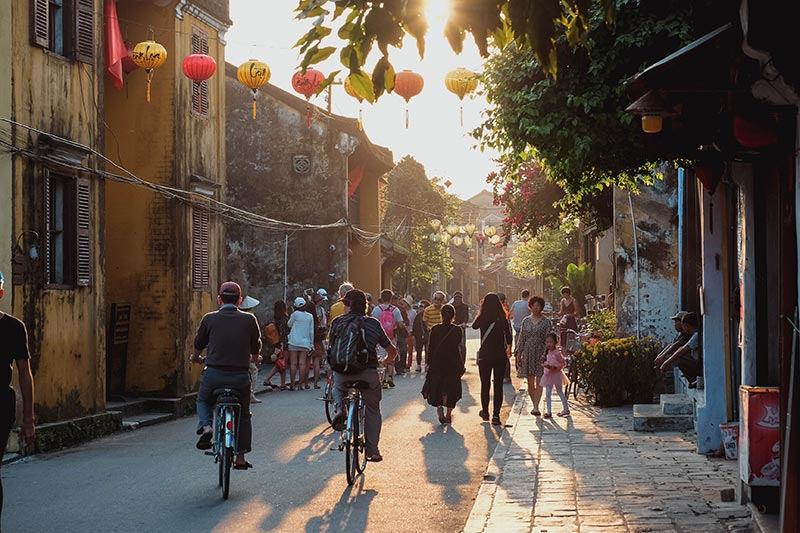 6. Da Lat
Da Lat can be quite different to all the towns you have been to during your tours in Vietnam because of the spring-like weather all year round and the romantic mountain landscape. Located in the middle of Central Highland at the altitude of 1,500 meters, Da Lat was once a favorite retreat for French colonials and Nguyen Kings to escape the summer heat. The legacy of French architectural influence can still be seen in Da Lat town with lovely red-roofed stone buildings and churches. The serene lakes and colorful gardens make Da Lat a perfect place for relaxing stroll while the surrounding forests and waterfalls are suitable for adventure activities like mountain-biking or rock-climbing.
7. Mui Ne
Mui Ne is a beach town in Phan Thiet province, about 220 km from Ho Chi Minh City. Once was a sleeping fishing village, Mui Ne is getting more popular as a capital for water-based sports destination in Vietnam. If you are looking for sport experience when traveling in Vietnam such as snorkeling, scuba diving, windsurfing or kiteboarding, Mui Ne is the right place to go. Besides beautiful beach and water sports, taking the tour to the sand dunes surrounding the town is also a great thing to do here.
8. Can Tho
When visiting the exotic Mekong Delta, Can Tho is a special town that travelers should not miss. It is the largest town in Mekong Delta which is set at meeting point of many different waterways in the area. Therefore, Can Tho acts as a perfect place to explore the nearby floating markets as well as the labyrinth of canals and rivers of Mekong Delta. Staying at the eco homestay is a right way to experience the local village life. Another interesting activity to do in Can Tho is bike riding through the narrow village roads and interact with the friendly locals.
Read more:
Best places to visit from Ho Chi Minh City
7 awesome things to do in Hanoi
5 amazing things to do in Sapa