Why should Hoi An be added to my next travel destinations? Ask any people who has been before to Hoi An, the famous UNESCO World Heritage town in the central part of Vietnam, it is likely that you will have numerous good reasons: the food, the people, the architecture, the surrounding countryside and so much more. Hoi An seems to have everything to offer to its visitors. It doesn't matter that you are just passing by this picturesque town for a couple of days or you are planning to explore and know its' history, culture and lifestyle inside out, you will definitely fall in love with Hoi An. Let's see our list of the best reasons you should travel to Hoi An during your Vietnam customized tour: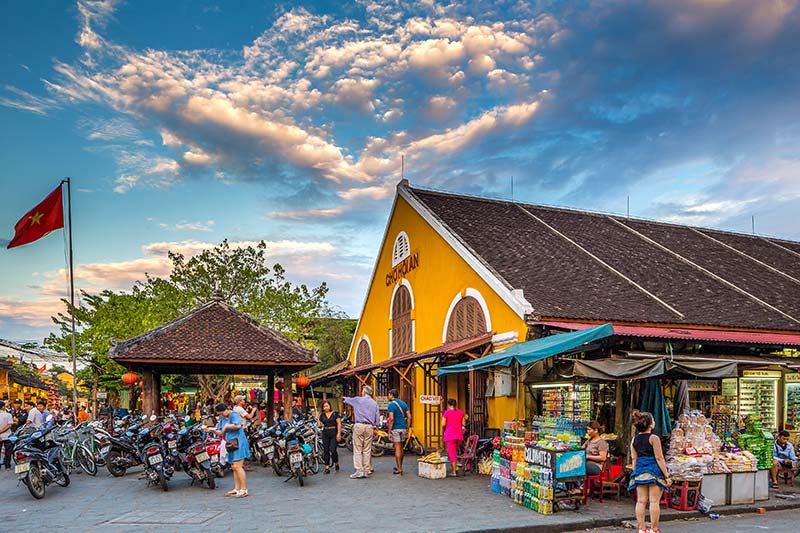 1. The local food
Vietnamese food is amazing and each city or town has its own special dishes. Hoi An has no exception, there are many yummy regional dishes that you will not find anywhere else in Vietnam. The authentic Cao Lau and Mi Quang noodles are strictly made within the region, with the water used for cooking the broth is collected from the ancient wells around Hoi An. It gives the dish a unique taste that can't be found anywhere else. Besides these noodles, white rose dumpling (Banh Bao Vac) and Chicken Rice (Com Ga) are also the must-try dishes. And last but not least, Banh Mi Sandwich in Hoi An is one of the best in the whole world which is so unique and mouthwatering tasty.
Regarding the food topic, taking a cooking class in Hoi An is definitely a unforgettable experience on your customized holidays in Vietnam. You will learn the secrets behind each Hoi An specialty and cook with the freshest ingredients as well as have so much fun and good memories.
2. The tailor shops
Tailoring is one of the traditional works in Hoi An that is still brilliant today. So, you don't want to miss a chance to get a tailor-made suit, shirt, dress or even a pair of shoes when visiting Hoi An during your Vietnam private tours. The tailors in Hoi An can produce the top designs with their finest fabric, and look exactly the way you want it.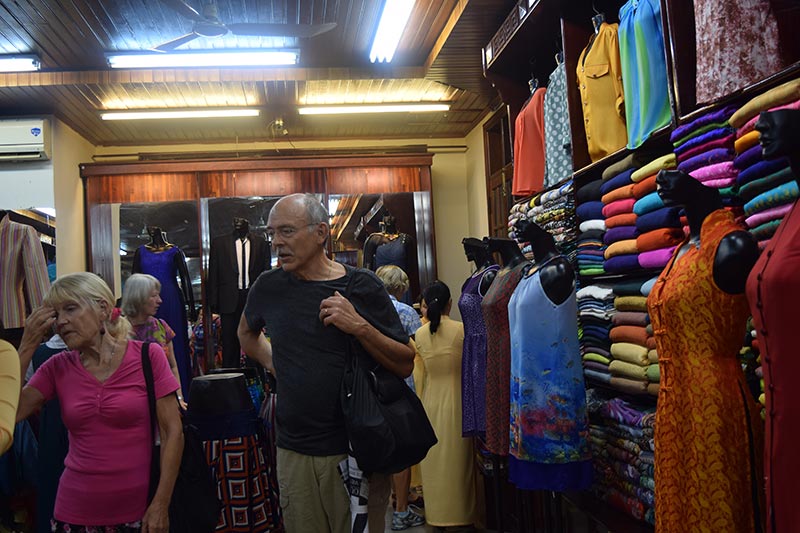 3. The beaches
Though Hoi An doesn't have much reputation for beaches, this town is a nice beach destination in fact. Locating just 6 kilometers from the town center, An Bang beach is one of the nicest beaches in Vietnam. It is a perfect place to get an escape after a long busy day sightseeing and shopping in Hoi An ancient town. An Bang beach has a gorgeous stretch of white sand and clean blue waters, and uncrowded.
If you want some adventure as well as great beach relaxing, Cham island off the coastline of Hoi An is a recommended place. You can take a boat tour to Cham island to snorkel, dive or enjoy the secluded beach here. So, whatever experience you are looking to have, the beaches in Hoi An can all deliver.
4. The surrounding countryside
The lush green countryside surrounding Hoi An ancient town is stunning with colorful rice paddy, swaying bamboo and coconut trees, water buffaloes walking along narrow roads and peaceful riverside villages. The scenery of Hoi An countryside is so picturesque and impressive to the western travelers. It is best to explore the countryside here by bicycle, and just a short ride from the town center you can really immerse yourself into the local life. If you want to have the real local experience for your tours in Vietnam, do the bike ride in the early morning (6-7 AM) when the sun shines beautifully on the rice fields and the farmers may cultivate, take care or harvest their crop.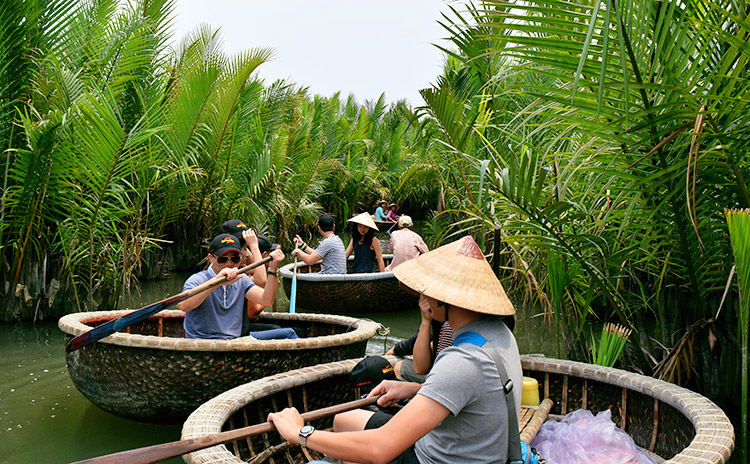 5. The silk lanterns
Making silk lanterns is one of the oldest handicrafts in Hoi An, therefore travelers can see lanterns everywhere in the old town. In fact, the colorful street lighting with lanterns in different shapes and sizes make Hoi An unique and distinctive to other tourist destinations in Vietnam. Every month on the full moon night, the Lantern Festival is held in the town center with lots of fun things to see and join. Having dinner at a riverside restaurant under the light of colorful lanterns in Hoi An town is truly a memorable experience when traveling in Vietnam.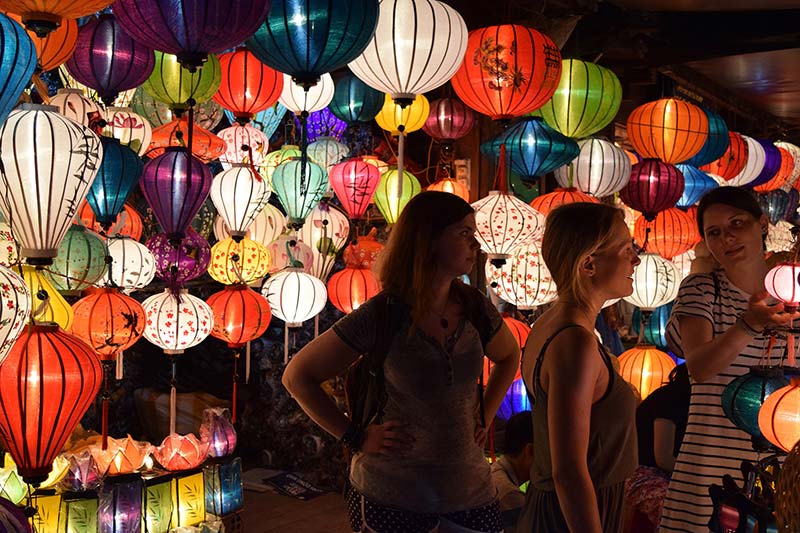 6. The instagrammable town
Hoi An is well preserved and that could be the main reason the town attract many tourists each year. In fact, the ancient town looks almost the same way it did 200 years ago with yellow painted houses, narrow alleys and old architecture. So, Hoi An is a magical place for photography lovers. No matter what kind of photographer you are, professional or just amateur, your camera will surely fall in love with Hoi An. Every old houses of the town, every alleyways and every local passing by are unbelievably instagrammable. You may want to take pictures of everything and everyone in Hoi An.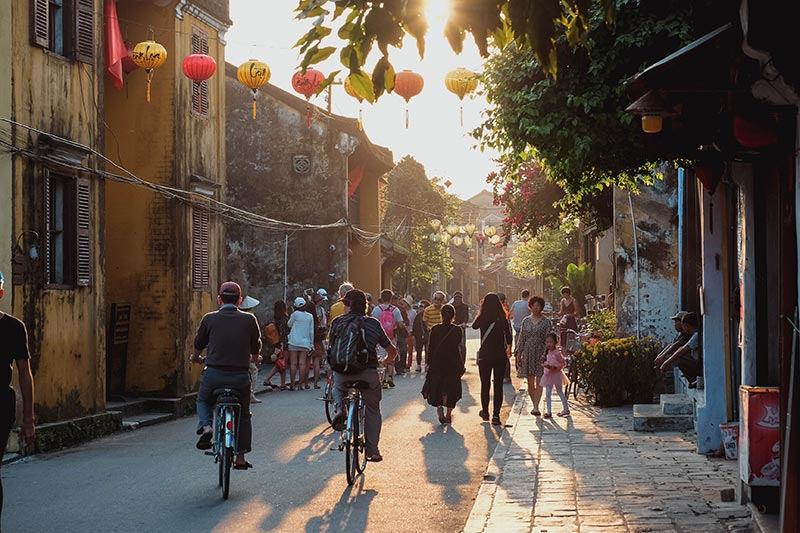 7. The impression theme park
The new Hoi An Impression Theme Park is the latest addition to the entertainment scene in Hoi An. The amazing show "Hoi An Memories" has been performed daily since March 2018 is a special experience that you don't want to miss out when travelling to Vietnam. The colorful and musical dazzling show recalls the memories of Hoi An as a prosperous trading port from the 15th to the 19th century. The show "Hoi An Memories" is currently holding the record as the largest ever outdoor visual arts performance with the cast of nearly 500 actors and actresses. The Impression Theme Park is definitely a great night activity for travellers of all ages.


Read more:
Best places to visit from Ho Chi Minh City
7 awesome things to do in Hanoi
5 amazing things to do in Sapa