It is no doubt that Myanmar is home to many enchanting sites, from glorious Inle Lake to the new rock formation which attracts a large number of tourists every year. Moreover, do you know that the "Golden Land" is famous for adventure activities? From these remote villages to the popular archipelago, you can find it easy to soak in the striking beauty of Myanmar. Let's check it out!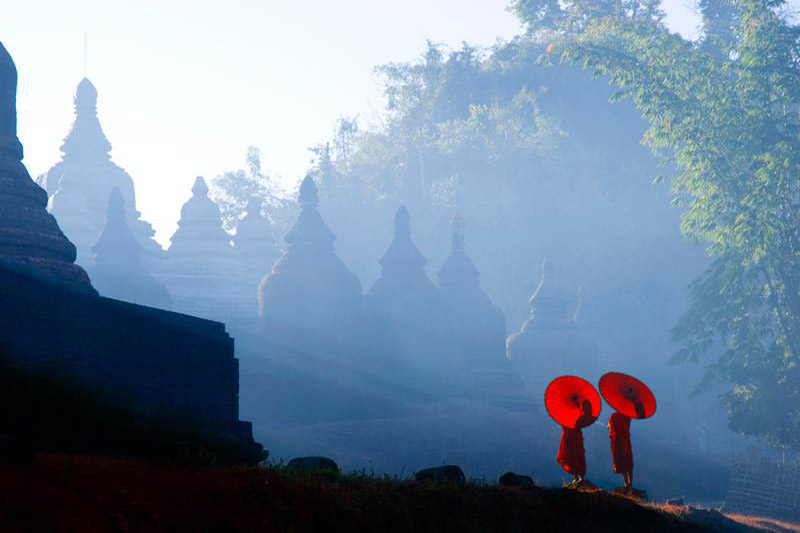 Trekking in the path of Putao
Putao's seduction lies in its marvelous Himalayan landscape. However, you must have the guts to hike in this northernmost area. To accept this challenge, you have to purchase in advance (about $200) and prepare personal stuff. The package of trekking in Putao usually included meals and accommodation, so there is no need to worry about it. It takes 2- 4 days for you to complete your journey (maybe two weeks if you want to go further or higher). Particular, if you are professional climber, you may want to challenge yourself with Hkakabo Razi- Southeast Asia's highest mountain.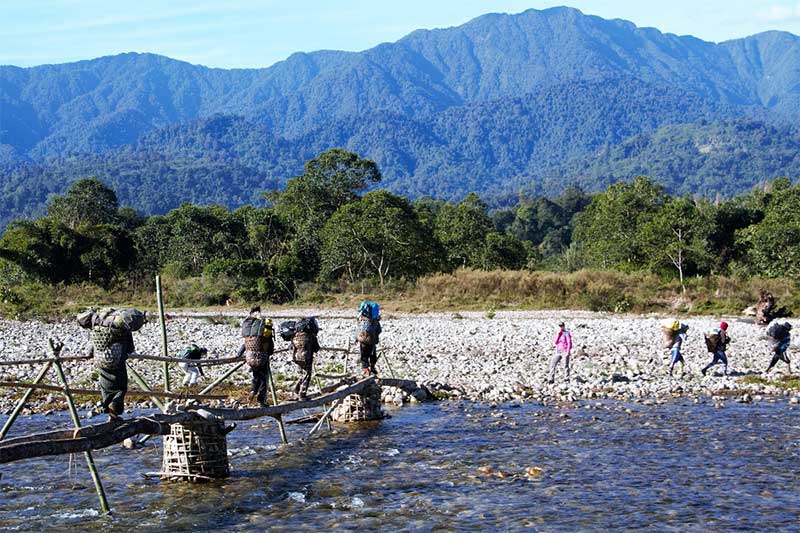 Spectacular boating in Kachin State
Rafting in Kachin State seems to be new in Myanmar private tour but rapidly becomes viral. Taking part in one-day boating around and you definitely feel fascinated by the greenery in both sides of the river. Floating downstream through the Mula Creek and Malikha River is highly recommended for tourists having Myanmar vacation. As an adventurer, you can combine Kachin State explore with a few days Putao trekking. Such a fitting itinerary, right?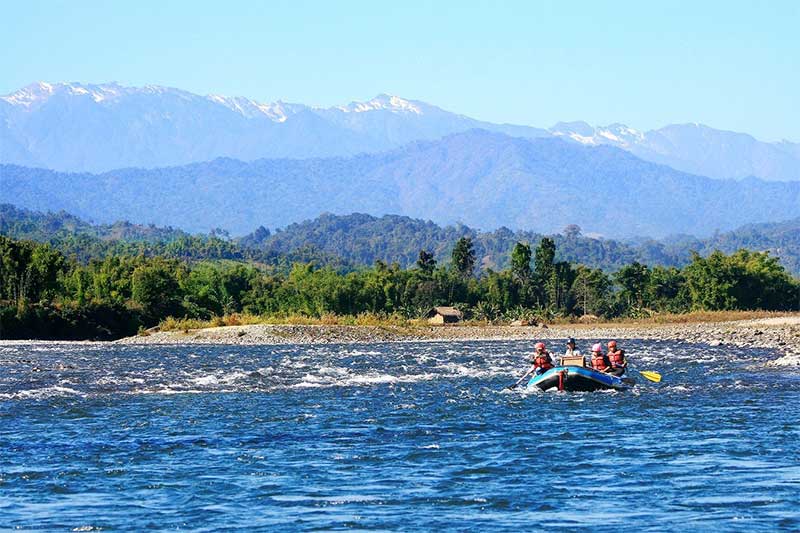 Read more: Top extraordinary things in your Myanmar private tour
Clamber surprising heights in Hpa- An
Myanmar actually consists of uncharted territory. It is a gold mine for rock climbers who wants to discover new lands. Therefore, the whole area outside of Mandalay and Hpa- An is a perfect destination for climbing enthusiasts with the hotspots for scaling. You are free to discover a wide range of scenic paths with various levels ranged from 5.9 to 5.12km. In addition, this place is famous for the sacred caves. Located nearby is Bayin Nyi Cave, which is known as the Hpa- An's signature. In fact, Bayin Nyi Cave is a Buddhist complex constructed on a karst formation. To entrance this place, you have to go through the dark entry with full of mystical atmosphere. Then, a massive cave appears and you may see a large bat colony. At the end of this cave, the wonderful present for you is the breathtaking panoramic views. Sound excited? You can easily get to Bayin Nyi Cave by local transport. It seems to be more convenient for you to rent a motorbike, but you may want to add some fun by boating around and admire the glorious views. One word to note, be respectful to religious structures or artefacts and try to keep good relationships with locals.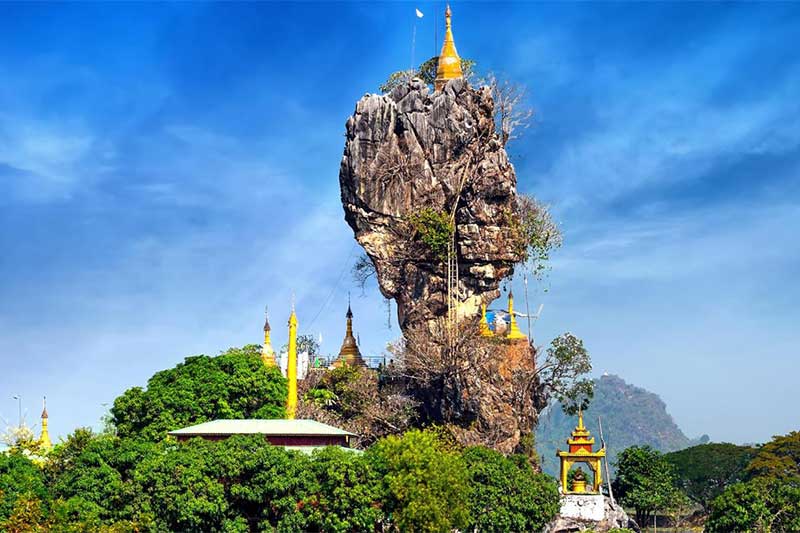 Read more: 11 things you should know before travelling in Myanmar
Cycling around the old city of Bagan
It is common to choose public transport for your Myanmar customized tour. If you are a risk-taker, you may want to go up to more difficult level like biking around Bagan- the most beloved ancient city in Myanmar. Cycling is also the best way for you to get intimate with its natural beauty and local paces at a reasonable price. To avoid the heat in summer, you can go for a bike in the early morning or when sunset glows to observe fantastic air balloons. It is surely an exhilarating experience.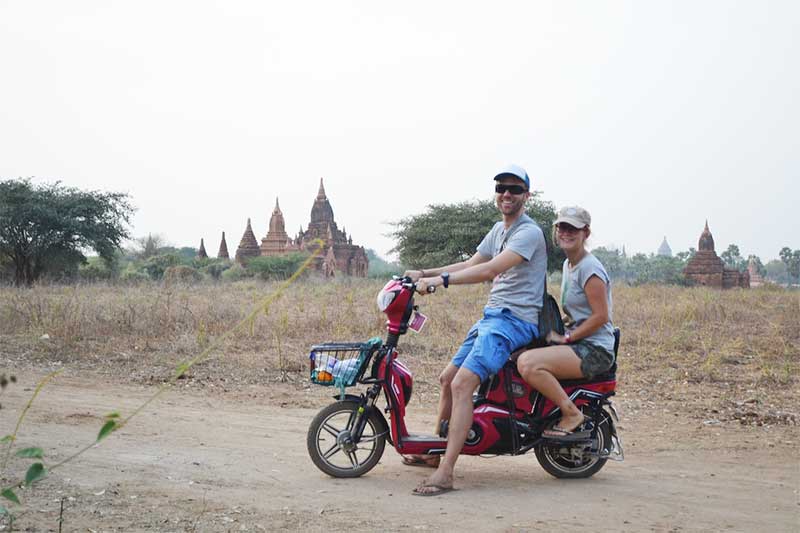 Read more: 4 Brilliant things to do in Bagan
Trekking from Kalaw to Inle Lake in Shan State
Having experiences of the locals' daily life in Shan State by trekking around is a popular way for adventurous tourists. You can immerse yourself into the fauna and flora as well as extraordinary scenes. However, it takes usually three days for you to complete the journey and be careful with the most difficult route is outside of Kalaw. Solo or group trips can be reserved with local guides who also have responsibility for offering basic food, water, backpack and even accommodation if you want to stay. The ideal season for hiking between Kalaw and Inle is during the winter months (November to February).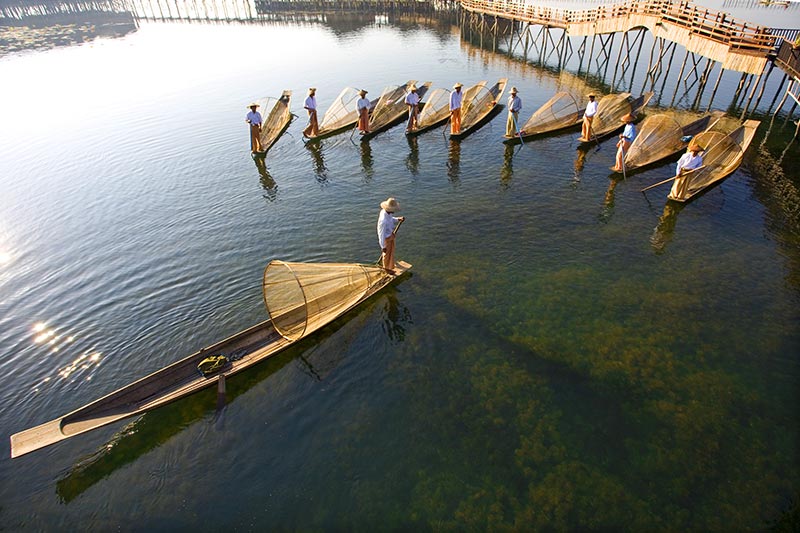 Discovering Mergui Archipelago
Above are mountainous areas with full of audacious activities. At the end of this list, let relax for a while with emerald water in hundreds of unexplored islands belonging to Mergui Archipelago. Do you dare to try to dive into a variety of colorful coral reefs and discover the aquatic life? Snorkelling, scuba-diving, sailing and other watersports always available for you. Furthermore, you can stop by the "Whale Bay" in the east of Kanmaw Kyun to observe various whales like blue whales, Longman's beaked whales, strap-toothed whales, dolphin, finless porpoises, and Irrawady dolphins.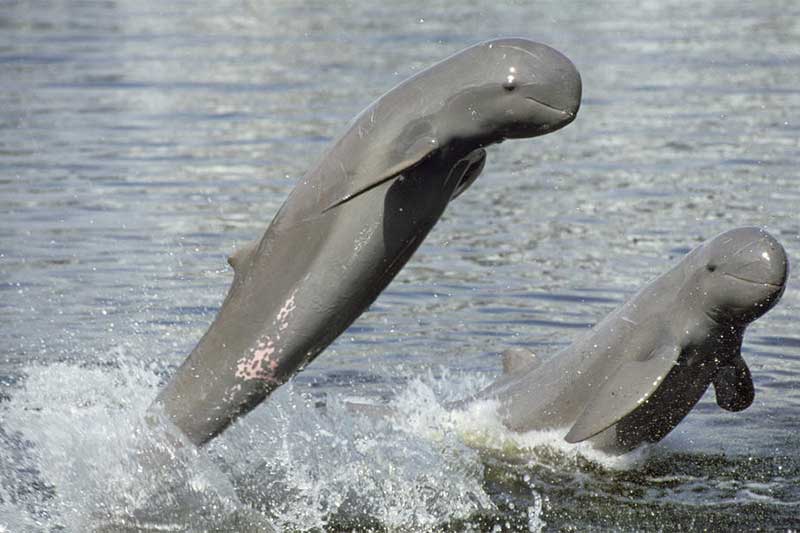 Kayaking off in Myanmar's southern tip
Andaman seashore is not only the place for you to lounging around but also home to many sea kayaks. You can try to attend kayak excursions in the clear- crystal water. In particular, this obscured island offers many comforts with the luxury of high-quality resorts. Visitors who have Myanmar family tour can stay in a traditional bungalow or rent a tent to blend into the blue hues of the unspoiled ocean.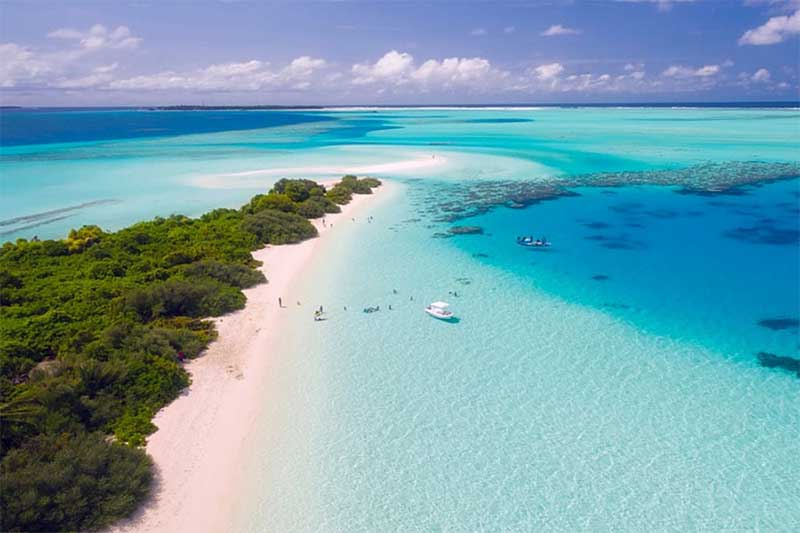 See tours:
Fantastic Vietnam - Myanmar Holiday 20 days
Grand Indochina Vacation 26 days