If you dream of exploring Southeast Asia, you never want to miss a "Golden Land" with many enigmatic myths- Myanmar. Rumor has it, there are a host of mysteries beneath the ancient beauty of historical buildings, even some remnants of hidden treasure waiting to be discovered. Now, are you curious? Let's come and join us with these incredible things you can do in your Myanmar customized tour.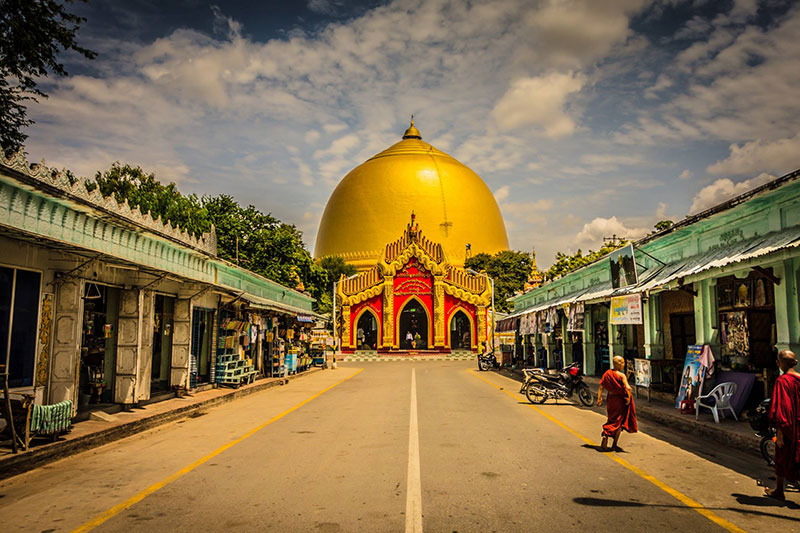 1. Admire the stunning sunset at Shwedagon Pagoda
Be prepared for yourself when you come to Shwedagon Pagoda. It is no doubt that you will completely be shaken up because of its grandeur and luxury. Glorious Shwedagon Pagoda has been constructed by 27 metric tons of gold leaf and numerous diamonds and gems which is ornamented vertically up on the sides of the pagoda. This site is one of the most religious sanctuaries for travellers immersing into blessed vibes and natural beauty. In the twilight, you can observe the vivid golden yellow covered all of the towers or view the splendid glow of sunset. It is definitely a magnificent moment!!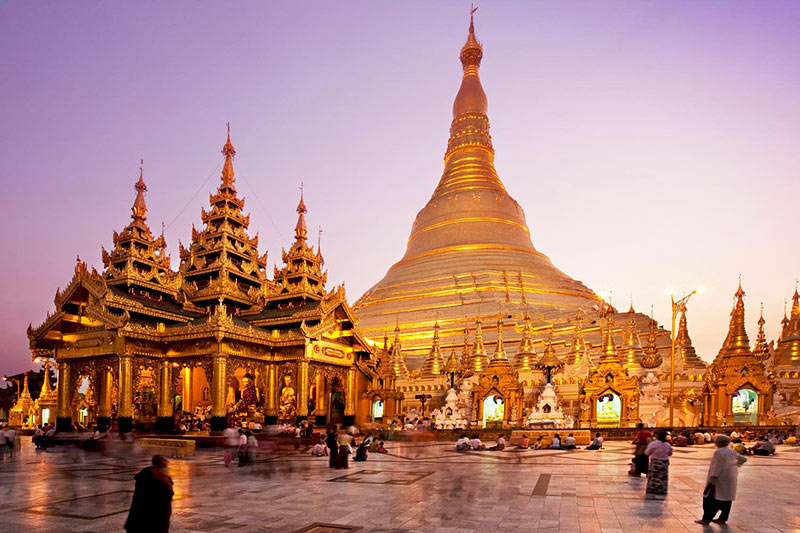 Read more: The best places to visit in Myanmar (Burma)
2. Take a hiking trail to the famous Mandalay Hill
Your Myanmar family tour cannot be fulfilled without the expedition to Mandalay Hill. It'll take almost half an hour to reach the peak of this 760 feet tall hill. Furthermore, don't forget to dress discreetly and walk barefoot up to the hill in order to show your respect to a religious place. You can stop by some popular sacred temples and pagodas on your way. Although you may feel exhausted, the 360º view from above is picturesquely breathtaking and worth every step. Looking down from the top, you will see a beautiful panorama of the city below. Far away is the old Royal Palace, the fortress with the placid Ayeyarwady River and Shan Hill.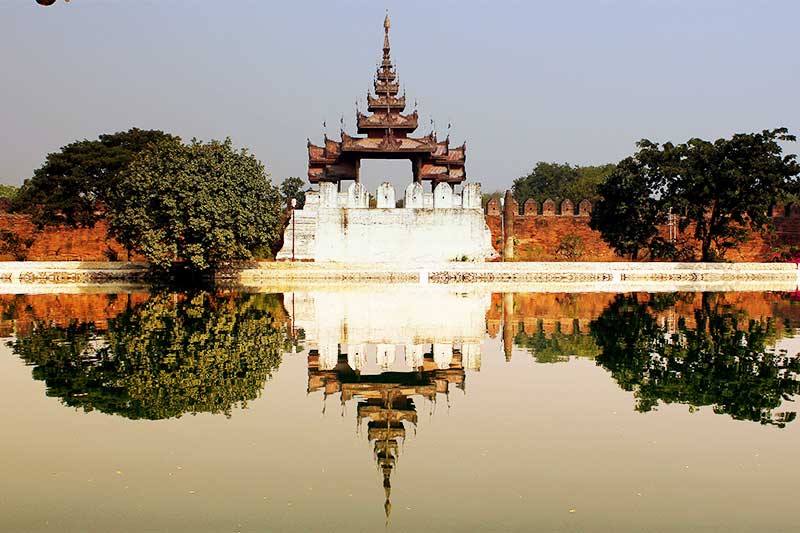 Read more: Top 10 things to experience in your Myanmar travel
3. Ascertain a square mile of mysterious 2,000 stupas
Situated around 30 miles from Taunggyi in Shan State, the stupas (structures containing ancient relics) at Kakku are a marvel of historical architecture and doctrinal devotion. Visitors may get lost or feel like playing "Hide and Seek" with countless narrow passageways and winding footpaths. The wide range of elaborately crafted spires are also helped you know more about the hay day of Myanmar.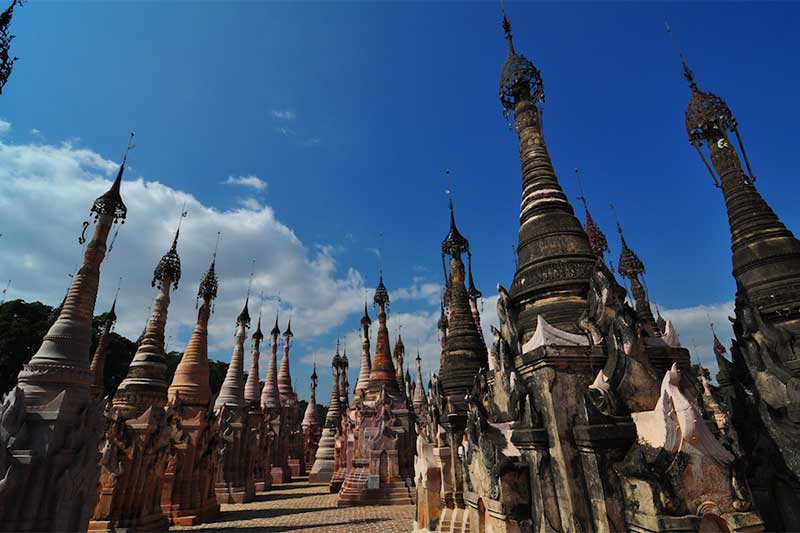 4. Trek through the stunning views of Kalaw
Just spending about one day on your Myanmar vacation to explore the breezy atmosphere of Kalaw and you can soak in the true nature. Be sure you make bookings in advance with the agencies and then, all you have to do is having an unforgettable experience by yourself. The path is clean and also covered by flowers and vegetables growing in abundance in people's gardens. Remember walking beside the train line to the historic train station building and head to the market to enjoy exquisite Shan Noodles at 1,000 Kyat a bowl, buy some local fruits or produced- wine.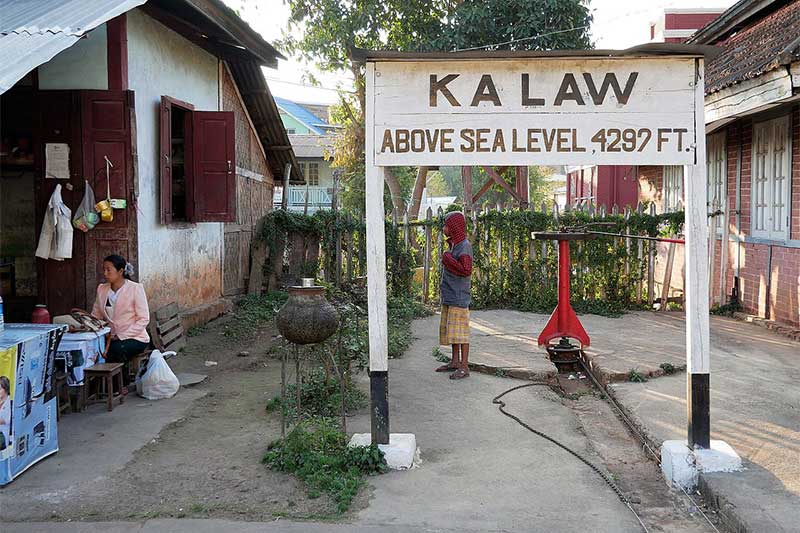 5. Witness Irrawaddy river dolphins help people catch fishes with your own eyes
That's true. It seems to be impossible but you can observe small classes of endangered Irrawaddy supports residents to grab fishes. This type of dolphins are found in some locations globally, but the ones in Myanmar are truly special. As an enthusiastic partner, they play important roles in luring various small fishes into nets. Travellers are generally amazed not only by their hospitality but also their great skills. Unfortunately, it's estimated that only 60-70 remain in Myanmar's Irrawaddy River, so local authority makes every effort in order to preserve them.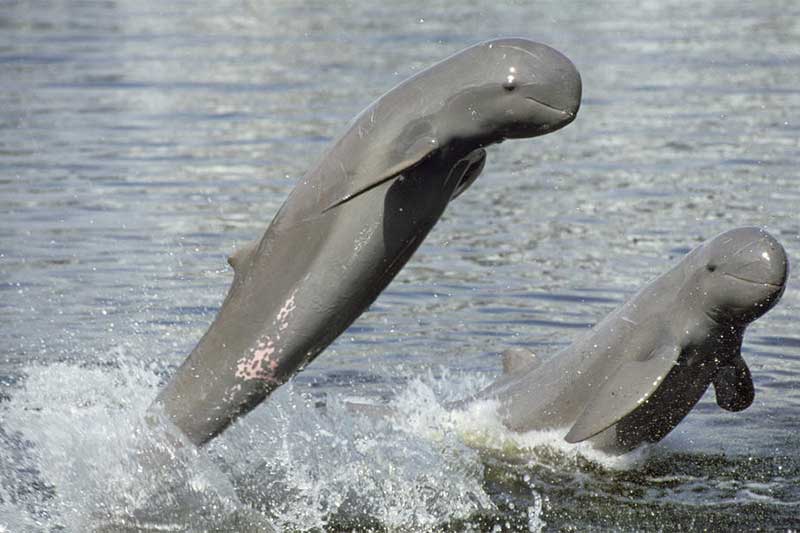 6. Set birds free from the cage
It is common in Myanmar that the more good you do in life, the better their lives (or afterlives) will be. Setting caged animals free is a particular way to prove this state. Birds can be purchased with a minimal price from a vendor walking around with a cage full of them. Then, you can release these birds to nature. A proper manner may help you feel satisfied and relax after a long Myanmar private tour.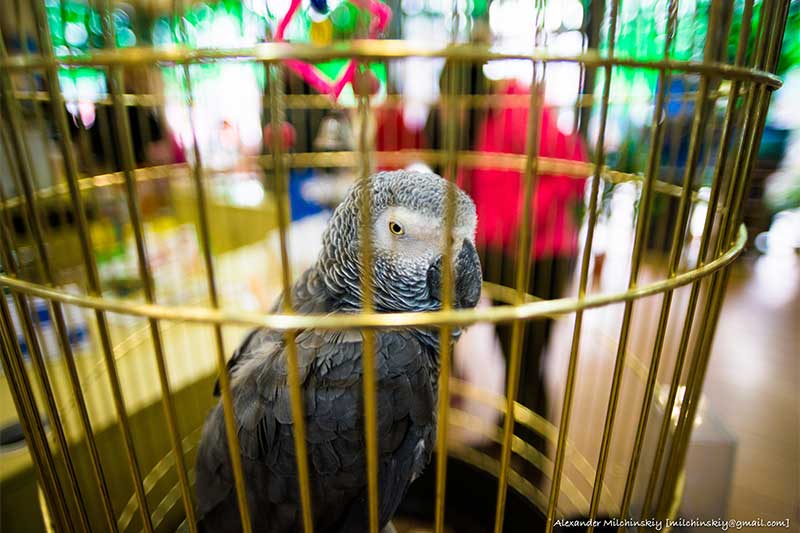 Read more: 11 things you should know before travelling in Myanmar
7. Dive Into The Serene Waters Of Mergui Isle
Do you know about the "Atlantic of Myanmar"? Well, don't hesitate to come and join with us in a wonderful aquatic kingdom- Mergui Archipelago. Head to the Mergui Archipelago, you can have chances to observe a variety of vibrant fishes and explore the marine life. Mergui Island serves as a perfect spot to snorkel, scuba-dive and even relax on the seaside.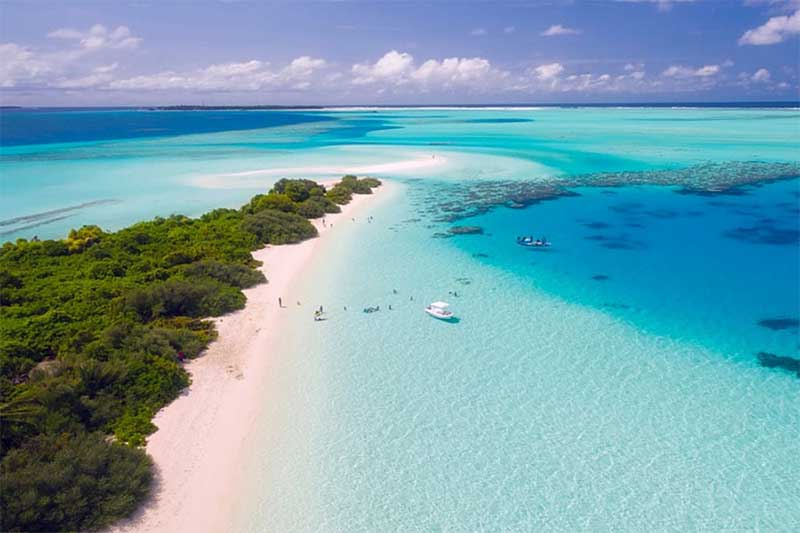 8. Try eating/ drinking tea leaves
Myanmar's fermented tea leaves (laphet) has become more popular because of its rich taste. Besides ice tea/ hot tea, pickled tea leaves are most often consumed as a vital ingredient of a seasonal salad mixed with fried nuts, garlic, small shrimp, and a few chillies. It is a big mistake when you come to Myanmar without stopping by to savour this traditional dish.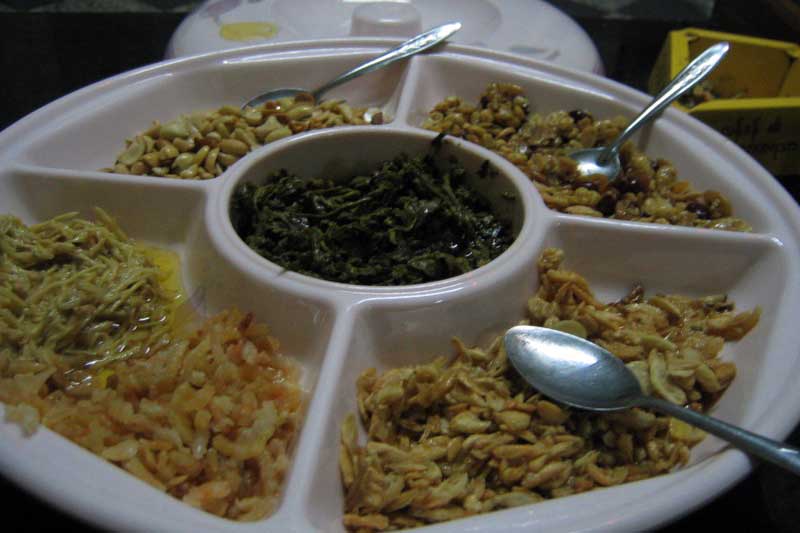 See tours:
Myanmar - Vietnam Family Tour 15 days