If you are going to travel to Myanmar and are curious about this mysterious country, here I want to share with you 11 things I learned and experienced while in Myanmar. Some of these make the country unique while others are plain travel logistics that you should know beforehand.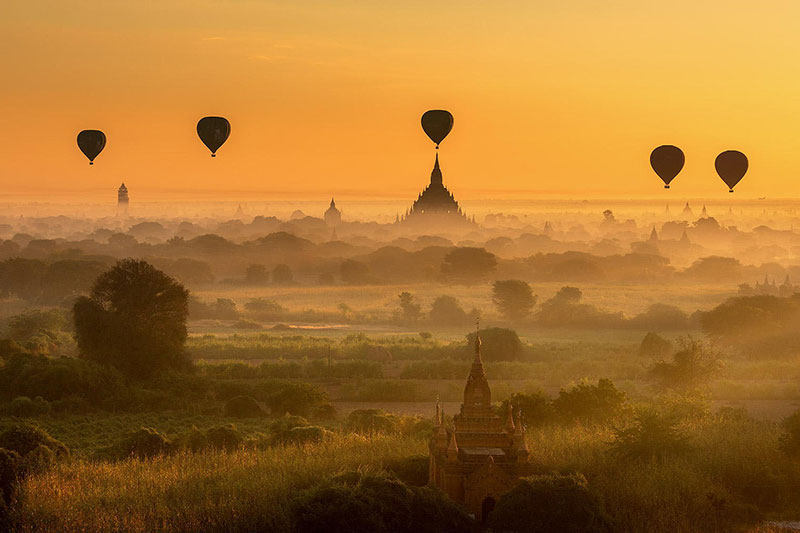 Bagan in Myanmar
1. Tourism is Booming, but the Tourism Infrastructure is Lacking
The country's tourism has increased exponentially in the past 5 years. Unfortunately, Myanmar hasn't had the same approach on developing its tourism infrastructure to accommodate this bigger influx of foreigners. Hotels are lacking and many of the existing ones are not to par with similar types of accommodation in other Southeast Asian countries. Buses are slowly becoming more frequent and slowly reaching more destinations outside the main ones. Still to this day, if you want to go off the beaten path in Myanmar, you will have to plan it carefully or dedicate a lot of time in transit, since the limited network is not well connected and is unreliable.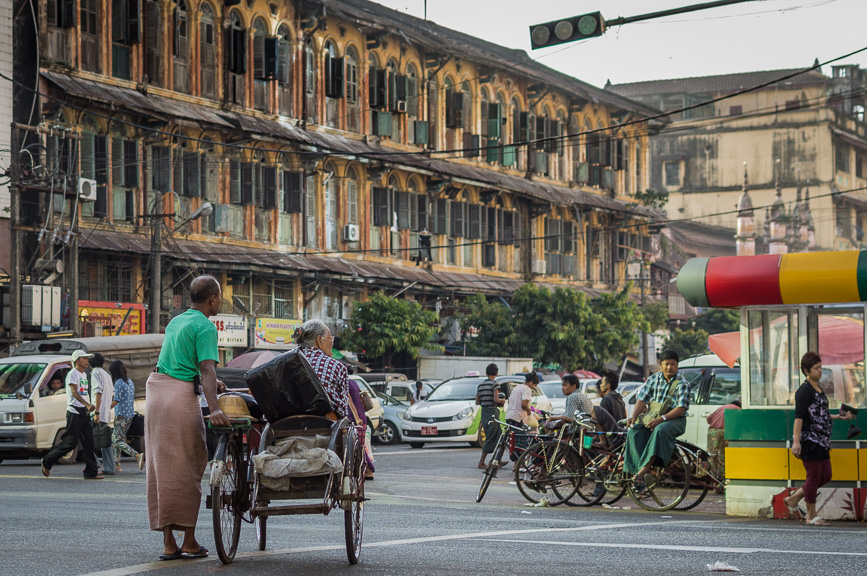 Yangon street
On hotels, I recommend at least booking the first night in the country, or each city. I used Agoda.com to find some decent and not overpriced hotels. More recently, though, I found that Airbnb offers a lot of cheaper options in hotels and local homes too. (With this link you get $35 off your first booking.)
Hotels are often fully booked, so if you want to find a place "walk in", most probably you will find it, but chances are you will either have to search for a while or pay more than your budget. Which bring me to…

2. Hotels Are Expensive
As tourism increases, hotel demand also increases. Unfortunately, the country is not developing fast enough to meet this demand, so their answer is to raise the price. A hotel that could have cost $25 a night in 2011, today costs $100 or more (without adding any extra features). This shortage is expected to last for the next 5 to 10 years. For this reason, book ahead of time.

3. Public transport is poor
Allocate your transportation time wisely. It normally takes longer than you think to get from point A to point B. Overnight buses are not comfortable and smooth. Instead they are quite bumpy, freezing cold, blast loud music and TV shows throughout the night, and have random stops here and there. You'll see locals sleeping soundly, but you won't. You'll need some time of the next day to relax and recharge.

4. Wi-fi is Extremely Unreliable
I expected wi-fi to be pretty bad, but in most cases it had slow speeds that I wouldn't wish to my worst enemy or that simply didn't work at all. Internet appeared in the country in 2000 and until 2012 Gmail and YouTube were blocked. So, you can imagine how underdeveloped their network is. Still, you might find some heavenly good wi-fi places; mostly in expensive hotels (though not guaranteed), and higher end cafes and restaurants. But again, it's not guaranteed, so don't trust their "we have wi-fi" signs until you actually try the connection.

5. Have Plenty of Crisp US Dollars
The country works on a closed money economy, so the official currency (the Kyat) cannot be purchased outside Myanmar. When exchanging, the higher the denomination of your US Dollar, the better the exchange rate. ($100 bill gets you the most Kyats – pronounced "chats").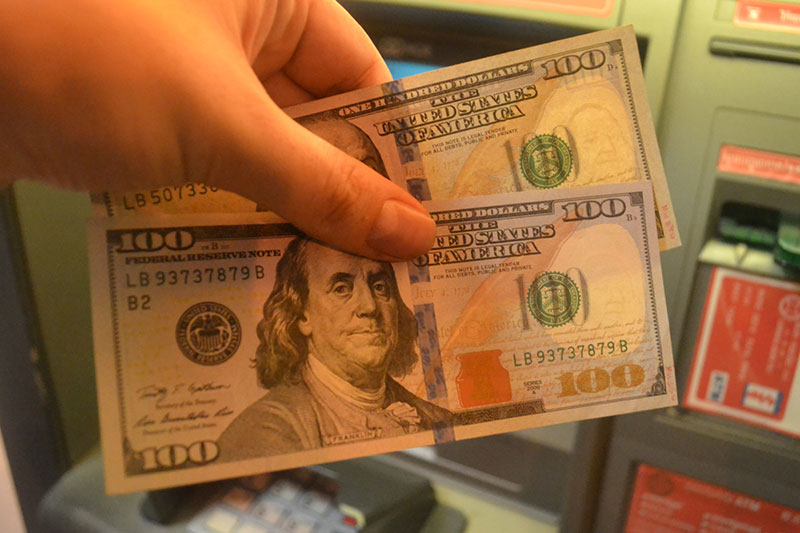 When bringing dollars, they should be new, crisp, and clean dollars. Seriously. Any stain, mark, or significant crease on your dollar will make it unusable under their eyes. This is because the business will not be able to exchange it with the government, so they end up with "worthless" US dollars on their hands.

Credit cards are only accepted in higher end places and often carry a 3% fee added to the total.
In theory, you will only need to exchange about half of your budget. You can pay trains, boats, hotels, and plane tickets with US Dollars. Buses, taxis, food, and souvenirs are all sold in Kyat.
Note: US dollars must be printed after the year 2000, preferably after 2003. They must not contain the serial numbers CB, BC or AB. They will get rejected. This is due to a mass counterfeiting of $100 bills by North Korea in the past.

6. Do Not Change Money in the Black Market
Banks and official money-changers will give you the "real" and best rate. The black market will seem to offer "better" rates, but they are often counterfeit. Years before, when banks were not available everywhere and ATMs were non-existent, exchanging in the back market was a good thing, but not anymore.
Many of the money-changers on the street (outside the official market) will try to scam you by refusing to let you count or by counting themselves the money very quickly so you can't follow. The purpose is to either give you less money or to pass some counterfeit bills. So, if you still decide to use the black market, don't hand your US dollars until you verify each bill and count it all.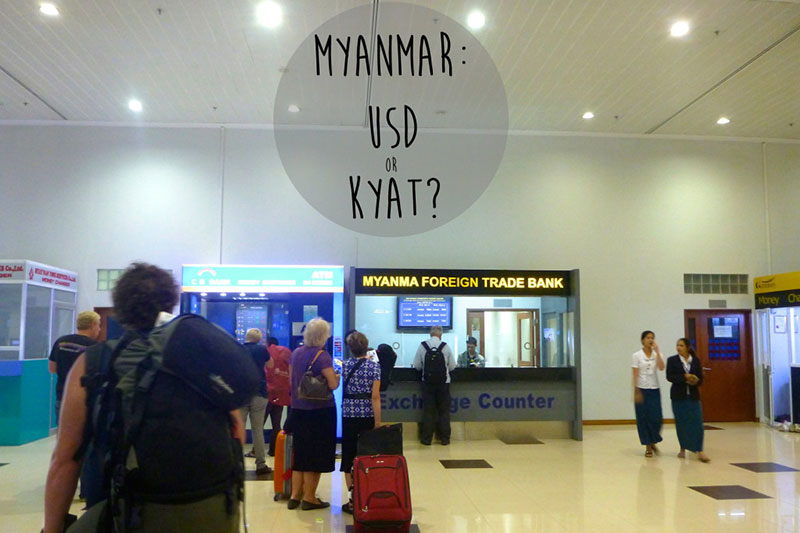 An official money-changers in Myanmar
7. There are Plenty of ATMs Now, but Some Cards Still Don't Work Well in all Banks
A few years ago there we no ATMs in the country, but today they are found everywhere in major destinations. But, I recommend you travel with two debit cards since not all banks allow withdrawals form several ATMs in Myanmar.
Still, you will need to bring US Dollars into Myanmar since many purchases are still based on that currency.

8. It Can Still be Done Cheaply
Myanmar is one of the most expensive Southeast Asian countries I've visited so far, but I still managed to do it under $45 a day. To be exact: $38.67 a day on an average budget travel style. So, in general, I did everything I wanted and still had a cheap budget. Accommodation is expensive, but food and local transportation are pretty cheap. Sights are also cheap, so you won't blow your budget if you want to sightsee a lot. If you find cheap accommodation, you're golden!
9. Know When to Go
Like many countries in Southeast Asia, there is a predominately wet season, a predominately dry season, and the shoulder seasons in between. The best times to go are between mid-November to mid-February. After that, it gets ridiculously hot (around April), followed by the monsoon starting in May. I went there in November and December, and while hot during the day, it was not unbearable.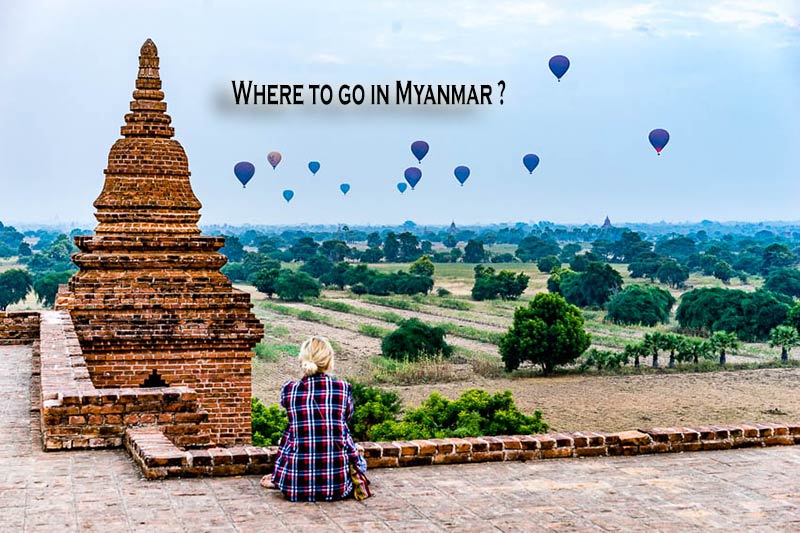 10. The Country Still has Restricted Parts to Tourism.
I believe it's better to tour the country on your own so you have the freedom to go where you want and stay for as long as you want (within your visa, of course). But bear in mind that there are regions in the country (on the far north) that are still restricted to tourism. These require a government permit and the use of a Myanmar Travel & Tours guide.
11. Cleanliness and (Common Sense) Safety are Thrown to the Back Seat
Don't be surprised to see a rat run through your feet as you eat on the restaurant (one passed way too close to mines) and do not feel discouraged if you actually get food poisoning at one point (it will probably happen). Burmese are known for their lack of cleanliness on the kitchen and in general. Do NOT drink the water unless it is bottled and always make sure your plate and cutlery are dry. This will help avoid a bad belly.

On safety, do not worry, it is not about your safety (the country is pretty safe), but about the common sense of doing things safely. They just don't care for the most part and do things however they feel, like in this picture with the man painting while standing on a bamboo – with absolutely no safety net or rope! I saw scenes like this many times. They were all interesting and a bit scary to watch. But, that's Myanmar!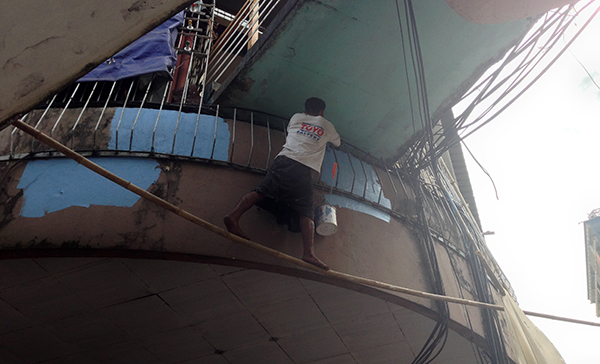 Source: .globotreks.com
View tours: Overview of Myanmar 8 days