With more than 3000 kilometers of coastal line and many remote islands, Vietnam boasts a wide range of beautiful beaches that can be named on any list of best beaches in the world. No matter what kind of beach you are looking for your Vietnam private holidays, from a pristine beach, a family-friendly or just clean water for swimming and other water-based sports, Vietnam has all to offer. Here is our pick of top beach destinations that you should visit during the Vietnam customized tour: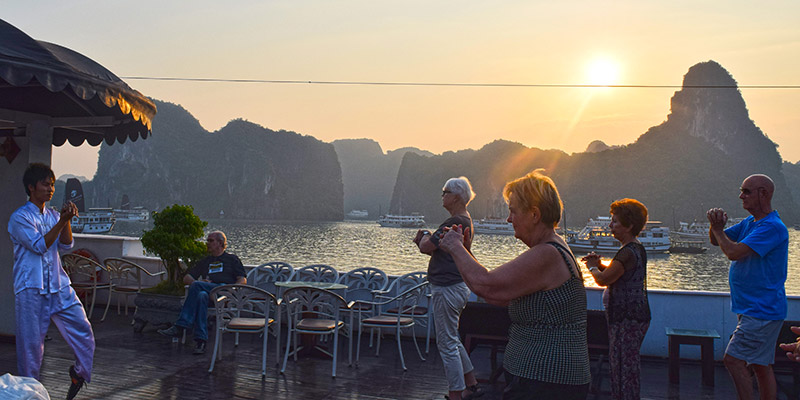 Phu Quoc Island
Phu Quoc is the largest island in Vietnam, located just quite close to the coast of Cambodia in the Gulf of Thailand. Tourism has grown rapidly in Phu Quoc Island in the last few years with many new resorts, hotels and restaurants but the island still remains its breathtaking beauty. Long Beach or Bai Truong is the best beach and should be checked out when visiting Phu Quoc. The beach was selected before by CNN for the list of top beaches in the world. Stretching over 20 kilometers of white sand and sapphire blue waters, with a wide range of resorts, Long Beach is an ideal place to relax and enjoy the beach break.
On the other sides of Phu Quoc, those who look for quiet and less crowded beaches can go to Bai Sao Beach or Ong Lang Beach. Over there, travelers can enjoy the tranquility, remoteness and natural beauty of the beach. Watching the marvelous sunset while having a beer in the late afternoon is one of the best experiences.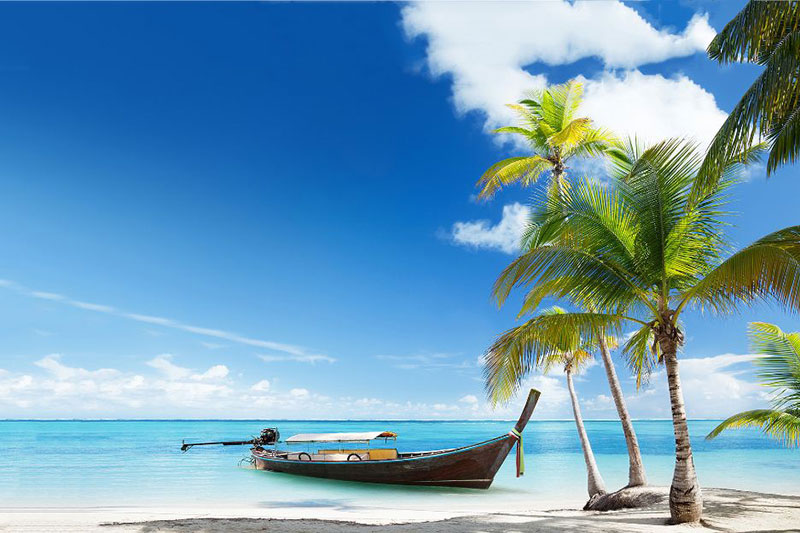 Mui Ne Beach
Located in Phan Thiet, Mui Ne is a beautiful beach that stretches over 16 kilometers of soft white sand, turquoise waters and coconut range. Moreover, Mui Ne is the capital of water sports in Vietnam. Windsurfing, kiteboarding, scuba diving and snorkeling are the popular activities to join in Mui Ne and many pro outfitters are well set up for it. Along the beautiful shoreline, travelers can also find good restaurants, nightclubs as well as local food stalls. Not far from the beach, the two big sand dunes: the white sand dunes and the red sand dunes are worth visiting if you have time in Mui Ne. They are the great creation of sand, wind and sun, the dunes change in shape by the hour. Sand slide is a good activity for both adults and children alike.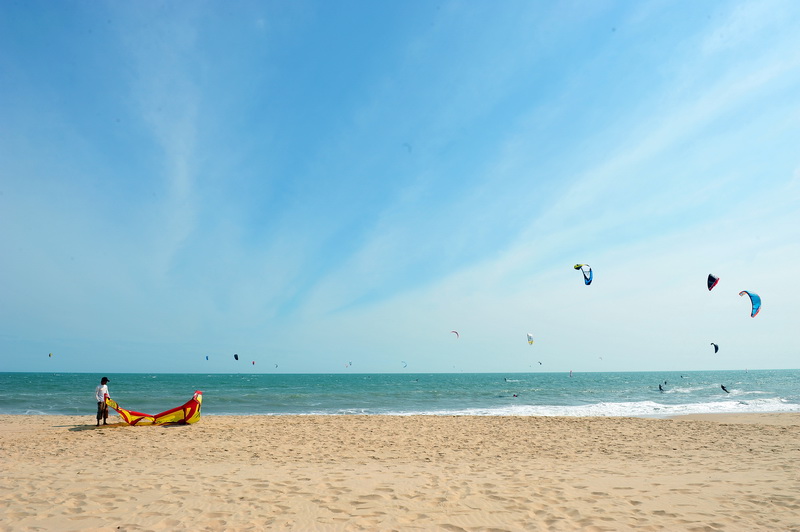 Nha Trang
Nha Trang is the most famous and developed beach destination in Vietnam. It has everything for a wonderful beach break in a Vietnam customized holidays: gorgeous sandy beach, clear blue water, warm weather all year round, world-class resorts, great restaurant and exciting nightlife. The main beach along Tran Phu road in Nha Trang is stunning, it seems to stretch on endlessly, just clear blue water and white sand as far as you could see. Nha Trang is also the top place in Vietnam for scuba diving and snorkeling. Spend a day joining a boat tour to discover the beautiful islands in Nha Trang Bay is one of the must-do activities in Nha Trang. Because of its fame, Nha Trang can be crowded sometimes with both domestic and foreign tourists, especially in the summer time from May to August. However, for the quiet-beach lovers, you can go to Dai Lanh Beach or Doc Let Beach (just within 1 hour drive from Nha Trang) to have the more serene atmosphere.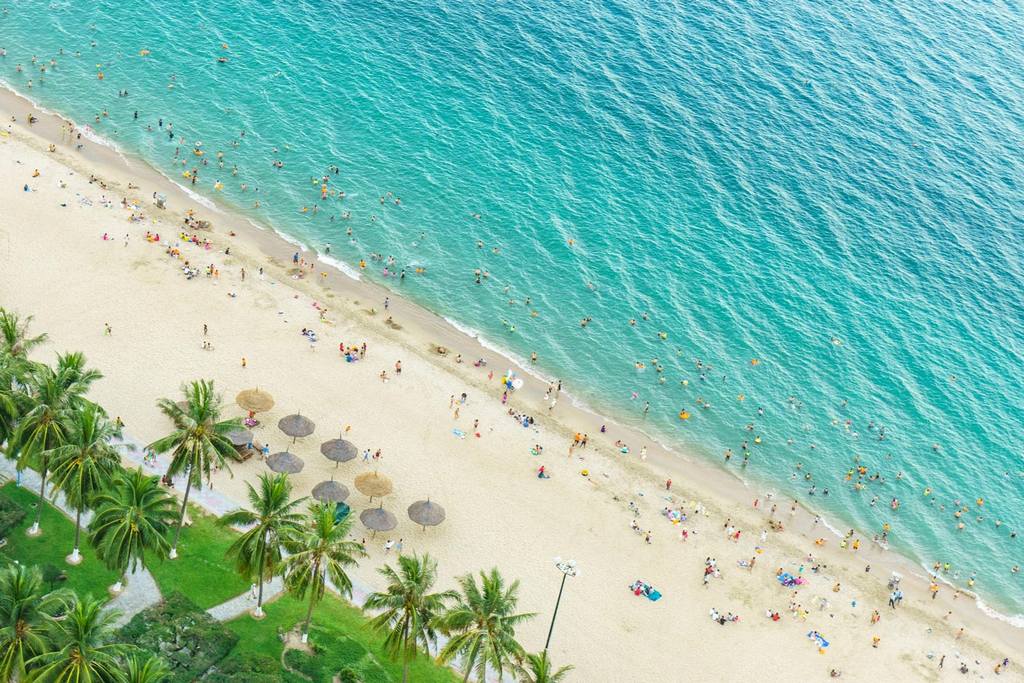 Da Nang
Da Nang is the largest city in central Vietnam and definitely a must-see destination in Vietnam. It was an important military base during the war and the China Beach was so well-known before. Today, Da Nang boasts a wide selection of beautiful and pristine beaches, from My Khe Beach in the city centre, Tien Sa Beach in Son Tra Peninsula to the Non Nuoc Beach and Bac My An Beach. Da Nang can be an ideal place to have a beach relax on the traveling itinerary of any Vietnam tour packages.

Hoi An
Alternatively to beaches in Da Nang, travelers can go to Hoi An, just over 40 minutes' drive from Da Nang City. Hoi An is an ancient trading riverside town which is well preserved as a popular tourist destination in Vietnam. The tasty food, beautiful architecture and charming atmosphere of the town could impress all types of traveler. Cua Dai is the nearest beach to the town with many deluxe resorts which can be a good choice for beach relaxation. For those who look for more pristine beach, An Bang Beach which is located just 6 kilometers from Hoi An town center is an ideal place. In fact, An Bang was also named by CNN in the list of best beaches in the world. It is a gorgeous and family-friendly beach with stunning stretch of white sand and turquoise water. There are plenty of deck chairs, umbrellas for rent as well as bars and restaurants where you can relax, have a beer and enjoy the beach.
Lan Ha Bay
Lan Ha Bay is a lesser-known bay which is actually an extension of the spectacular Halong Bay off the coast of Hai Phong City. The area is accessible with the cruising trip from Halong or Hai Phong City. The tourism potentials have just been awaken so you may indulge in its seclusion and tranquility. There are many remote beaches in the bay with white sand, emerald water and limestone formations in the horizon. Get a kayak from your cruise and paddle around the limestone islands to find your own private beach and have the interesting experience of a castaway.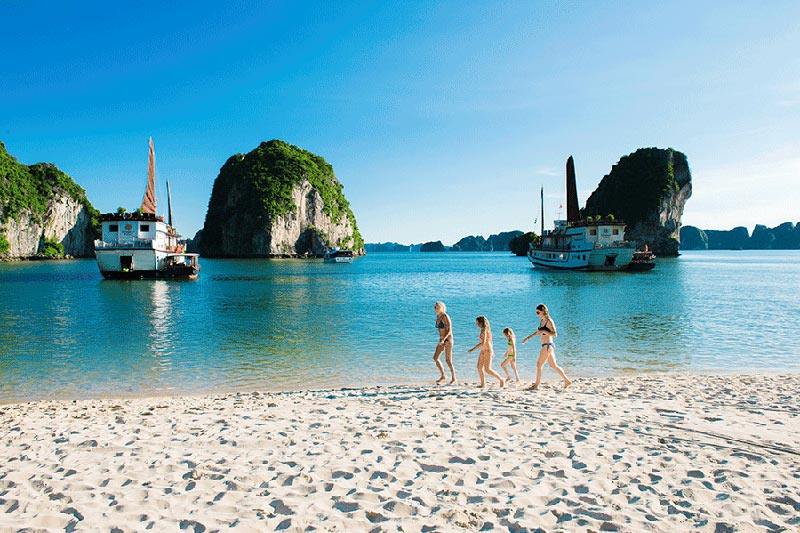 Related Articles:
7 awesome things to do in Hanoi
Top things to do when cruising Halong Bay
Best packing tips for holidays in Vietnam
View tours: Classic Vietnam Family Tour 14 days