Vietnam is a great travel destination in recent years, millions of travellers visit the country and enjoy their time in this wonderful land. No matter what kind of travelling style, trip duration or budget you are planning to do in Vietnam, there is a list of certain things that you should pack for having the most enjoyable experience. Here are some useful tips to pack appropriately for your trips in Vietnam to avoid hassle and inconvenience during your great time there.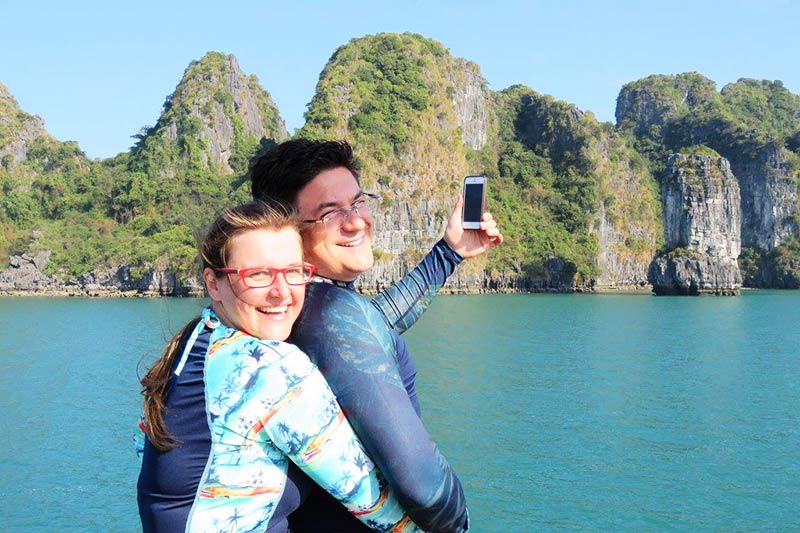 Halong Bay
Good-quality backpack or daypack
Prepare a good daypack or backpack is not a bad idea when you want to do a Vietnam customized tour. While you are on a day trip or short excursion, a backpack is great for carrying essentials such as water bottle, spare clothes, sun cream, bug repellent, glasses. Also, if you buy gifts or souvenirs on a day-trip, you can keep them safe in your backpack rather than carrying extra plastic bags. Let's save the planet!
Choose a good quality, a thick-strap backpack will give you extra peace of mind when travelling through the busy and crowded streets in major cities where snatchers can cut the straps and take the bag even before you realize what has just happened.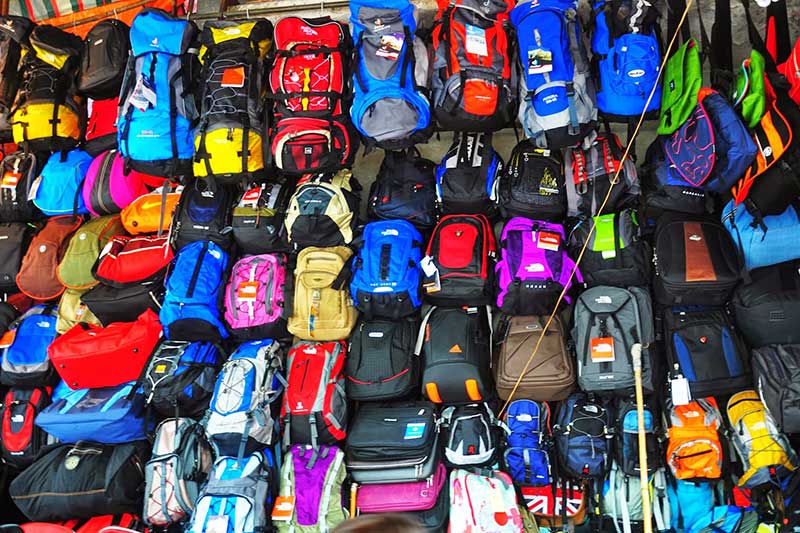 You can easily find a backpack store around Hoan Kiem Lake, Hanoi
Essential Papers
Passport and visa are essentials for your tours in Vietnam. Remember to have them kept safe together in a folder. Travel insurance and drug prescription can also be considered as essential papers. Keep the originals in one place and have photocopies of your papers in another place in case you lose the originals. A good travel tip is to take pictures of all your essential papers and store them on your smartphone or laptop for emergency cases.
Appropriate Clothing
In general, most parts of Vietnam have distinctly tropical climate and the temperature stays around 20 – 35 degrees Celsius through the year. Lightweight clothing with cotton or linen material is highly recommended to help you stay cool during your Vietnam customized tour. Heavy fabric and denim should be avoided, especially in the summertime. If you are planning to travel to the Northern mountain during November and January, bringing a couple of sweaters and light jackets is a good idea as it can be quite chilly in early morning or late evening. A light rain jacket is also advisable to keep you dry when joining tours in the rainy season.
If you plan to visit revered places such as temples or pagodas during your Vietnam customized holidays, bring extra clothing like a robe or a scarf to cover your shoulders and legs is recommended.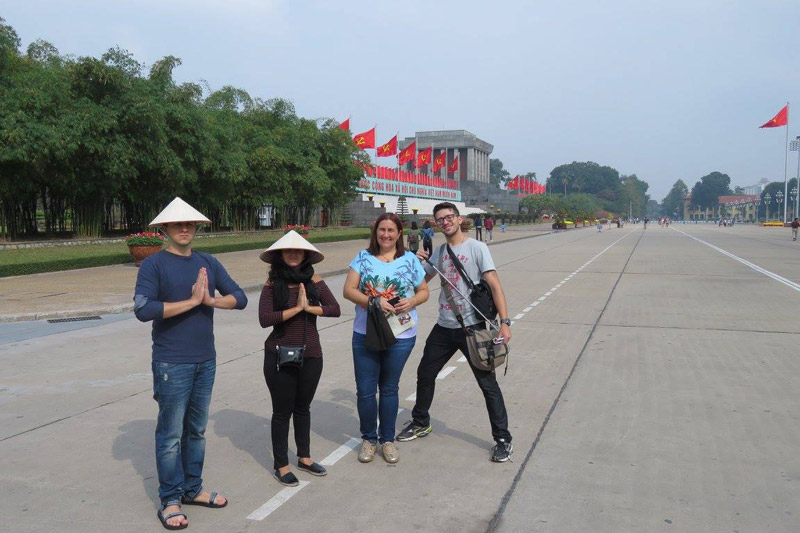 Durable Shoes
For tourists that are planning to join lots of outdoor or trekking activities in their Vietnam customized tour, it is very important to pack a pair of durable and activity based shoes. It could help to protect your feet well and avoid blister after a long trekking day.
On a normal trip in Vietnam, you are also expected to have lots of walking daily, can be up to several kilometres per day so good and lightweight walking shoes are advisable. Other comfortable footwear like flat sandals, flip-flops or similar are recommended to add to the packing list, they could be useful for taking a stroll in the evening.
Sun Protection
The sun here can be quite powerful, especially at noon time so it is highly recommended to pack a SPF sun cream/lotion. Hats and sunglasses can be useful to protect your skin and your eyes from the harsh UV radiation when you plan to do a riverboat ride or spend your time relaxing on the sunny beaches in Vietnam.
Medication
Bringing enough of your own prescribed medicine is important because it can be really difficult to find the same ones in a foreign country. Another tip is packing a first-aid kit with regular medication such as aspirin, diarrhoea treatment, nose drops or personal wound healing which can be handy for immediate self-treatment during your travel in Vietnam.
Earplugs
A good and restful sleep at night is important as you will be full of energy for the next day on your customized holidays in Vietnam. If you are a light sleeper, consider packing some ear plugs. They can be pretty cheap but really effective when you book a street front hotel room or plan to travel by overnight trains or sleeping busses.
Travelling adapters for electronics
Since sockets may vary in different countries, travelling adapter should be added to the packing checklist. Today, people travel with many electronics such as smartphone, camera, laptop or tablets so they can take many photos or entertain during the long train or bus rides. Remember to bring along all the necessary chargers or batteries. However, be careful when using your expensive electronic devices in a crowded area as you can be a potential target for thieves.
Proper local information
It is better to look for some important information about the places you are travelling to such as embassy address, currency, hospitals and hotels. Keep that in mind or a note so you always have a certain knowledge of the region which can help you to enjoy the Vietnam customized tour thoroughly. Read more on Vietnam Travel Guide
Having a proper packing list will help you enjoy a relaxing and hassle-free holiday in Vietnam. If you forget anything, it is not a nightmare as most things are available here in Vietnam nowadays, it is just at a premium.
Related Articles:
Best tips for traveling with children in Vietnam
The 9 easy steps to plan your Vietnam trip
Top things to discover on Vietnam Tours with your family

View Tour: Absolute Vietnam Holidays 15 days