In this summer, why don't you try to get off the beaten track with a fulfilled vacation break? In case you want to refresh yourself but cannot escape from your working schedule for a long time, a two-week getaway seems to be plausible. If you still hesitate to choose your optimal destination, let us help you broaden the horizons with a complete Indochina trip with Vietnam and Myanmar. Travelling between these two neighboring countries not only assists you to save money (and time, of course), but is also absolutely marvellous with a wide range of exhilarating experience. A Vietnam and Myanmar combined tour can offer you the harmonious fusion striking natural beauty and religious culture in a short period. Feel excited, right? Below are some exclusive tips for you to enjoy a 15-days expedition.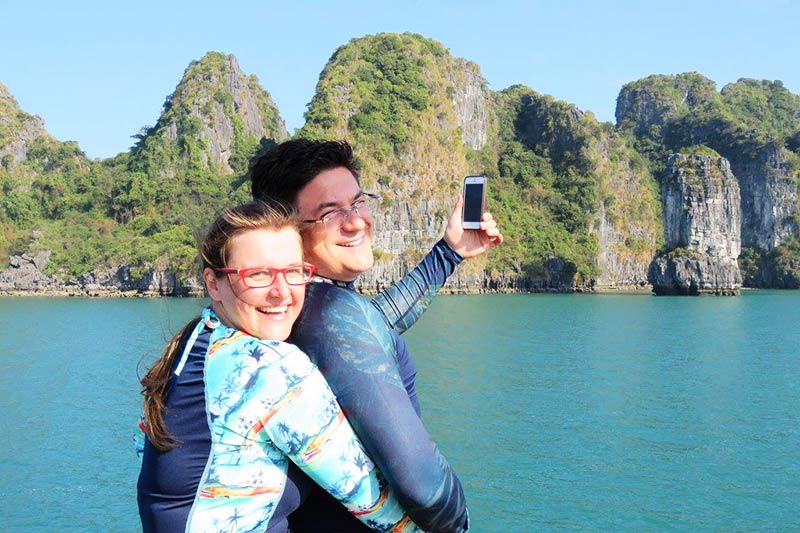 First of all, let take a look at some necessary things you need to know before joining a Myanmar- Vietnam customized tours.
Visa and Passport
Depend on your nationality, you may need to obtain a tourist visa to travel in both two countries. So, please make sure to check whether you benefit the visa exemption or not.
Further information about Visa and Passport:
When to travel?
Both Vietnam and Myanmar are tropical nations with many outstanding features like unexpected rain or high humidity. In particular, the weather in Vietnam varies greatly from North to South, depending on elevation and type of landscape. Meanwhile, Myanmar has a monsoon climate with the hottest period is between February and May, when it is little or no rain and temperatures can rise above 40°C (104°F). Therefore, you should consider when planning a Myanmar private tour.
You can view more about weather and other information here:
Suggested Itinerary
In the next step, when you want to have a Vietnam- Myanmar family holiday, you may need to refer: How to get there? How to travel around? Vietnam and Myanmar offer different choices for transportation but don't worry because you got us with the detailed guideline.
Now, are you ready for our suggested tailor-made itinerary? This elaborated list below would assist you to explore all these well-known destinations from the bustling vibes of Yangon (Myanmar) to the wonderful Ha Long Bay (Vietnam).
Many great places to visit in both Vietnam and Myanmar, but with just 2 week trip we suggest you only focus on the main destinations. Here are the list you should check out:
1. Yangon – The vibrant city of Myanmar
Known as the Myanmar's largest city, Yangon is an ideal destination for tourists who are anger to explore and extend their knowledge about local customs and traditions. First, you can pay a visit to Sule Pagoda which is a 2200-year-old temple surrounded by government buildings and commercial shop. Then, you'll pass along the way to Mahabandoola Park where Independent Monument exists. Continue your tour by passing City Hall, a little India and a little China and Bogyoke Market (formerly known as Scott's Market), where you can browse through the wide selection of Myanmar handicrafts and other goods. In the next day, Chaukhtatgyi Pagoda will surprise you by reclining buddhas which is topped by a crown encrusted with diamonds and other precious stones. From here, end your day at Shwedagon Pagoda which is one of the wonders of the world. It was built 2500 years ago and enshrined with hair relics of Buddha and a place where to meet devoted Buddhists meditating and praying. In Yangon, visitors will have the opportunity to experience the urban life of the people here. Starting with the rudimentary train going through the city, you can see not only a lot of markets, rice fields, hustling villages, but also the eyes of people who are carrying bags of vegetables or fruit sellers invite guests all over the streets. Recently, the city of Yangon (Myanmar) has been listed among 12 famous Asian cities voted by E-magazine- The Culture Trip.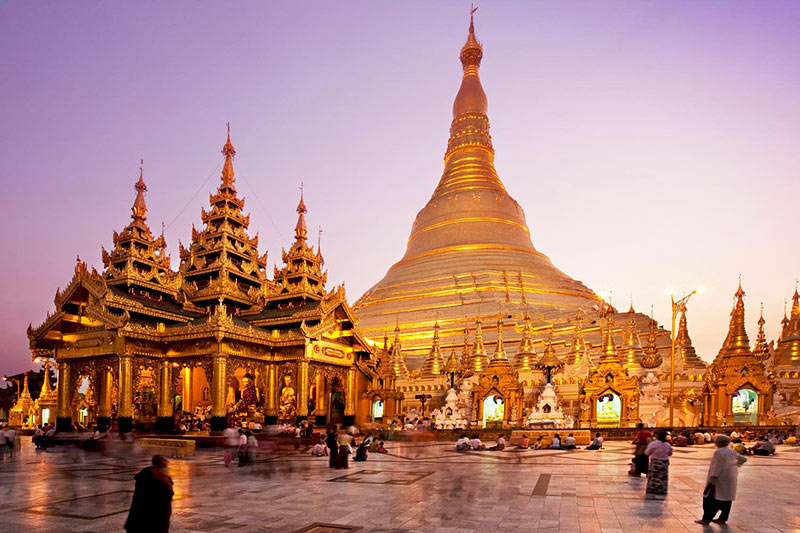 2. Bagan – A stunning place with temples and hot air balloons
Bagan is about 600 km from Yangon's ancient capital of Myanmar. The most popular means to get to Bagan is the bus. Located on the banks of the Ayeyarwady (Irrawaddy) River, Bagan is home to the largest and densest concentration of Buddhist temples, pagodas, stupas and ruins in the world with many dating from the 11th and 12th centuries.
You can visit the golden Shwezigon Pagoda, first and prototype monument, which was built in Myanmar style in 1087 and Gubyaukgyi, a cave temple Wetkyi-Inn Village which is well-known for its exquisite jataka mural paintings. You also have a chance to stop by a traditional lacquer ware workshop where you can observe the production of one of Myanmar's best-known handicrafts.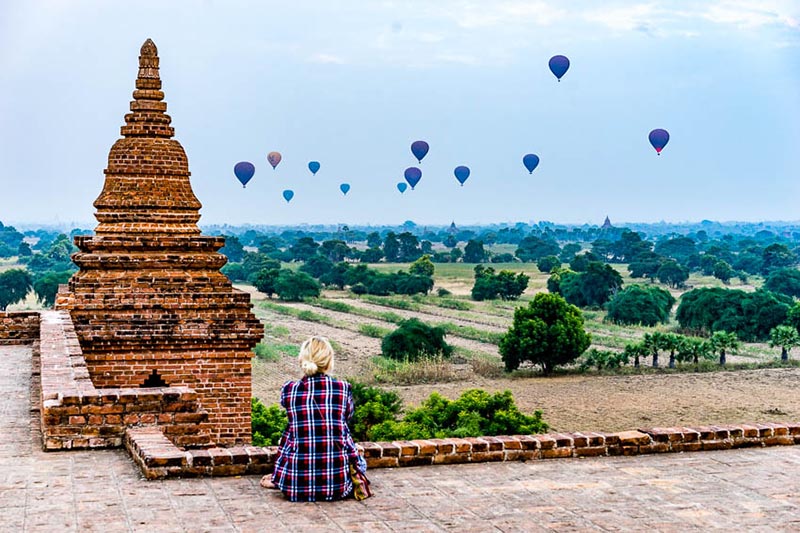 Read more: 4 brilliant things to do in Bagan
3. Inle Lake – The precious pearl of Myanmar
Considered as the second-largest freshwater lake in Myanmar, Inle Lake seduces tourists by its breathtaking scenes which are peaceful and pristine as villages in Vietnam. A trip to explore the lake on a narrowboat will get you excited in the morning and get energy for a day out. You can admire many points from temples built in the middle of the lake like Phaung Daw Oo, Russian monastery Phe Kyang, Padaung Village. Visitors having Myanmar vacation also pay a visit to local crafts of and a cheroot factory, where the typical Burmese cigars are masde by hand. If time permits, there may be time to enjoy a short walk through one of the lakeside villages.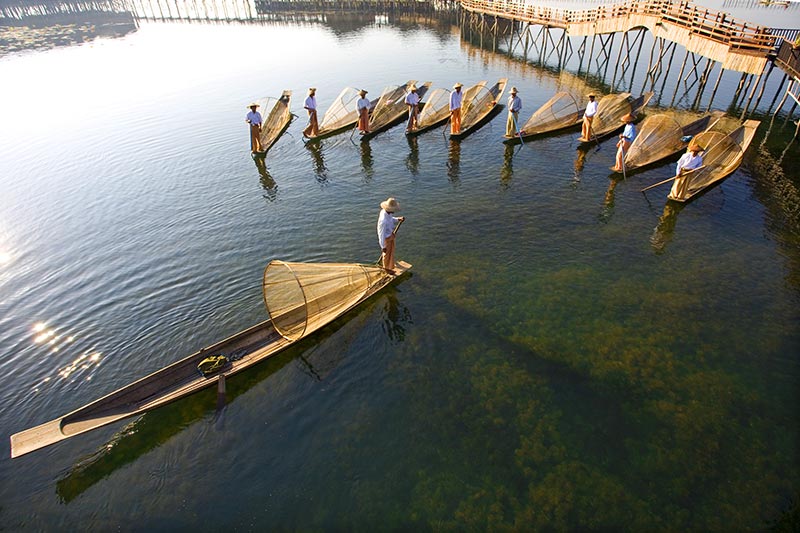 4. Hanoi – A charming capital in Vietnam
You are free to spend a full day discovering Vietnam's capital. With its wide tree-lined boulevards, French colonial architecture, peaceful lakes and ancient oriental pagodas, Hanoi is an eclectic mix that offers surprising things for everyone. If you are historical buff, you may be fascinated when visiting Ho Chi Minh's Mausoleum and his residence, the One Pillar Pagoda and the Tran Quoc Pagoda.
In the afternoon, you can visit the Temple of Literature, the first University for the sons of mandarins. Followed by a visit to Ngoc Son Temple nearby Hoan Kiem Lake. Enjoy a one-hour rickshaw sight-seeing tour around Hanoi Old Quarter for great fun. Then, watch a traditional water puppet show in the late afternoon. Back to your hotel, free at leisure and overnight in the hotel of Hanoi.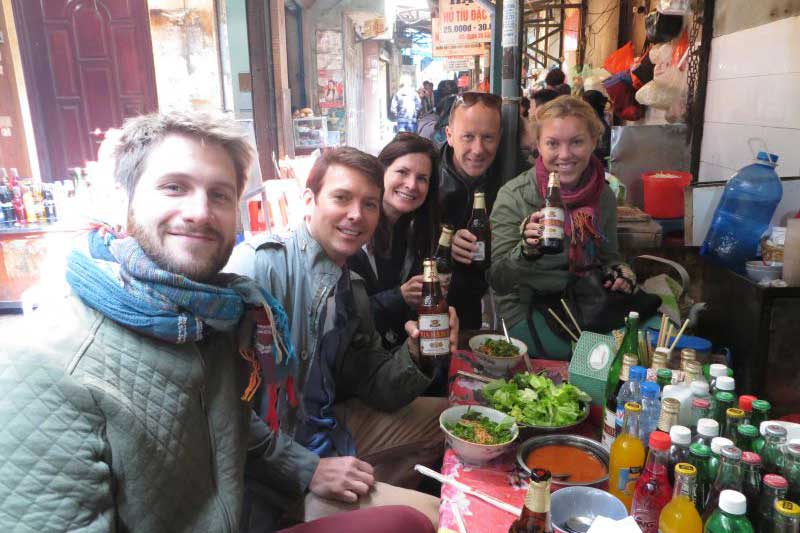 Read more: Best 8 non-touristy things to do in Hanoi
5. Ha Long Bay – A natural wonderland
Ha Long Bay composes of jutting limestone islands and sparkling turquoise waters. You can opt for savouring a gourmet lunch of fresh seafood onboard as sailing out into the mystical bay. In the afternoon, enjoy some activities in the bay, or just spend some time relaxing on board (Possibility to swim in the bay if weather permits). Dinner is served on board.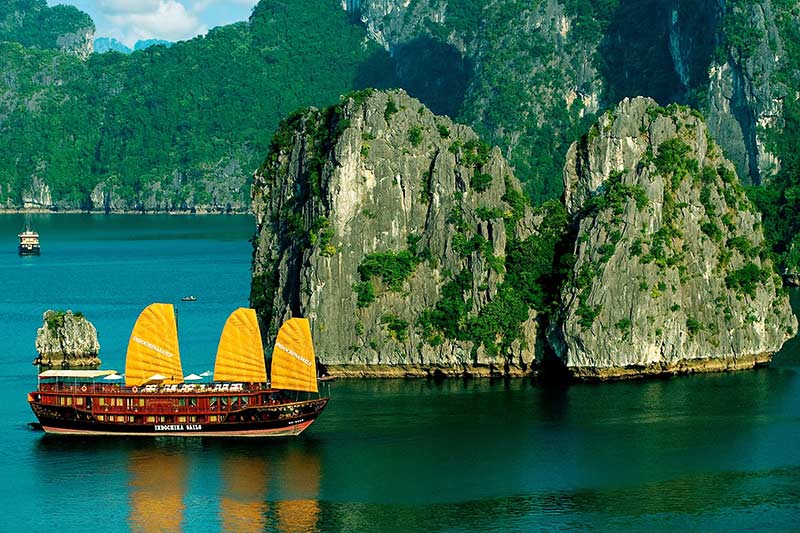 6. Hoi An Ancient Town & Royal Building Complex in Hue
Start the day with a visit to the Imperial Citadel, home to the Imperial City and Forbidden Purple City – once the Emperor's private residence. The Imperial Citadel gives you a better understanding of the beauty of Vietnamese Royal architecture and culture. Then we will take a beautiful dragon boat trip along Perfume River and visit Thien Mu Pagoda – one of the most popular attractions in Hue. In the afternoon, continue on your tour with the visit to King Ming Mang and King Khai Dinh Tombs which are the most beautiful works of royal architecture of the Nguyen dynasty.
Hoi An is your next stop. This place is an exceptionally well-preserved example of a South-East Asian trading port dating from the 15th to the 19th century. Its buildings reflect the influences, both indigenous and foreign, that have combined to produce this unique heritage site. This scenic drive passes through the fishing village of Lang Co before climbing over the Hai Van Pass (Pass of Ocean Clouds). On the way, stop in Danang to visit the Cham Museum, which contains the finest collection of Cham sculptures in the world and Marble Mountain - a well-known pilgrimage site with peaks, caves, tunnels and temples.
Upon arrival in Hoi An, you can stroll around Hoi An Ancient Town Centre.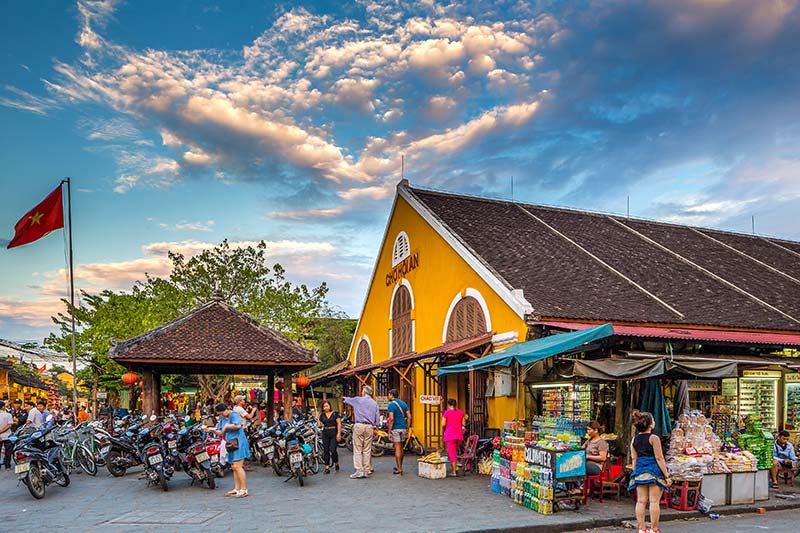 Read more: Top tourist attractions to visit in Hoi An Town
7. Ho Chi Minh City – The city does not sleep
At the end of your journey, we suggest you come to Ho Chi Minh City (formerly Sai Gon). This bustling place is famous with modern office skyscrapers, oriental style pagodas and food stalls along the street.
Upon your arrival at Tan Son Nhat Airport, pick up and transfer to your hotel for check-in. Then, take a tour around Sai Gon for a visit to the 19th century 'Notre-Dame' Cathedral, the beautiful Central Post Office which are fine examples of classical French colonial architecture. Continue with a tour of the former Presidential Palace (Reunification Palace), now preserved as a museum and finish the day by visiting the War Remnants Museum and the bustling Ben Thanh Market.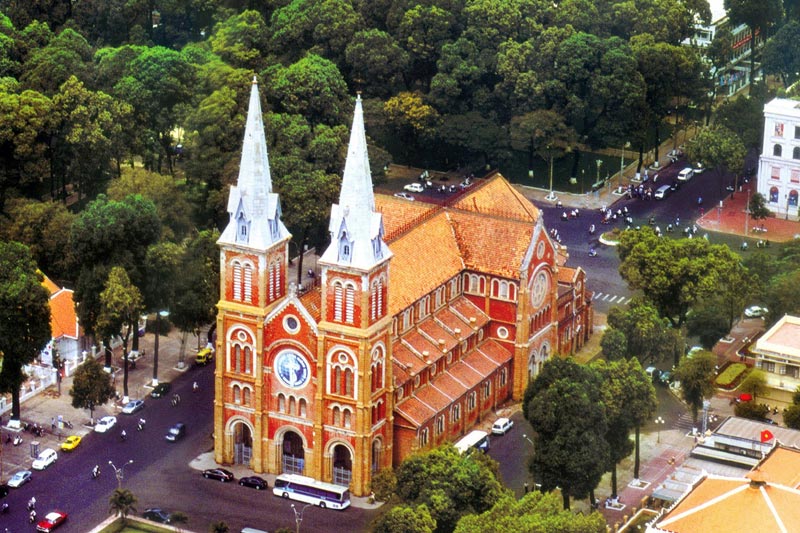 View tour: Highlights of Myanmar - Vietnam Tour 15 days