Considered as the capital city of Vietnam, Hanoi boasts a wide range of historical monuments and breathtaking landscapes, so you are free to explore any sightseeing you want throughout your Vietnam private tour. But how about the evenings and even all night long? Don't worry since Hanoi can offer you numerous destinations ranging from tranquil sights to vibrant places. All you have to do is checking these go-to locations below.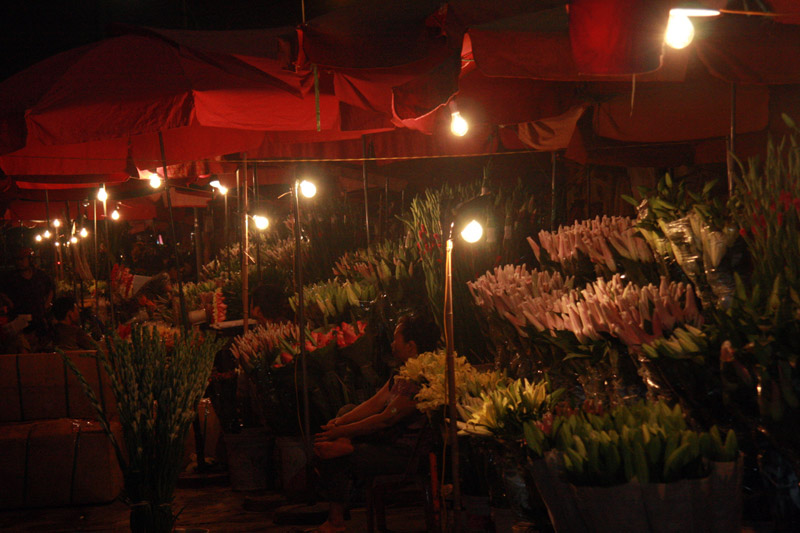 Explore the Old Quarter
Hanoi's nightlife has its unique beauty which you cannot see in the daylight. When all the high-rise buildings and local streets are brimmed with tons of colorful lights and vibrant atmosphere, you may want to wander around the stunning Old Quarter. A huge number of Hanoians tends to hang out here when the sun goes down, so these streets are a bit hustle. You can spend your evening exploring the 16 ancient streets, buy some souvenirs for your family and friends. Also, visitors can snap some photos to capture the fond memories or upload to social network sites. Night is also the ideal time for street food. Tourists who have Vietnam customized tour might easily meet local vendors or food stalls along the pavements. There are various sublime dishes and drink which can meet your demand as well as quench your thirst. You even can join a group of city's dwellers for a street meal and shoot some breeze. It will be a great way to introduce yourself to the local culture and know more about Vietnamese culture.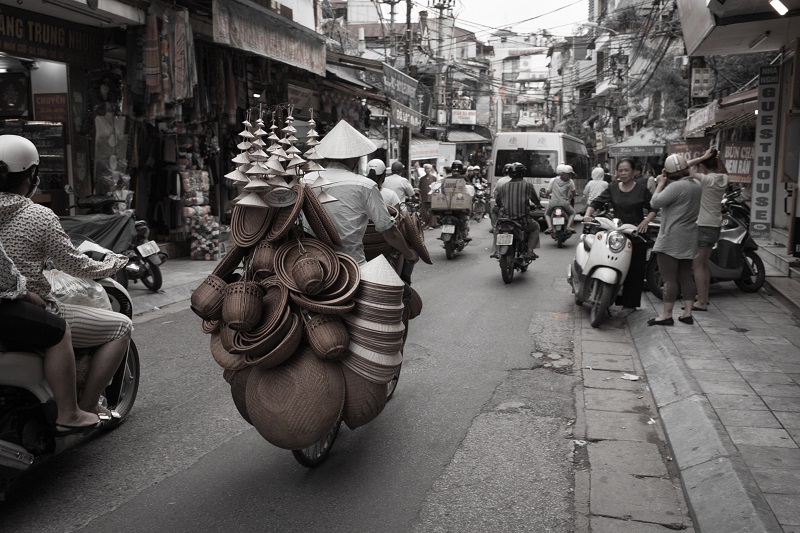 Read more: How do people live in Hanoi Old Quarter?
Stroll around Hoan Kiem Lake
After having a short journey around Hanoi Old Quarter, you can saunter around nearby Hoan Kiem Lake. In the evening, a great deal of light streets surrounding the lake can be reflected on the water surface, creating a vivid scene. Not far from the lake is the curving Thê Húc Bridge (Scarlet Bridge) where tourists usually take pictures. Moreover, you should go to this site on weekends since all vehicles are abandoned for the walking street. Walking or cycling around the lake is a good way for you to escape from the daily grind. Besides, you can meet many street performances taken place in the vicinity of Hoan Kiem Lake. Ranging from traditional shows to youngster's modern dances, you are free to soak into the community and admire these performances.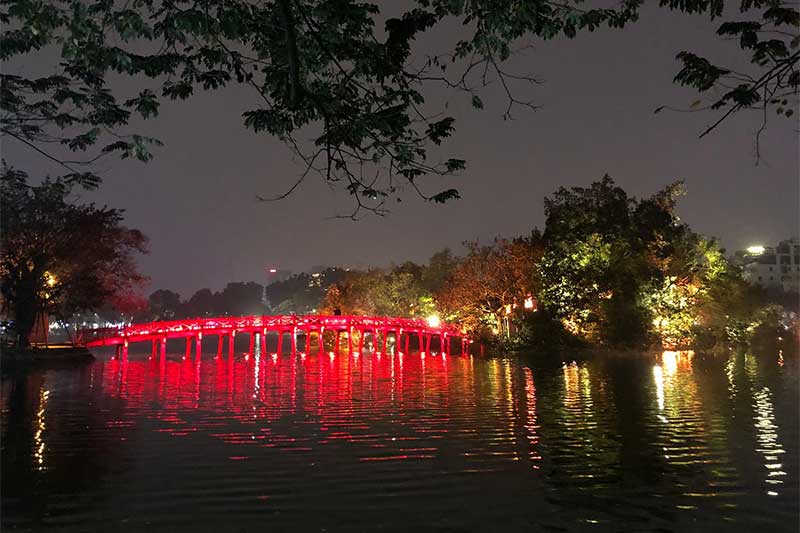 Read more: 7 awesome things to do in Hanoi
Watch water puppet show
Watching water puppet shows is one of the must-try activities when you have a Vietnam family tour. These ancient puppets deriving from Vietnam's traditional figures are controlled by professional jugglers. This kind of recreation can impart local lifestyle and ancient myths to global tourists. You definitely are mesmerized by the fascinating folklore and the meticulous hand of performers. Thang Long water puppet theatre is a creditable place that you can add to your Vietnam travel package. This national-acclaimed place is next to Hoan Kiem area, so it is convenient to get there and enjoy the finest shows. Be sure to get your tickets in advance since they run out pretty fast.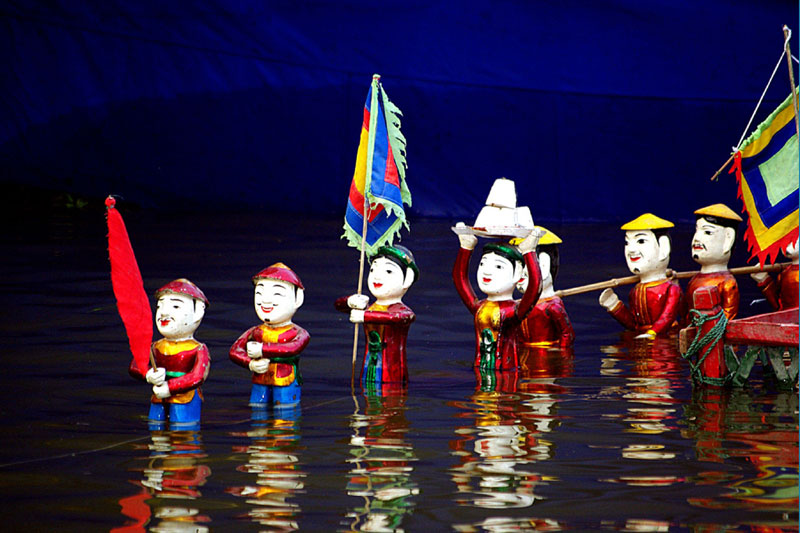 Read more: 8 ways to save money on a Vietnam Tour
Dine out at West Lake
West Lake is considered as the residential area for global tourists with many hotels and homestays. A great deal of gourmets, pubs and bars are available for your night out. Having a seat in the middle of West Lake, you can savor many culinary delights and admire astounding views at the same time. In the cozy ambiance, you can relish many local dishes with your beloved ones. You also might see the gorgeous stupa of Tran Quoc Pagoda standing tall at 50 feet (15 meters). In fact, it is the most ancient temple in Hanoi and home to many national relics.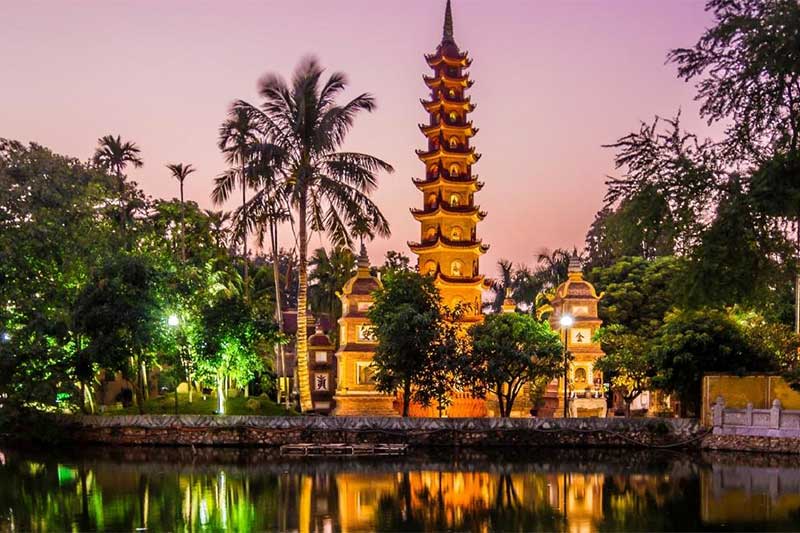 Shopping at Hanoi night market (Đồng Xuân night market)
In case you don't want to hangover in the next morning, Đồng Xuân night market is a perfect option for people who want to buy some knick-knacks or souvenirs. Futhermore, this place is home to a multitude of local stuff and food vendors, so you can stop by some food stalls to eat snacks or grab a drink to quench your thirst. Don't forget that this market is only open on Fridays, Saturdays and Sundays after 6.30pm.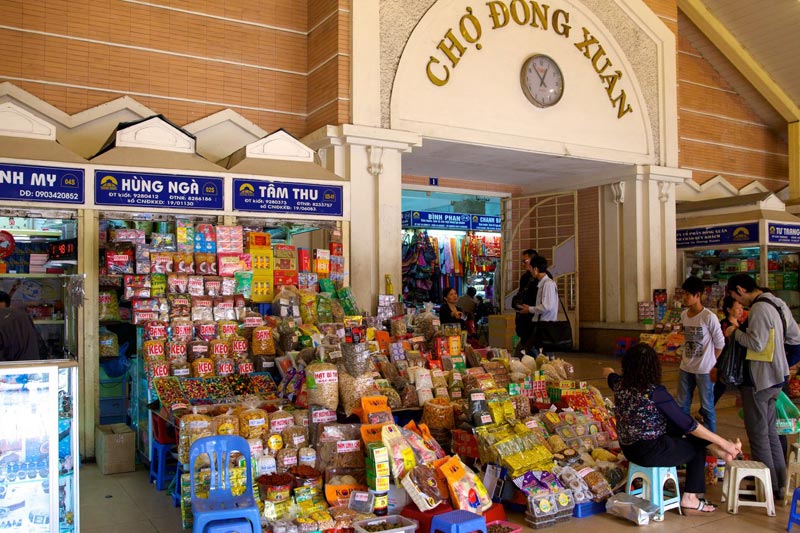 Enjoy your evening at a jazz club
Want to get away from it all? Some jazz might soothe your stress and depression. Especially when you are into classical music, Hanoi's jazz clubs are the perfect place where you can watch the popular musicians in the city play their instruments with their passion. The interior is pale, creating a convivial ambiance to enjoy music. Drinks might be a bit dear but if take the quality of the venue and entertainment into consideration, it's more than worth it.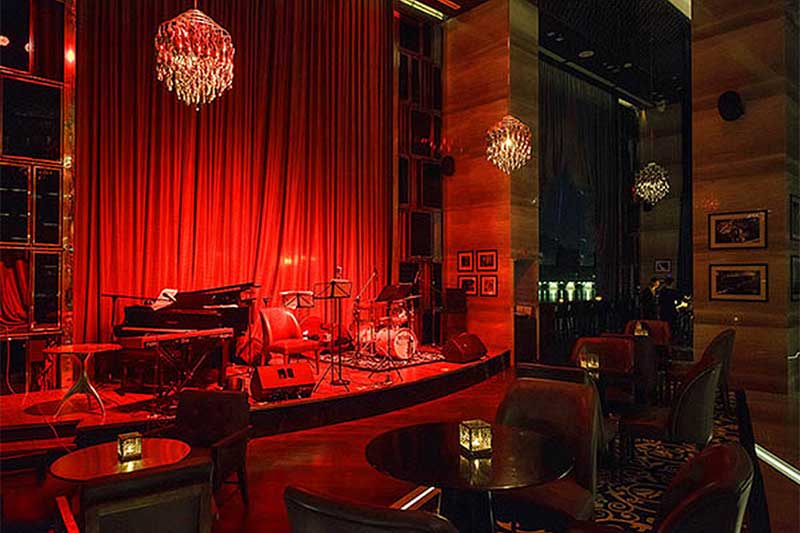 Dance the night away at bars and clubs
Bars and clubs seem to be ideal options for extroverts. Head over to a club to paint the town red and soak into hard music. You also can throw some fancy parties and themed nights. The DJ booth is set within an old Soviet truck, and the walls are adorned with colorful lights. The music ranges from hip-hop to deep house and lounge. The cocktails are reasonable ranging from VND$75,000 (USD$3.50) for local drinks and imported beer are sold for around VND$120,000 (USD$6.00). What garners the crowd's attention is the affluent end of the spectrum. Dress up and you can let your hair down all night long.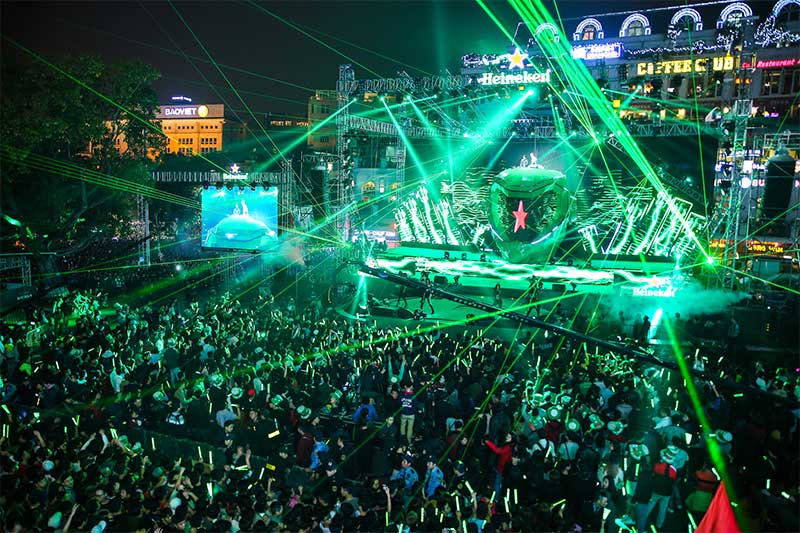 See tours:
Absolute Vietnam Holidays 15 days
Fantastic Vietnam - Myanmar Holiday 20 days
Indochina Connection Thailand - Vietnam - Cambodia - Laos 18 days