Vietnam is a wonderful destination for foreign travelers because of the unique local culture, beautiful nature or epic history, and not to mention the inexpensive travel service for a tight budget. Savvy travelers know that a Vietnam trip does not need to be expensive as long as planning it wisely, knowing where and how to find bargains or shopping for true value. A budget Vietnam Tour that still includes all beautiful attractions across the country is truly a memorable one. There are plenty of ways to save money on a Vietnam Holidays. If you planning to travel in Vietnam on a budget, here are the 8 ways to do so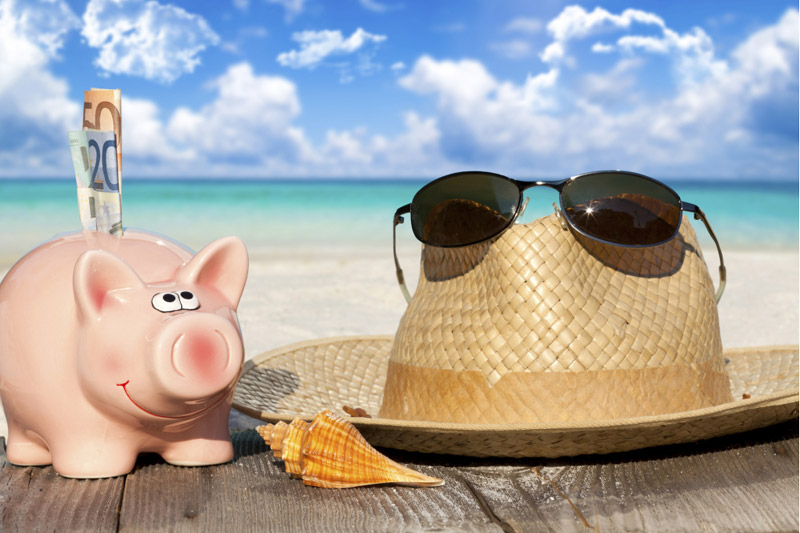 1. Look for fellow travelers
It can be a good thing to find other travelers to share the various costs with, which will make things much easier than traveling as a solo tourist. Based on the same service, many suppliers provide the per-person price which is quoted differently when traveling as a couple, or a group of friends. The more people sharing, the lower the per-person cost is. So, it is always a good idea to team up with fellow travelers heading to the same direction as it is easier to split up the cost for hotel rooms, transportation or mini tours.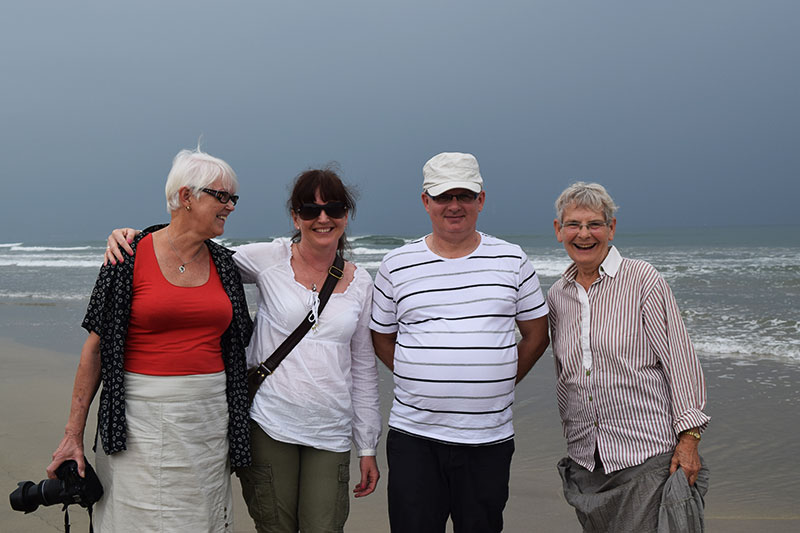 2. Travel in the low season
When planning a trip in Vietnam, the first decision to make is when to go. This will depends on the working schedule, but if it is possible, traveling Vietnam during the off-season can help to cut back on the total travel cost. Perhaps, a full Vietnam Customized Holidays in off-season can be just as much as traveling the country by yourself in peak season. Moreover, the travelers who want to avoid the peak season in their Vietnam Tour can have a great and worry-free experience with less tourist food traffic.
In Vietnam, the low season for tourism runs from May to September, as it is the summer time with high temperature and rainfalls. However, the start or end of the low season can be a pleasant time to travel to Vietnam. Read more: When is the best time to travel to Vietnam.
3. Air fares
The cost of air fares (international and domestic) can be a significant part of a travel budget. With the rapid growth of tourism in Vietnam, there are many airline companies now open the flying routes to Vietnam from different destinations in the world. Making a careful search with different airlines to see who is offering the best deal is a smart tactic for travelers to get a good saving. It is usually having the competitive price for flights from Wednesday to Friday and the weekend flights can be quite expensive because of high traveling demand. Another suggestion to save on air fares is using the same airport when booking the flights. It can be more cost-effective to use the same airport for flying in and out the country.
4. Choose the right transportation
For travelers who are not in a rush of getting from one destination to another, choosing the local public transport is the cheapest way compare to taxis or private car. The long distance bus service can be relatively cheap, though the experience is not the most comfortable. Overnight bus service can be a good idea, as you can save money for a night in hotel but still can have the whole day to explore the places.
While in the major cities, it is always easy to hire a bicycle, a motorbike or even travel on foot. That can be an excellent way to really immerse in the local life.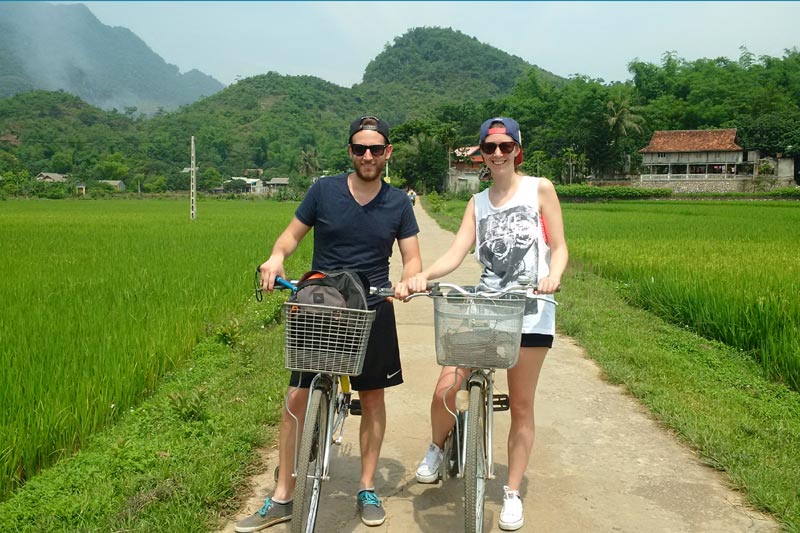 5. Accommodation
Budget hotels are plentiful in Vietnam. Similar to flight booking, when booking a hotel as early as possible in the non-peak time, chances of getting good deals are obvious. Choosing wisely the right place to stay according to your budget can help to save money not only on lodging but also on transportation. There are many good hostels in city center with affordable prices like those in Ta Hien or Ma May street in Hanoi and in Pham Ngu Lao or De Tham street in Ho Chi Minh City. One night in those hostels costs around $5-10. It is recommended to read the reviews from the third party reference before make a booking. When travelling to the countryside or mountainous areas, staying at homestay will also be a good idea of saving money and experiencing the local culture.
6. Eat local food
One of the key factors of making a great Vietnam trip is getting to sample the local lifestyle as well as the local food. For the most authentic experience of your Vietnam Customized Holiday, the cheap and delicious street food should be the top place to try the various kind of Vietnamese food. Eating on the street like locals will save you much money as most of street food dishes in Vietnam just cost a few dollars each. Remember to look for hygiene instruction before getting to eat at a street stall. Even when eating in local restaurants, the cost is only marginally more expensive.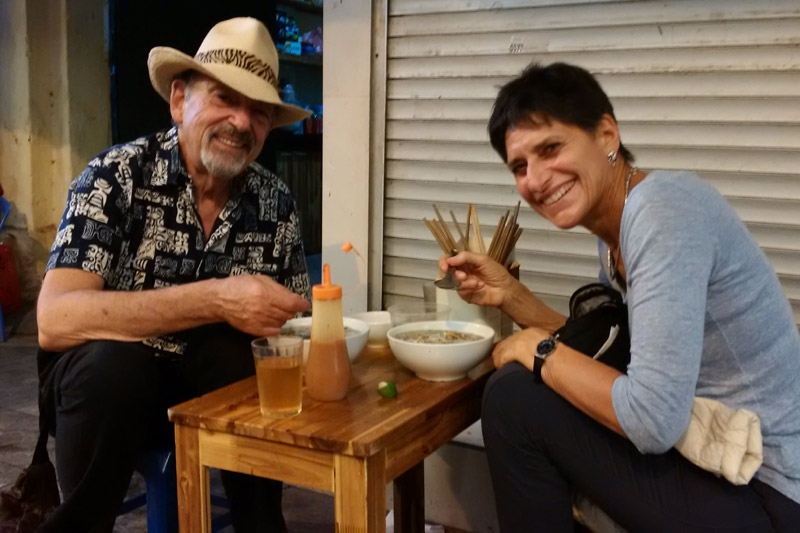 7. Book small tours
Vietnam is a country with much of it can be explored free without any guidance, but there are still parts of the country you may need a guided tour for better experience. Sometimes, small tours organized by the local Vietnam Travel Agents can be the easiest and cheapest way to get out and enjoy the stunning sights and highlights of a particular area which is less known by tourists. Having an English speaking tour guide possibly makes the whole trip much more informative and interesting. Shop around to see who is giving the most competitive offers. It is also important to ask for what should be included in price then compare with other travel agencies to find the best deal. Of course, you do not have to do the customized tour for the whole Vietnam trip, just in places that you may feel it is pretty hard to do it yourself.
8. Bargaining
Vietnam is famous for its handmade souvenirs and travelers normally can't resist the temptation to spend money on shopping while walking along the streets, especially in Hanoi Old Quarter or Hoi An Ancient Town. Remember that tourists are likely to be charged more than actual price, but do not take it serious or feel it intimidated as the sellers always expect the haggle. Therefore, bargaining is an essential skill that is necessary when traveling in Vietnam. In many cases, knowing some Vietnamese words can work well or simply know when is the right time to play the "walking away" from a sale. Bargaining is not only applied for shopping for souvenirs but also on other service such as transportation, food, drink or even a full Vietnam Customized Tour given by a travel agent.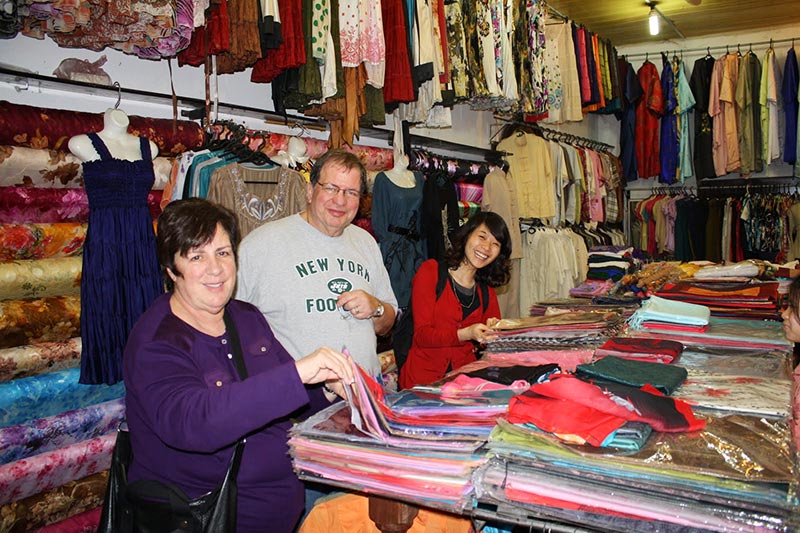 Related articles:
The 9 easy steps to plan your Vietnam trip
The 10 reasons why you should travel to Vietnam