Vietnam is becoming more popular worldwide as one of the best destinations to explore in South East Asia. Traveling to Vietnam as individual, couple, family or with friend are all fine as the country can offer many spectacular sights and numerous things to do and see that match any kind of expectation. A good preparation is a key to have a safe, pleasant and unforgettable trip to this amazing country though it will take lots of your time. You may need to prepare for your Vietnam Tour by considering of the best time to go, how long should you go or whether to go with an organized trip or do it by yourself? If you have come this stage of preparing, simply read our 9 easy steps below for planning your Vietnam trip, and of course it will be your dream vacation: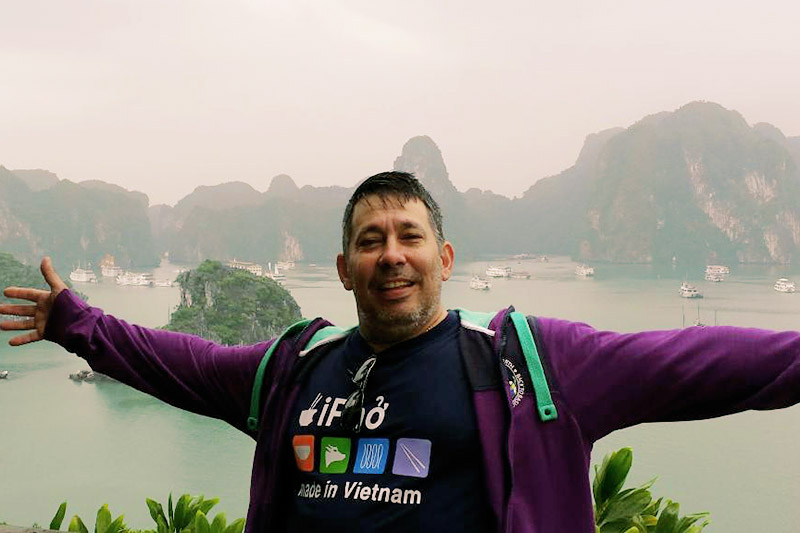 1. Decision of when to travel
Firstly, you may need to look at your personal schedule and find the most reasonable time that you can make your Vietnam Holidays, then check-out the best time to travel to Vietnam in order to match them perfectly and make sure you will have a wonderful time.
Vietnam weather varies significantly from North to South because of its long shape. However it can be divided into the regions: The North, the Centre and the South.
The best time to visit North Vietnam is from October to April when it is in the dry season. The weather can be quite pleasant with less rain, though it can be severely cold sometimes if you want to see the far north mountain like Sapa or Ha Giang. The rainy season starts from May to September with high temperature and humidity but can be a good condition for the far north mountain where the beautiful rice terraces locate.
The Centre of Vietnam has the best weather from January to August, pretty dry and cool for a Vietnam Customized Holidays.
The South is hot all year round with a distinctive dry and wet seasons, and the best time for your visit is from November to April, during the dry season.
2. Find the best places to visit
Simply, the more places you want to visit, the longer time you need to spend in Vietnam. So, you can look carefully for information of all famous destinations in Vietnam and make your own preferred list.
If you do not have much time, a short trip through all the highlights of Vietnam is recommended with Hanoi, Halong Bay, Hue Imperial City, Hoi An Ancient Town, Ho Chi Minh City and Mekong Delta.
North East or North West mountainous areas can be a good places to go if you have longer time and seek for adventurous experience. These remote places provide you a great opportunity to discover the unique culture of ethnic minority groups, the colorful markets and breathtaking scenery.
How about the beaches in Vietnam? Surely with 3000 kilometers of coastal line, Vietnam owns the most beautiful beaches and a relaxing time at Nha Trang, Phu Quoc or Mui Ne should be awarded in the end of your Vietnam Customized Tour.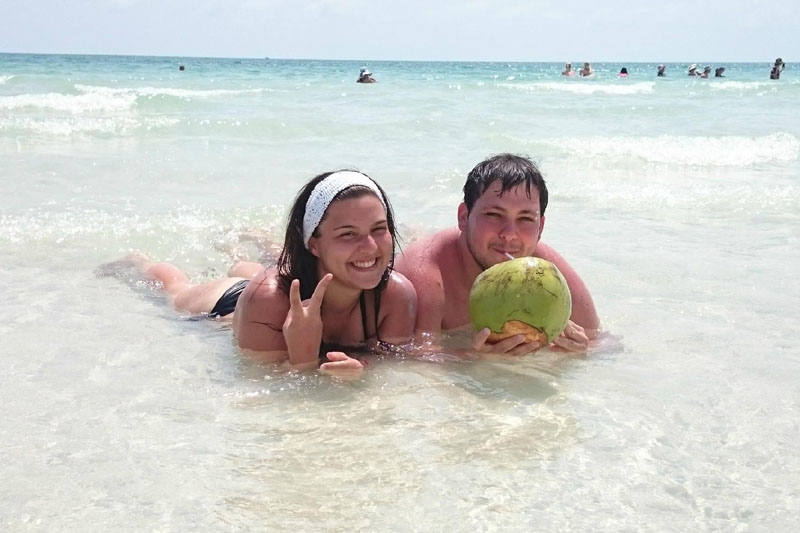 3. Check out the top things to do
Besides historical attractions and natural landscapes, Vietnam tourism also offers many other interesting things to do that surely make your trip unforgettable.
Street food is a trade mark of Vietnam and a tour in Hanoi Old Quarter with a local food expert is really recommended. You will have a chance to taste the authentic Vietnamese food like a local and visit the traditional wet markets to see their daily life. A cyclo ride or a traditional Water Puppet Show are things you should try in Hanoi as well. During the weekend, join Hanoians at their walking streets around Hoan Kiem Lake to feel the real pulse of Hanoi.
In the centre, try the Eco-Tours of Hoi An where you will learn to become a real Vietnamese farmer with activities such as: ploughing with water buffalo, riding basket boat, planting vegetable and cooking Vietnamese dishes.
In Ho Chi Minh City, you can have great fun with the vintage Vespa Tour when riding around the crowded streets to catch the hustle and bustle of this vibrant city. A tour to the labyrinth of small alleys in Saigon is another good insight of local life which is contrast to what you have known about Saigon as a modern city.
If you are looking for hidden places far away from bustling cities for a something different, homestay in the countryside is exact thing you need. It is the first-hand experience when you join the local families in their daily activities.
Read more about the Top things to do and see in Vietnam.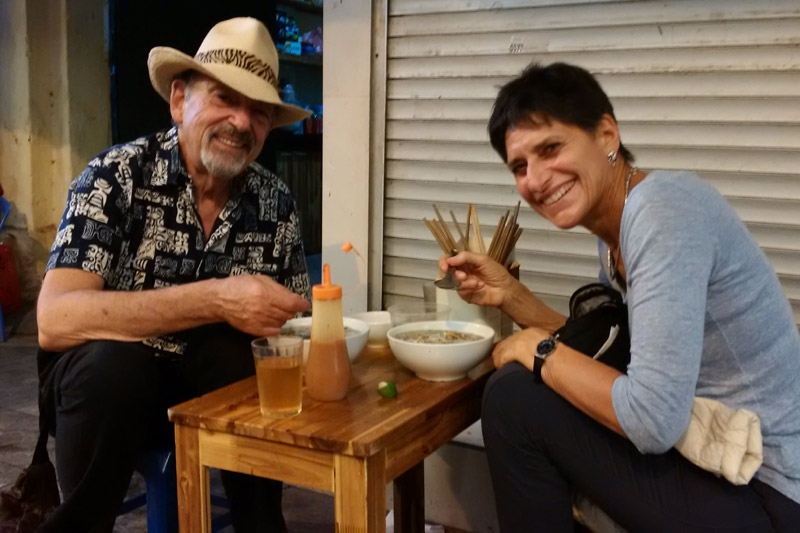 4. Plan your trip duration
After deciding when to visit, places to go, top things to do in your favourite list then it is time you can make an itinerary of how many days you should need and the exact dates you will be spending in Vietnam.
5. Choose your airline to fly with
Well, you have made the complete itinerary of your Vietnam Custom Tour, now you will find a good airline with the most reasonable fare to fly to Vietnam. Hanoi and Ho Chi Minh City have the biggest international airport and there are many airlines operating direct or transit routes to Vietnam. You should spend some time to look for the best deals of air fare to Vietnam, website like skyscanner.net will help you get a comparison of all airlines.
6. Obtaining Vietnam Visa
Once the itinerary is fixed and air tickets have been purchased, obtaining Vietnam visa is the next thing to do. Applying for a tourist visa at the Vietnamese embassy or consulate in your country is simple and quick. If not, you can apply for the E-visa over the internet or get a Visa on Arrival approved letter from any tour operator in Vietnam. That just takes a couple of days to complete and you are ready to go.
7. Book your hotels
Yes, the next step is to book your hotels in advance. Vietnam can offer a big range of different accommodations from hostel to luxurious hotel. Basically, a 3-star hotel may cost $40-70 per room per night, 4-star hotel around $80-110 per room per night, 5-star hotel around $120-200 per room per night. Of course, beach front resorts or luxurious hotel brand may cost higher. Most of hotels in Vietnam locate in city center, fully equipped and offer buffet breakfast for in-house guest.
8. Book your domestic flights or trains
Well, the best way to travel from one region to another is by plane. There are three airline companies in Vietnam operate domestic flights: Vietnam Airlines, Vietjet and Jet Star. Among them, Vietnam Airlines is the biggest and have more flights per day with low rate of cancelation and delay while the other two companies are considered as budget airlines.
If you have more time to do your Vietnam Private Tour, train can be a good choice to travel along Vietnam. Booking train ticket online now is possible and really easy to deal with.
9. Have a note of key tips
Now, it is almost done with the preparation of your Vietnam Tour. Pack your luggage and go! Before that, make a note of key tips in hand before is the final thing you should do before traveling to Vietnam.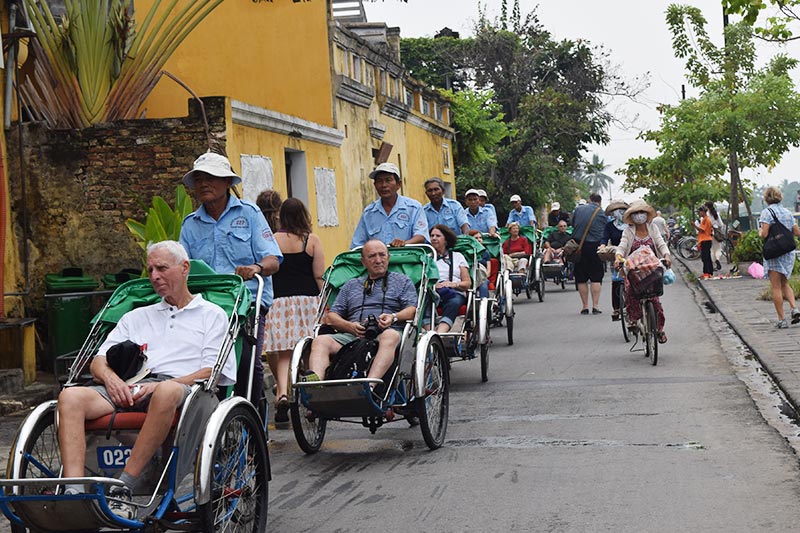 - Currency and Payment method: Vietnam currency is Vietnam Dong (VND) but USD is widely accepted in most tourist areas. Should have Vietnam Dong to use in remote area or small cities. Credit cards are now more common and accepted in most places, surcharge of 2-4% depend on different bank. ATMs are available but can only withdraw VND.
- Dressings: When visiting temples and pagodas, make sure to pack a shawl or extra shirt to cover your shoulders. Remember that you are visiting a piece of history so show it some respect and cover up those shoulders. If you are unsure before entering an attraction, just follow what the locals do.
- Crossing the street: Traffic in Vietnam is hairy. It's a tangled and endlessly-streamed mess of motorbikes, an occasional man-drawn cart, some cars and trucks and more motorbikes. Crossing the street in Vietnam is scary and a bit dangerous but fun nonetheless. It will take some time before you feel comfortable with it. Remember that motorbikes are trying to anticipate your movements to avoid hitting you, so keep a steady pace. It's also advisable to hold out your arm to let the motorcyclists know that you are actually crossing the street.
- Watch your belongings: Violent crime is rare, but like any large city, both have their fair share of pickpockets, be very aware in Hanoi's Old Quarter and Saigon's Pham Ngu Lao. Keep your phone and wallet out of sight, use your bag or camera strap. A loose strap is like a moth to a flame for motorbike thieves. So make sure to put your bag or camera across your chest over your shoulder to make it a less obvious target. There is no need to be overly cautious, simply be aware of your belongings and surroundings.
- Food and Drink: Always eat from stalls where the food is prepared on the spot and cooked hot. Never eat raw, uncooked meats or cut/peeled fruits. Avoid salads, as you don't know if it's been washed with tap water. Pho is a good dish to try at a stall, if it's made hot. Always go to stalls that you see many Vietnamese at. Observe how they clean their utensils. For tips on water, remember to drink bottled water only, stay away from tap water even though you are staying in a 5 star hotel.
- Getting Around: Taxi is recommended when moving around the city and you should choose reliable companies like Taxi Group or Mai Linh for safe and comforts. Uber is now available in big cities such as Hanoi, Ho Chi Minh City or Danang. Cyclo is a suggestion for getting around Hanoi Old Quarter, Hoi An Ancient Town and Hue City.
- Popular languages: English and French are the most popular foreign languages in Vietnam and the local people are friendly to ask for help or having funny chats with them.
Finally, these 9 steps above are easy to complete but certainly take your time. If you're in shortage of time, leave the preparation for a local travel agent who can help you planning the perfect Vietnam Custom Tour in the shortest and easiest way. Moreover, the tour price can be very competitive compare to a worldwide travel brand or even similar to the money that you may spend to do it on your own. Nadova Tours as one of the leading tour agents can offer you many different Vietnam Holidays which are reasonable and memorable. We will take care of every details from the very first steps of your preparation until the trip is completed, all you need to do is enjoy your dream vacation.
Read more: The 10 reasons why you should travel to Vietnam
When is the best time to travel to Vietnam?