"A day of traveling, is a basket full of knowledge" – this Vietnamese idiom can't be any truer as travel broadens your mind, no matter what ages you are. If it is time for you to travel to a far off place which surely provides many opportunities to learn something new, especially with your family, think Vietnam. Taking kids along in a vacation can be a tough mission for any parents but a Vietnam Family Tour may have everything necessary for a family: fun first, then safe, healthy and last but not least educational. When your children are at young age, you may want shorten your traveling time each day or limit the number of historic sites to visit. Against, if you have active teenage children who are keen on exploring and learning, Vietnam has the most enjoyable hiking areas or the wonderful coastal lines for them. Even if you can be restricted by the school schedule when thinking about the best time to travel to Vietnam, don't you worry as there is not a single time of the year that your family will not enjoy Vietnam.
All you need to do for your Vietnam Family Holidays is making a good research of the country before you go, looking for information to plan a trip that matches anyone in your family. Or you can go seeking advice and suggestion from a family-friendly travel agency like Nadova Tours whose experience in operating Vietnam Family Tours has been proven for an itinerary based on your travel budget and the main interest of your family.
Below are some suggestions of suitable things for family you may think to include in your Vietnam trip: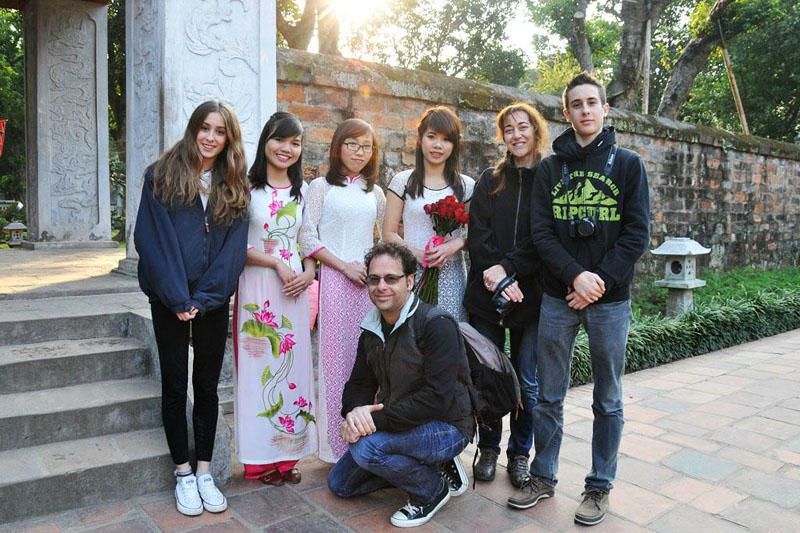 Kayaking in Halong Bay
Halong Bay was recognized as the World Heritage by UNESCO twice and it is the most famous destination to visit in Vietnam. Imagine thousands of limestone rocks rising from emerald water of The Gulf of Tonkin and you will have a vision of a breathtaking beauty. You and your family can decide to stay either 1 night or 2 nights on a traditional but very comfortable junk and enjoy the spectacular Halong Bay. A great experience here is heading out in a kayak to discover the bay by yourself, stop on quiet beaches and swim in the emerald water.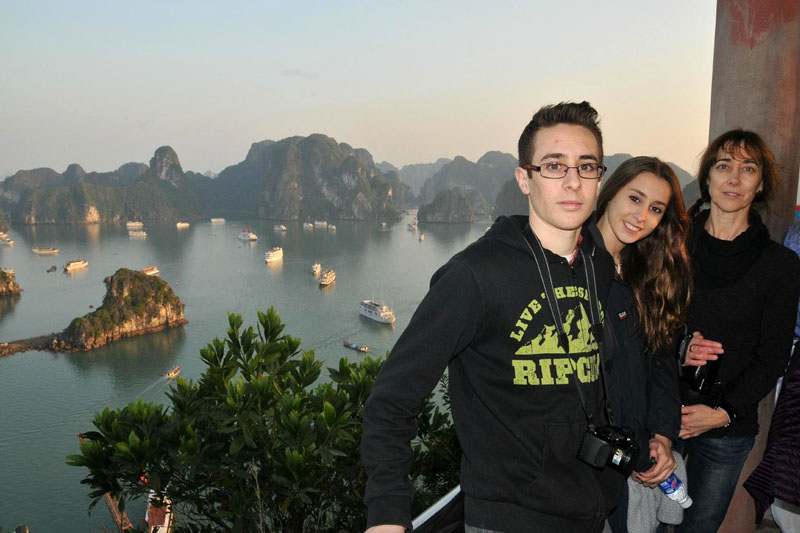 Crawling through the Cu Chi Tunnels
The Cu Chi Tunnels is around 200 kilometers of tunnels, some of which the Viet Minh dug by hand and inhabited while fighting against the French. During the American War, Viet Cong fighters extended the tunnel system, which they used as shelter from the American assault and also a transfer system for moving without being detected. At its peak, prior to the crucial Tet Offensive, the tunnel complex was home to nearly 10,000 troops. To this day, Cu Chi Tunnels remain one of the most powerful examples of how the war was fought and regularly introduced as a must-see in all Vietnam Customized Tours. There are two areas open to the public, including sections of the tunnels that tourists can enter. These have been enlarged so that international guests can crawl through the narrow tunnels. Another area is more open and shows the underground layouts for the hospital, emergency aid stations, birthing room, the kitchens, meeting rooms and sleeping quarters. A discovery of Cu Chi Tunnels can be such a good education for children about the sufferings of local life during the war time.
Take a cyclo ride in the labyrinth of small streets in Hanoi Old Quarter
A cyclo is a three-wheel bicycle rickshaw which you sit on a comfortable seat on the front of a bike and are pedaled by a driver. The seat is big enough for 1 adult and 1 small kid or 2 children. A ride through the noisy, narrow and colorful streets of Hanoi is fabulous. You can enjoy the bustle of the city, feel the flow of densely traffic and watch the daily local life with no worry of being hit because the cyclo driver will skilfully navigates his cylco through the crowd. This is definitely an experience that everyone in your family can enjoy.
Cooking courses
Vietnamese cuisine is so well-known and attending a cooking course in your Vietnam Family Tour can be a really fun thing to do with your children. The cooking starts at the traditional wet market where you will be explained about the ingredients and spices of each dish, buy the fresh stuff and return to prepare the meal. Then, the most interesting part is when sitting down and eating your own masterpiece you have cooked. The lesson is inevitable for you and your kids.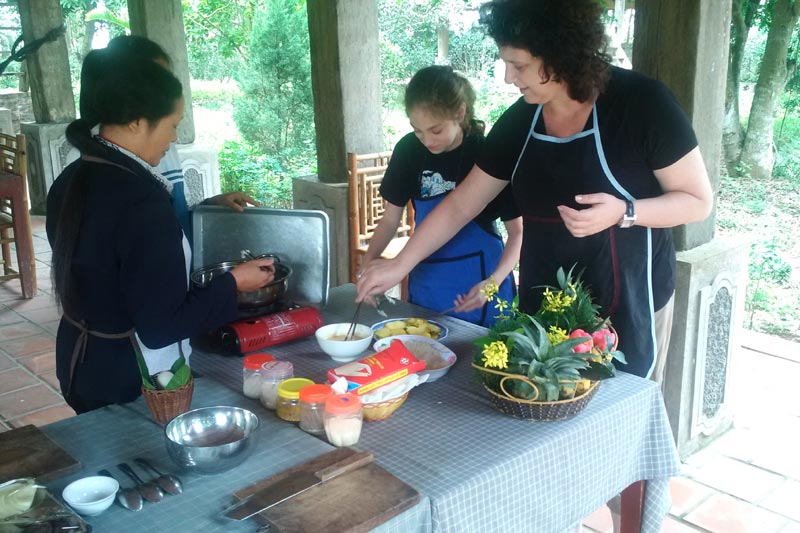 Homestay
A night at homestay in a traditional village in the North or in Mekong Delta can be a different experience for children that somehow they will remember forever. Friendly host family, who cook your dinner over open fire and share the food with you. Bed is mattress on the floor and under a mosquito net. Homestay is always top of experience for family with kids on any Vietnam Tours.
Learn to be farmer of fisher in Hoi An
Hoi An attracts tourist by its magnificent old structures, old tile-roofed shop houses, shady pagodas and colorful communal halls as well as fantastic food. Far beyond these charms, Hoi An offers great activities for family with the lower pace of life in its beautiful surrounding countryside. Cycling through the villages with stunning view, meet the local farmers and fishers, join them in paddling the basket boat into the thick groves of water bamboo, catching fish by net or ploughing a paddy field with the water buffalo.
Riding bike on narrow roads of Mekong Delta.
Mekong is a huge river with thousands of endless channels that create many small islands leading tourist to orchards, past villages and stunning scenery. These places are best discovered by small sampan and bike as you can do it full day tour or an overnight package. This place is totally a different world that the children have ever seen before and they will love all the hours spending in the unique Mekong Delta.
Beach Break, Snorkeling and Diving
Vietnam has thousands kilometers of coastline numerous beautiful beaches suitable for a family vacation. Nha Trang, Cu Lao Cham, Mui Ne or Phu Quoc Island can offer your family a great relaxing time as well as many activities for family to have fun together such as diving, snorkeling of sand skiing.
Summary
All of those top things for family can be customized well into any Vietnam Family Tours. A trip to Vietnam with family will be such amazing memory that no one could ever forget about it. With the help from a family – friendly local travel agent, you can relax and make your dream family trip come true.
Read more: Things to do and see in Vietnam.