The fall in Hanoi has gone into thousands of songs and poetics, becoming one of the distinctive features of this capital city. It is a time when people soak in the scent of milk flowers lingering in the air, the chilliness of monsoon ruffling your hair and the sweet taste of green rice creeping in every corner. All these things are combined harmoniously to create wonderful autumn in Hanoi. In this article, why don't we join a special journey and take a look at these early fall days in the capital of S-shaped country?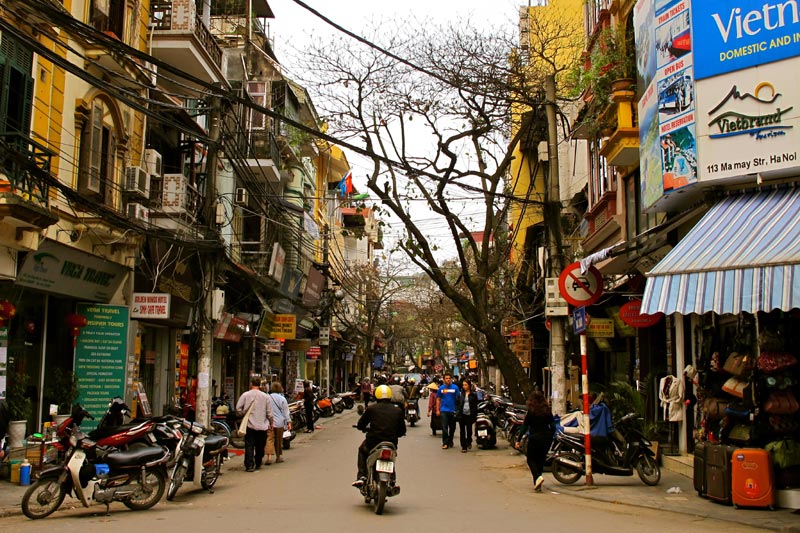 The weather
As a tropical country and located near the equator, Vietnam has four seasons with a cold winter and hot summer. However, the further to the north it is the colder it gets, so only the North- residents can feel the cold when the monsoon is coming. After a long sizzling summer, locals are excited to welcome a mild fall. In October every year, monsoon comes along with cool airflow and sunlight has its moderate heat but not flamboyant. The leaves of huge trees turn reddish-brown gradually, which makes the city more romantic and attractive.
You can enjoy thoroughly a Vietnam private tour by cycling slowly around Hoan Kiem Lake or West Lake and admire stunning sceneries. It is no doubt that you would blend into daily life rhythm of residents in the warmth of sunlight. The moderate weather also help you ease your mind as well as eagerly explore a host of cuisines in your Vietnam vacation.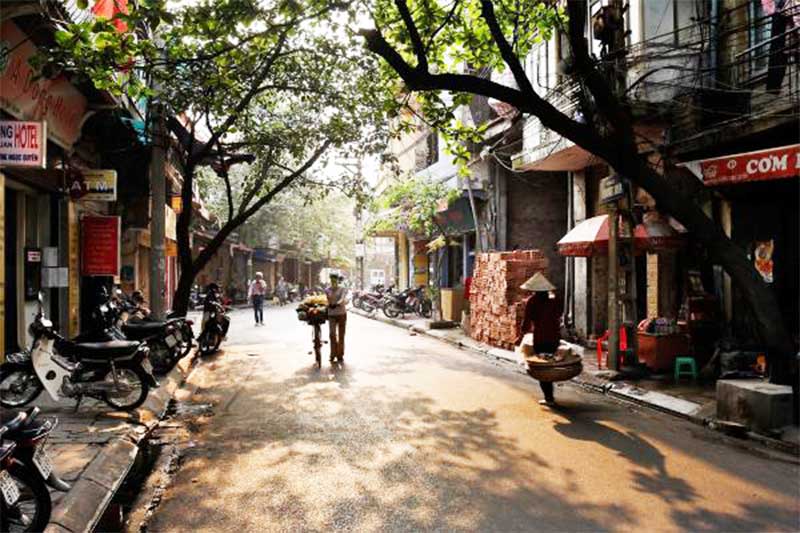 Read more: Top 4 guidelines you may not know about Hanoi Old Quarter
Flora and fauna
The typical flower species in Hanoi must be Hoa Sua (Milk Flower) and autumn is the rare time in a year when Hoa Sua comes into bloom. At this time, Hanoi is wrapped by the enchanting fragrance which you may easily meet on streets like Thanh Nien (West Lake promenade), Phan Dinh Phung or Quan Thanh. Besides, autumn is an idyllic season for all kinds of daisy. White daisies and yellow daisies are burdened on many vendors' bicycles and sold on pavements. The image of middle-agedd women ride bikes with bouquets behind on windy fall days adorns the capital city during this season. In fact, many award-winning photos capture these scenes.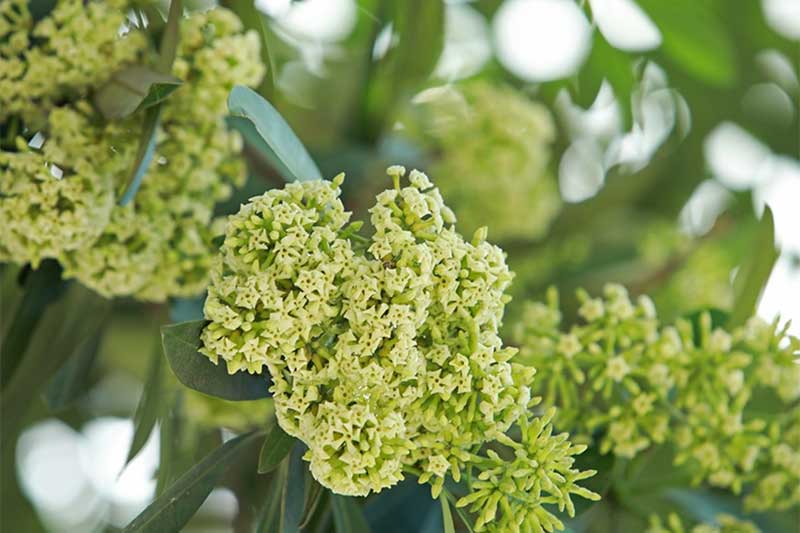 Read more: Best 8 non-touristy things to do in Hanoi
The fruits
In the autumn, most of the edible fruits are ripe, succulent and can be sugared or salted (depends on personal taste). In particular, young dracontonmelon is the common fruit that reminds people of the autumn in Hanoi. This sort of fruit could be mixed with sugar to make a beverage quenching your thirst. If you want to eat like snacks, just stopping by a stall and buy some green dracontonmelons added a pinch of salt and chilli The sour taste blends into sweetness and spicy will make you absolutely impressed.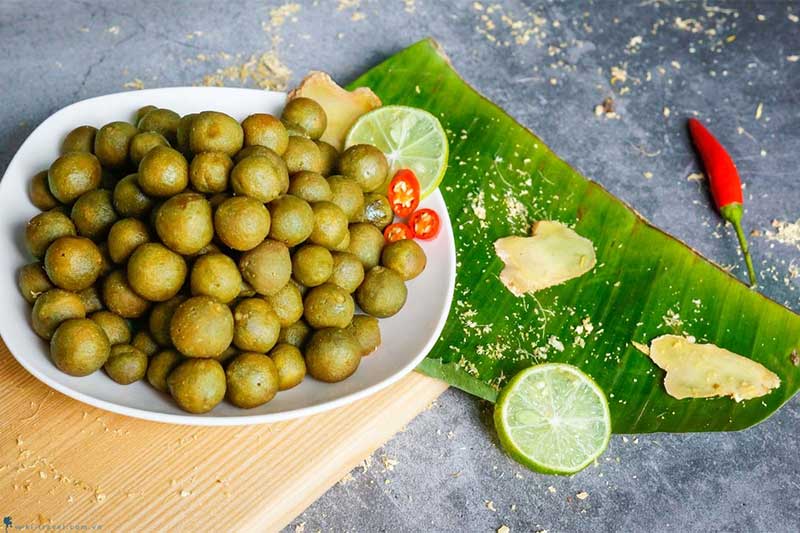 The time after the Mid- Autumn Festival (from September to October) is also the days of ripe persimmons when their skin turns to orange. This fruit is incredibly crisp and mellow, so you can bite little by little.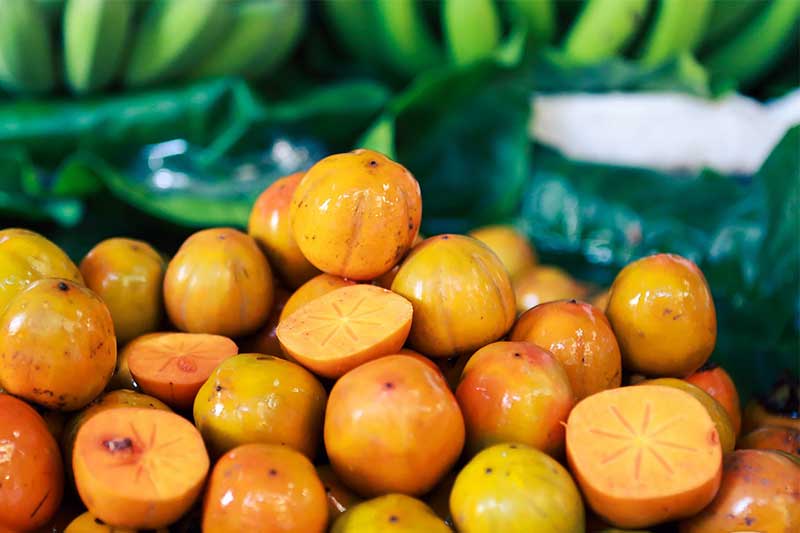 Another fruit grown in autumns and found close to temples is Thi. This fruit resembles in shape and colour with the persimmon. However, Thi is a non-edible fruit due to its taste is pretty harsh and bitter. People tend to buy Thi to put in their altar (as one of five fruits in fruit tray) or use as a natural deodorant because of its pleasant smell.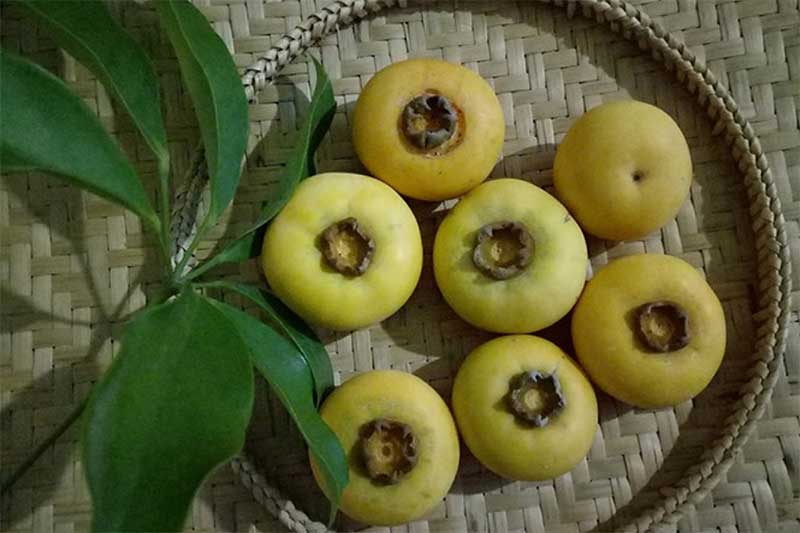 The dishes
Hanoi offers tourists plenty of unique fruits but also many exclusive cuisines which only appear in autumns. The first thing is beaten green rice or Com- the local delicacy imprinted on every Hanoians whenever they go overseas. Com is young rice kernel roasted over low heat and pounded into flakes. After that, Com is carefully packed in a large lotus leaf to enhance its flavour. This specialty can be savoured in different ways. You can use Com as an ingredient in a dessert called Che Com (Com sweet soup) with boiling sugar and some coconut milk. Having Com with ripe bananas is also a popular combination that becomes a must-try dish for all newcomers having Vietnam customized tour. Besides, you can find other products stemming from Com like Banh Com (Com Cake) or Kem Com (Com Ice Cream). One word for note, Com has to be taken really slow, until it melts in your mouth.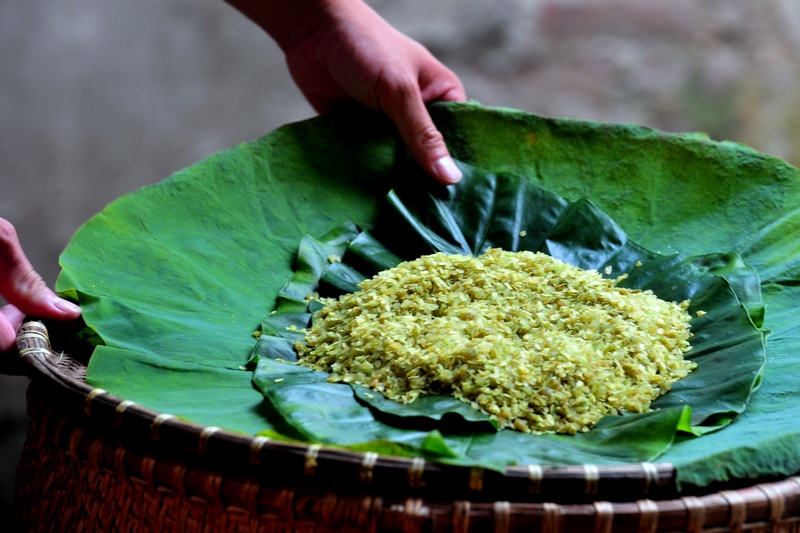 Other sweet soup you should try when having Vietnam family tour- Che Sen (Lotus Seed Sweet Soup). The lotus seeds are selected carefully, cooked in low heat with sugar and then turned into a luscious and elegant dessert. This soup is unbelievable exquisite with a sweet taste and heavenly smell which contains lotus flavour lingering in your tongue.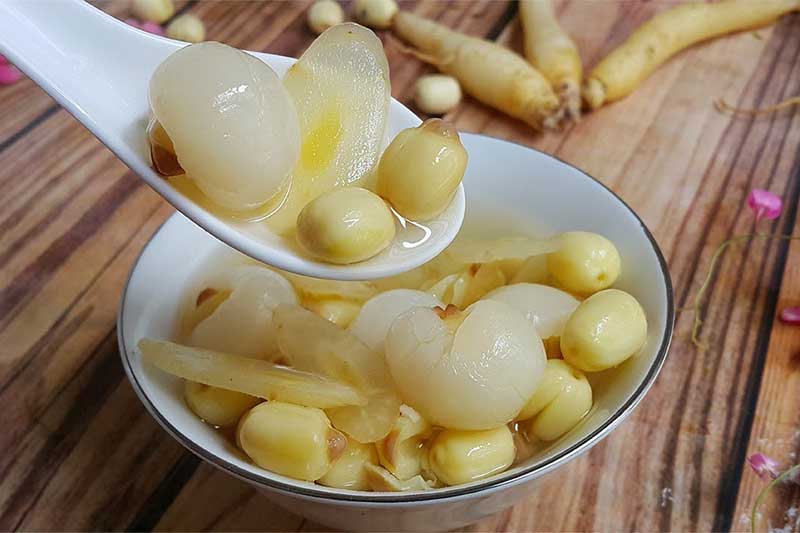 Read more: Top street drinks in Hanoi
It is a huge mistake if we do not mention an outstanding cuisine in Hanoi – Ragworms. Sounds quite weird? Don't worry because ragworms are not usually eaten directly. This dish is the mixture between ground ragworm and meat or eggs. After fried in boiled oil, ragworm balls have the crunchy and fragrant layer with a hot, rich taste inside. Fried ragworm considered as remarkable gourmets in autumn because ragworms can only be harvested during high tides, so they are very rare and expensive (VND 500,000 or $23 for a kilo). Besides, Hanoi is not the only place where serves ragworms but you only find the most delicious ragworms in Hanoi. The best places are on Hang Chieu Street in the Old Quarter or on Lo Duc Street.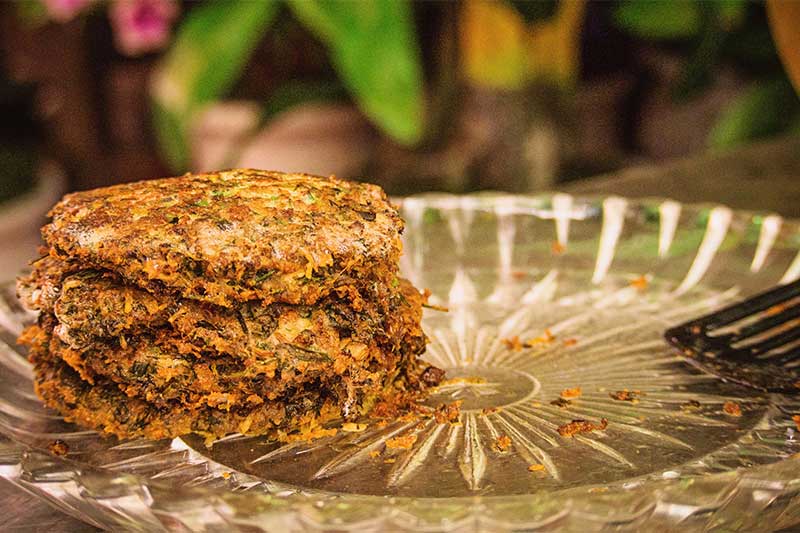 See tours:
Indochina Connection Thailand - Vietnam - Cambodia - Laos 18 days