Have you heard about the unique souvenirs in Bangkok? This fall, if you decide to have a Thailand private tour, make sure to bring bigger suitcases and more money because you cannot resist the seduction of these exclusive, remarkable souvenirs with reasonable prices in this capital city.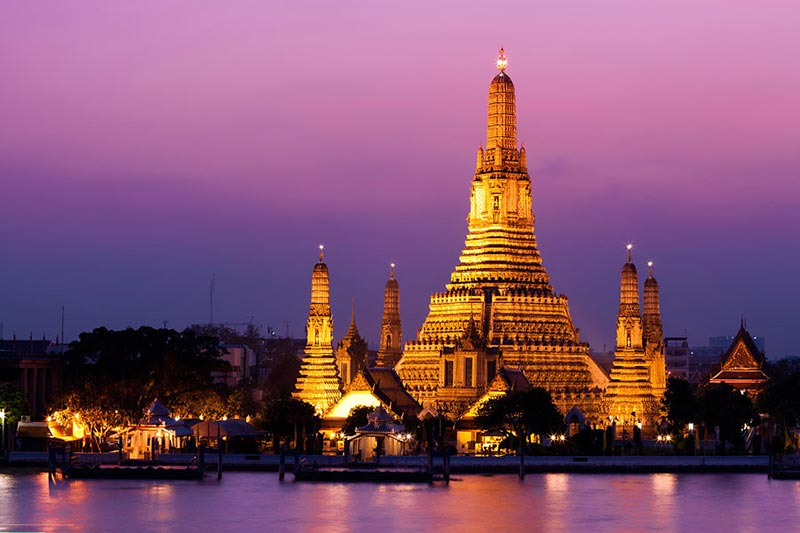 Thai Silk
When you come to Thailand, the first thing you cannot avoid to meet is synthetic silk. Silk is covered every corner in this country, especially in Bangkok. You can easily find this glittering, soft silk at almost any market or mall about $6 for each cloth. However, due to a wide range of this special merchandizes, some vendor may try to cheat on you, so remember to note some best silk shops like Queen Thai Silk or Exotic Thai.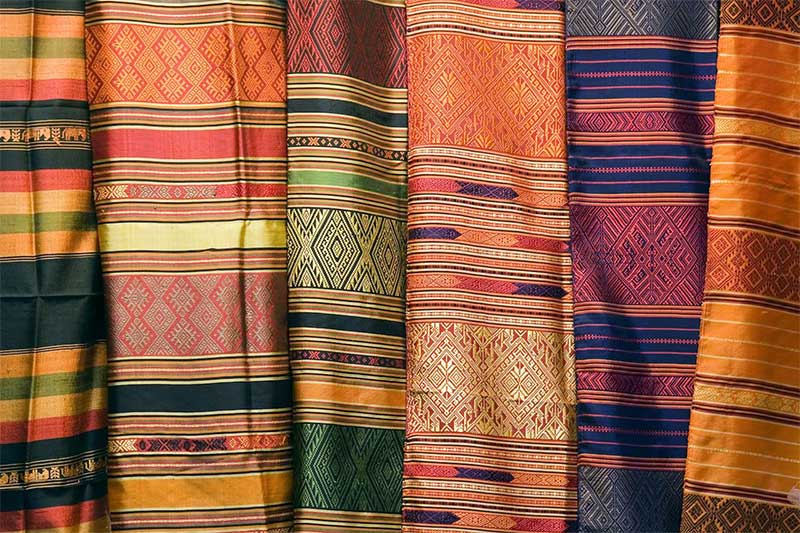 Read more: Travel to Thailand - Things you should know
Thai Handmade Bags
Bangkok is scattered by numerous silk, therefore it's no doubt that you can meet many fabric products like clothes or homemade bags. From backpacks to tote bags, you will have many choices to pick up suitable items. However, there are many stalls here and each shop will provide different models. Shopping advice for you is that do not rush to buy right in the first store, bear in mind that not all of them are authentic, so take a walk around the market, consult the price and material before making decisions.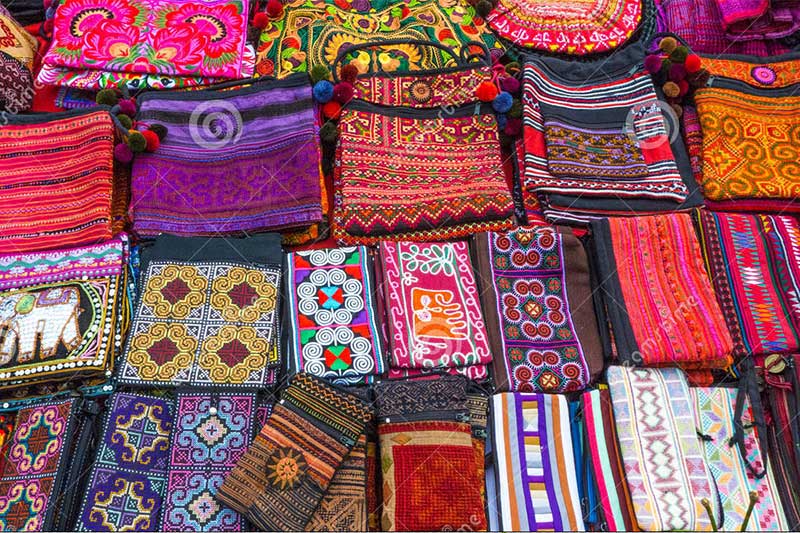 Home Decoration
Thailand residents tend to focus on home ornaments and try their best to lighten their houses. When joining a Thailand customized tour, you can learn how to decorate houses from locals or buy some household items to make your house more charming. Bangkok is home to a lot of rustic decorations like old-school metallic fans or antique chandeliers. These vintage pieces may look great in your house and create it uniquely. Besides, you can buy such affordable products as small gifts for your family and friends.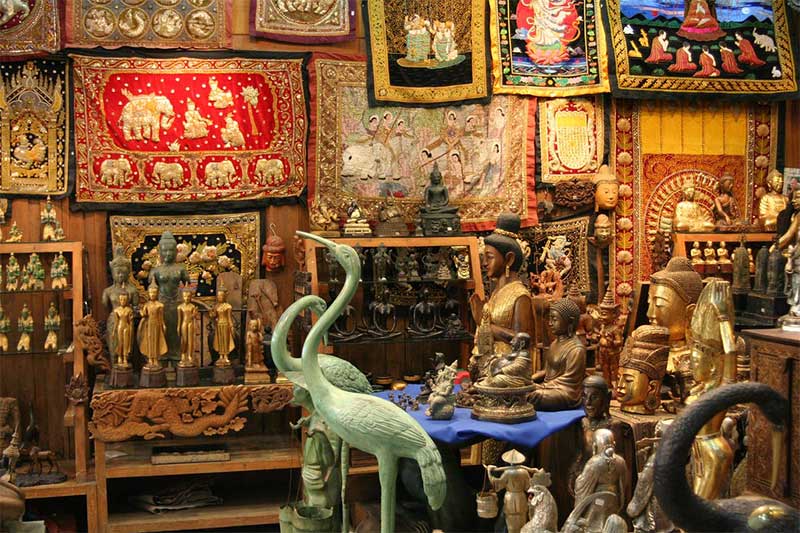 Read more: Top unusual things you can do in Bangkok
Traditional Clothing
As the capital city of Thailand, Bangkok offers tourists many kinds of traditional garments. In facts, classical Thai clothes are designed differently among regions. Nevertheless, there is a feature staying the same: colorful stripes. Various shades of colors are combined harmoniously from skirts to tops with patterns. In case you want to save your memories in your Thailand vacation, you can purchase an entire outfit or separate items. It's all up to you.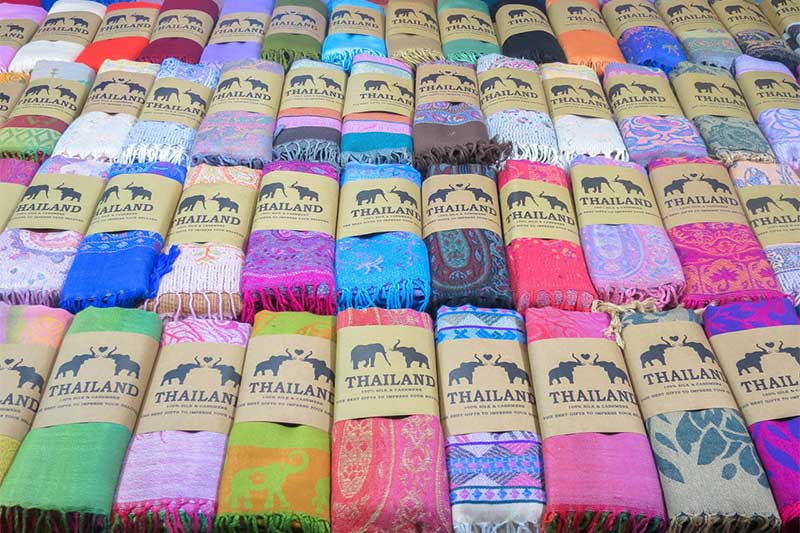 Thai Snacks
If you are a foodie and even spice-addicted, you must fall in love with an overwhelming number of aromatic specialities such as Pad Thai, Tom Yum Soup and so on. Just strolling around local markets or the walking streets, you can enjoy these hot dishes right there. You also can take all these seasonal additives to your home with reasonable prices. You are on a Thailand family tour with kids and hesitate to savor spicy dishes? Don't worry as you can try other delicious food and package as souvenirs.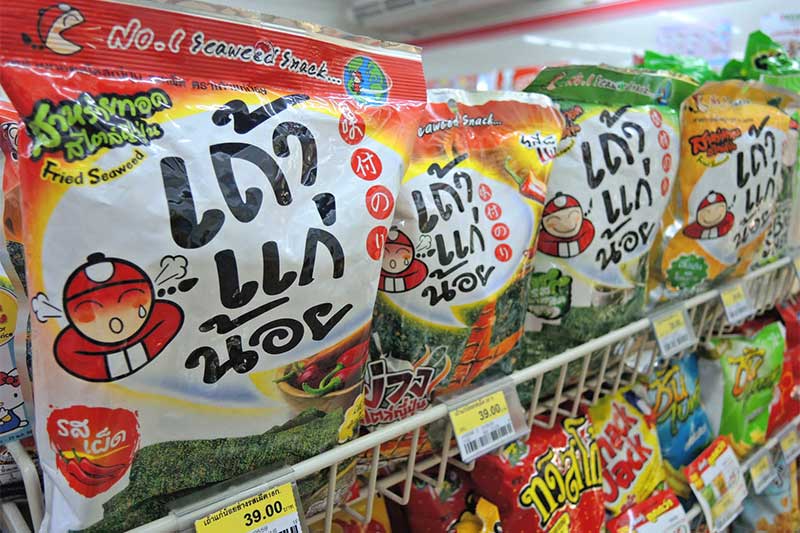 Read more: How much money do I need for travelling Thailand?
Soap and Cosmetic Products
You may not know that coconut oil is another popular thing in Bangkok. With this natural oil, Thailand can produce the best smelling soap and spa products around. Just trying a little and you just want to stick with fruit smell. Soaps are usually sold for about ฿40 (about $1) each.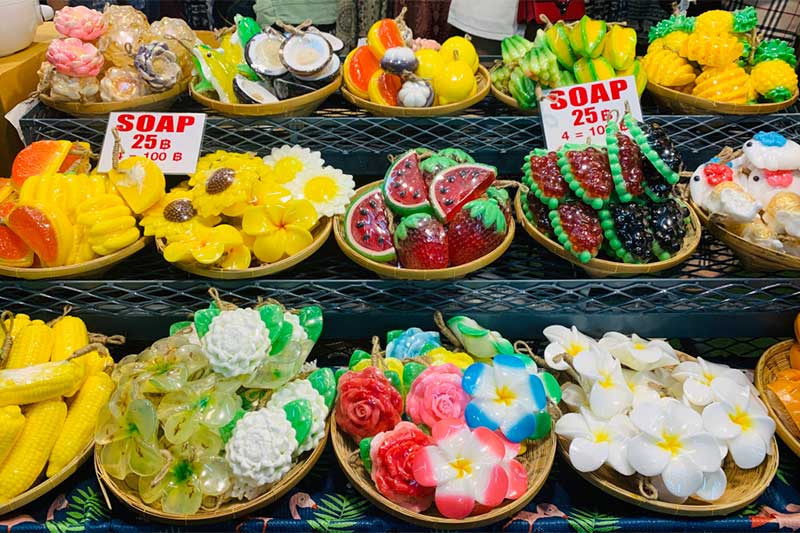 Jewellery
Accessories in Bangkok are not sorted of twinkle ones but more like traditional presents. Covered by plenty of elaborated diagrams, many pieces of jewelry like earrings or necklaces have moderate sizes to deliver. Besides, these small things may brighten your expedition and bring smiles to your friends.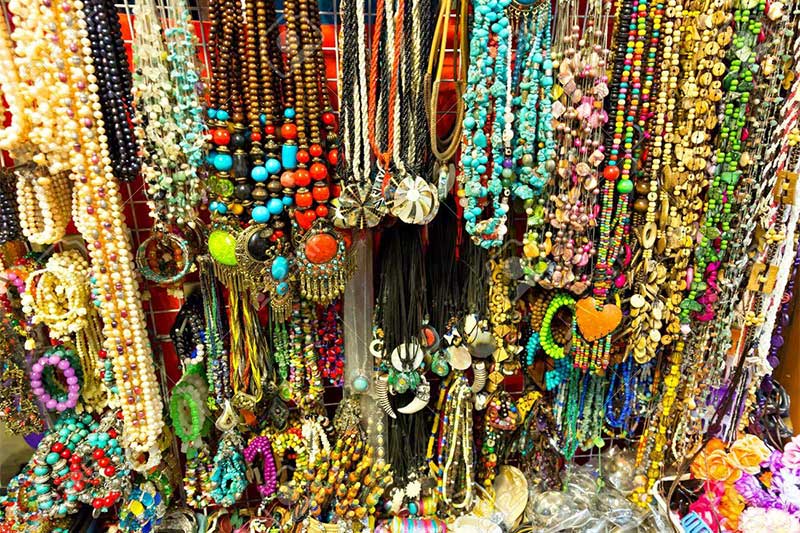 Phone Cases
The last one seems to be incredibly weird because who have to go to Thailand to take a phone case? The fact that a Thailand phone case has its price is cheaper by half compared to others'. Moreover, you can find a lot of models which are decorated in details with jewellery, colourful liquid moving throughout the back of a case or funny cartoons ready to greet you every time you answer a text. What a fascinating for a small item, right?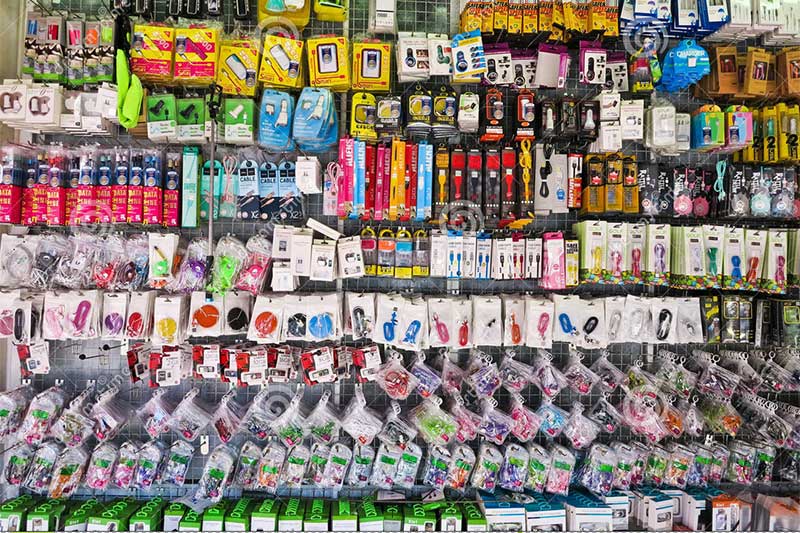 See tours:
Bangkok - Chiang Rai - Chiang Mai - Phuket 8 days
Memorable Thailand - Cambodia - Vietnam Tour 18 days
Luxury Vietnam - Laos - Thailand Holidays 22 days