Vietnam is a promising destination for any traveler or any travel style because of its natural beauty, safety, friendliness and amazing cuisine. However, to plan a perfect itinerary for your Vietnam Customized Tour which includes all highlights of the country can be quite difficult. After some research, you may feel a bit confused of the right amount of time should be spent in Vietnam. Why not take a look at our little tips of planning a 12-day Vietnam Private Tour, which is the most reasonable time to have a good feeling of Vietnam.
Vietnam can be divided into three regions: the North, the Centre and the South. Spending 4 days for each region will take you through the most interesting places across the country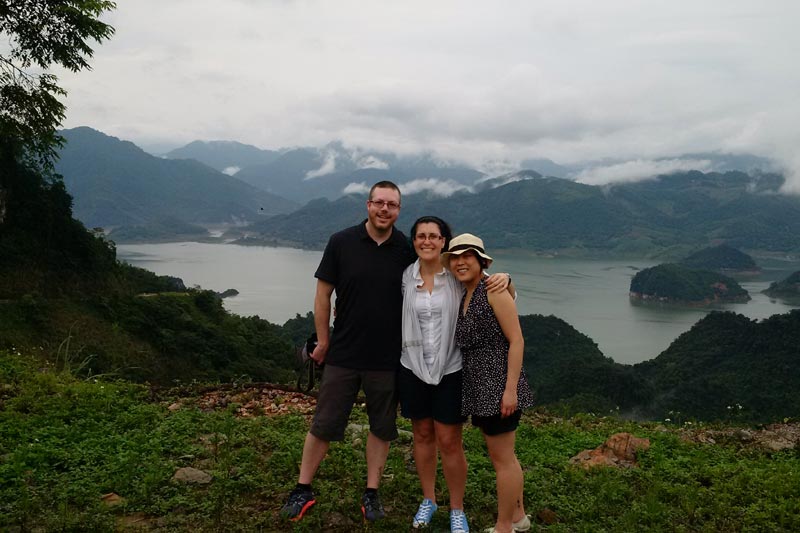 Hanoi
Hanoi is the capital of Vietnam and the second largest city, it can be a starting point for your 12 –day Vietnam Trip. The history and culture of Vietnam is clearly on display in Hanoi. Excellent Vietnamese cuisine, vibrant street-life, contemporary art galleries and French architecture combine to form a unique blend of old and new, Asian and European.
Hoan Kiem Lake and the Old Quarter are the most interesting places to explore. A cyclo ride through the noisy, narrow and colorful streets of Hanoi is fabulous and highly recommended.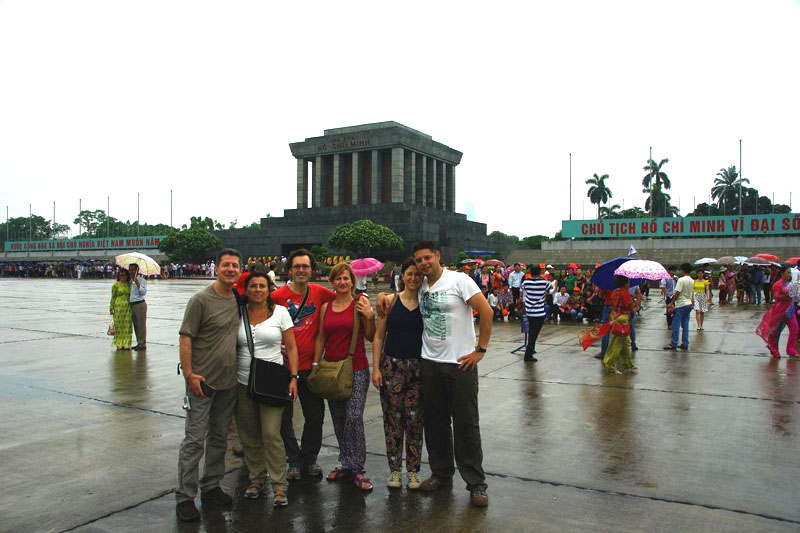 Halong Bay
After spending 2 days in Hanoi, Halong Bay is the next ideal destination with the overnight cruise. Halong Bay is the most popular attraction in Vietnam and a must-see place. It locates in the North East of Hanoi and takes around 3.5 hours to drive there. A breathtaking scenery created by over 2000 limestone rocks rising from the calm and emerald water. Beyond a boat cruise, tourists will have other activities like swimming, kayaking or rock climbing. Cruising Halong Bay is definitely a highlight of any Vietnam Customized Tour.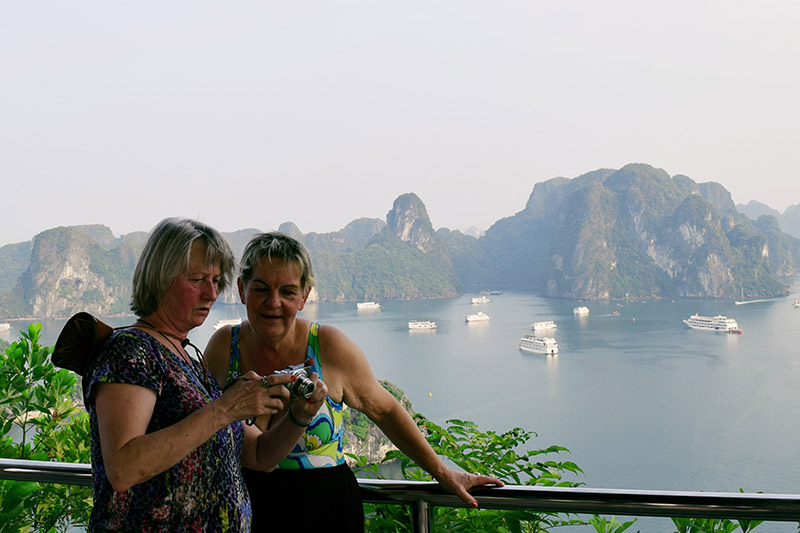 Hue
A visit to Hue is essential on a Vietnam Holidays as Hue was the imperial capital of Vietnam between 1802 and 1945, during the last dynasty of Vietnam – the Nguyen Dynasty. The Imperial Palace or the Purple Forbidden City is worth a guided tour because it is a beautiful and breathtaking site where you can learn about an important part of Vietnam' history.
South of Hue Imperial are the imperial tombs with the most important and interesting to visit are: Tu Duc, Minh Mang and Khai Dinh tombs. A boat excursion on Perfume River ending with a visit to the famous Thien Mu Pagoda are highly recommended as well. Moreover, Hue's cuisine is also celebrated throughout Vietnam and is an important strand of Vietnam's culinary heritage.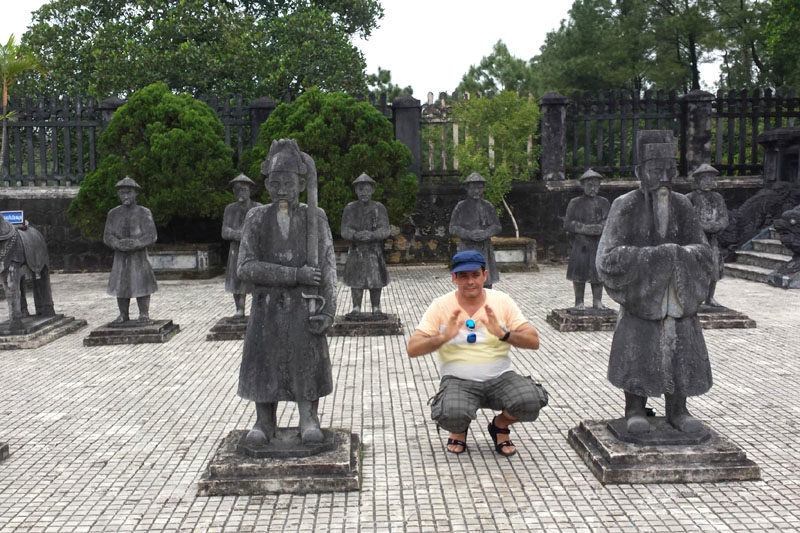 Hoi An
From the 16th to 19th centuries the riverside town of Hoi An attracted silk, spice and porcelain merchants from as far as Japan, India, Indonesia and Europe. Hoi An still retains many remnants of its trading days and its Old Quarter has been beautifully preserved. 850 magnificent old structures still line the streets and the old tile-roofed shop houses, shady pagodas and colorful communal halls have earned the town the status of World Heritage Site by UNESCO. A Vietnam Customized Tour is not really complete without Hoi An Ancient Town.
Famous sites to visit in Hoi An includes: Japanese Bridge, 200 year-old Tam Ky house or Chinese Assembly Hall. If driving outside Hoi An, tourists can also have great experience with My Son Sanctuary or Tra Que Herbs Village.
Ho Chi Minh City
Formerly known as Sai Gon, Ho Chi Minh City is the largest city and the commercial center of Vietnam. This city can also be a great start or end point of any Vietnam Tour and what a great welcome or farewell it is. A city tour around Sai Gon should be added to the schedule of your Vietnam Custom Tour with famous sites to visit like: the Reunification Palace, War Remnants Museum, Notre Dame Cathedral, Sai Gon Central Post Office as well as the famous Ben Thanh Market.
A short drive outside Ho Chi Minh City brings travelers to visit legendary Cu Chi Tunnels. It is a fascinating historic site which remains one of the most powerful examples of how the war was fought. There are two areas open to the public, including sections of the tunnels that tourists can enter. It is also possible to fire AK 47 riffle or pistols were used in Vietnam War in the firing range.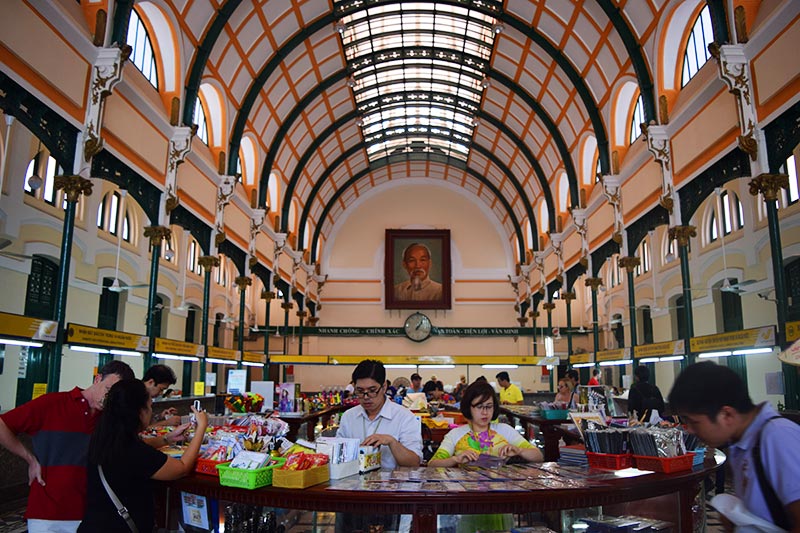 Mekong Delta
From Ho Chi Minh City, traveler can do a day-trip or overnight trip to Mekong Delta with its famous nick-name "The rice basket of Vietnam". Mekong Delta is a rich and lush area which is covered by rice fields, fish farms and orchards of tropical fruit. It is often listed as a must-do for any tourist travel to Vietnam for the first time. A boat trip on the traditional sampan along small canals give out the great experience. Mekong Delta attractions feature the region's diversity that makes it so memorable: friendly inhabitants working on the life-sustaining river, green rice paddies shine under the sun, kids riding on the backs of buffalo or cycling through country lanes, vendors grinning behind stacks of fruit packed on their sampas, Khmer monks walking contemplatively in the shadow of pagodas, etc,.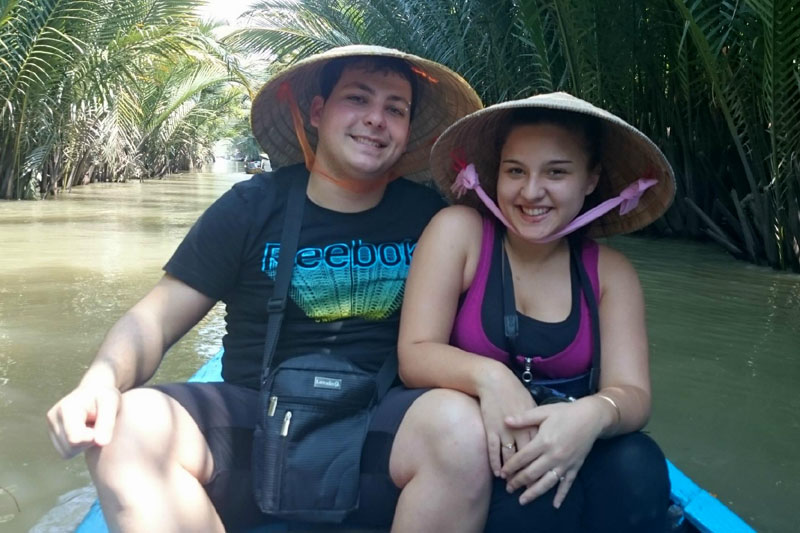 Read more: Top 10 Vietnam Tours