You must be down in the dumps recently when being stranded in your house. However, you can make the most of your time by planning several countries you can pay a visit after your quarantine is ended. In case you are still confused when mulling over different choices, Travel + Leisure Editors did provide you with a list with 17 destinations you should visit as soon as corona outbreak is over. Among them, Vietnam is one of the most-favoured countries when you plan a getaway after this pandemic. Let's see why this small S-shaped nation can be on the list!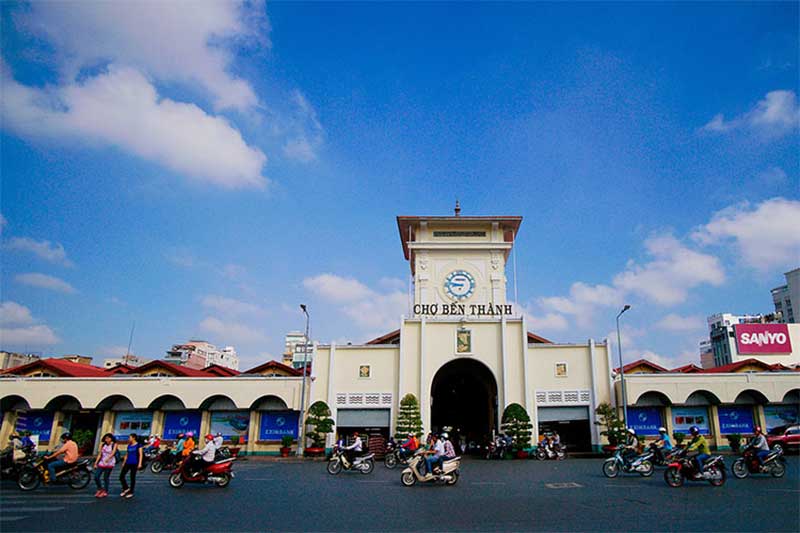 It is no doubt that we should stay at home in recent days because this is the least we can do to hinder the speed of COVID-19 virus. However, that doesn't mean we cannot allow ourselves to desire a fascinating journey, such as a Vietnam private tour. Karen I. Chen, Editorial Producer has shared: "My friends and I originally had plans to visit the Philippines and Vietnam in May, but those plans, like so many others this year, have since been thwarted. I've travelled all over East Asia and Southeast Asia, but these two countries I've yet to check off my bucket list — and from what I hear, I've saved two of the best for last. It's incredibly unfortunate that Asians have experienced racism around the world just because the first outbreaks of the virus occurred in Asia. In the end, it's a global pandemic that has affected us all. I can't wait to get a chance to go back and spend some tourism dollars in this incredibly vibrant, culturally rich part of the world. The things I'm looking forward to the most when this is all over? Lying side by side with my friends on a gorgeous tropical beach (perhaps within 6 feet of our neighbors on the sand!), and going to packed street food stalls and hole-in-the-wall restaurants, eating insanely good food elbow to elbow with strangers." In fact, Vietnam is home to a wide range of stunning views and lip-smacking cuisines, which attracts thousands of global tourists each year. All you have to do is registering a Vietnam customized tour with these recommended below:
Hanoi- The capital city of Vietnam
As the capital of Vietnam, Hanoi is the second-most populous city in the country with approximately 6.5 million people. The history and culture of Vietnam is clearly on display. Excellent Vietnamese cuisine, vibrant street-life, contemporary art galleries and French architecture combine to form a unique blend of old and new, Asian and European. Despite recent rapid development, the city has retained much of its traditional identity. Physically the lakes and Old Quarter still retain a wonderful sense of timeless grace and much of its population continues to observe old customs and festivals. Plus, Hanoi is actually over 1000 years old and the tradition, culture and exquisiteness are clearly on display, especially on the street food. Many travellers today book a street food tour on the Vietnam travel package to have a first good impression of Vietnamese cuisine. Then, do the food exploration on their own during spare time. It's really hard to have a bad street food meal in Hanoi, so anywhere in the Old Quarter of Hanoi can be a good place for eating street food. Just follow your nose, trust your own sense and go ahead, you won't be upset in the end.
Hanoi not only offers you a host of savory food but also provides you with numerous recreational activities like watching water puppet, discovering early wholesale markets or strolling around Hoan Kiem Lake. These awesome activities would make you want your Vietnam family tour to last forever.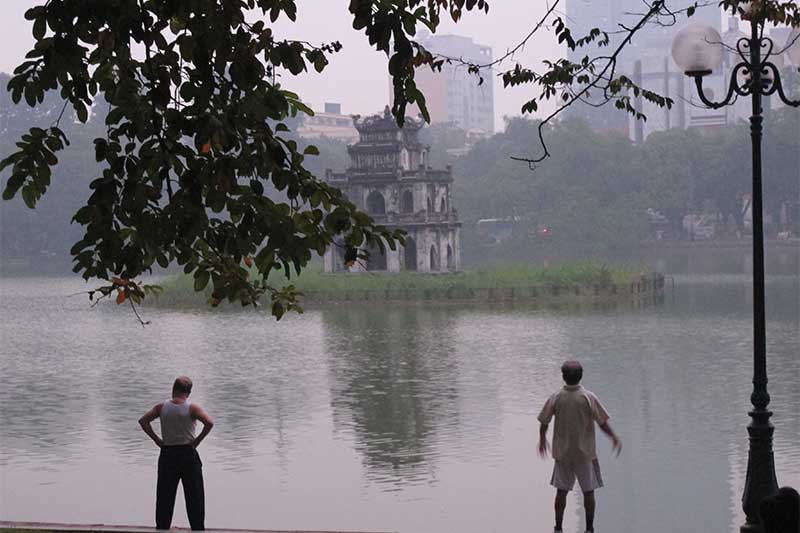 Read more: How to enjoy your nightlife in Hanoi?
Ha Long Bay – The city of sea
Designated a World Heritage Site in 1994, this mystical landscape of limestone islets is often compared to Guilin in China or Krabi in southern Thailand. In reality, Halong Bay is more spectacular. The bay's immense number of islands are dotted with wind- and wave-eroded grottoes and their sparsely forested slopes ring with birdsong. Sprawling Halong City is the bay's main gateway, but the raffish collection of highrise hotels and karaoke bars is not a great introduction to this incredible site. Most visitors sensibly opt for tours that include sleeping on a boat in the bay. Some travellers dodge Halong City and head straight for Cat Ba Town, from where trips to less-visited, equally alluring Lan Ha Bay are easily set up. Cat Ba Island can also be a good base for visiting the landscapes of Halong Bay itself. As the number-one tourist attraction in the northeast, Halong Bay attracts visitors year-round. February to April is often cool and drizzly, and the ensuing fog can make visibility low, but also adds an ethereal air. From May to September tropical storms are frequent, and year-round, tourist boats sometimes need to alter their itineraries, depending on the weather.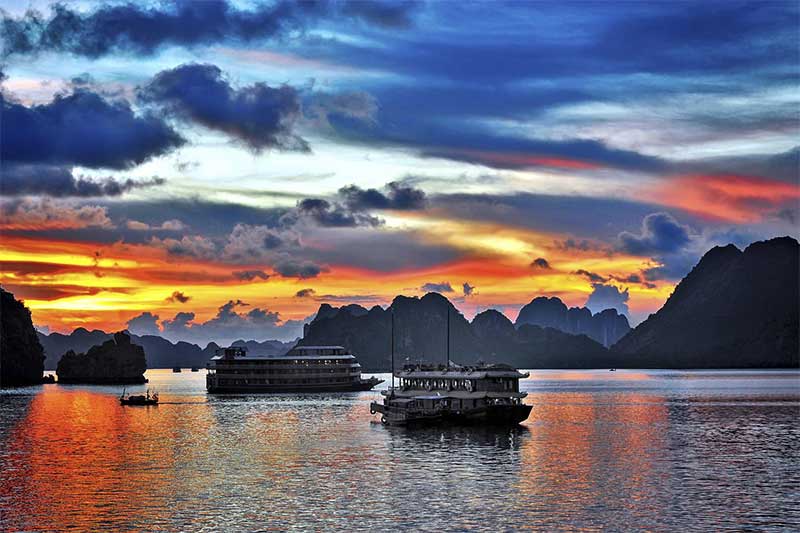 Read more: Top things to do when cruising Halong Bay
Ho Chi Minh- The city of nightlife
Formerly known as "Saigon", the city is Vietnam's commercial centre. With a population of approximately 10 million people, it's a dynamic metropolis undergoing dramatic change. Remnants of the city's past are still visible however and beautiful historic buildings - public and private - can still be found dotted throughout the city. Women dressed in Vietnam's traditional Ao Dai tunic can still be seen strolling past modern trendy boutiques and crowded cafes. The city's nightlife buzzes but so do its many traditions and ancient rhythms. It's a city experienced primarily at street level and there's always something to discover just around the next corner. In your Vietnam family tour, you can pay a visit to other historical places like Notre Dame Cathedral, Central Post Office and take some photos to save your memories.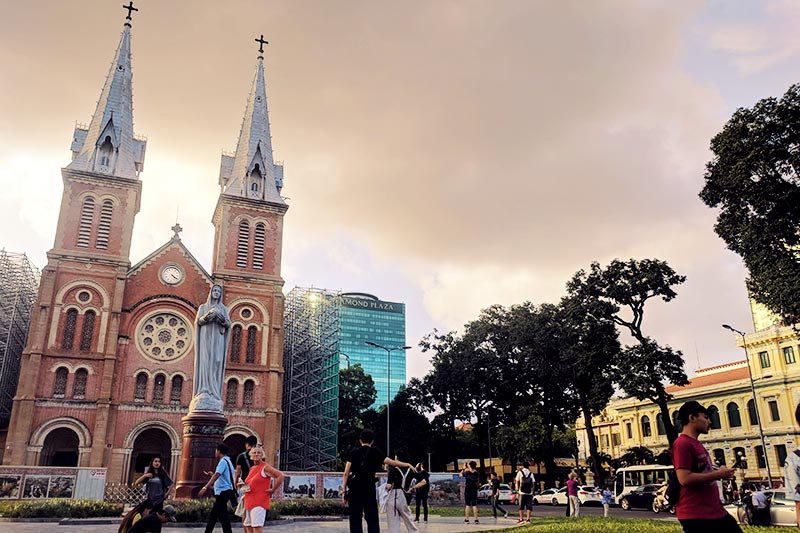 Read more: 8 fun things to do in Ho Chi Minh City
See tours:
Classic Vietnam Family Tour 14 days
Cambodia - Vietnam Highlights 15 days