When people plan their holidays in Vietnam, just few of them think about Ninh Binh as one of the beautiful places in the northern Vietnam to travel. Obviously, Ninh Binh is far less popular than Hanoi, Sapa or Halong Bay to visit on a tour in Vietnam. However, Ninh Binh is an amazing destination with great diversity as well as extremely traveler friendly. Let's take a look at the top reasons that you should include Ninh Binh in your list of best destinations to visit during the Vietnam customized tours:

Stunning scenery
Ninh Binh is often described as the "dry Halong Bay" as it looks like Halong Bay with thousands of limestone rocks topped by dense greenery, but they are on land instead of water. Those mountains scatter around the city of Ninh Binh, with rivers flow through them and caves formed inside which are best explored by leisurely boat rides. While the mountains are found in the west and north-west, coastal areas can be found in the south and east of the province. Ninh Binh definitely has everything to offer for a perfect customized holidays in Vietnam.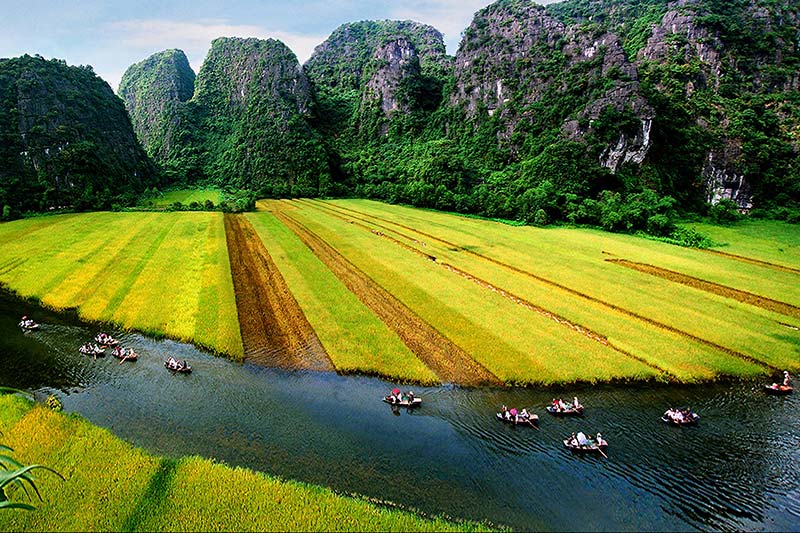 Perfect location
Ninh Binh locates just around 90 km south of Hanoi and it takes less than 2 hours to drive here. So, it can be a perfect first stop for travelers plan to travel thorough Vietnam from Hanoi to Ho Chi Minh City on road. It is also easy to get to other famous tourist spots from Ninh Binh like Halong Bay in the north-east or Mai Chau Town in the north-west.
Ninh Binh can also be reached by train and it will be a 3-hour journey. For those who wish to experience the Reunification Express of Vietnam but do not want to spend too much time on the slow and a bit uncomfortable train, going by train from Hanoi to Ninh Binh is not a bad choice.
Many choices for day trips
Though it is always better to spend more than a day to discover a destination, many travelers today do not have much time on their tour schedule. If you are short of time on the Vietnam private tours, Ninh Binh is a perfect day trip option from Hanoi or Halong Bay. Getting here early, you will have enough time to experience the beautiful boat ride in Tam Coc, Trang An or Van Long Nature Reserve and pay visit to some temples or pagodas in the area. Even the fantastic Phat Diem gothic cathedral can be visited within a day because it is just less than 40-minute drive away from Ninh Binh City.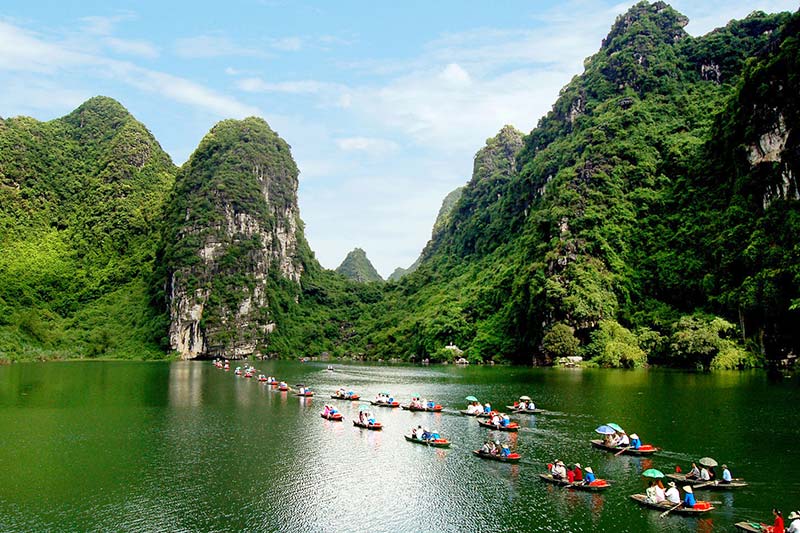 Plenty of affordable accommodation
In recent years, Ninh Binh is growing rapidly as a main tourist destination in North Vietnam so finding good accommodation is much easier than before. No matter what type of accommodation you are looking for, Ninh Binh has everything to offer. From budget hostel or homestay with dorm beds that costs just from 8.00 – 10.00 USD a night, to mid-range hotels and even luxurious resorts, they are all available.
Delicious food
Ninh Binh has a lot of goats and they are mostly free range goats on the limestone mountain. So, the most famous thing of Ninh Binh's cuisine are the yummy dishes made from goat meat. The goat meat in Ninh Binh is more firm and tastes better than goats in other regions.
Exploring caves and grottoes
Ninh Binh is famous for the caves and grottoes that are formed both naturally and artificially inside limestone mountains. Trang An, Tam Coc or Thien Ha grottoes are the best places to the beautiful rowing boat through caves. Sometimes the caves are low and the rock formations are quite pointy so you may need to duck to make the way through. Another interesting thing with the boat ride through caves is the local peasants actually row the boat with their feet.
Active base travel
Cuc Phuong National Park is the oldest national park in Vietnam which was established in 1962. Cuc Phuong is a perfect place for hiking and trekking as well as discovering the biodiversity. The park is just over 1-hour drive from Ninh Binh City and welcome lots of tourists on the family tours in Vietnam.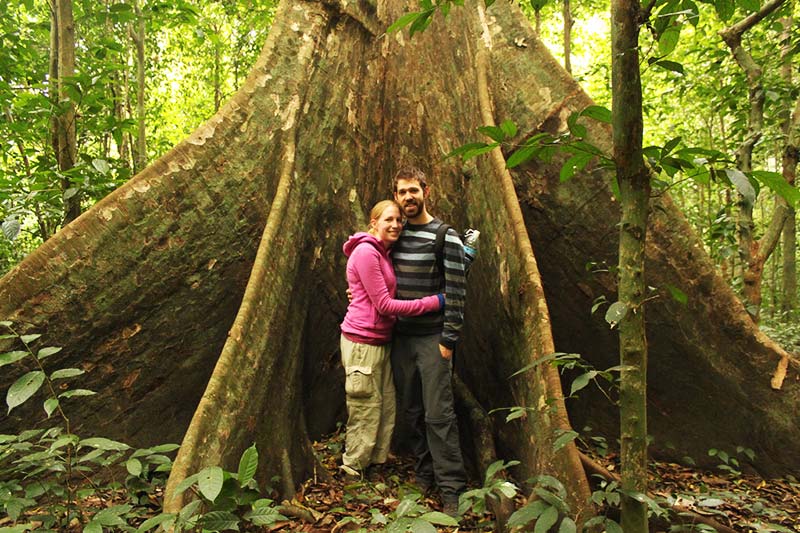 Hang Mua Peak is another good place for the active base travel. Climbing 400 – 500 steep steps to get on top and you will be rewarded a superb view of the surrounding areas which is perfect for taking the best photos of your entire vacations in Vietnam.
Besides, cycling through the peaceful countryside or joining farming activities with local people are the good active travel for tourists visiting Ninh Binh.
Related Articles:
7 awesome things to do in Hanoi
Top things to do when cruising Halong Bay
5 amazing things to do in Sapa
View tours: Classic Vietnam Family Tour 14 days