Chiang Mai is one of the ideal destinations for global tourists, especially people who want to have a new experience in their Thailand customized tours. This city is home to many sightseeing, historical monuments and fascinating activities, so you can discover such wonderful things. Below are the recommended places and activities you should see and do when visiting this old city.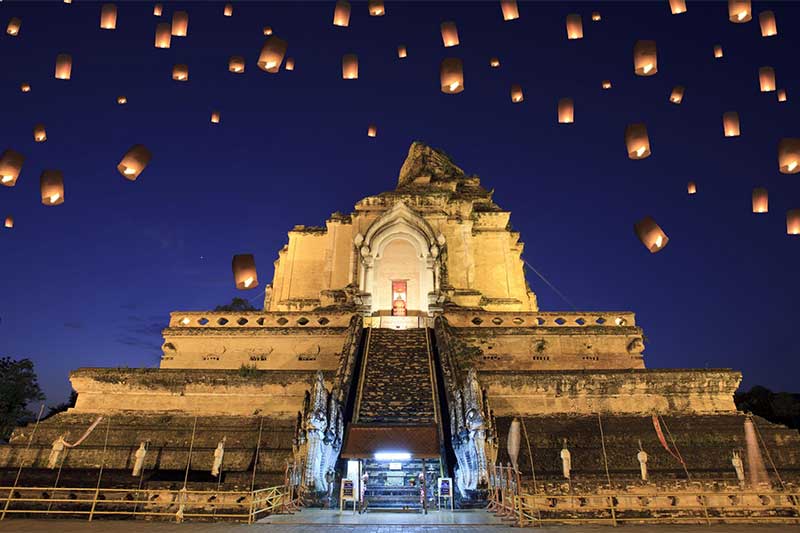 Three Kings Monument
Three Kings Monument is a popular ancient site in Chiang Mai to tribute the founders of Chiang Mai: King Mengrai, King Ramkamhaeng of Sukothai and King Ngam Muang of Payao. Visitors can admire the sculpture of the three kings located in front of the Chiang Mai City Art & Cultural Center. In particular, the complex not only becomes the venue of the King's birthday celebrations in early December annually but also represents the image of Chiang Mai City.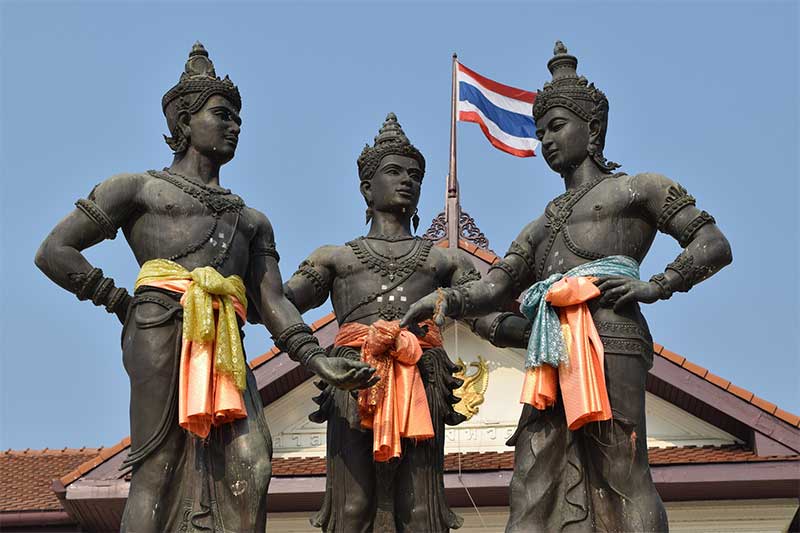 Read more: 10 best places to go in Thailand
Chiang Mai Art and Cultural Center
Situated in the heart of Chiang Mai, next to the Three Kings Monument, Chiang Mai Arts and Culture Centre are built to preserve the culture and heritage of Chiang Mai. With many historical relics, tourists having Thailand private tour can have more knowledge about local lifestyles, agricultural daily activities, hill vibes or even regional beliefs. If you want to dig into Chiang Mai's history, there are a wide range of artefacts ranged from the early settlements to the modern period.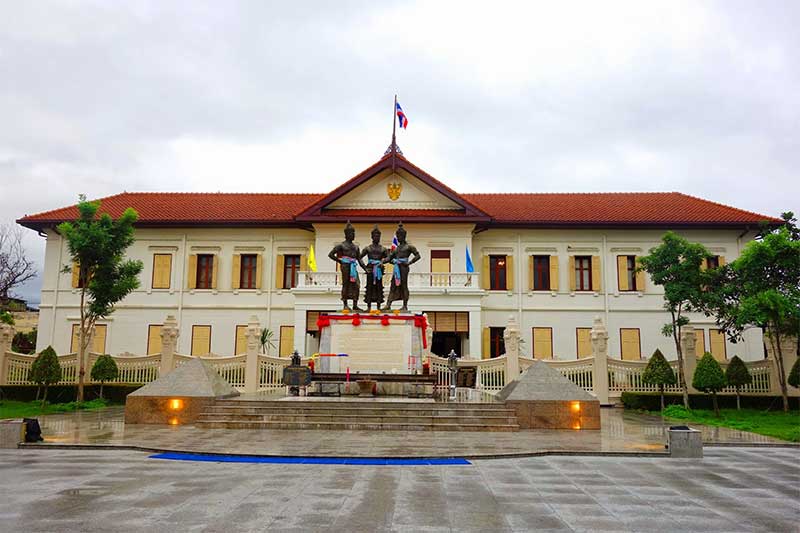 Read more: Travel to Thailand - Things you should know
Bicycle Tour
Taking part in a bicycle tour is an exciting way to visit the Old City because you are free to explore the city's ancient temples and other archival sights. You can stop by Wat Chedi Luang, Tha Pae Gate or Sompet Market (a bustling place of locals) whenever you want. In case you have Thailand family holiday with kids, a bike tour may take you to come across the striking streets at a leisurely pace.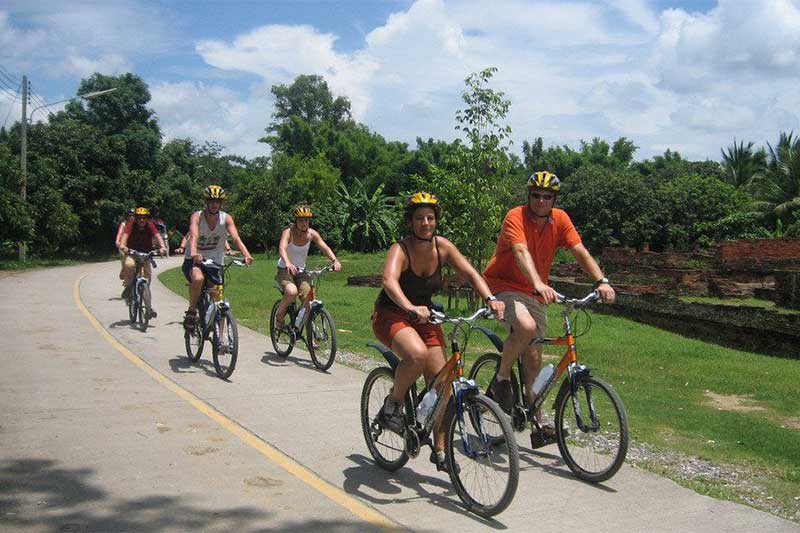 Temple Tour
Another tour is offered in Chiang Mai is Temple Tour. Beside the aforementioned Three King Monument, Chiang Mai consists of around 300 temples such as Wat Phra Singh, which is influenced by Lanna architectural style. This temple worships Phra Singh Buddha with a giant statue named Phra Buddha Sihing. The paintings in the wall of the temple are also alluring with Songthong history depicted on the left and Suwanna Hongse described on the other side. Besides, you can come by Wat Chiang Man, the oldest temple in Chiang Mai. In fact, Wat Chiang Man was part of the original structure of the city, where the crystal Buddha Phra sae Tang Kamani placed. Inside the temple, tourists are welcomed to Ho Trai Library. The intricate wood details are intricately carved, which considered one of the most outstanding features in this library. You can easily search for a local tour guide to take you around the Old City's temples or grab a map and go on your own.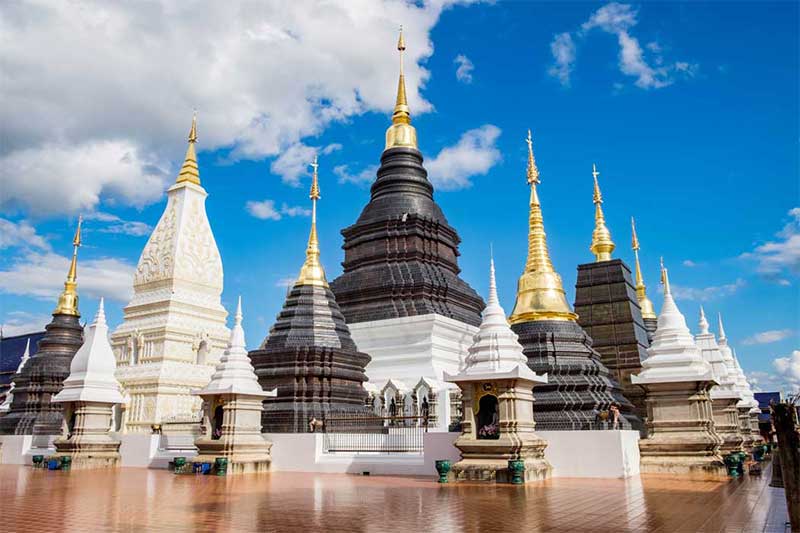 Read more: Why is Thailand the ultimate honeymoon destination?
Thai massage
Thai Massage deserves for you to give a try after a long busy day and you want to relax your muscles. Appeared over 2,000 years ago, Thai massage has become more popular and attracted many foreign visitors. Apart from other spa treatment, Thai massage only uses exclusive oil message stemming from various ingredients. Through the skilful hands of Thai locals, make sure you can relieve your stress and soak into an exotic vibe. Thai massage therapy also including yoga exercises, medicine and acupressure according to traditional medicine to bring the best effect to your health. Whenever you want to catch some break or refresh your energy, Thai massage shops are available for you in every street.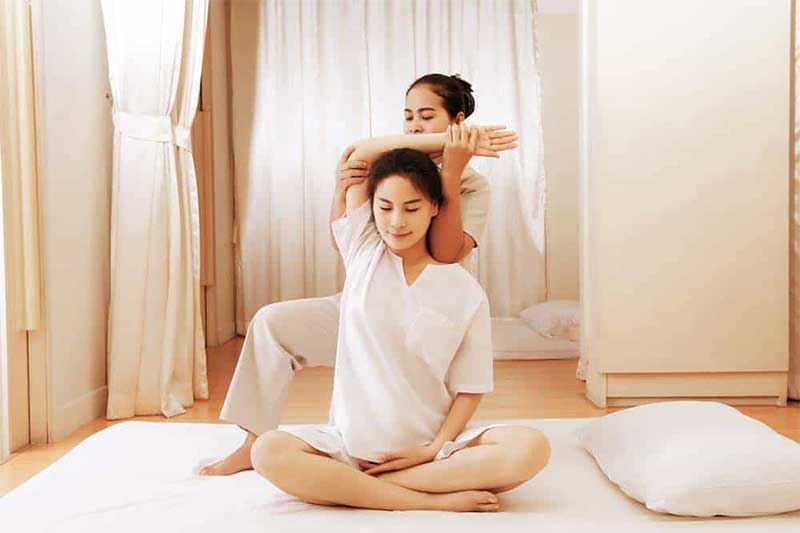 Thai cooking class
You try some Thai food and eager to learn how to make those exquisite cuisines? Chiang Mai offers you many places to try cooking local specialities. Asia Scenic Thai Cooking School, which is one of the most well - known places in the city, can be your choice in your Thailand vacation. In particular, this school has various courses for you to opt for and you can pay a visit to local markets to pick up fresh ingredients and know more about different seasonal spices.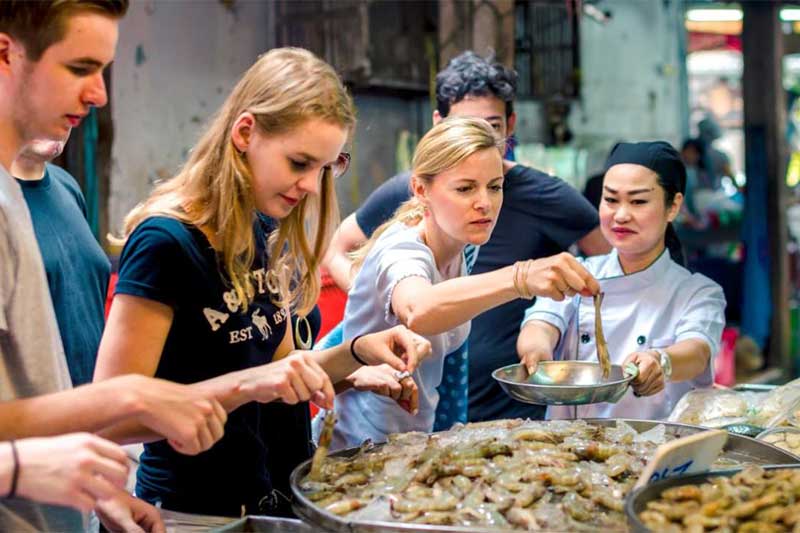 Monk chat
The ideal way to soak in the local culture is communicating with the monks. Through conversations with Thai monks here, you learn about Chiang Mai's cultures and history. Registering to monk chats in advance, so you can choose an appropriate talk with monks daily between 9 am and 6 pm in Wat Chedi Luang. Please bear in mind to wear formal apparel and follow the temple etiquette.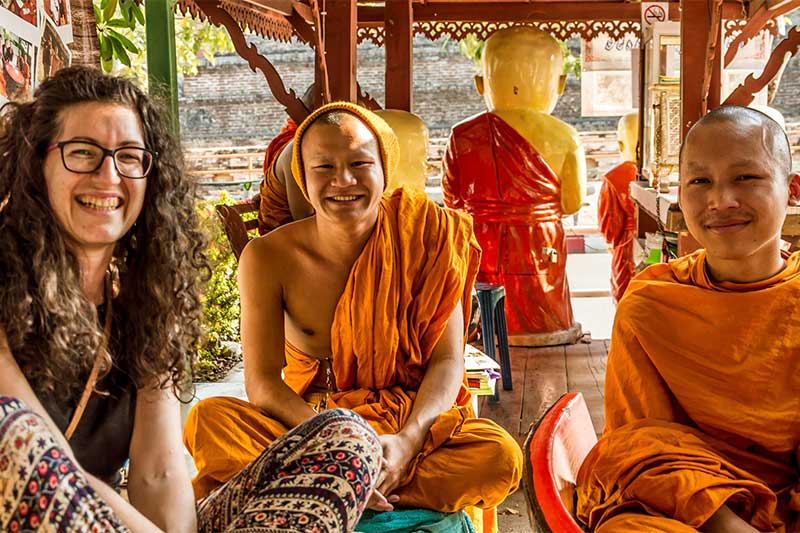 Sunday Walking Street Market
If you want to buy some souvenirs in Chiang Mai before coming back home, you may go to the Walking Street Market opening Sunday weekly. The market is full of Thai crafts, handmade ornaments and delicious street food. Just strolling around the market stretching from Thape Gate to Wat Pra Singh and you can immerse into the hustling vibe in this city. The market takes place every Sunday from 4.30 pm until midnight, so don't forget to add to your itinerary.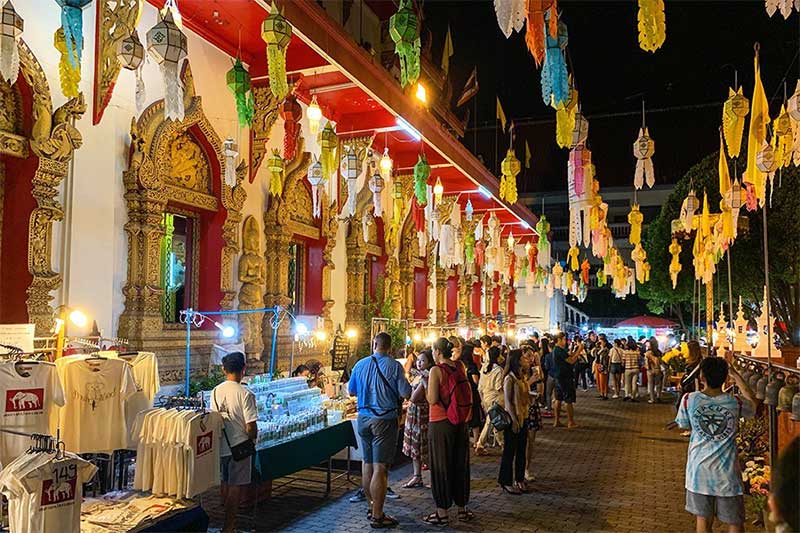 See tours:
Colorful Vietnam - Thailand Tour with Phuket 17 days
Essential Vietnam - Thailand Tour from Sai Gon 14 days
Amazing Indochina Holidays 27 days