Thinking of booking your honeymoon in Bora Bora, the Caribbean or Hawaii? Think again. While these might be some of the most popular and timeless honeymoon destinations, they are also some of the most crowded. Nor are they necessarily the most romantic! Your honeymoon should be like the journey of your relationship—a venture off the beaten path to discover a world that is intimately yours. And for that, it is hard to match the beauty and allure of Thailand. Here are just a few reasons why Thailand is the ultimate destination for a romantic and unforgettable honeymoon.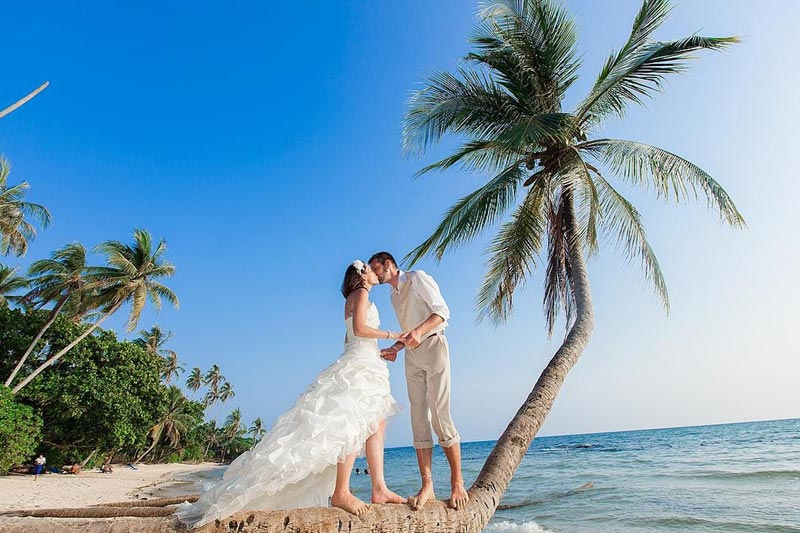 1. Matchless Luxury
You really cannot equal Thailand when it comes to luxury resort packages. If you are looking for the ultimate romantic stay, you will have your pick of sumptuous accommodations—everything from lavish resorts with ocean views right on the beachfront to hideaways deep in the jungle. Many Thai resorts serve world-class cuisine and offer incredible amenities: beautiful private beaches, pools and gardens, relaxing spa packages, cooking classes, libraries, and more.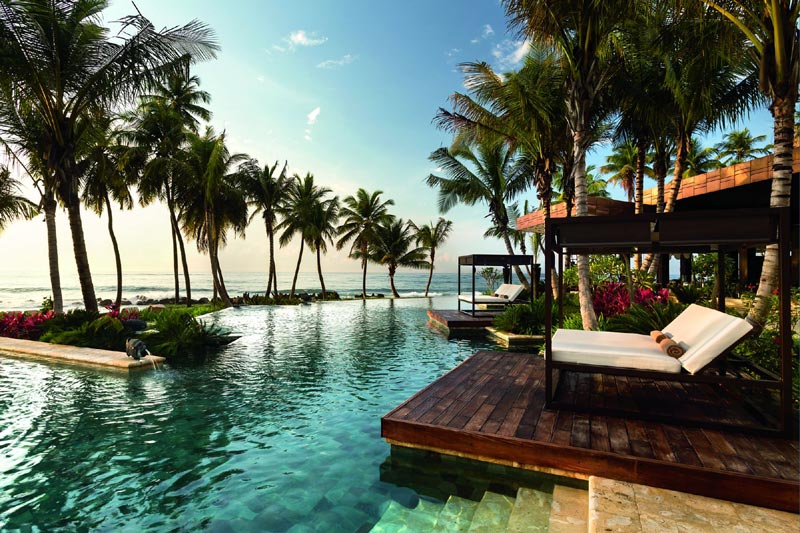 2. Secluded Natural Beauty
When it comes to natural beauty, Thailand has it all. While the country is famous for its flawless golden beaches, it also is home to incredible parks like Khao Yai and Doi Inthanon. Here you can explore Thailand's natural grandeur with your beloved, hiking along nature trails and enjoying amazing close encounters with elephants and other wildlife. Imagine a romantic night camping out in total privacy near the majesty of a hidden waterfall under the stars with your beloved—that is something it is hard to do in a more crowded location like Hawaii!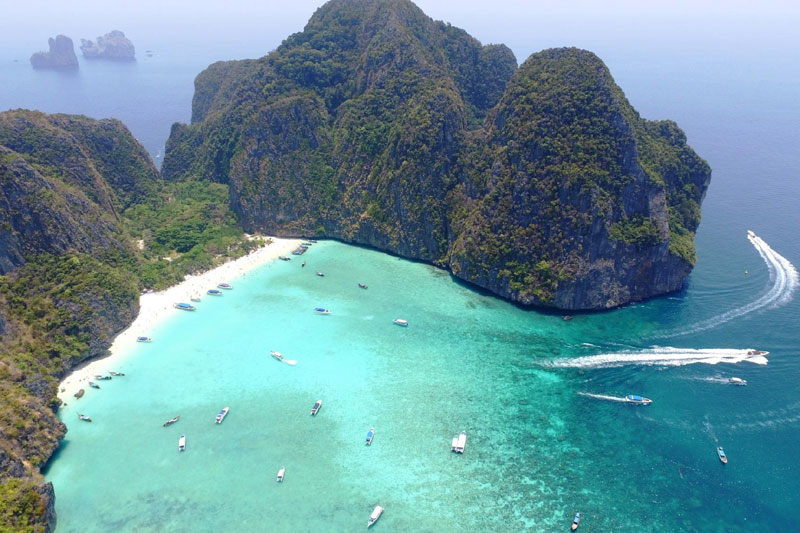 3. Amazing Nightlife
Of course, immersing yourself in the crowds in Thailand can be part of the fun! Stay in a luxury hotel like Andara Resort and Villas, and you can hit the famous bars and clubs of Phuket to experience Thailand's out-of-this-world nightlife. Be sure to book a table at a private rooftop bar where you can enjoy a delicious cocktail surrounded by a sea of lights!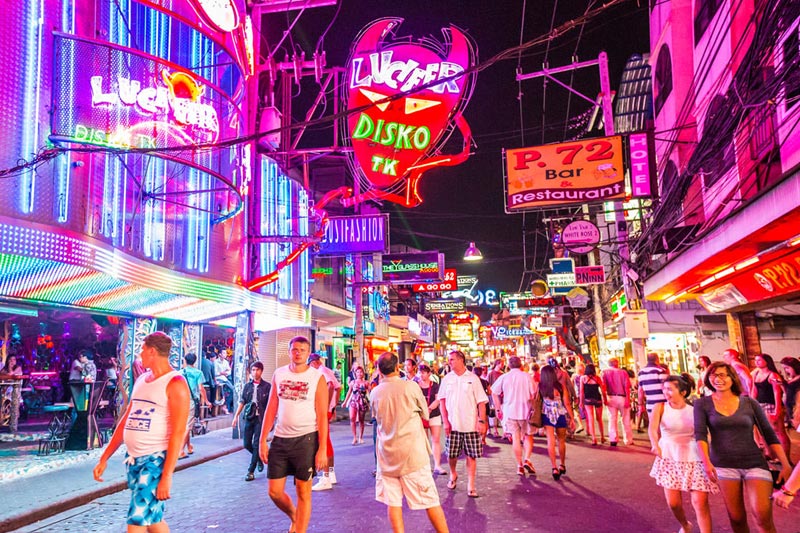 4. Culture and History
For couples with a passion for history, culture, and spirituality, Thailand is a land with no equal. From the golden opulence of the Grand Palace to the all-wood Sanctuary of Truth, there are so many beautiful, exotic, and fascinating locations to explore. Setting out on this journey together is a wonderful way to discover the wonders of Asia—and take some amazing honeymoon photos along the way!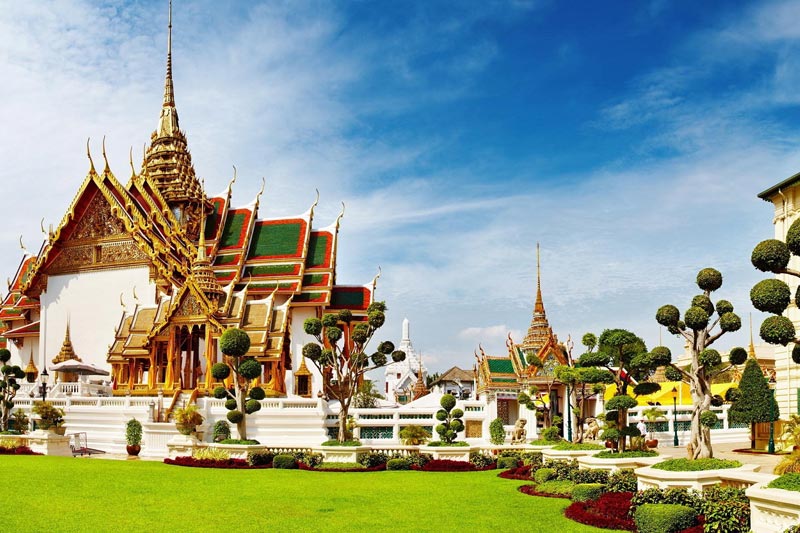 5. Idyllic Gardens
What could be more romantic than strolling together hand-inhand with your beloved through some of the most captivating gardens on the planet? While visiting Thailand on your honeymoon, be sure to stop by Nong Nooch Tropical Botanical Garden in Pattaya. You will feel like you have journeyed together to an otherworldly paradise, surrounded by fragrant blooms in every color of the rainbow. Pack a picnic for a heavenly meal you will never forget.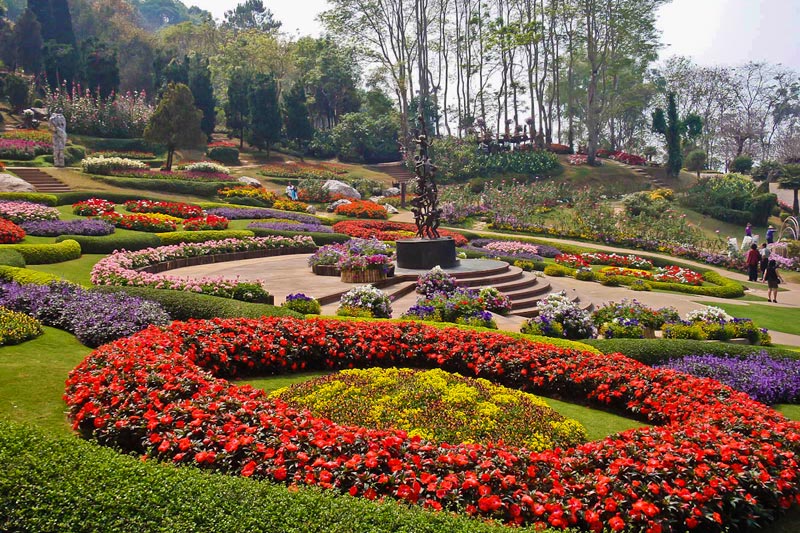 6. Incredible Weather
Finally, one more reason to consider Thailand for your honeymoon is the weather. This is a country which is beautiful to visit year-round, with temperatures in Bangkok ranging between around 79 and 87 degrees Fahrenheit. That is perfect weather for sunbathing on the beach, heading out on a yacht, or exploring Thailand's gardens, national parks, temples and palaces. No matter when you book your trip, you can bask together in the balmy climate and the bliss of your love.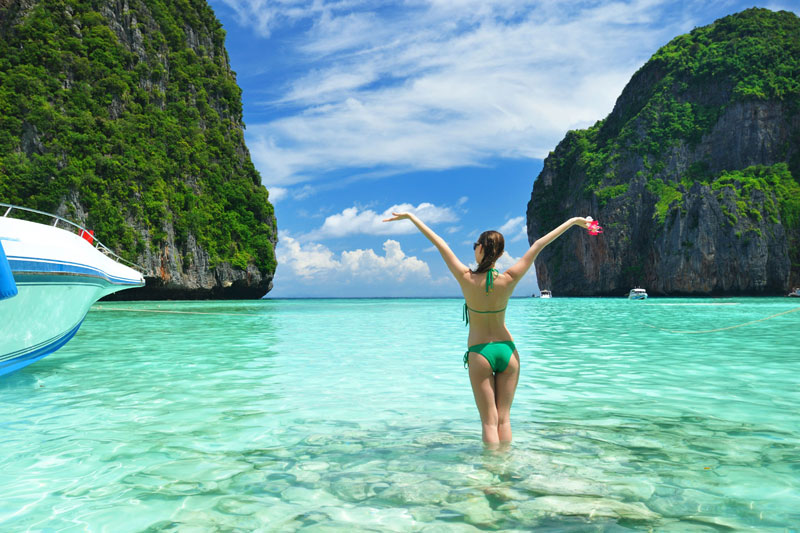 So while Thailand may not be the first destination you think of when you are planning your honeymoon, it should be! Skip the crowds and well-worn routes of the cliché honeymoon destinations, and book a trip to Thailand for the ultimate luxury honeymoon getaway.
Source: Travel in Style Magazine
View Tour: Vietnam - Thailand Happy Honeymoon 18 days