Enjoying sunset is one of the most marvelous feelings for nature lovers. If you still looking for an amazing sight to admire the sun, we highly recommend these below places in Vietnam. The S-shaped country is next to the East Sea with many glorious dramatic backdrops, so you can relish obviously the glow of sunset in a host of places.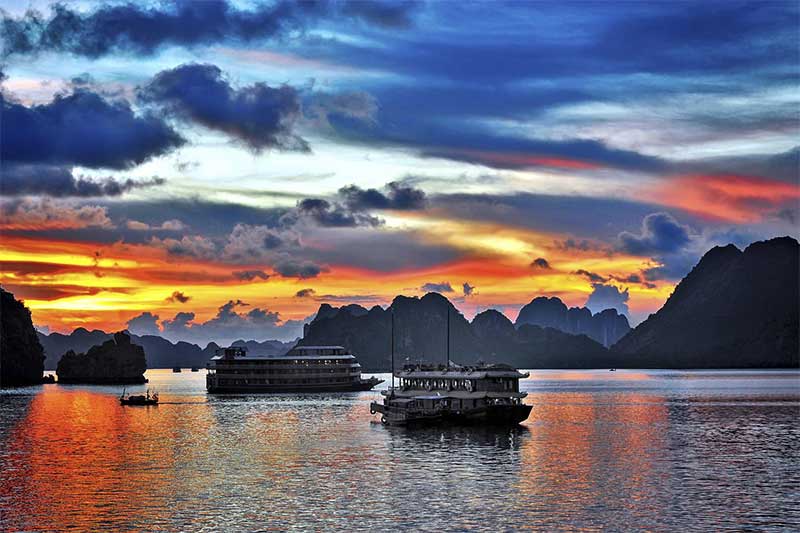 1. Ha Long Bay
Ha Long Bay deserves to rank the first position in our list because of its stunning beauty. Situated in the North of the country, this hotspot treats you a luxurious feast with the perfect fusion of sun, sand and water. Besides that, Ha Long Bay is surrounded by Limestone Mountains with around 2000 islands, so you can try kayaking to explore the myths of caves up close. You may also observe a large number of tree-topped, limestone pillars, which formed over millions of years. Although it attracts 10,000,000 international tourists having Vietnam family tours yearly, there is a way to escape from the hustle and bustle. First of all, you have to find a quiet place, such as a secluded harbor and natural grottos aplenty and wait patiently. These ships generally moor in quiet areas of the bay overnight, so you can get on the deck and watch the sunset with its magnificent glory. The golden sun combining with white- sand and pure water forms vivid scenery, which makes you want to carve into your heart.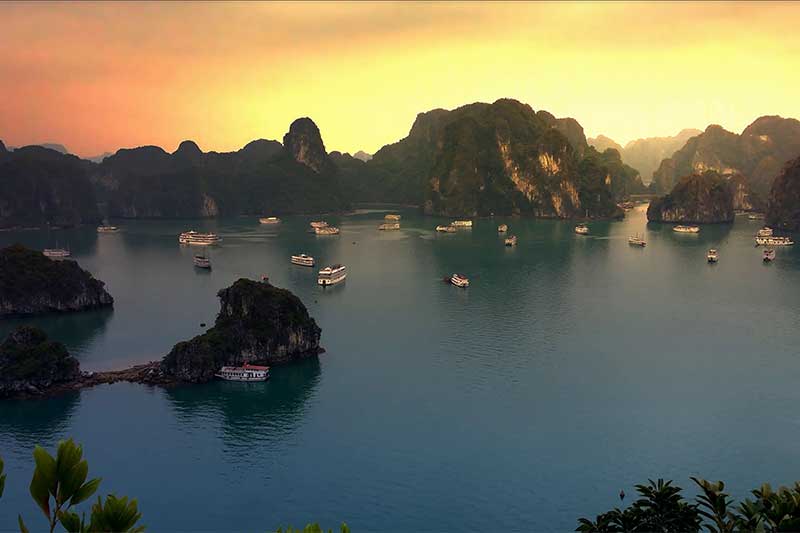 Read more: Top things to do when cruising Halong Bay
2. Tam Coc (Ninh Binh)
Thanks to the generosity of nature, Ninh Binh has a variety of charming attractions that you should not miss during your Vietnam private tour. In particular, paying a visit to Tam Coc is the best way to enjoy the sunset in Ninh Binh. This area plays an important role in creating the Trang An Landscape Complex UNESCO World Heritage Site. With a wide range of majestic limestone formations, mountains, rivers, rice paddies, and caves, you can immerse into the fresh ambience of such place and admire the sunset. You can hire a boat or a bike and find a secret place on your own.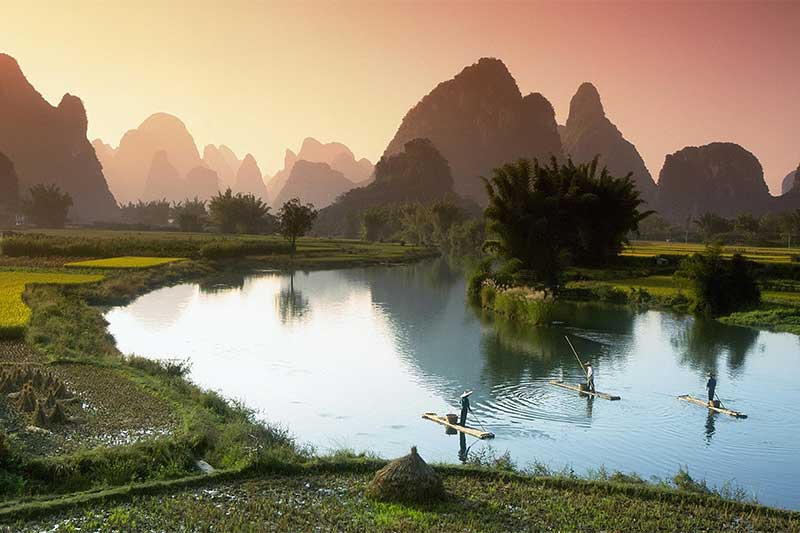 Read more: Best places for day trips in Ninh Binh, Vietnam
3. Hoi An
Hoi An is famous for its stretch of beach and the ancient town which reflects the starkly traditional architecture of Vietnam. In addition to many historical stories, Hoi An's Old Quarter appeal tourists by traffic-free streets and plenty of instagrammable spots, making it perfect for sightseeing. You are supposed to find a riverside café, observe canal waterways and enjoy the sunset with all the fantastic glory. The sunset in Hoi An must be captured in your camera and it will definitely be a once in a lifetime view. Taking a night-time boat ride and watching the river banks lit up with beautiful traditional lanterns also an interesting option for your Vietnam customized holiday.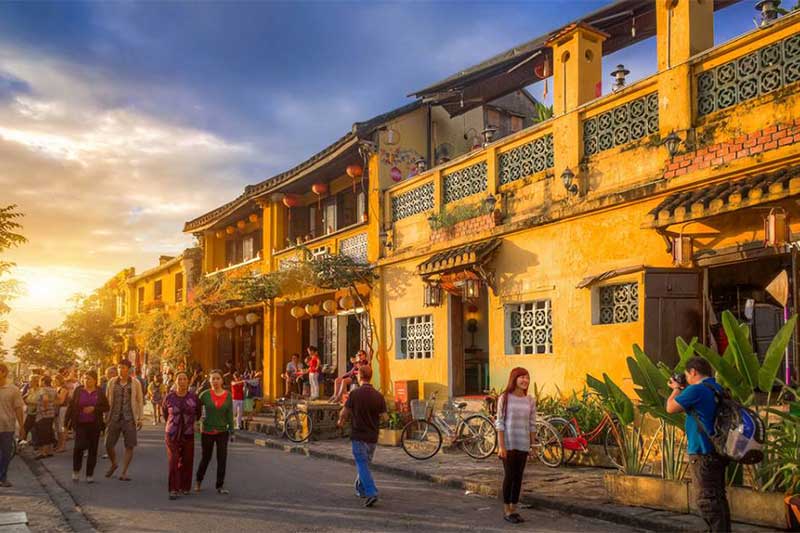 Read more: Top 5 reasons why Hoi An become your next ideal destination
4. Mui Ne
Mui Ne astonished travellers not only by spectacular views but also by its sand dunes. In fact, the white sand dunes are situated at less than 20 miles outside the south-eastern seaside town of Mui Ne. You should hire the jeeps or quad bikes with "guides" to take you to the top of sandbanks. Particularly, these sand dunes are right next to the White Lake, which is covered with lotus flowers in summers. The picturesque scenery of the lake seems to enhance the grace and glamour of the dunes. Just getting to the top of dunes and you can enjoy the breathtaking sundown. What a wonderful moment!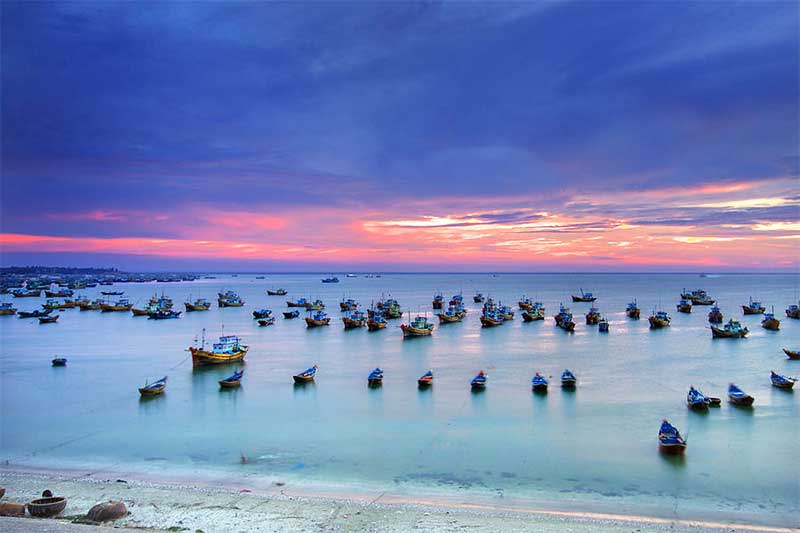 5. Chau Doc
Located in the placid Mekong Delta, Chau Doc is a peaceful rural area where you can view glorious sunset in Vietnam. In order to tower over the village, you have to climb over 800 feet high Sam Mountains. From this place, you're good to enjoy the splendid glow of sunset or even see the boundary between Vietnam and Cambodia. The golden sun setting view over here can take you the rollercoaster of emotions. Furthermore, Chau Doc is one of the few pristine places in Vietnam that has been intact and not ruined by tourism. Thus, you can fully soak in the charm of such a destination.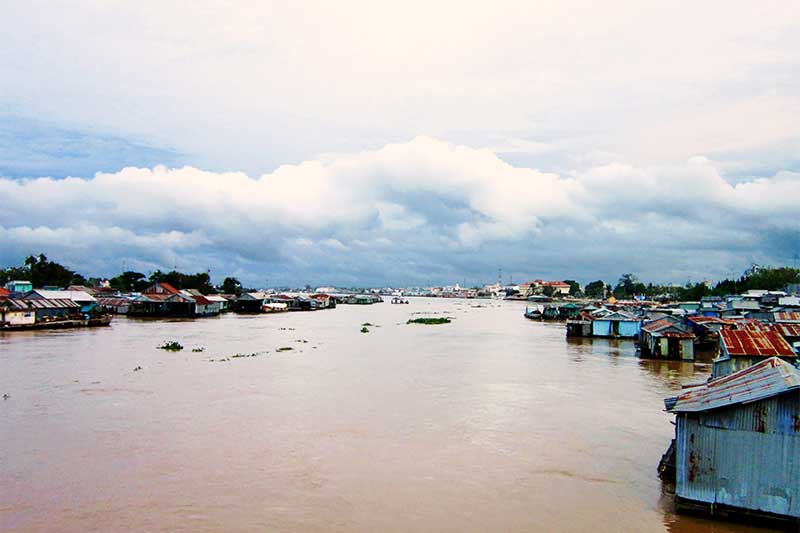 6. Bai Xep
If you look for a place to escape from the hectic pace in your Vietnam vacation, our last destination- Bai Xep is surely an ideal place to blend into flora and fauna. The coastal city of Quy Nhon is characterized by a host of unspoilt beaches with clear- crystal water and soft sand. In the daytime, you can wander around the beach and admire spectacular panoramic views. It is common that the locals are hospitable to visitors and may show you the right way to savor delicious dishes with reasonable prices. In the twilight, be ready to take a seat on the beach and experience the striking scene of sunset glowing in one of the most tranquil places in Vietnam.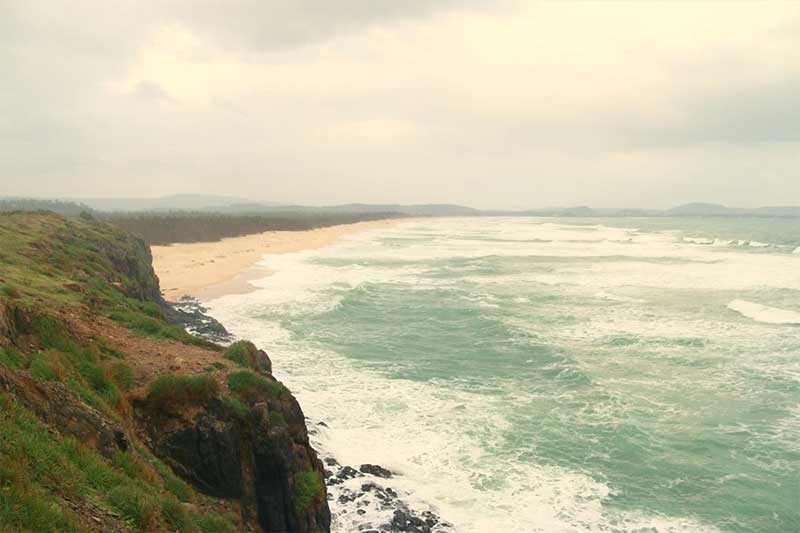 See tours:
Absolute Vietnam Holidays 15 days
Classic Vietnam Family Tour 14 days