Your Vietnam customized tour would not be perfect without coming by historical places which manifest starkly Vietnam's past for ages. Below are 8 best ancient sites to visit around Vietnam, from the first national university to an outrageous prison complex where thousands of Vietnamese people are inflicted.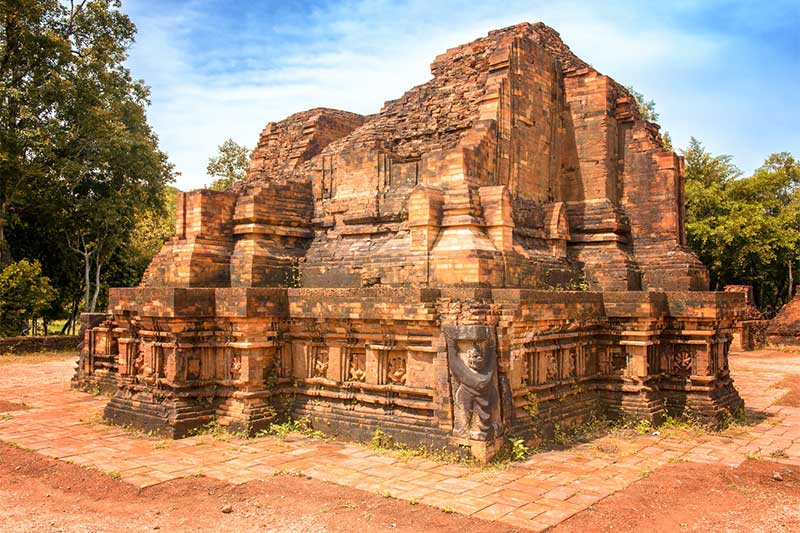 1. Temple of Literature (Van Mieu Quoc Tu Giam)
The Temple of Literature is recognized as one of the most splendid tourist attractions in Hanoi. Originally constructed in 1070 as the first university, the building is well- preserved through many wars. Until now, the Temple of Literature still has been an outstanding example of Vietnamese traditional architecture. This ancient place consists of a lake of literature, the Well of Heavenly Clarity, stone steles, pavilions and hallways that were once used by royal families. Paying a visit to the Temple of Literature, you will have a chance to discover extraordinary buildings with many historical relics from the Ly and Tran dynasties. Besides that, the Temple of Literature has witnessed thousands of doctors' graduate. Successful graduates had their names and their achievements engraved on a stone stele which can be found on top of the stone turtles.
The Temple of Literature is the historical place where important ceremonies, study sessions, and the strict exams took place for many centuries. With plenty of traditional values, this historic site is invariably ranked as one of Hanoi's most important cultural places and one of the irreplaceable part in Vietnamese history. It is interesting that you can find the picture of Khue Van Pavillion at Temple of Literature is featured on the back of the 100,000 VNĐ banknote.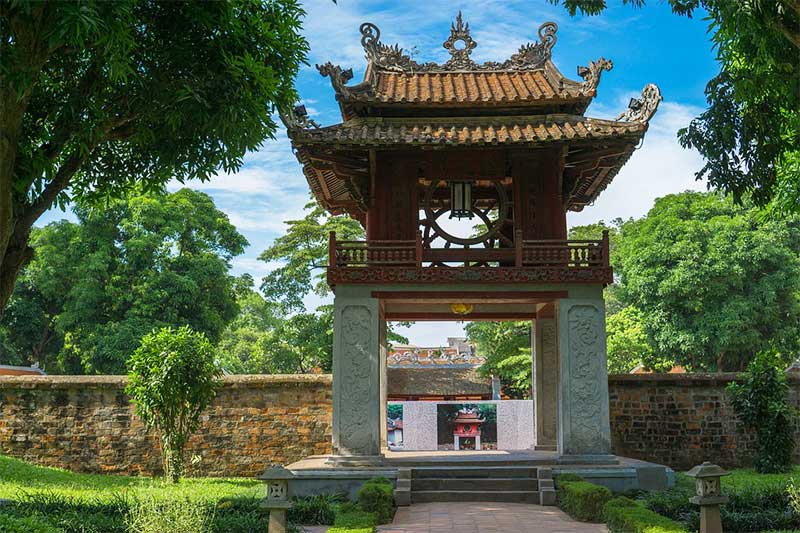 Read more: Top 4 guildlines you may not know about Hanoi Old Quarter.


2. Con Dao Prison Complex
It has been 42 years since prisons of Con Dao were closed, but the quiet small town still has been covered by a dense shadow of many abhorred memories. Known as "The true hell on Earth," this place used to be home to a great number of Vietnamese prisoners who are detained and tortured by the hands of French colonials and South Vietnamese government from 1863 to 1975. The most brutal feature in Con Dao prisons must be "tiger cage" (or chuồng cọp) where Viet Minh Soldiers were arrested.
Nowadays, the system of Con Dao Prison is no longer used to jail or persecute, it is opened for travelers to come and express gratefulness for the sacrifice of the country. Visiting Con Dao Prison Complex is a good way to feel the cruel, harsh and resilient punishments of the prisoners though the experience can be quite disturbing and unpleasant.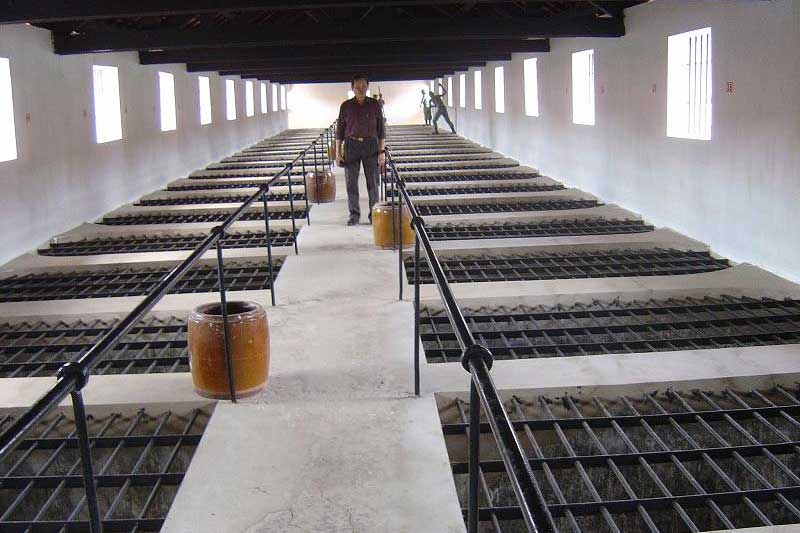 3. Hoa Lo Prison
Another site which can be remarkable in your Vietnam private tour is Hoa Lo Prison in Hanoi. You may astonish: a jail right in the capital city? Yeah, that's true. In fact, all historical relics and antiquities belong to the Vietnam- France War and reflect how the Vietnamese struggle for independence. One of the gruesome antiquity is French guillotine, used to behead Vietnamese revolutionaries. Despite many up-to-date restorations, Hoa Lo Prison offers you a real sense of the great past. This historical site also recorded the incarceration of the US pilots, including Senator John McCain, and more importantly, the inhumanity and brutality that approximately 2000 prisoners Vietnamese nationalist leaders and revolutionaries had to suffer during the French colony.
Nowadays, Hoa Lo remains a displayed museum for tourists to visit and commercial buildings called "Hanoi Towers". This prison is also kept many documentaries and files about the Communist Soldiers and Vietnam Wars as well. A huge number of precious materials, science display also are exhibited. Hoa Lo Prison is absolutely an unforgettable destination which not to be missed in Vietnam travel package.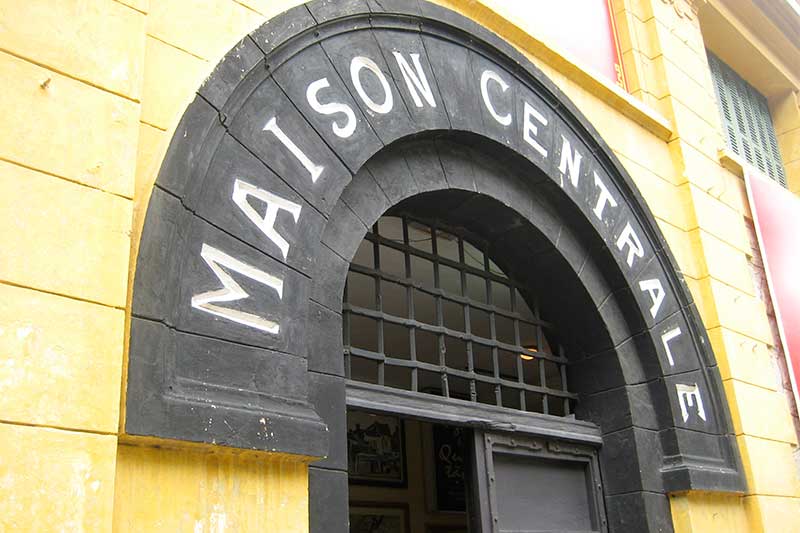 4. My Son Ruins (My Son Sanctuary)
To commence with, this nice spot is totally exceptional in your tour in Vietnam. My Son Ruins (or My Son Sanctuary) is an architectural collection that developed over a period of ten centuries. It presents a vivid picture of spiritual and political life in an important phase of the history of South-East Asia. This ancient site is located in Duy Xuyen District, Quang Nam Province. My Son is actually an old set of temples and fortresses has been attached to the "ruins" tag through natural decay along with bombarding during the Vietnam War. These survive relics contain historical value and assist tourists to know more about Vietnamese culture through ages. For further information, plenty of archaeologists, historians, and other scholars in the 19th and early 20th century carried out investigations recorded the significance of the site through its monuments. You can observe exotic beauty through the complex of more than 70 temples and towers. These structures reflect the starkly architectural and sculptural style of the Champa Kingdom and Hinduism. It is undeniable that the authenticity of My Son in terms of design, materials, workmanship, and setting continues to support its outstanding universal value.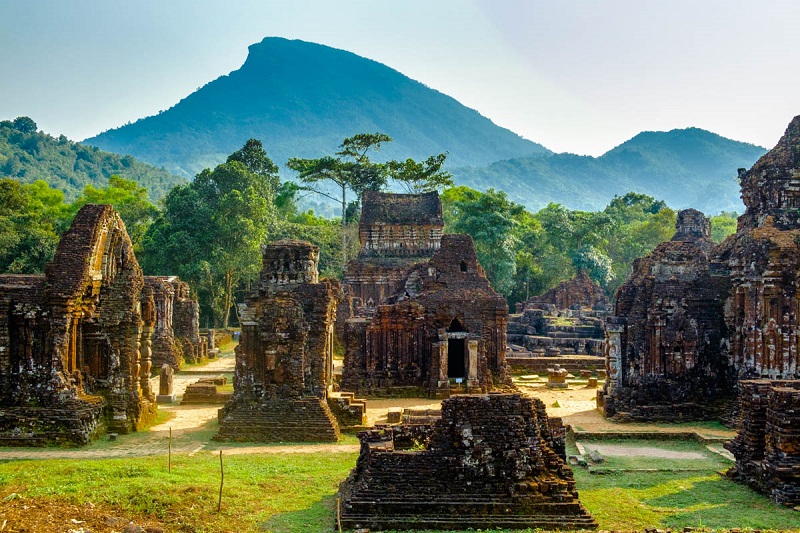 Read more: Top 5 must- visit places in Central Vietnam


5. Cu Chi Tunnels
Cu Chi Tunnels are located in the Cu Chi District, Ho Chi Minh City. Cu Chi actually is a network of tunnels built during the Vietnam- American War. It is a historical place where Viet Cong Soldiers hid for communication and prepared for surprise attacks. Therefore, in the Cu Chi Tunnels, you can experience the ambiance of the American war for long time ago. You also can try to talk and breath in difficult conditions (dark, lack of air) and discover underground life so make sure you wear comfortable walking shoes and be ready for uneven surfaces. In particular, many visitors have to stoop to be able to walk. Depending on the geographic terrain, there may be 2 or 3 stories under Cu Chi Tunnels. In addition to the historical monument of Cu Chi Tunnels, there are other fascinating activities such as simulated shooting, swimming, sailing on the lake or renting a bicycle around Tunnels. The big concern you should care about is the weather. The dry season (December to April) is the hottest time of year, with an average temperature of 82° F (28° C). From May to November, the climate is humid and also slightly cooler.



Read more: Top 5 must- visit places in Southern Vietnam


6. The Citadel (Dai Noi)
The renowned Citadel lies on the bank of Huong River with sprawling fortress constructed in 1804 for the Gia Long Emperor. The gorgeous Citadel is also one of the relics belonging to Hue Citadel Complex and preserves many archival imprints of feudalism. When you go inside, you can witness the elaborate structure of this place. Hue Citadel is a group of relics including the Imperial Citadel (where the king set the court and work) and the Forbidden City (the place where the king and royal family live). As a project with the most massive scale in the history of Vietnam, Hue Citadel has a construction process lasting up to 30 years with tens of thousands of builders and a series of jobs such as river filling, digging trenches, building up walls, moving graves ... with huge amount of rock and up to millions of cubic meters. Visiting the complex of Hue Citadel, you will admire hundreds of magnificent palaces, temples, and shrines. In addition, if you join the Vietnam family holiday and look for some traditional activities, you can attend the Royal Palace night which is held weekly on Saturday. During the night full of light, the old-time rituals and customs of the old palace will be faithfully recreated. It will be an extremely interesting highlight for your journey to discover Hue Citadel!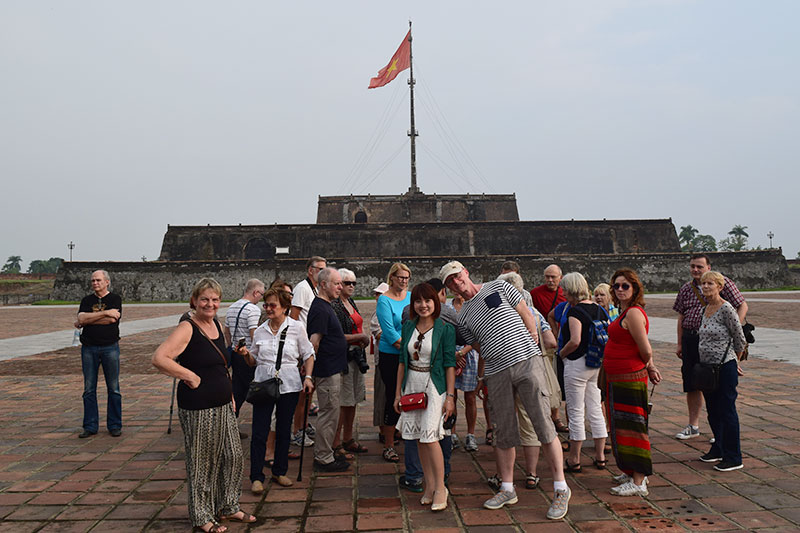 7. Khai Dinh's Tomb
The Nguyen Emperor Khai Dinh's Royal Tomb is unique among the royal tombs in Hue, Vietnam. With an alluring fusion of Asian and European touches, this place is more like a historical monument where Khai Dinh built for his final resting place. Plus, Khai Dinh's Tomb was purposefully designed to be difficult to visit - the tomb was constructed on the side of a mountain and its inner sanctum is 127 steps up from street level. Therefore, visitors have to climb up a series of steps to reach the wrought-iron gate and tower over this site. Despite the Eastern design sensibility, a large dollop of Western impact can be seen in the tomb decoration. One more thing you may not know, the tomb was built in 1920 and took 11 years to complete.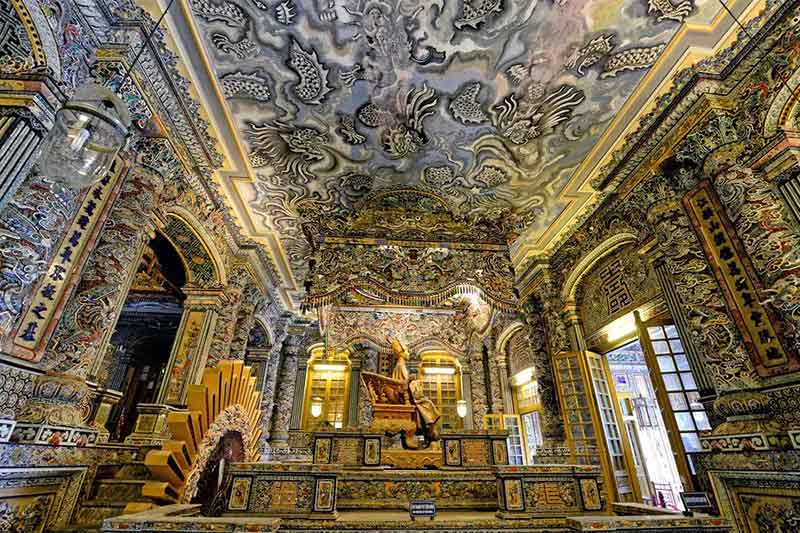 Read more: Best reasons to travel Vietnam in summer months

8. War Remnants Museum
The War Remnants Museum in Ho Chi Minh City first opened to the public in 1975. Also known as the 'Museum of American War Crimes', this site is where reminds shocking memories of the long and brutal Vietnam War through graphic photographs and American military equipment. You can see many relics belong to the Vietnam War such as a helicopter with rocket launchers, a tank, a fighter plane, a single-seat attack aircraft or a giant bomb that weighs at 6,800kg. The fact that American Troops had used these weapons against the Vietnamese in 1945 and 1975. The War Remnants Museum located in District 3, Ho Chi Minh City and was opened daily from 07:30 to 17:00. A visit to this War Museum can be an unforgettable experience for most people, particularly history buff.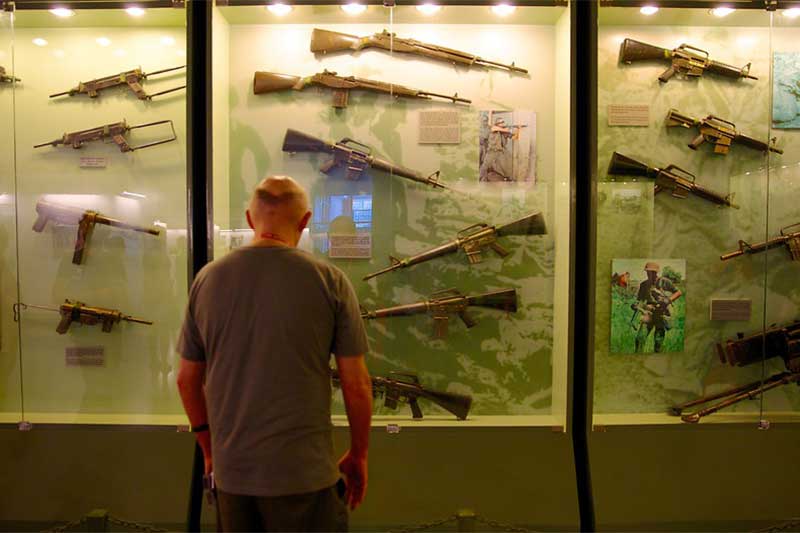 Read more: 10 things to love when travelling in Vietnam
See Tours:
Classic Vietnam Family Tour 14 days