On the contrary to the heated days when we can be covered in sweat, the night in Ho Chi Minh City would help you relieve your stress and tension with fair weather. In this easeful atmosphere of the night, you are free to explore all exhilarating exclusive activities which make you burst to the excitement and do not want to sleep. Just check it out!!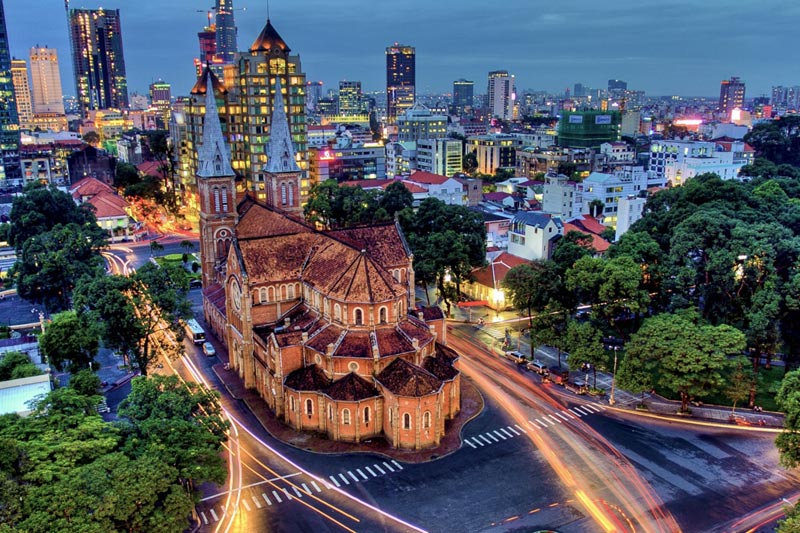 Sauntering around Nguyen Hue Boulevard
b is considered as an ideal destination in Ho Chi Minh City when the sun goes down. While this street is quite calm in the daylight, it transforms into a hive of hustle and bustle by night. You can opt for blend into the crowd, take a walk or just sit in the corner of roadside café and watch locals crossing by. In fact, you can find many old residential blocks, which have been turned into unique cafeteria and restaurants. This will delight your Vietnam private tour and assist you to know more about local culture. In case you are young in heart and yearn for some music performances, you can easily a bunch of the youth or even some professional crews gathering around and showing off their talents.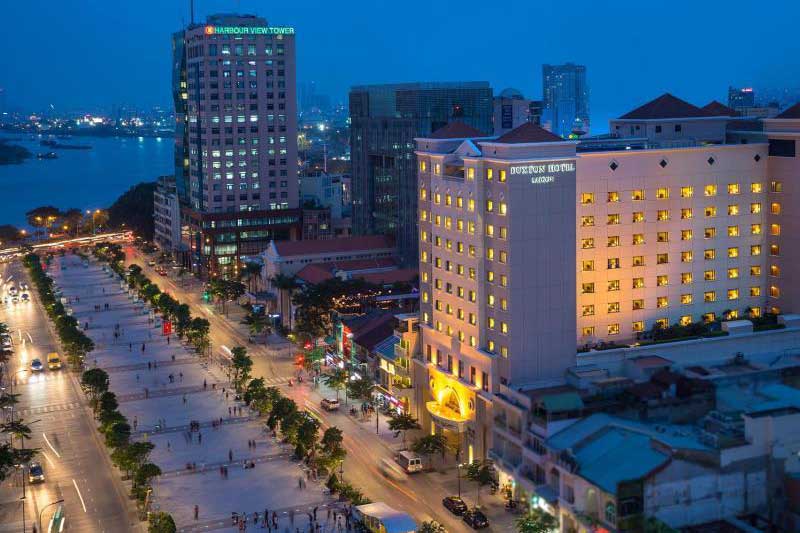 Read more: Top 10 best things to do in Ho Chi Minh City
Go shopping at Ben Thanh Night Market
Shopping under a sky full of stars is the thing you wouldn't want to miss on your Vietnam customized tour. With incredibly low price compared to shopping malls, you not only have chances to sharpen your bargaining skill but also can choose souvenirs for family and friends from a wide range of specialities. In particular, Ben Thanh is where you can find anything you want ranging from local handicrafts, electrical devices, fresh fruits to branded attire and various foodstuffs. It's opened all day but more interesting at night time, so heading to Ben Thanh before you have dinner is a good choice to shop around. After having done with our shopping spree, you can stop by any eating stalls to try some well-known Vietnamese cuisines for your meal. However, be careful because you can fall into the disorientation when being surrounded by a big maze of makeshift stalls.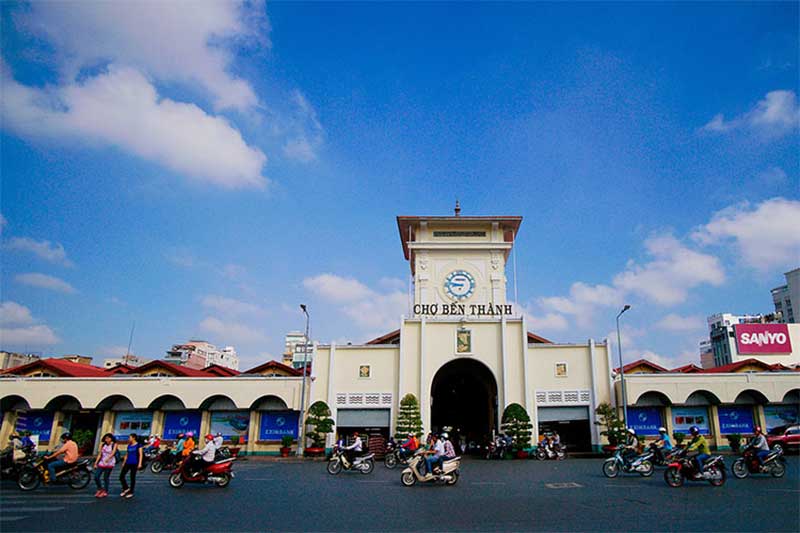 Take a motorbike city tour
The traffic madness in Vietnam's urban areas may make this idea sounds more dangerous with many risks. Nevertheless, "What doesn't kill you make you stronger". The best way to familiarize with the means of transport is renting a motorbike, blend into the influx of residents and take a tour around the city. In the evening, when every corner of streets are decorated with lights and music, you can ride wherever you want or even stop by some local stores to buy things. In addition, a city tour by motorbike can help you go off the beaten track to explore regions which most tourists rarely to see. You also have chances to savour exclusive delicious dishes as well as explore the culinary culture behind the food you eat by asking locals.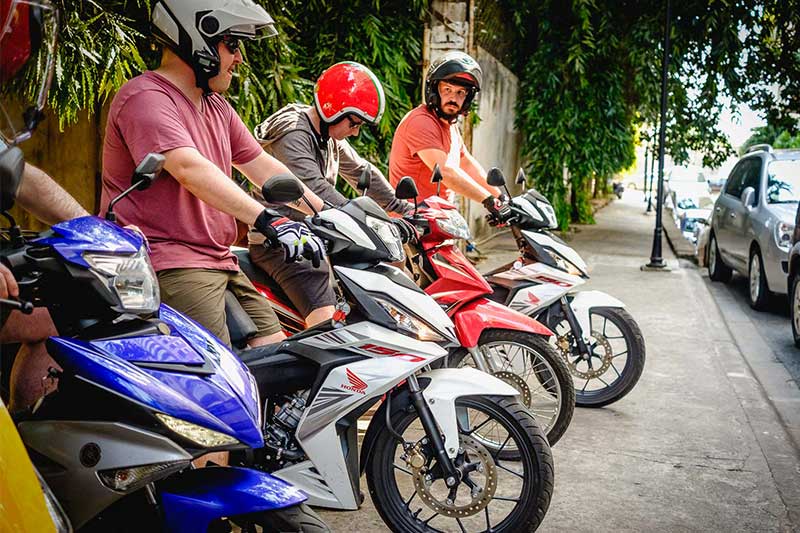 Read more: Top 9 tourist attractions to visit in Ho Chi Minh City (Saigon)
Tower over from the Saigon Skyline
When the sun sets, Ho Chi Minh City is basked in the glare of thousands of street lights. If you do not want to miss the grandeur of panoramic views, just go to Saigon Skyline and set foot on the highest floor with viewing decks. There are also many cafés, bar and Western-style restaurants for you to have dinner and catch up with your friends.
In case you want to have more thrills, Landmark 81- The highest building in Vietnam may be a considerable option to make you feel like being on top of the world. However, it costs you around $35 to approach the observation area. The price of eating places here also relatively more exorbitant than other sky-scrappers. Meanwhile, Bitexco Tower is not as tall as Landmark 81, but tourists having Vietnam family tour can go to a coffee shop, take a drink and admire the view for free. It is no doubt that this kind of buildings is a perfect place for your instagrammble pictures.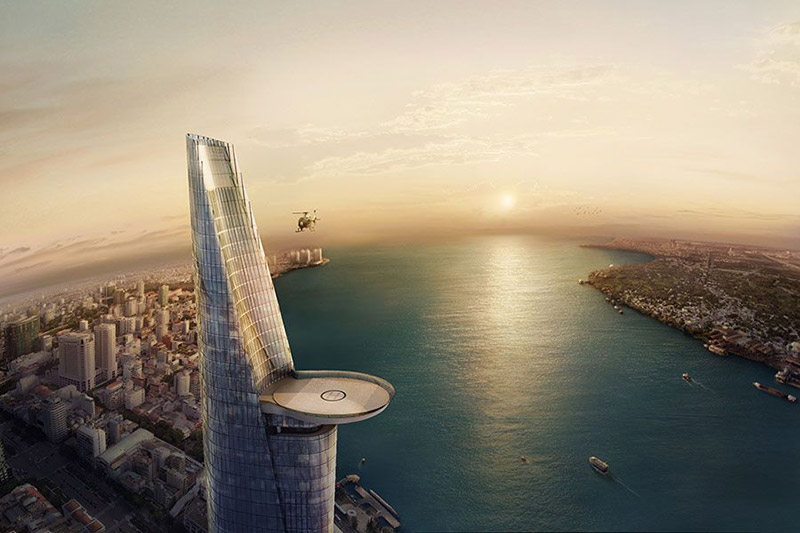 Read more: Best places to visit from Ho Chi Minh City
Have a dinner cruise
One of the most renowned ways to enjoy a dinner is feasting on a breezy deck of Saigon cruise besieged with city lights. It's just a small errand from Nguyen Hue Street, but you can admire thoroughly the exquisite beauty of Ho Chi Minh City in nightlife with all lighted buildings. Furthermore, live bands play traditional music regularly, so visitors on board may savor dinners in the ambience of soft music and have chances to know more about Vietnamese culture as well. Most dishes in cruises' menu are Vietnamese culinary food and they seem to be a bit dear. Though, the astounding view of Saigon River and colourful lights would make up for it. One word to note, your trip should be booked in advance to make sure you have a perfect tour in Vietnam.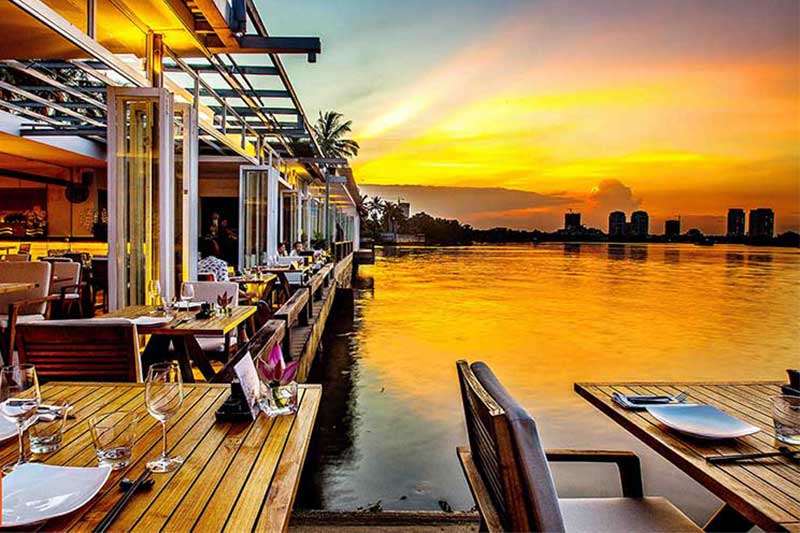 See tours:
In-depth Vietnam Tour with Sapa 16 days
Ho Chi Minh Trail Motorcycle Tour 15 days from Hanoi