Today, with our busy working schedule, it can be quite difficult to have a long vacation break. A two week holiday is not long enough but still reasonable for a perfect getaway. Vietnam and Cambodia could be an ideal combination for those who are looking for a complete Indochina trip. Traveling between these two neighboring countries is relatively easy and efficient which allows you to visit many fascinating places in just a short period of time. A Vietnam and Cambodia combined tour can help you to explore the unique culture and natural beauty of the Indochina, show you a complete picture of the region has to offer. Here are a few useful tips to plan the best 2 week Vietnam and Cambodia Tours: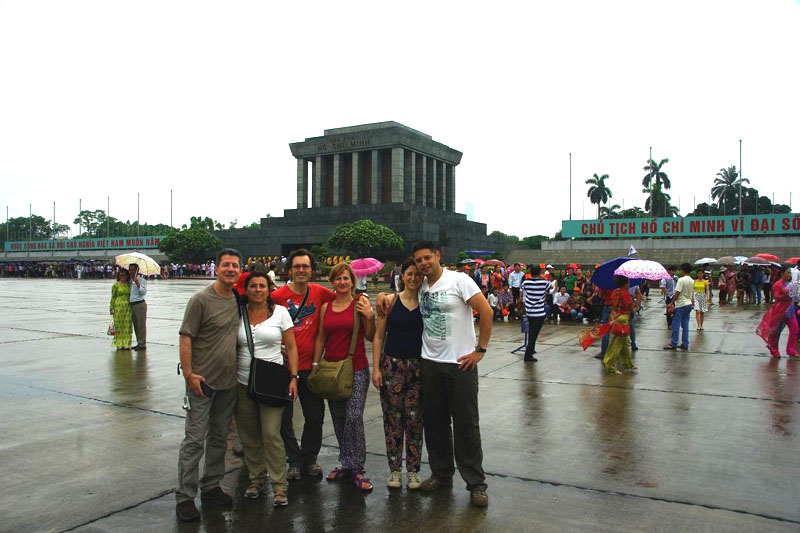 Ho Chi Minh Mausoleum in Hanoi, Vietnam
When to travel
When it is the best time to visit both Vietnam and Cambodia? It should be the first thing to notice when you are in the planning process. The good time to have a Vietnam customized tour is during the spring and autumn seasons when the weather is really nice: less chance of heavy rains, pleasant temperature and low humidity. In Cambodia, the weather is typically warm all year round. Though rainy season in Cambodia happens between May and October, the showers in the afternoon may not affect much the daily travel schedule. So, the best time to travel for those looking for combined Vietnam and Cambodia tour is from November to April when it is the dry season and there is less rainfall and humidity. As it is also the busy time for tourism in both countries, just remember to book everything in advance to ensure your perfect traveling experience.

Read more: When is the best time to travel to Vietnam?


Suggested itinerary for 2 week trip
Many great places to visit in both Vietnam and Cambodia, but with just 2 week trip we suggest you only focus on the main destinations. Here are the list you should check out:
1. Hanoi – The capital city of Vietnam
Hanoi is the great place to start the tour and the wonderful introduction to the culture of Vietnam. Spend two or three days in Hanoi to explore its rich history and unique lifestyle. There are plenty of things to see in Hanoi such as the Mausoleum of Ho Chi Minh, Temple of Literature, Hoa Lo Prison and Museum of Ethnology. The Old Quarter and Hoan Kiem Lake are the most popular tourist areas where the street life is really vibrant. Discovering the Old Quarter to have the best street food and get yourself familiar with the local cuisine.


Read more: 7 awesome things to do in Hanoi

2. Halong Bay – The descending dragon bay
After leaving Hanoi, Halong Bay is the wonderful place to visit. Overnight cruises in Halong Bay is truly a highlight of any Vietnam customized holidays. The emerald water surrounded by giant limestone rocks is spectacular. Besides the breathtaking sights, there are plenty of activities to join such as swimming, kayaking, cooking demonstration, Tai-chi. Spending one night on a cruise is often enough to enjoy the luxury experience at Halong Bay, but if time permits, a two night cruise is highly recommended to get the real feel of the bay.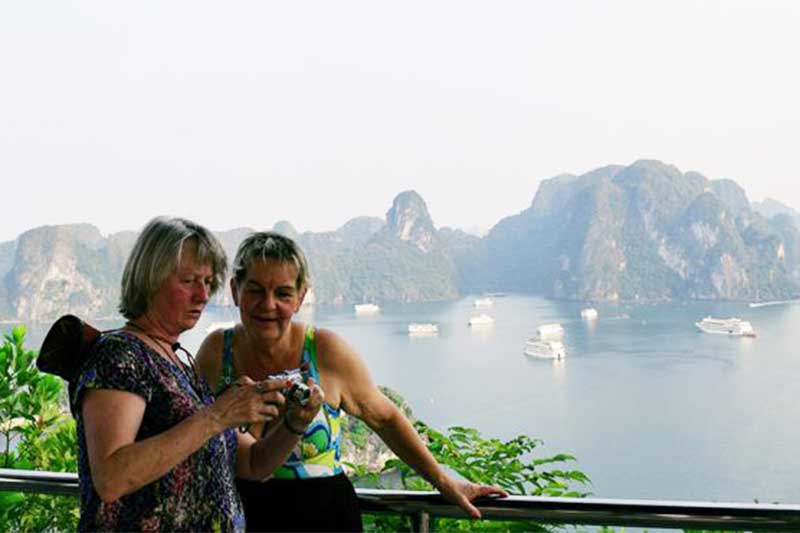 3. Hue – The imperial city
A visit to Hue will complete a holiday in Vietnam for those who are interested in learning more about history and culture of the country. Top places to visit are the imperial citadel, tombs of the emperors, Thien Mu Pagoda. The city has its own characteristics, very tranquil and romantic. The areas surrounding Hue are also very beautiful and worth exploring. Spending 1 day and 1 night in Hue will be enough to experience the former capital.

Read more: 6 best things to do in Hue

4. Hoi An – The ancient town
Hoi An is a World Heritage site and a must-see destination for all Vietnam tours. Hoi An is relatively close to Hue and is regularly combined in one itinerary. The old architecture is beautifully preserved and displayed in Hoi An. The unspoiled beaches and charming countryside surrounding are amazing too. Hoi An is also famous as the capital for custom tailoring. Suits, clothes, shoes, bags can be made within a day by the talented tailors in Hoi An. Spend 2 -3 days in Hoi An to get yourself suited and booted.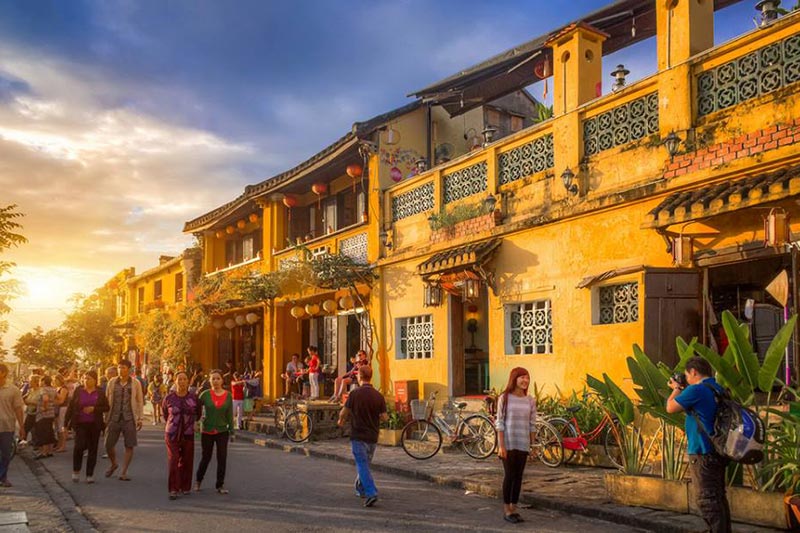 5. Ho Chi Minh City – A modern and vibrant city
The next place in a classic Vietnam and Cambodia tour is Ho Chi Minh City. It is the biggest city in Vietnam and an interesting combination of old and new, modern and history. Ho Chi Minh City is a city experienced primarily at street level and there's always something to discover just around the next corner. We recommend you to stay 2-3 days to get the real feel of this city.

Read more: 8 fun things to do in Ho Chi Minh City

6. Mekong Delta – The labyrinth of waterways
From Ho Chi Minh City, it is pretty easy to discover the fertile Mekong delta. This is Vietnam at its most pastoral. Traveling Mekong Delta is a must for every first-time visitors to Vietnam. Boating the canals, cycling through the local villages and visiting floating markets are top things to breathe in the Mekong.

Read more: 6 interesting things to do in Mekong Delta

7. Siem Reap – The epic Angkor Wat
Ho Chi Minh City is a perfect gateway to visit Angkor Wat as it takes just one hour to fly to Siem Reap. The Angkor complex located in Siem Reap is certainly one of the greatest sites of the ancient world and an absolute must visit. Beyond the temple ruins with their ancient stones encased by the roots of jungle trees, there are much things to do and see in the surrounding countryside. The largest lake in South East Asia, Ton Le Sap would be a perfect addition to the travel schedule of a Vietnam and Cambodia Tour.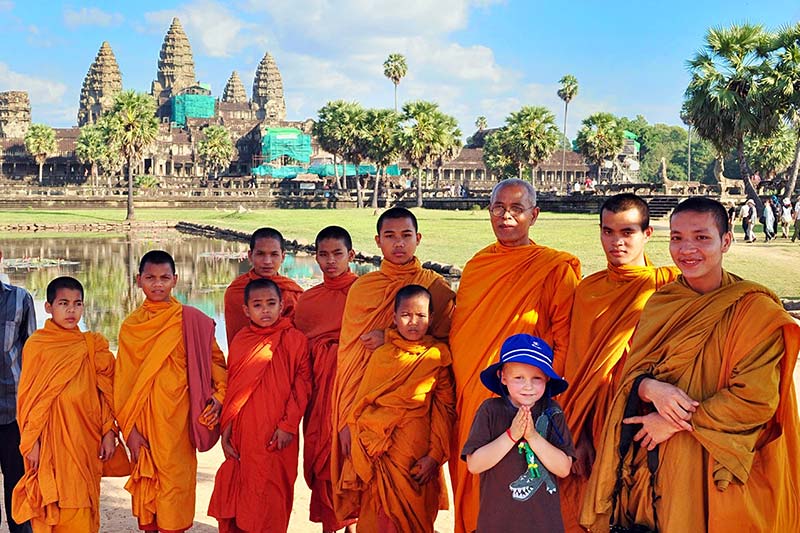 Related Articles:
The 9 easy steps to plan your Vietnam trip
How much money do I need for travelling Vietnam?
13 interesting facts after Cambodia travel
View Tour: Heritage Tour Vietnam - Cambodia 13 days