For a foreign traveler who is planning to have a trip in Vietnam, it can be necessary to organize a visa entry to Vietnam. If travelers have the basic information about visa policy of Vietnam, the process of applying visa for Vietnam won't be a stressful and time-consuming. There are few common questions that are regularly asked when people are planning to organize visa entry for their Vietnam customized tour. Our article here lists the most typical questions that are frequently asked by travelers and the relevant answers to them.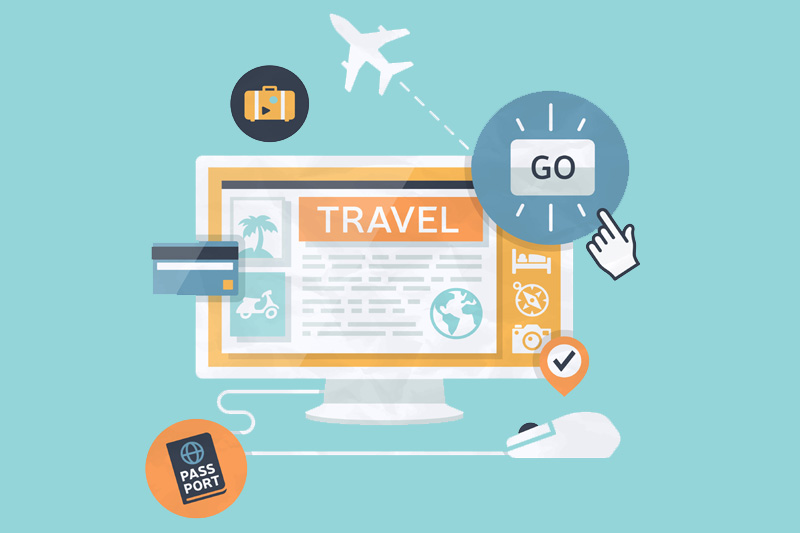 1. Do I need visa for traveling to Vietnam?
In general, most of the tourists go for holidays in Vietnam need to organize an entry visa. However, there is a short list of countries that theirs citizens can receive a short-term visa exemption from the Vietnam Government.
The countries that can enjoy the visa-free travel to Vietnam include: Singapore, Malaysia, Cambodia, Indonesia, Thailand, and Laos for a period of up to 30 days; the Philippines for a period of up to 21 days; the UK, Denmark, Sweden, France, Germany, Spain, Norway, Italy, Finland, Russia, South Korea and Japan for a period of up to 15 days; and Myanmar and Brunei for a period of up to 14 days.
If citizens from the list of countries above plan to have a stay in Vietnam longer than the agreed visa-free period, it is mandatory to apply for full visa via the Vietnamese Embassy or Consulate, the E-visa or the Visa on Arrival.
Obviously, anyone travel to Vietnam from other countries out of the visa exemption list, need to apply for appropriate type of visa to match travel itinerary of their Vietnam customized holidays.
2. Where do I get my visa?
For citizens from most countries travel to Vietnam (from Europe, US, UK, Australia, New Zealand, Cananda), there are two common ways to apply for Vietnam visa:
- Using the old way and apply for visa directly at Vietnamese Embassies or Consulates abroad. This way is likely to be more expensive and the processing time is usually between 5-7 working days. However, it is possible to apply for visa via Embassy or Consulate up to 06 months before arriving in Vietnam so travelers will have plenty of time to prepare well in advance for the holidays in Vietnam. This kind of applying visa can be done by post, email or in person. The procedure is different with different embassies or consulates so it is suggested to check with each embassy.
- Applying visa online using the Vietnam Visa on Arrival method. This way is likely to be cheaper than applying visa via Vietnam Embassy. In order to get the Vietnam visa on arrival, it is necessary to use a third-party visa agent or tour operator based in Vietnam. They can help to issue a Visa Approval Letter which will allow you to board your flight to Vietnam and the visa will be stamped on your passport with separated fee ($25 for single entry visa/$50 for multiple entry visa) at designated international airports in Vietnam (Hanoi, Ho Chi Minh City, Danang, Nha Trang)
The latest way of applying for Vietnam Visa is via E-Visa which was officially launched in February, 2017. It is practical for citizens from 40 countries for the single-entry trip and up to a stay of 30 days. The E-Visa is available for citizens from:
Azerbaijan, Japan, Kazakhstan, Brunei, Sweden, Myanmar, Chile, Czech Republic, Philippines, Russia, Denmark, France, Romania, Bulgaria, Norway, Peru, Cuba, Colombia, Timor Leste, Venezuela, Uruguay, Hungary, Luxembourg, Poland, Slovakia, Finland, Belarus, Armenia, Spain, Ireland, Mongolia, South Korea, Panama, Italy, Greece, Germany, Argentina, China, United Kingdom, and United States of America.
3. Do I apply for single-entry visa or multiple-entry visa?
The answer for this will depend on the travel itinerary of your Vietnam customized tours:
- Single-entry visa: this visa will be a perfect choice for travelers who plan to visit Vietnam only. If you leave Vietnam at any point while having this visa, you will need to re-apply for a new visa in order to get back in Vietnam.
- Multiple-entry visa: this visa will be convenient for travelers who want to make a combined trip in Vietnam and Indochina. You can have the flexibility to enter and leave Vietnam at any time to visit other countries in the same region such as Cambodia, Laos, Thailand or Myanmar.
4. Which kind of document do I need to apply for Vietnam Visa?
Vietnam Visa can be easy to apply for and there are few documents requested by local government that travelers need to submit:
- For applying visa via Vietnam Embassies or Consulates, travelers will need to submit the following documents: a Visa Application form (downloaded from the embassy's official website or pick up directly in person at embassy); valid passport for at least 06 months after return date; 02 recent passport sized photos; and the payment for the cost of visa (vary with different embassies)
- For Visa on Arrival: similar documents which include the entry/exit application form (can be downloaded or pick up at airport); 02 passport sized photos, valid passport for at least 06 months after return date; the Visa Approval Letter. Plus the visa stamping fee paid at the airport, $25 or $50 depend on type of visa. This fee must be paid in cash (USD or VND).
5. Is Vietnam Visa on Arrival applied for entering Vietnam via land-borders?
The answer is NO. The Vietnam Visa on Arrival is only applied for travelers who are planning to travel to Vietnam via one of the international airports: Hanoi, Ho Chi Minh City, Nha Trang or Danang.
If travelers intend to enter Vietnam via a land-border or seaport, they will need to get Vietnam Visa via Vietnam Embassies or Consulates abroad Or via the E-Visa.
6. Are there any destination in Vietnam can be visited without a visa?
Phu Quoc Island is classified as a Special Economic Zone and travelers to this island are eligible for a 30 day visa exemption if they only plan on visiting Phu Quoc and no other destinations in Vietnam. This visa exemption in Phu Quoc Island is practical for all nationalities, but travelers will need to match these requirements:
- A valid passport for at least 06 months after the return date.
- Round trip air ticket to and from Phu Quoc Island. The onward destination can be any country except Vietnam.
- The stay on Phu Quoc Island must be less than 30 days.
Related Articles