Obviously, deciding on where to travel for a big oversea trip is not easy, especially when it is your first time ever having holidays in a foreign country. It is an important decision that you will remember forever because it will be your first time experiencing a new culture outside your country. First-time travellers usually expect a destination where they can enjoy the common requirements like beautiful landscapes, wide range of interesting activities, delicious food and certainly they also want it to be a foreign-friendly destination. Have you ever thought of Vietnam as the destination for your very first oversea trip? Let us show you the reasons that make Vietnam a perfect place for first-time travellers: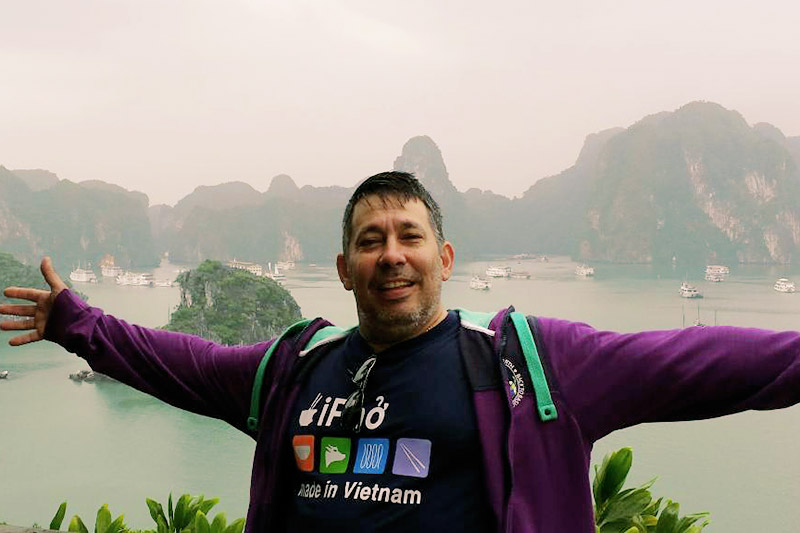 1. Huge variety of wonderful things to do and see
Vietnam is a long country from North to South which often takes between 2 and 3 weeks to fully complete the Vietnam private tours. One of the good things about travelling in Vietnam is that there are tons of incredible things to do and see along the country it always seems that you will definitely find something you love at any destinations you travel to.
If you are interested in history, visit Hanoi or Hue and there are plenty of places giving you historic lessons. If you are a beach lover, Vietnam has a long list of the most beautiful beaches in the world for you to enjoy your family holidays. How about the natural beauty? Halong Bay, Phong Nha or the Northern Mountains are loaded with stunning and breath-taking scenery. No matter what type of traveller you are, Vietnam can satisfy you.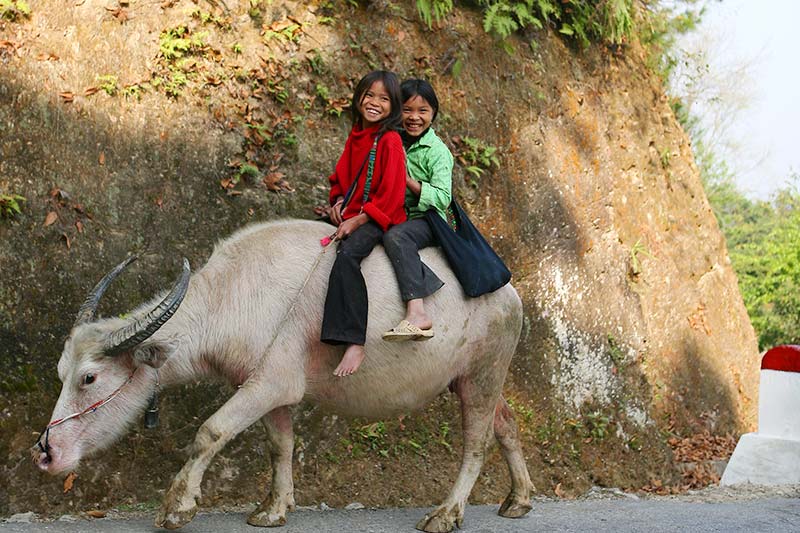 Read more: Things to do and see in Vietnam


2. Delicious Vietnamese Food
Talking about food, Vietnamese cuisine is second to none. Everything here is so delicious, fresh and healthy. Each regions in the country have special dishes with their own distinctive flavors that guarantee to bring unique taste to travellers and make them even want to think about what to eat for next meal while eating the current one. If you are a foodie, heavenly experience is exactly what you will get during your Vietnam private tour. Besides the world-wide recognized dishes like Pho, Banh My or Spring Rolls, let's join a street food tour in each destination you travel to, try even the strange looking dish or a bowl of whatever noodle, you will not be disappointed at all.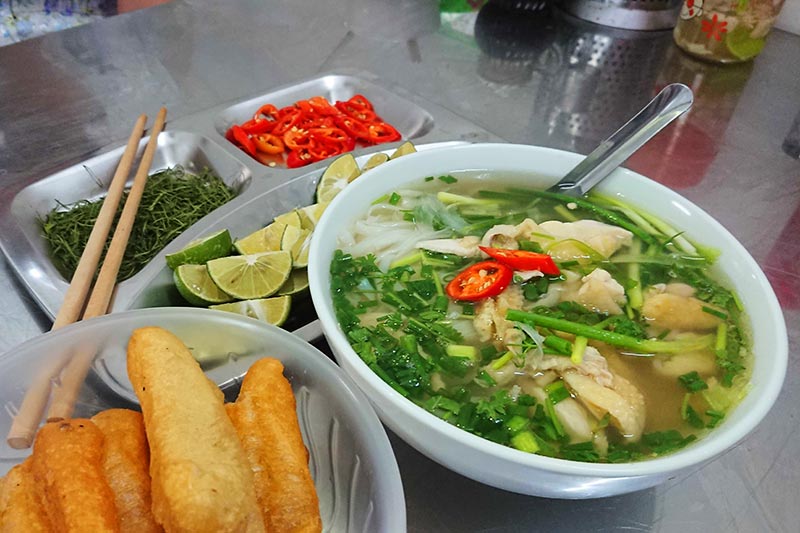 Read more: Vietnam Street Food: Top Essential Dishes


3. Awesome Vietnamese people
For many travellers, in the first trip ever abroad, when so many new things are happening around, they tend to feel uncomfortable to handle with the less-than-pleasant local people and it can become one of the significant worries. So, the local Vietnamese can be a big reason making this country a perfect place for first-time travellers. You will soon realize that the locals here are so open and friendly. Friendly greeting and warm smile are what you will encounter wherever you go during the Vietnam customized tour. Interacting with hospitable local people will be a unique experience that gives you real insight of local culture and lifestyle. So, do not hesitate to talk to local people during your trips in Vietnam.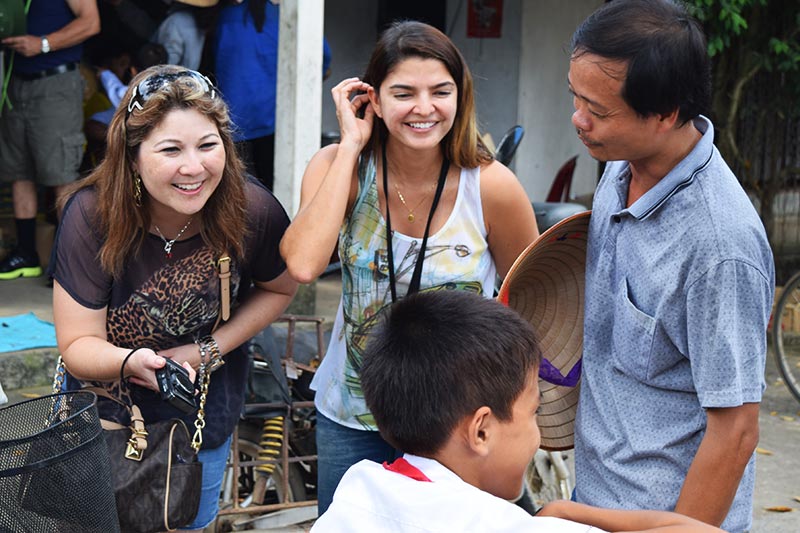 Read more: How to communicate with Vietnamese people?


4. Affordable destination
Vietnam is still a developing country and travelling in Vietnam can be reasonable for varying kind of budget. Hotels, resorts, hostels have been developed rapidly in both quantity and quality that can easily match every budget and expectation, from basic to luxury travelers. The cost for a Vietnam customized holidays can be cheaper than the similar one in other continents. The essential things for travelling like accommodation, food, transportation are quite affordable and in many cases, people even end up with spending less than they might think.
Read more: How much money do I need for travelling Vietnam?


5. An all-year-round destination
Finding the very best time to travel to Vietnam can be difficult as it is a long country where the weather varies by region and spans many different climate zones. The good thing of travelling in Vietnam is that it is the all-year-round destination which means you can see somewhere in the country will be nice at all times:
- The North Vietnam has 04 different seasons with best time to visit is during the Autumn and Winter that last from late September to March, the average temperature is between 15 to 28 degrees Celsius. The summer last from late April till August which is also the rainy season, the temperature can be much warmer, sometimes can even reach 40 degrees Celsius.
- The Central Vietnam has a long dry season which is a nice time to visit between January and August, with temperature is about 30 to 32 degrees. The rainy season here lasts from September to December.
- The South Vietnam is close to the equator and has tropical climate. Rainy season begins in May and finishes in late October. Dry season is from January to April. The temperature remains between 28 to 34 degrees Celsius constantly all year round.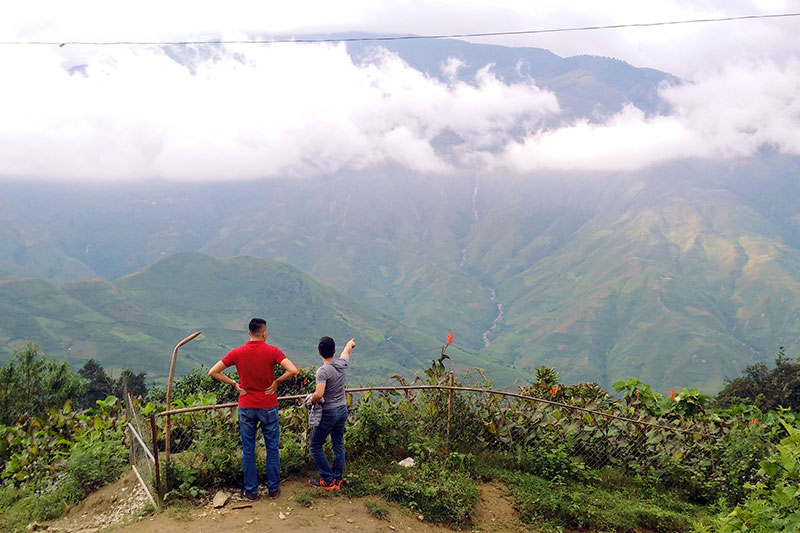 Read more: When is the best time to travel to Vietnam?
---
View tours:
Vietnam Heritage Tour 15 days
Vietnam Culinary Tour 13 days
Cambodia - Vietnam Highlights 15 days