Hoi An is known as one of the UNESCO World Heritage with many breathtaking views and scrumptious cuisines. This place also attracts tourists by traditional customs and festivals which make them want to stay longer. So, why a town which has modest size and population can be a fascinating destination? Check it out!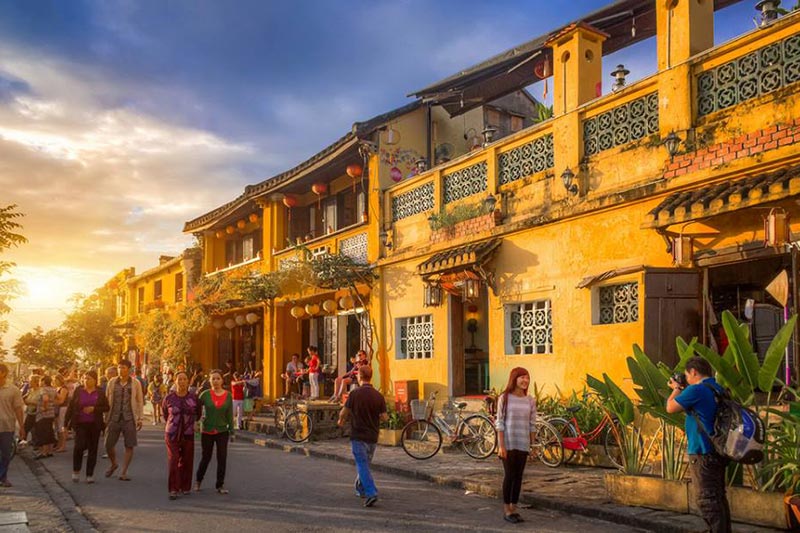 1. Silk Lantern

Appearing around the 16th century at Hoi Street (Quang Nam) and existed for more than 400 years, Hoi An lantern is one of the oldest traditional art products in Vietnam. According to Vietnamese customs, hanging colorful lanterns in front of your houses may bring happiness and blessing. These lanterns are made and decorated elaborately from the stage of choosing bamboos to form and bend the frame of lamps. After creating the light frame, the wooden structures are covered with fabric in order to create the unique beauty of products. Hoi An lanterns are not only diverse in design but also kept a nostalgic feature.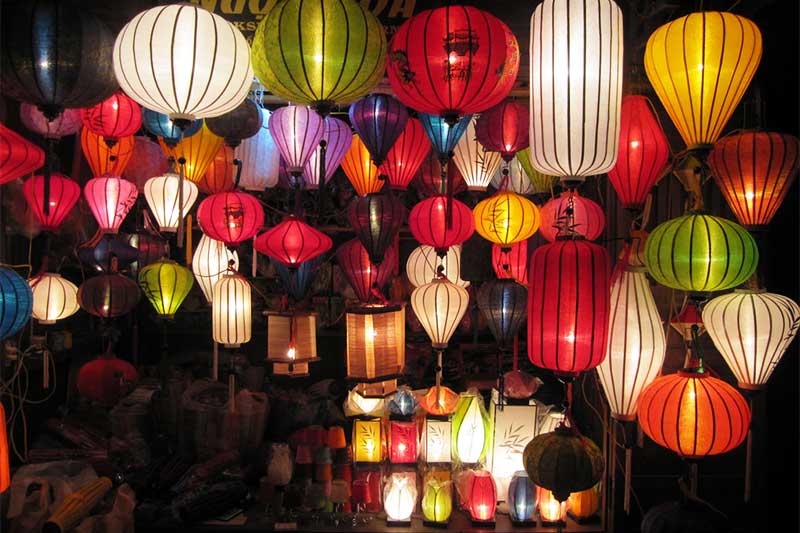 In particular, foreigners who have tours in Vietnam are really impressed by plenty of silk lanterns hanging on special occasions. Thousands of shimmering lanterns are combined with ancient houses, which creates striking scenery. Just have a seat on a riverside restaurant or blend into the crowd and you can immerse into the ambiance of Hoi An.


2. Photography
The picturesque views in Hoi An are totally suitable for the vintage style photographs. No matter whether you are a professional photographer or just a typical tourist joining in Vietnam private tours, Hoi An's spectacular sceneries definitely make you satisfied. There are many ancient concrete walls covered by yellow painting and quaint patterns alongside walking streets. Hoi An also has colonial houses with simple structures or lots of wooden bridges over canals that make the best background for your shots. You could stroll along the streets in the early mornings and take some random photos, you will be surprised by these gorgeous pictures. In addition, you may have a chance to witness the Silk Lantern Festival in Hoi An Old Quarter with a sky full of vivid lanterns and it is the memorable moments for your pictures. If you still hesitate, you could experience through Vietnam customized holidays by yourselves.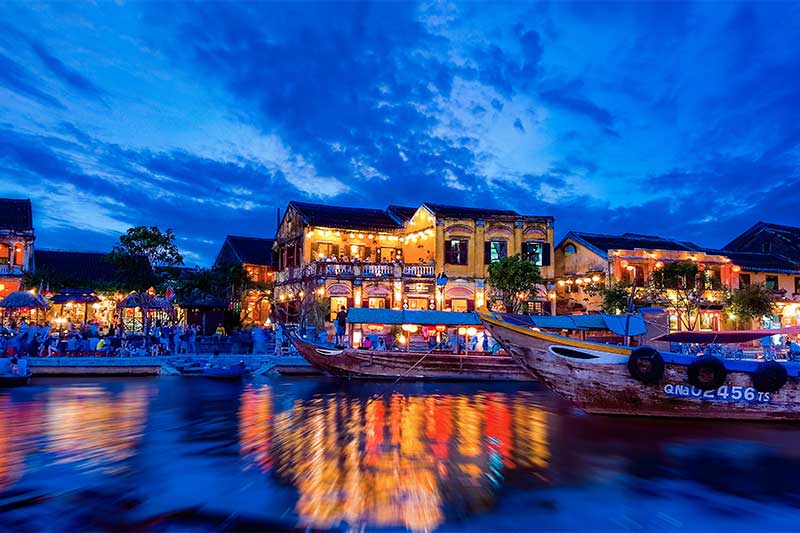 3. Tra Que Village and Paddy-fields
Vietnam has endless paddy-fields from the mountains to deltas. When you feel tired and want to stay away from the hustle and bustle of cities, you can spend your time cycling around these fields. The fresh atmosphere combines with the whistles of morning porridges may make you relaxed after hectic days. Coming to Hoi An, you should ride your bicycles in Ancient Town and observe the daily life of the locals. If you cycle Hai Ba Trung Street for approximately 3km, you will see Tra Que village, an archaic town is full of vegetable and flower gardens. In this area, you will get a glimpse into countryside life such as watching farmers cultivate. You also may discover the process to make local dishes. It's all green and fresh!!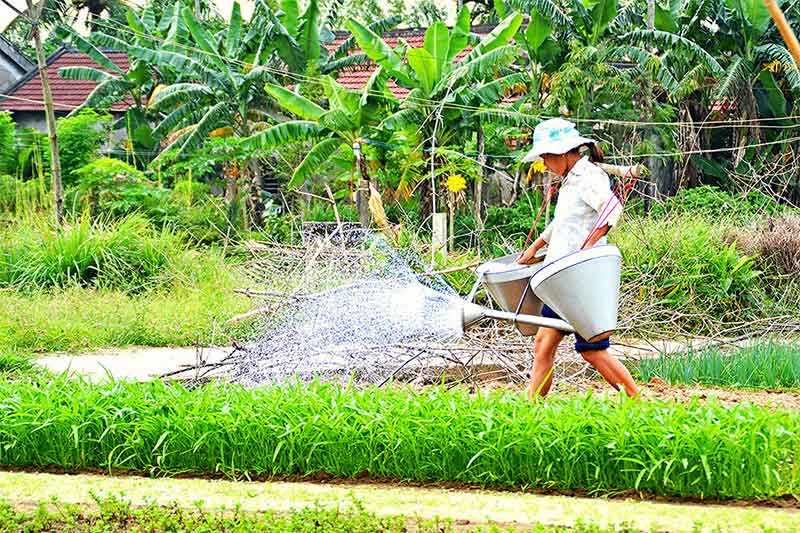 4. An Bang Beach
An Bang is truly an ideal beach for a Vietnam vacation from March to October. You may be astonished: why an ancient town has a beach? The fact that you can see Hoi An's coastline if you keep cycling past Tra Que village on Hai Ba Trung Street. Only about 4 kilometers far away from the center, An Bang Beach can fill your souls with white sand and crystal- clear water. You can sit back and stretch your legs under the umbrella or try some water sports like scuba- diving. You also can buy some souvenirs or local postcards as gifts for families and friends.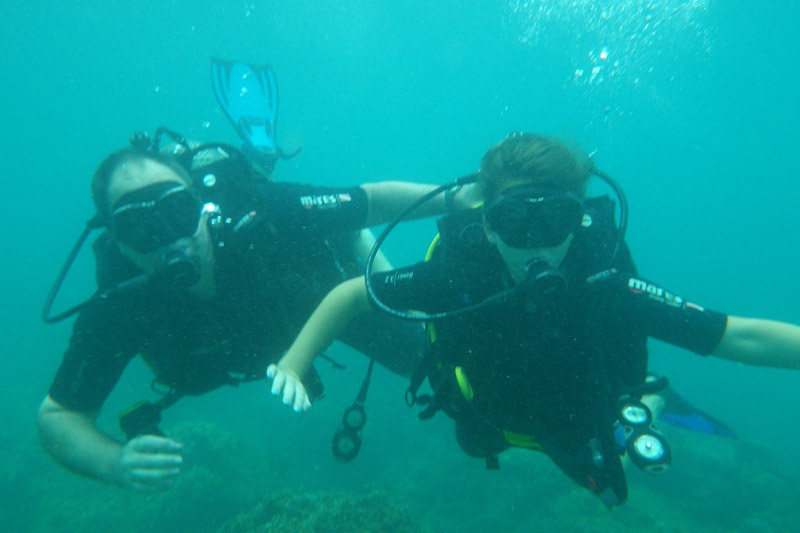 5. The cuisine
Local foods in Hoi An seduce tourists because of its particular tastes made from skillful hands of local residents. Cao Lau is one of the most typical food in Hoi An. In order to create the golden color and flexibility of noodles, the cooks have to use ashes from Cu Lao Cham for soaking the rice. The water used for cooking broth must be taken from Ba Le ancient well, a renowned well for its non- alum water. This makes Cao Lau have its own savor.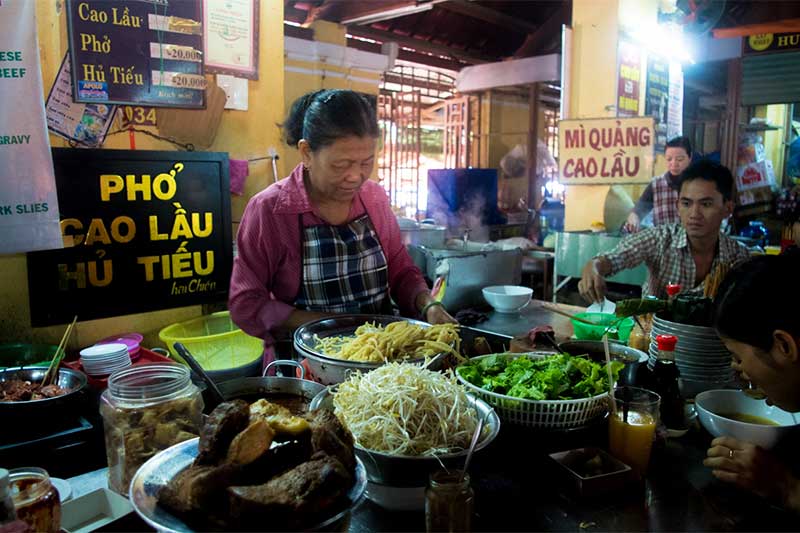 Another must-try food in Hoi An is Banh Beo, which has small balls of rice flour mixed with onions and porks, set on banana leaves and steamed. The unique feature of Banh Beo is shrimps. The prawn layers with red-pink color are evenly covered with the cake, combined with black pepper and green onion. Banh Beo Hoi An often served with fish sauce. If you want more flavor, you can add some chili or pickled vegetables. When eating Banh Beo, visitors will feel a lot of flavors mixed together: the flesh of the meat shrimp, the cool taste of the white smooth cake layer, the salty taste of fish sauce. In particular, eating Banh Beo must use "bamboo knife", a bamboo stick with a blade shape. It is a culinary way that makes the difference between Banh Beo and other delicious dishes in Hoi An.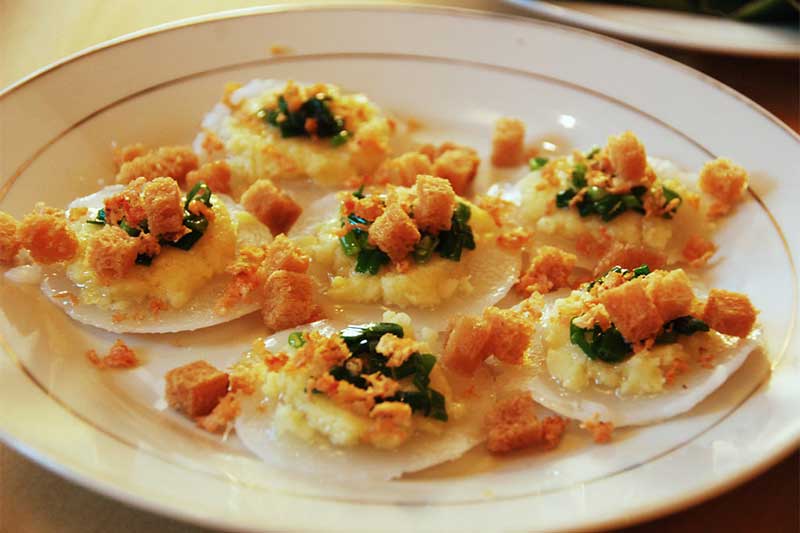 Related Articles:
6 brilliant things to do in Hoi An
7 best reasons to visit Hoi An on your Vietnam private tour.
Top tourist attractions to visit in Hoi An town.

See tours:
Absolute Vietnam Holidays 15 days
Vietnam - Laos Discovery Tour 14 days