Mobile phones and smart phones are playing an essential part in our life nowadays. It can be quite inconvenient and unpleasant not having your cell phone even for just a single day. Whether it be for working or entertaining, your smart phone is the one-stop resource. Many people today even plan their holidays, book hotels and traveling services via their mobile phone as many websites can offer a mobile friendly version or develop an application for smart phones. One of the top questions for travelers planning their customized tour in Vietnam is: How to use mobile phone there? In our article today, we would like to share the best tips on using mobile phone in Vietnam.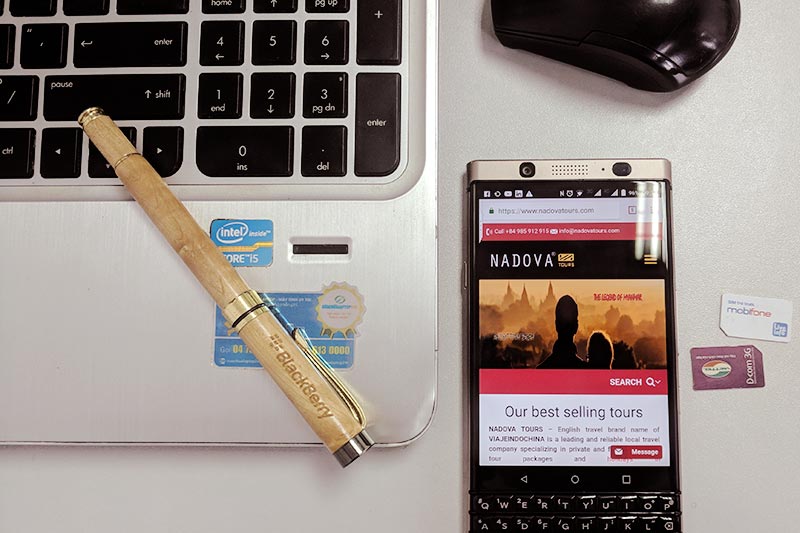 Check your phone
Firstly, you may need to check your phone to know that it is whether a locked or an unlocked phone. If your phone is a locked one and you want to bring it to Vietnam, please check with your service provider to know about the terms of international roaming (this can be quite expensive). Buying a simple cell phone in Vietnam which is relatively cheap and using a local sim card instead of bringing your locked phone is a good solution in this case.
If your phone is unlocked, simply bring it with you and buy a sim card when you arrive in Vietnam. Then, you will have a local number for communicating during your private tours in Vietnam. You also can have access to 4G/3G with a local sim card here.
Buy a sim card in Vietnam
Is it easy to buy a sim card in Vietnam? The answer is yes, it is a piece of cake. You can purchase a sim card just after you land in Vietnam, there are stalls at all international airports selling sim cards for travelers. If you miss the chance at airports, there are telecommunication stores in every major streets in the city or you can even buy sim cards at convenience stores, supermarkets, street stalls, etc. Remember to have your sim card on either Viettel, Mobifone or Vinafone suppliers for the best phone coverage throughout the country as they are the three networks that control 90% of the mobile market in Vietnam.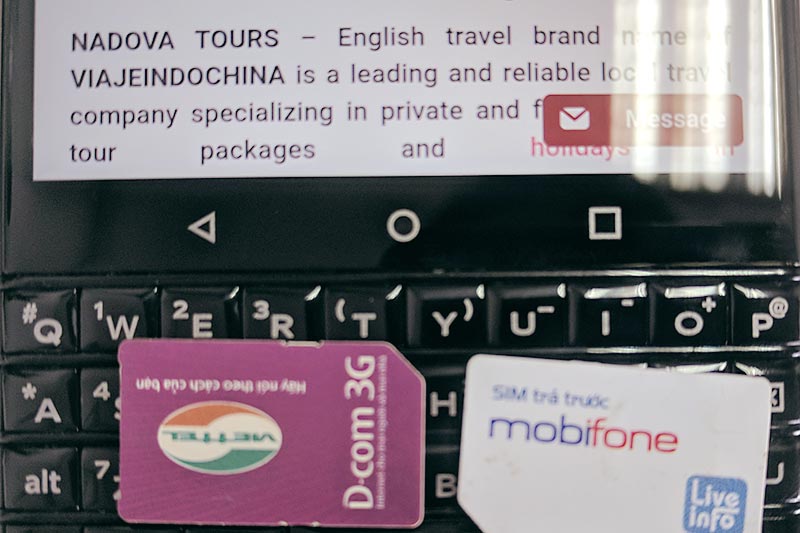 The sim card sellers will help you to insert the sim card and install the necessary procedure for your phone. Those three big networks also provide great 4G/3G service in Vietnam so simply ask sellers to set up the service in your mobile phone if you wish to connect to the internet while on the go. The 4G/3G service works pretty well in Vietnam and it is very comfortable and beneficial to navigate around with Google Maps, especially if you are traveling to Vietnam by yourself.
The usage rules and how to top-up
The cost for a local calls, international calls or text messages is quite low, and there are just few differences between the networks. For example, a phone call from a mobile phone to another of a different network is around 2000 VND/min, and an international text message is around 2500 – 3000 VND/text. You can look for the exact charges on each network's website.
The sim card you purchase will come up with some pre-paid minutes/credits but not much, just enough for you to make 2-3 minute international call. Topping up the credits/minutes is very simple to do. You can buy the top-up cards easily at many stores/stalls on the street. The cards are in different denominations, from 10,000 VND up to 500,000 VND. When you scratch the card, there will be a 12 digit activation code. Then, you simply dial *100*Activation Code# and 'Send' or 'Call'. The network company will instantly send a message to say your minutes/credits have been topped up. Dial *101# and 'Send' or 'Call' for checking the balance.
How to make a phone call with local number
When you have a local number and your mobile phone is ready to use, it is time now to understand the phone number in Vietnam and how to dial phone number here. The mobile phone number format in Vietnam is 10 or 11 digits like this: 09x -xxx-xxxx or 01yy –xxx-xxxx.
Call to a local land line: Dial City/Province code (3-4 digits) + Phone Number
Call to a local mobile number: Dial 09x -xxx-xxxx or 01yy –xxx-xxxx.
Call to international number: 00 – Country Code – Area Code + Phone Number or Mobile Phone Number.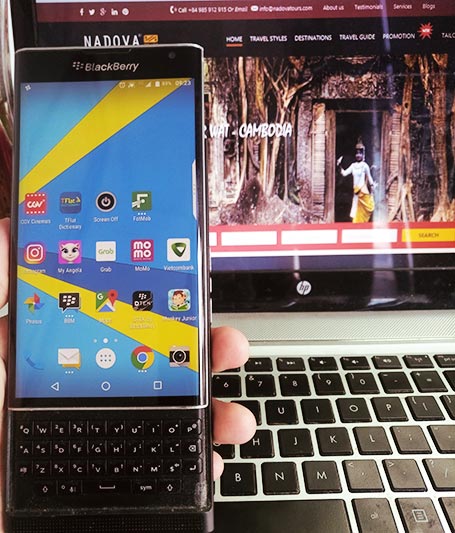 Alternatives to local sim card
When you bring your mobile phone on a tour to Vietnam but do not want to have a local sim card, you can install applications on your phone that offer free call over the internet like Whatsapp, Skype, Viber, etc. The internet service in Vietnam is really good and you can have Wi-Fi connections in almost everywhere, from airports, hotels, restaurants, bars, coffee shops to express buses, trains or even some public places.
Related Articles:
Best packing tips for holidays in Vietnam
What should not bring on your trip to Vietnam
8 ways to save money on a Vietnam Tour