Cambodia is home to various means of transport ranging from popular vehicles to uncommon ones. Therefore, you should be equipped with some basic knowledge to navigate transport in the land of Angkor Wat. In particular, when you want to single out what kinds of transport to travel around the hustling streets, across the country or climb up to the summit of some mountains, here are some tips for you to get acquaintance with transport in Cambodia.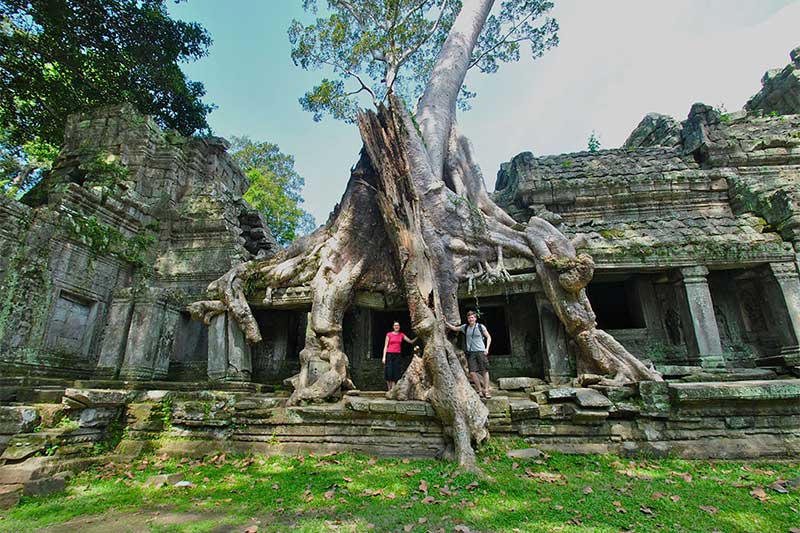 Tuk Tuk
It seems to be weird because you may have heard the home of Tuk Tuk is in Thailand. However, Tuk Tuk is also the most popular mode of transport in Cambodia with two-wheel freight being pulled out by a motorbike. Considered as one of the most convenient vehicles, Tuk Tuk can help you a lot if you want to sightsee the sceneries in your Cambodia private tour. Just making sure you bargain for a reasonable price before getting in a Tuk Tuk in order to ward off over-charging issues when you get off. You also should bring along a pocket of riel because drivers rarely have the change for you. Moreover, considering to avoid moving around after 10 pm as it is hard to find Tuk Tuk and you have to pay much more money.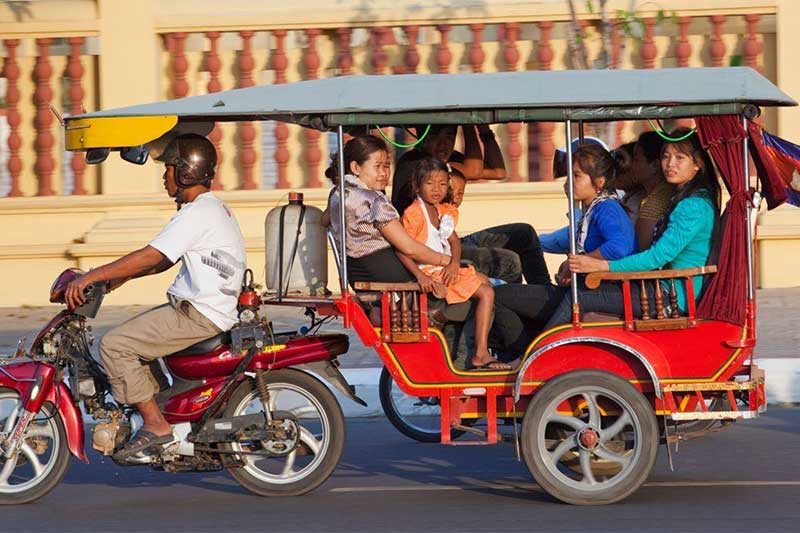 Shutter bus
Most of the locals in Cambodia use local buses as a common public transport to commute. With tickets are affordable (around $0.38 for a single journey), tourists not only save some dollars but also have chances to have some chit- chat with locals in the buses. Cambodian bus service recently operates eight routes which contain a wide range of bus stops in tourist attractions, so it will be an exhilarating experience for you to explore the city. You also use this form of transport to go further in the outskirts of the town. All you have to do is having some apps to see the routes and timetables of buses.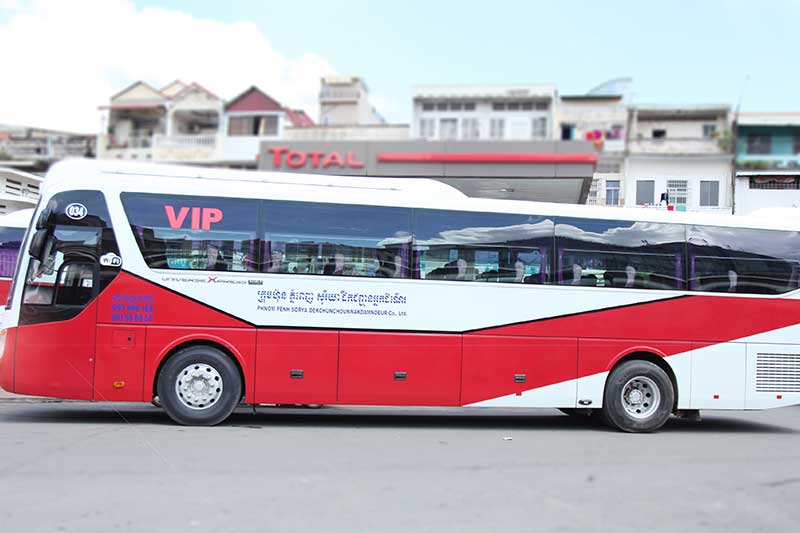 Read more: 8 best must-try activities in Siem Reap, Cambodia
National bus (or long- distance bus)
While local buses can assist you to discover the gems in the urban area, the national bus is an ideal option for you in case you want to head to far-flung corners in your Cambodia customized tour. Nevertheless, you are free to opt to the most suitable buses, so make sure to pick which bus you want based on some standards like the safety, convenient facilities, free wifi and the list goes on. Tourists may see reviews from others about brands of the national bus in advance to have fulfilled tour in Cambodia.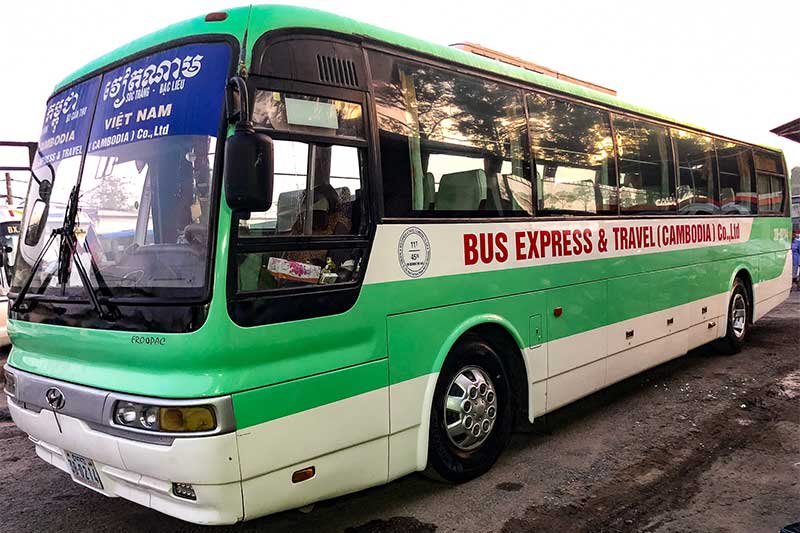 Private taxi
Private cab is another choice for you when you want to get around the country. Comparing to other means of transport, it is convenient for visitors when they want to travel in short distances or stop by some stores. Furthermore, taxis can be arranged through your hotel receptionists whenever you want. These are also faster than buses, so be assured that you are always on time. Taxis also usually wait outside hotels and restaurants but, as they are unmetered, the fare should be fixed before leaving. Shared taxi is a more affordable alternative, but you may suffer from strangers' body smell or being packed with a bunch of their stuff.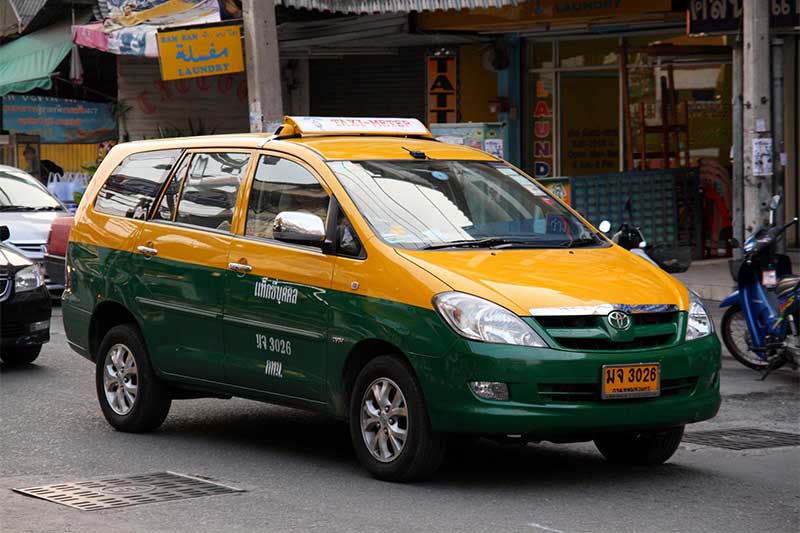 Read more: Cambodia or Myanmar: Which country you should you go to?
Rented motorbike or bicycle
If you travel alone, enjoy the adventure and want to explore the country of Angkor Wat on your own, you can find a motorbike or bicycle rental at the hotels and motels you are staying at. Riding around the city and stop by wherever you want is an unforgettable experience when you have Cambodia vacation. Hotels often have bicycle and motorbike rental services for visitors. However, you should make sure your license is valid in your Cambodia family tour.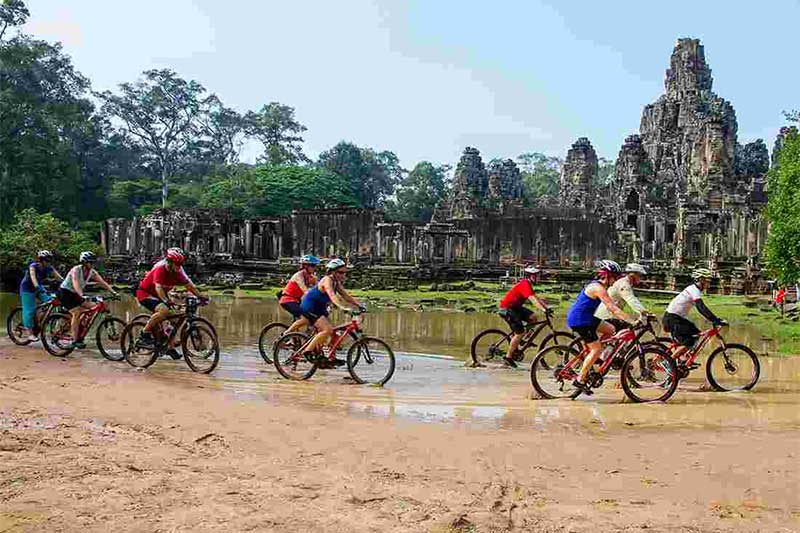 Motodop
Motodop (or motorbike taxi) is pretty common in Cambodia streets. You can easily meet the motodop drivers have some shut eyes in the dappled shade and wait for the next customer arrives. It may not be the safest mode of transport, but it's definitely the most fun when you can weave in and out of the traffic. You also have chances to talk with locals about their daily routines or have more knowledge about Cambodian people. Most motodop drivers are unable to speak English, so be prepared to give the right directions.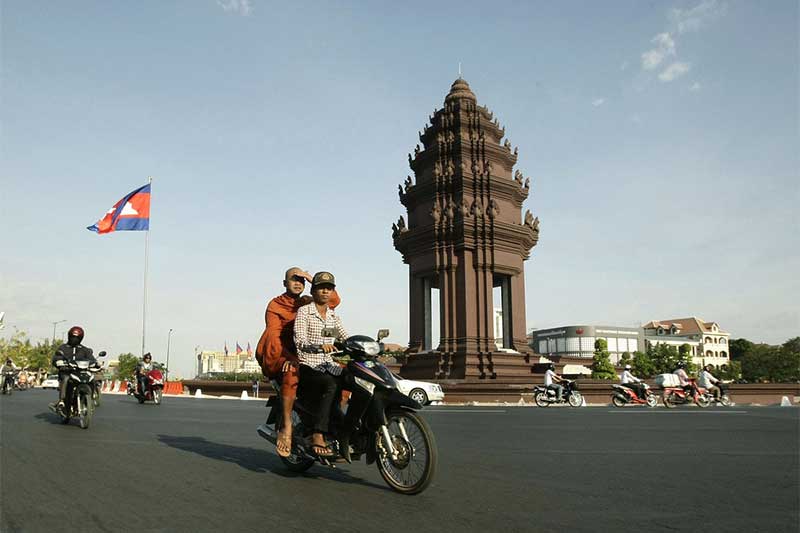 Read more: How to spend 1 week in Cambodia
Walking
Walking only applies to these attractions inside the city. This is the easiest, cheapest way for you to explore Cambodia and of course, it will be exhausting. However, with the map in hand, you can visit many attractive destinations in Cambodia and enjoy the fresh ambience at the crack of the dawn.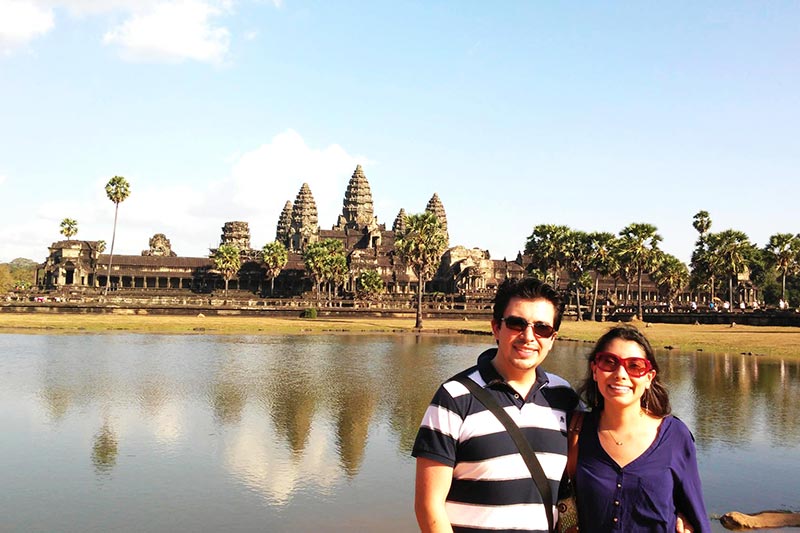 See tours:
Heritage Tour Vietnam - Cambodia 13 days
Best Indochina Family Tour 21 days