Since you have to #workfromhome due to Covid-19 outbreak, you are unable to have a trip to Hanoi or Ha Long Bay these days. However, you can make the best of this situation by engrossing in a true Vietnam-styled day without leaving your house. These activities also help you unwind a bit after screen time for work. Sound interesting, right? Here are some tips for you to feel-like-in-Vietnam when still wearing your pyjama.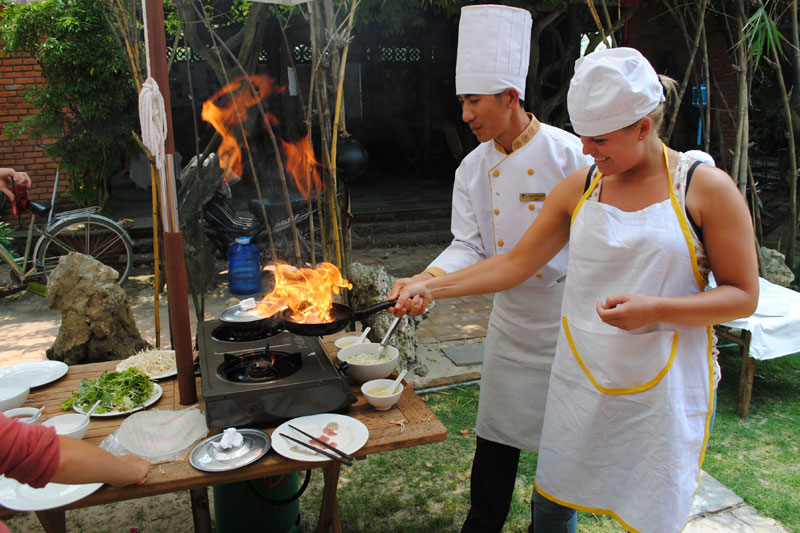 Make quick Vietnamese Beef Noodles (Phở)
It is easy to fall madly in love with Phở if you once savor this miracle dish. Without stating the obvious, Phở is a quintessential must- try dish for any visitor who has Vietnam private tour. In case you may not know, Phở is a noodle soup consisting Phở noodles itself, the broth, tender slices of beef and a variety of herbs. The most difficult step is the broth which is not only cooked from beef bones but also infused with various roasted spices. A hot bowl of Phở in a weekend afternoon definitely can provide you with a nutritious and scrumptious meal. Many people hesitate to make Phở because it looks like a restaurant staple, but it's actually not all that hard to make a quick version at home. True Phở broth is a long-simmered affair, combining chicken or beef bones with aromatics like onions and ginger to make a deeply rich, deeply savory broth. Making a great broth is a process that takes hours — sometimes days. While this kind of slow-cooked pho is top-notch, we can make a much quicker version using store-bought beef stock. We can also get close to the flavors of real pho broth by taking just a little time to infuse the broth with some aromatics. Simmered for 30 minutes with some onions, ginger, whole spices, soy sauce, and a dash of fish sauce — we can make a simple pho broth that tastes heavenly.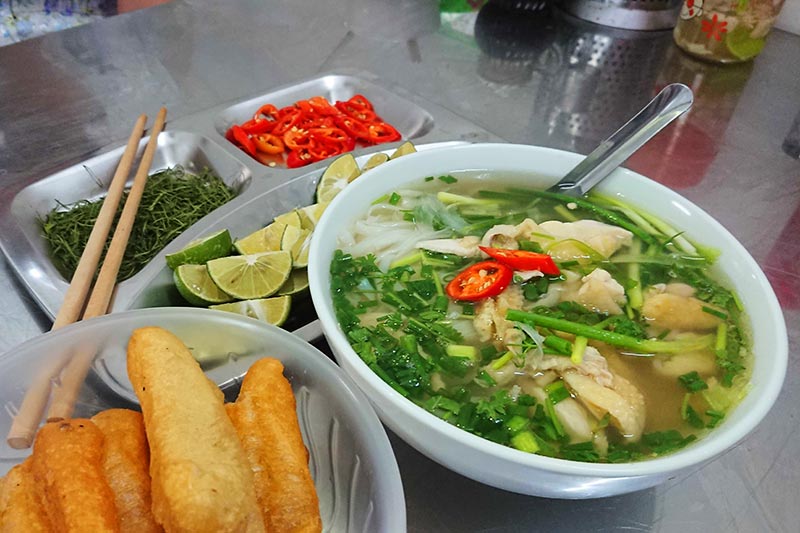 Read more: Top crazy things to do on a Vietnam tour
Make a Bánh Mì at home
In case cooking Phở is too much for you, making home-made Bánh Mì seems to be more effortless with easy-to-find ingredients. Banh Mi can be made with crusty French roll, packed with pâté, shredded pork, fresh Vietnamese greens, pickled vegetables and some chillies (if you are spicy lover). You even can create a tailor-made Banh Mi depending on your personal tastes. Just spending some minutes with simple steps and you can enjoy one of the best cuisine in your Vietnam travel package. Don't forget to savor it with a glass of lemonade to offer vitamin C for your body and boost your immune system.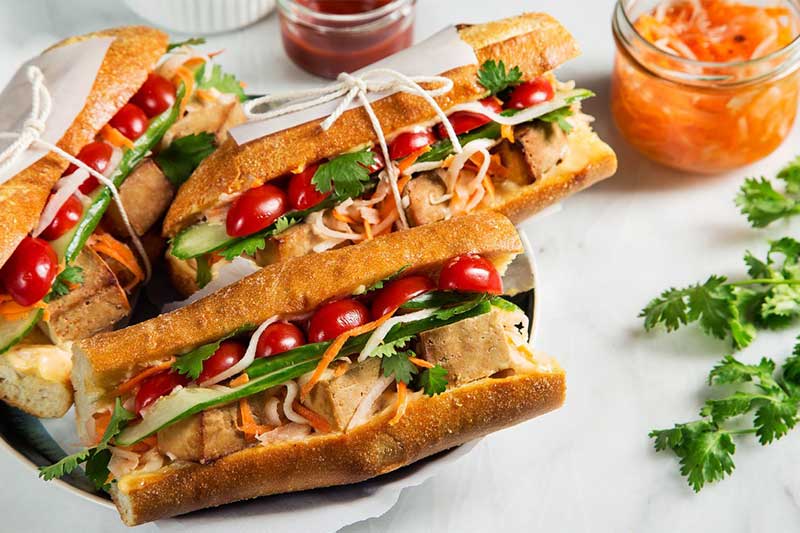 Read more: Things you should bring on your Vietnam tailor-made tour
Drink a cup of Vietnamese iced coffee
Vietnamese iced coffee is an internationally acclaimed drink which can mesmerize visitors who have Vietnam family tours. Since we can't sip this savory drink in Vietnamese café, let's get one brewing at home. Vietnamese coffee is chocolatey and robustly bitter with sugary flavor from condensed milk (or condensed coconut milk). It's available to buy all these stuff online and you can make a cup of iced coffee by yourself. If you want your product to be more authentic, buy a traditional Vietnamese coffee filter (phin). Just pour a tablespoon of Vietnamese coffee powder diluted by water into this filter. This infusion will slowly drip incredibly strong coffee into a glass of ice. Add a spoonful of condensed milk and you can relish your handmade Vietnamese coffee. The result is a rich, sweet with fascinating aftertaste making you want more. This moreish beverage will make you feel like you are in a shady side street in Hanoi.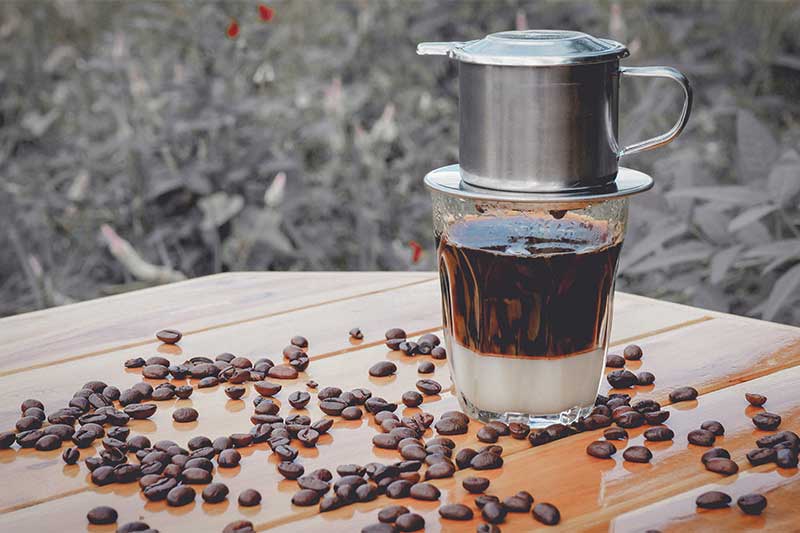 Read more: 7 things you should not eat or drink in Vietnam
Watch Vietnamese films on Netflix
After quenching your thirst by Vietnamese iced coffee, you can continue your Vietnam customized tour with a popular film in Vietnam named "Furie" (Hai Phượng). In recent years, film industry in Vietnam has been developing and attracting a wide range of global views by numerous sought-after flicks. If you want to know more about America- Vietnam war, you will probably want to immerse into Vietnam War – a documentary on Netflix. Most people who are familiar with Vietnamese films on the big screen may find some typical ones like Apocalypse Now (1979) and Full Metal Jacket (1987). Vietnamese filmmakers have found more to focus on than the war, so you can see different aspects of their culture.
In particular, Furie (2019) was released on Netflix last year and is very much a love letter to the power of badass mums everywhere. Its plot hinges heavily on a single mother- Furie or Hai Phuong who is working in rural Vietnam as a debt collector. When her daughter Mai goes missing, she must embark on a white-knuckle, martial arts odyssey into every corner of Ho Chi Minh City to get her back. Resemble Taken (2008), Furie is beautifully shot, paying extensive homage to Vietnam's landscape.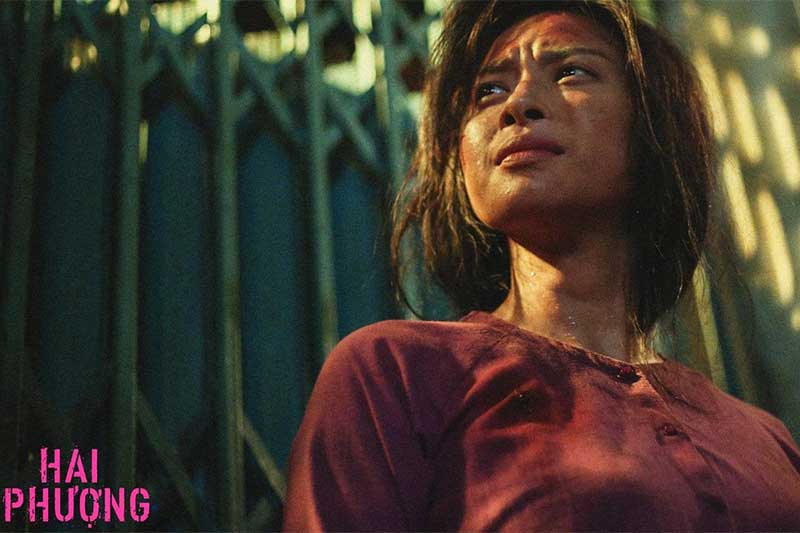 See tours:
In-depth Vietnam Tour with Sapa 16 days
Vietnam - Thailand Happy Honeymoon 18 days
Indochina Connection Thailand - Vietnam - Cambodia - Laos 18 days