If other neighboring countries in Indochina like Thailand or Vietnam make you want to immerse into the vibrant pace, Laos is an idyllic destination for you to feel the local life and escape from the hustle and bustle. With a wide range of exhilarating activities, you are definitely into this country. Let's take a look!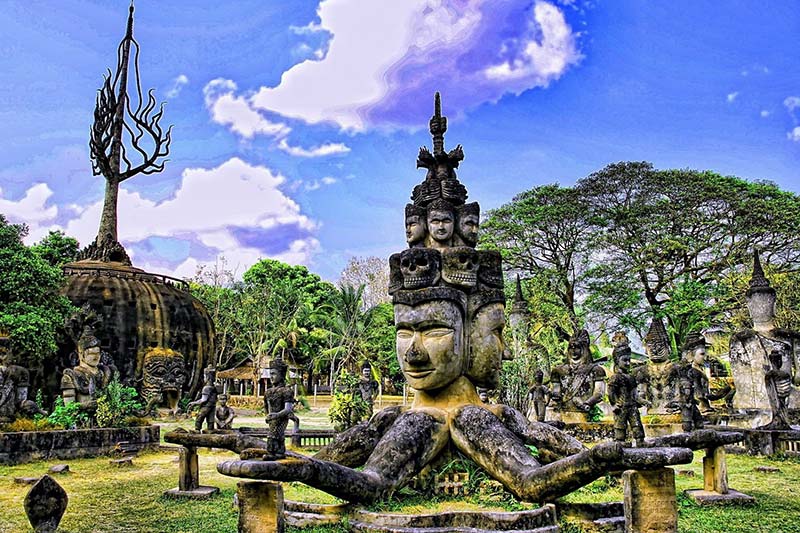 Laos architecture
The popular feature in Laos architecture must be the wats and stupas influenced by Buddhism. You can easily meet Buddhist Temples along the way, especially in Vientiane- the capital city of Laos. One of the most typical buildings for this architectural style is Former Royal Temple covered in carvings and mosaics. Besides, temples can found in everywhere, from caves, waterfalls to mountains or in the middle of downtown. Buddhist temples in Laos are mostly constructed for worship and study. Apart from Buddhist Architecture, another distinctive characteristic is wood. Rural houses are generally made of wood to keep the airy atmosphere and the cool space in hot seasons. Also, French-style Architecture has an impact on governmental buildings or boulevards.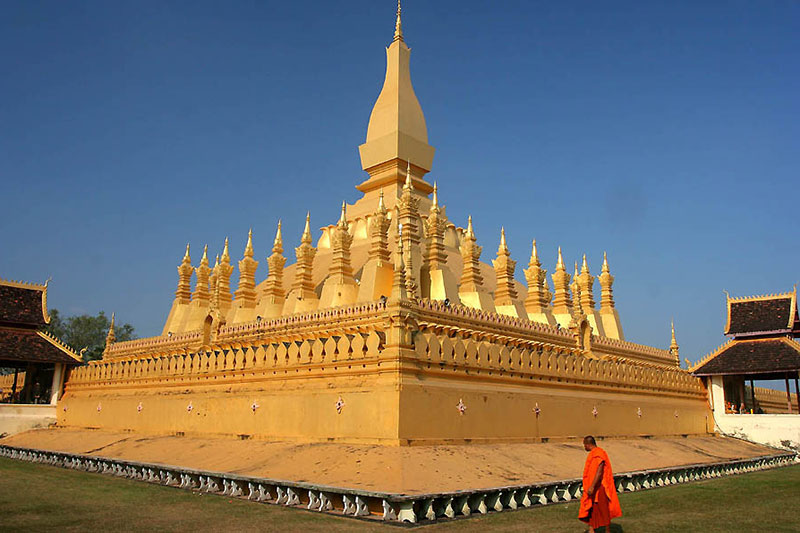 Read more: 9 attractions which prove that Laos is a "must-see" destination
Laos people
In your Laos private tour, you may fall in love with this country when knowing how hospitable they are. Unlike other metropolises, Laos is a sparsely populated nation with a few million inhabitants. Therefore, they have a tendency to treat tourists warmly like family members. In addition, due to groups of minorities like Lao Theung or Katu, Laos has its unique exotic vibe which allures visitors and makes them want to stay longer. Foreigners having Laos vacation can blend into their traditional culture by reading ancient books of locals or learn how to cultivate wet rice. You even can rent a homestay to reside with locals and observe their daily routine. That's such an unforgettable experience.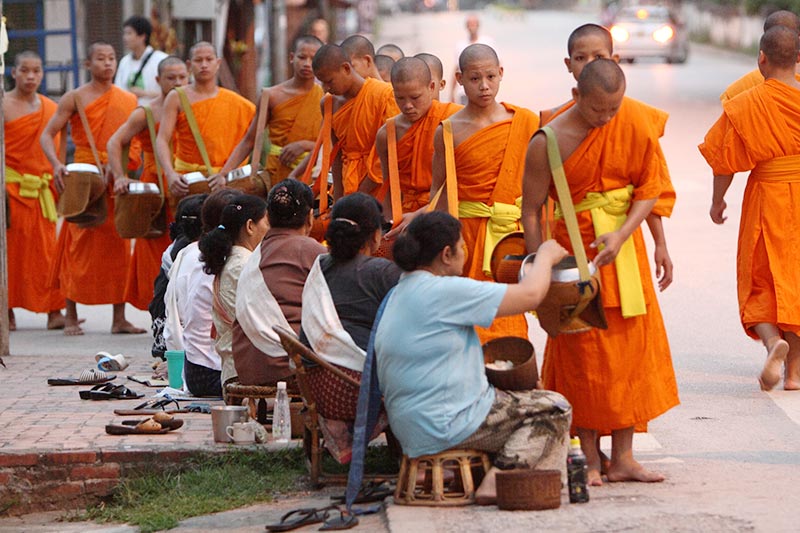 Laos nature
Paying a visit to "Land of million elephants", you would feel like soak into the pristine beauty of flora and fauna. There is the mountainous area with small paths for you to trek, climb up on the top and tower over the glorious greenery below. You also can try to cross the bamboo bridges, watch water buffalo in the rice paddles or see a school of fish in a small pond. Biodiversity preservation is another must-go destination if you want to meet various elephants, gibbons and bears.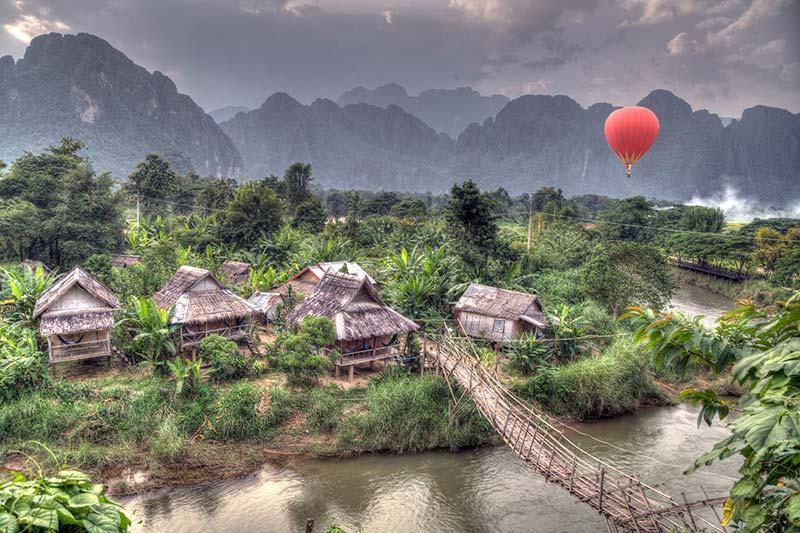 Read more: Best exhilarating experiences you can only have in Laos
Laos sport
Laos is home to forests and mountains, as a result, this country is famous for adventurous activities through the lush. If you are a risk- taker, why don't you stay in a wood cabin in the heart of rainforest? How about boating or kayaking in the Mekong River? In case you are in search of topographic formation, you are surely enthusiastic to numerous limestone karst mountains with different caves to explore. Furthermore, you can ride a bike alongside these paths or dip yourself in the pure water of waterfalls.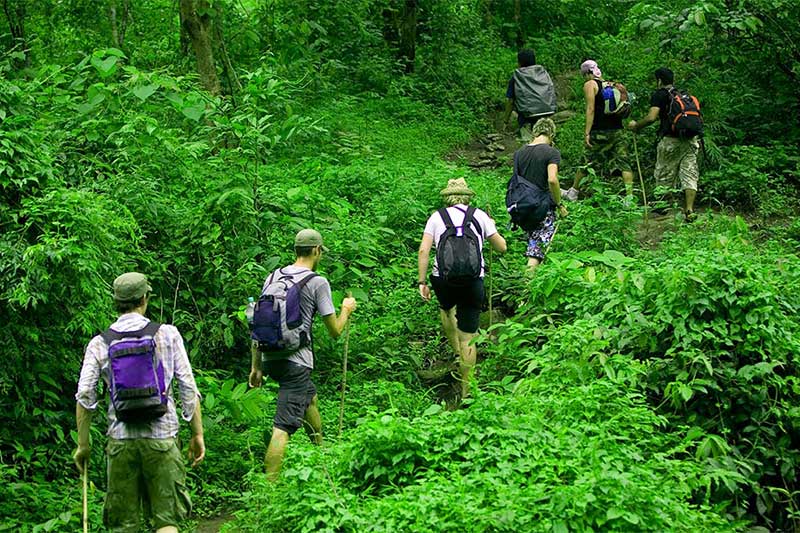 Laos celebrations
Laos has a special event only throw up during mid- April yearly. Pi Mai (or Laos New Year) is a three-day celebration in order to remove the sad, old things and clarify to welcome the new. In these days, you can see water everywhere, so prepare to be pelted with water balloons, beers and wine by locals. Also, don't forget to bring a water gun to counterattack in city-wide water fights. If you decide to have Laos family tour at the end of the year, check out the Bout That Luang in November. For those are keen on Laos culture, it is a good opportunity to observe the culture through Laos festivals.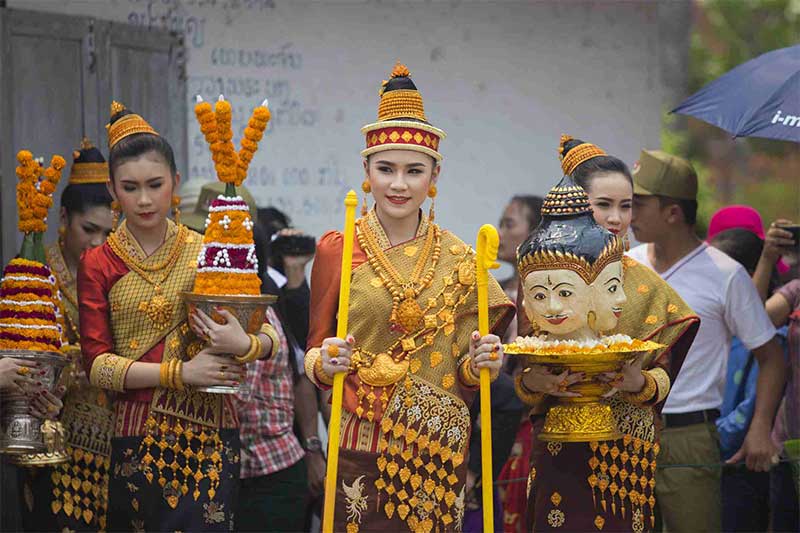 Laos cuisine
Laotians have their cuisines which can tempt any foodies. You can easily find food stalls in many streets and enjoy the succulent taste of these dishes. In particular, plenty of street food options at night markets in Vientiane, Luang Pra Bang and Savannakhet would satisfy your eyes and fill your stomach. You are free to opt for hot pots, fresh fruits or grilled meat. However, the best way to know thoroughly about Laos food is by taking part in a Laos cooking class. Here you will have chances to understand the fine point of an exquisite salad or how to choose fresh and high- quality ingredients. You also know how to make sticky rice (a popular viand of Asian countries) and how to wrap fish in banana leaves and roast in a charcoal stove. Such a wonderful Laos customized tour, right?
If you're a big fan of Banh Mi, you'll be excited to know that there is a well-known type of Banh Mi – Khao Jee. Khao Jee is a big bread filled with egg, pate, tomatoes, mayo and ketchup and sold by the vendors. You can savour them with some coffee. In fact, French café culture is a trend in Laos, especially in Luang Prabang where they serve Parisian-quality baked goods at reasonable prices.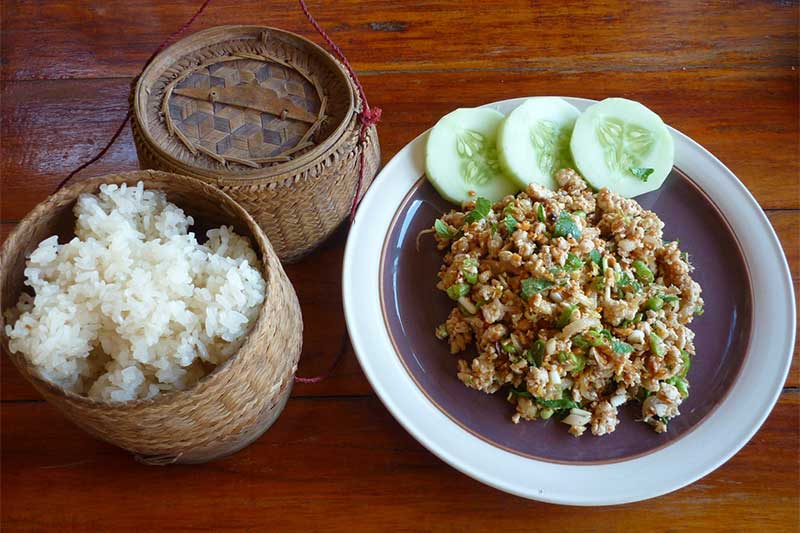 See tours: