Unlike other Southeast countries such as Vietnam or Cambodia, Laos has its own original natural splendour which makes tourists feel like they have been taken to another world. Let's check out these 6 experiences you can have in Laos exclusively and find out the secret temptation of such nation.
1. Pay a visit to Pha That Luong
Considered as a national symbol of Laos, Pha That Luong has the central golden stupa covered with authentic gold leaf. The Great Stupa was built in 1566 and reconstructed several times. However, Pha That Luong still remains its unique feature: these smaller towers inside. The combination of lacquered doors and gilded walls create the magnificence of Pha That Luong and make it shine brightly under the sun. Tourists can walk around this Buddhist building and take a look closer at the religious architecture of The Golden Stupa. Particularly, Boun That Luang Festival is taken place every November, so make sure to register a Laos private tour in advance if you do not want to miss it.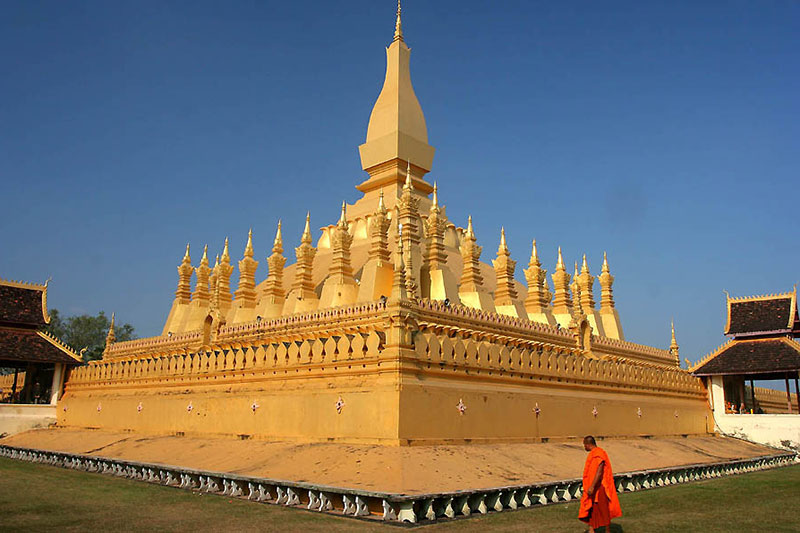 Read more: 9 attractions which prove that Laos is a "must-see" destination
2. Admire statues in Buddha Park
Situated 25 km away from the capital – Vientiane, The Buddha Park is home to numerous Buddhism and Hinduism deities. In fact, this area contains over 200 statues and relics related to humans, goddess and demons. While celestial gods are majestically depicted, the imaginative demon statues are quite grotesque and eccentric. Furthermore, statues at Buddha Park are made of bricks and concretes with bizarre shapes like twelve faces and five arms god or three-headed elephant. Your Laos family holiday may be more interesting when you approach the giant pumpkin in the park which is decorated like Satan's mouth. However, you can get a panoramic view from the top of the pumpkin palace. Such a wonderful site!!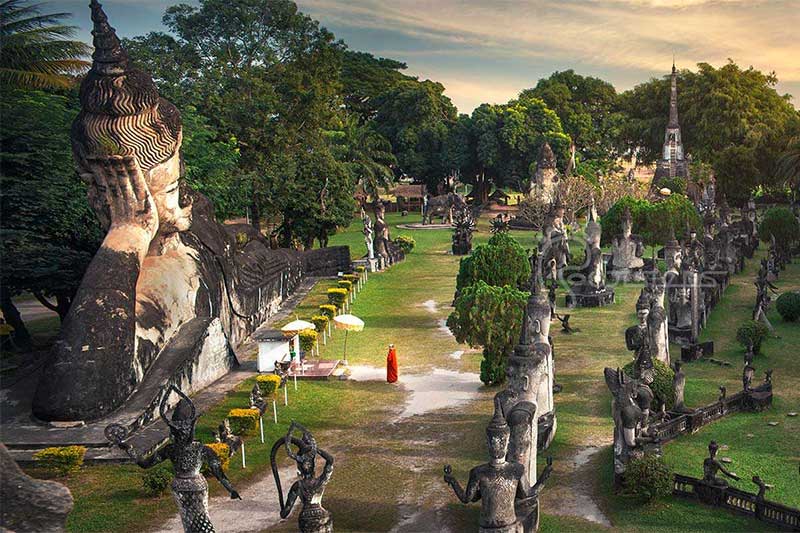 3. Trek through Bokeo Gibbon
Do you want to soak into nature after hectic days? Bokeo Gibbon will be there for you with a wide range of flora and fauna. Be ready to play as a character in "Jungle" or "Tarzan" movie, in which you can hike through the wood, sleep in the tree houses, observe endangered species and listen to blustery winds. One more special thing is that Bokeo Gibbon is also home to one of the world's highest and longest zip lines, with 1,870ft large across a forested valley. Travellers generally stay in the tree houses and zip line in and out to access them.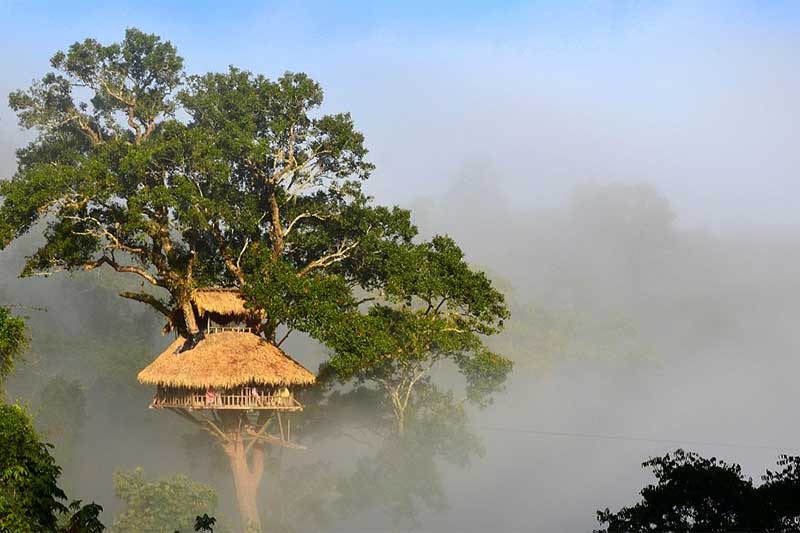 4. Swim at Tad Lo
Tad Lo site consists of three cascading waterfalls: Tad Suong, Tad Lo, and Tad Hang. Surrounded by rocky cliff and surreal jungle, Tad Lo is an ideal stopover for travellers who want to explore the majesty of nature. You can enjoy the stunning view of this wonderful place, take some instagrammable pictures or blend into the emerald water of the falls. When you are hungry or tired, many homestays and restaurants are available to serve you.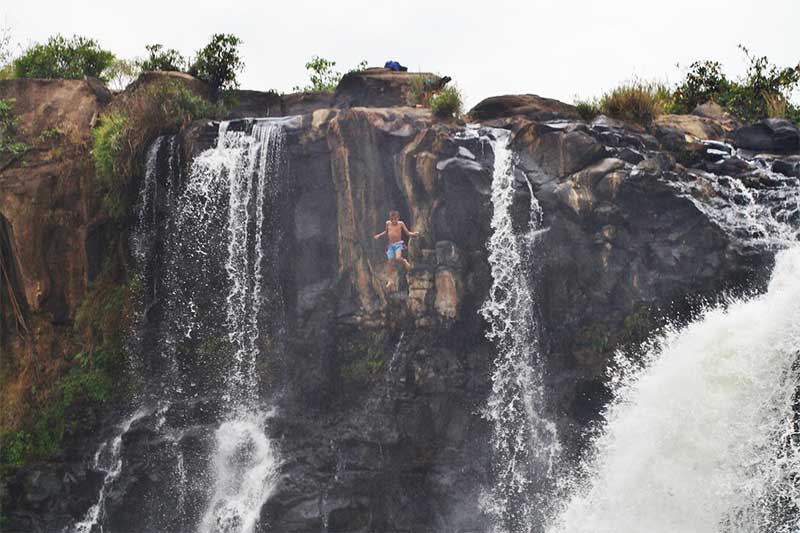 5. Participate in Luang Prabang Festival
If you are addicted to movies, Luang Prabang Festival in your Laos tailor-made tour is definitely an attractive option. The outdoor festival is thrown to celebrate Southeast Asian Films every December. In addition, there are many host talks with famous directors and actors. You also know more about the process of making films or how to advertise a movie. Not over yet, you are able to enter freely!! So intriguing, isn't it?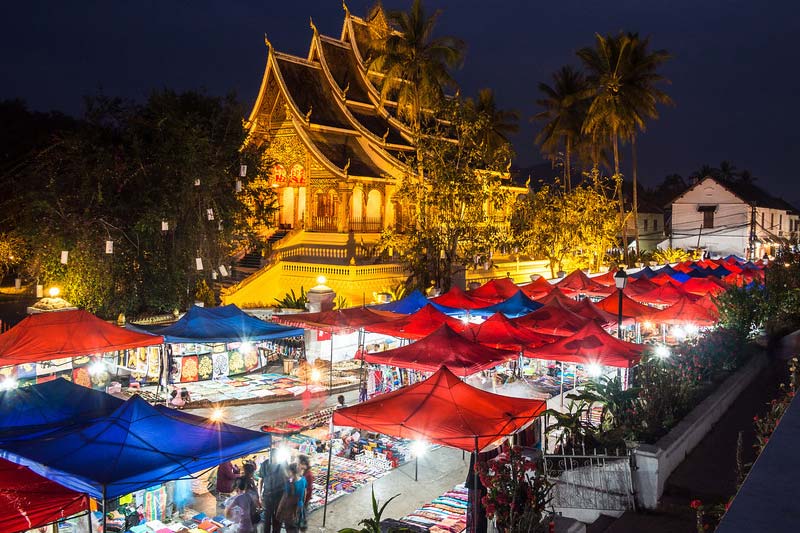 6. Climb in Thakhek
The limestone karst- Thakhek attracts climbers from all over the world because of its grandeur. Over 300 routes of Thakhek is a true challenge for risk-takers with a large number of vertical and overhanging routes. First- time travellers can plan a day trip or stay overnight in a local house or bungalow. Furthermore, do not worry if you are newbie because climbing classes for starters are open daily to support you.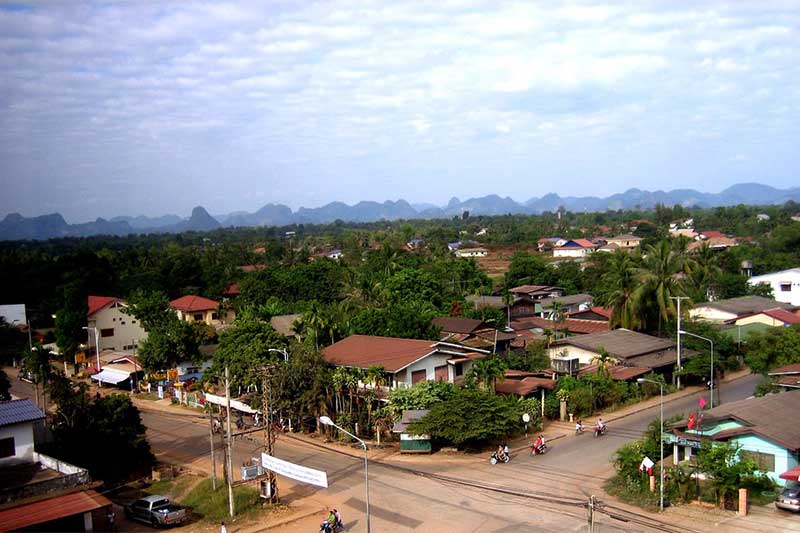 7. Row down to the Vang Vieng
Situated in the north of the capital Vientiane, Vang Vieng is well-known for tubing. Just get a Tuk Tuk to Vang Vieng and rent a motorboat to take you downstream. You can stop at some random riverside bars to play some local games or sip Beer Lao. The pristine greenery in two sides of the banks also makes your Laos vacation more interesting.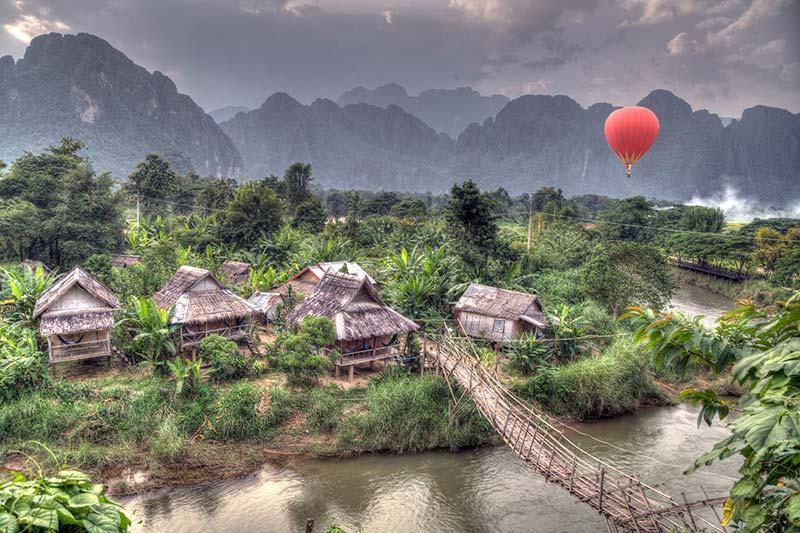 8. Eat Buffalo Ice Cream
Ice cream stemming directly from an animal seems to be a weird idea with most people but locals here do not think so. They even have a commercial dairy- Laos Buffalo Dairy. All you have to do is follow the road which connects Luang Prabang to Kuang Si Falls. The dairy products include ice cream, yoghurt and cheese from the milk of a buffalo. All ingredients are totally fresh and safe, so you can savour anything you want.
See tours:
Vietnam - Laos Family Tour from Sai Gon 16 days
Luxury Vietnam - Laos - Thailand Holidays 22 days
Vietnam - Laos Discovery Tour 14 days