Museums are hugely important in travel industry, and contribute significantly to a tourist's experience when visiting a country. However, there can be a long list of reasons that many travelers do not want to visit a museum in their tour schedule. Assuming that they might have been to a disappointing museum before and the experience can be enough to put them off museum-going for a long time. In fact, when a museum is good, it can be very, very good in providing travelers a good sense of the local place and it is a great way of getting to know the history and culture of a particular area. Indochina, for instance, is a wonderful land to know and feel deeply in just a few days of your tours in Vietnam, Cambodia or Laos. Nevertheless, Indochina has no shortage of good museums that could tell you great stories of local history and culture. Below are seven of the best: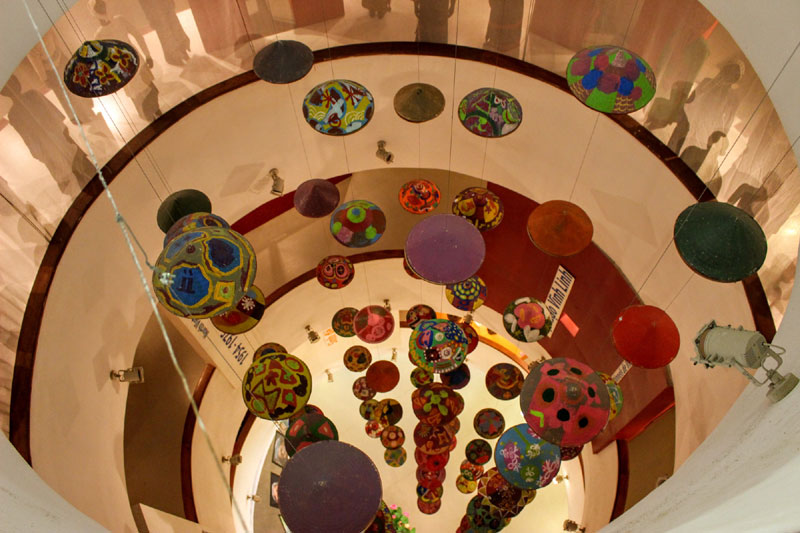 Vietnam Women Museum
1. Vietnam Museum of Ethnology, Hanoi - Vietnam
This museum is probably one of the largest and undoubtedly the most interesting Museum in Hanoi and Vietnam. The Museum comes out of the recognition that Vietnam is a multi-ethnic country and that more attention should be paid to promote socio-cultural diversity. Despite being out of the way compared with other museums in Hanoi, Vietnam Museum of Ethnology is worth a thorough visit, for those who are keen to learn about the multi-culture of Vietnam population and for those who would appreciate some green space.
There are both indoors and outdoors section. While the in-housed exhibition is particularly informative, the outdoors display and activities make the museum stand out from the rest. There are a number of houses modeling after the traditional architecture of ethnic minorities, especially those who live in Northern and Central Highlands.
You will be blown away by the elaboration of these architectures, at the same time being thoroughly engaged in traditional games and activities such as water puppet show, calligraphy, bamboo swings. The museum is especially a great choice for those who cannot find time to visit all remote areas where live the majority of Vietnam ethnic minorities.
Address: Nguyen Van Huyen Road, Cau Giay District, Hanoi
Opening time: 8:30 – 17:00 everyday except Mondays and New Year's Holidays
Entrance fee: 40,000 VND (or USD 2.0); Camera fee: 50,000 (USD 2.5)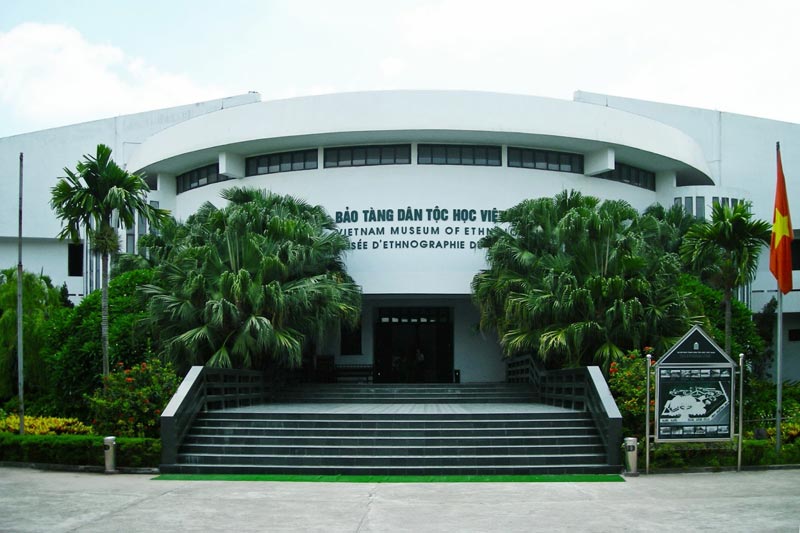 2. War Remnants Museum, Ho Chi Minh City - Vietnam
The War Remnants Museum is located at 28 Vo Van Tan St, District 3, Ho Chi Minh City. Operated by the government, the museum was opened in September 1975 as "The House for Displaying War Crimes of American Imperialism and the Puppet Government", focusing on exhibits relating to the American phase of the Vietnam War. Since then, it has undergone many changes and renovations due to the process of normalization of relation between Vietnam and the United States, such as the change to its current name in 1993.
Vietnamese Wars possibly the only thing in mind of foreigners before travelling to Vietnam. Though the country has changed itself and the prejudice has somehow been replaced by a new modern developing image, it's crucial for tourists to look at the war from a different perspective. And this famous museum is where they can transform an ordinary visit to an intellectual yet remarkable trip.
Nowadays, the museum functions as a place to display devastation of the war between 2 countries from 1961 to 1975. It comprises several buildings storing military equipment, as well as disturbing photographs about the traumatizing consequences of Agent Orange, napalm and phosphorus bombs. There are also pictures about atrocities such as My Lai massacre, a guillotine used by Southern Government of Vietnam. In addition, last but not least three jars of deformed human features indicating haunting effects of the war on the next generations. A number of unexploded ordnances are stored in the corner of the yard, seemingly with their charges removed. Not only does the museum illustrate a phase of painful history, but it also tells unknown stories about war to people, especially to Westerners. Many preceding travelers have failed to hold their tears in front of the pictures here.
Address: 26 Vo Van Tan, District 3, Ho Chi Minh City
Opening time: 7:30 – 18:00 Everyday
Entrance fee: 15,000 VND (or USD 0.75)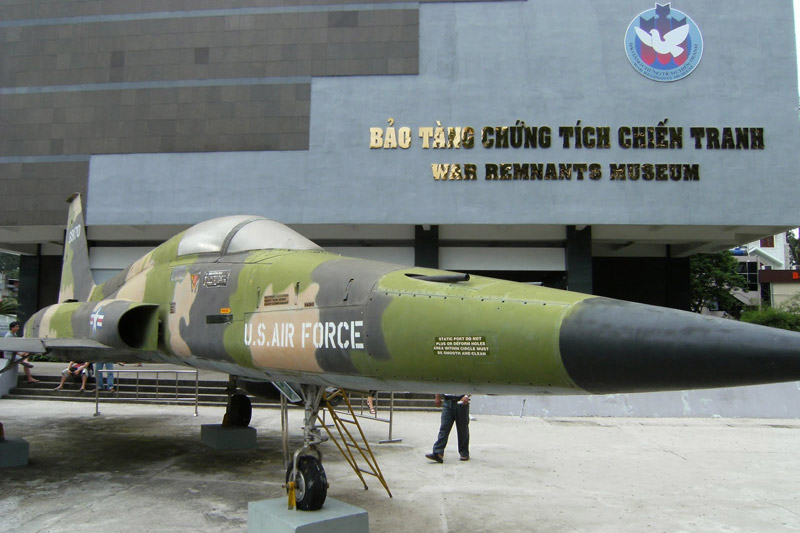 3. National Museum of Cambodia, Phnom Penh - Cambodia
The National Museum of Cambodia in Phnom Penh is Cambodia's largest museum of cultural history and is the country's leading historical and archaeological museum.
The museum houses one of the world's largest collections of Khmer art, including sculptural, ceramics, bronzes, and ethnographic objects. The Museum's collection includes over 14,000 items, from prehistoric times to periods before, during, and after the Khmer Empire, which at its height stretched from Thailand, across present-day Cambodia, to southern Vietnam. The Museum buildings, inspired by Khmer temple architecture, were constructed between 1917 and 1924, the museum was officially inaugurated in 1920, and renovated in 1968.
Address: The National Museum of Cambodia is located on Street 13 in central Phnom Penh, next to the Royal Palace.
Opening time: 8:00 – 17:00 Everyday
Entrance fee: USD 5.0 for foreigner ages from 10 to 17 years old, USD 10.0 for foreigner ages from 18 years old up , 500 riels for Cambodians. Children and school groups are free.
4. Royal Palace Museum, Luang Prabang - Laos
Set in a spacious, well-tended garden just off one of Luang Prabang's main boulevards (Thanon Sisavangvong), you will find the fascinating Royal Palace Museum, which is also known as Haw Kham. The museum is well worth a couple of hours of your time if you want to learn more about Lao history and culture.
Although the current main building dates from the early 20th century, the exhibits stretches back several centuries to trace the turbulent past of the Lane Xang kingdom and the colonial era, through to the present day. Originally the residence of the king, the museum was designed in the French Beaux-Arts style, with many tasteful accents of traditional Lao culture.
When the communists came to power in 1975, they took over the palace and sent the royal family to re-education camps. The palace was converted into a museum that was opened to the public in 1995 after careful renovation, and remains in good condition. The grounds contain a number of other buildings including a new exhibition hall and a chapel (Haw Prabang), and a statue of King Sisavangvong. You can take excellent photos of the museum compound from the Mount Phousi steps that descend to Thanon Sisavangvong.
Address: The Royal Palace Museum is situated on Thanon Sisavangvong in the city centre, just opposite the steps leading up to Mount Phousi. It is set back from the street in a park that also houses the National Theatre and several other buildings.
Opening time: 8:00 – 11:30 and 13:30 – 16:00 everyday except Tuesdays
Entrance fee: Entry to the museum grounds is free, but admission is collected when entering the palace building. All bags and cameras must be stored in lockers while touring the palace buildings and respectable dress is required, meaning knees and shoulders must be covered.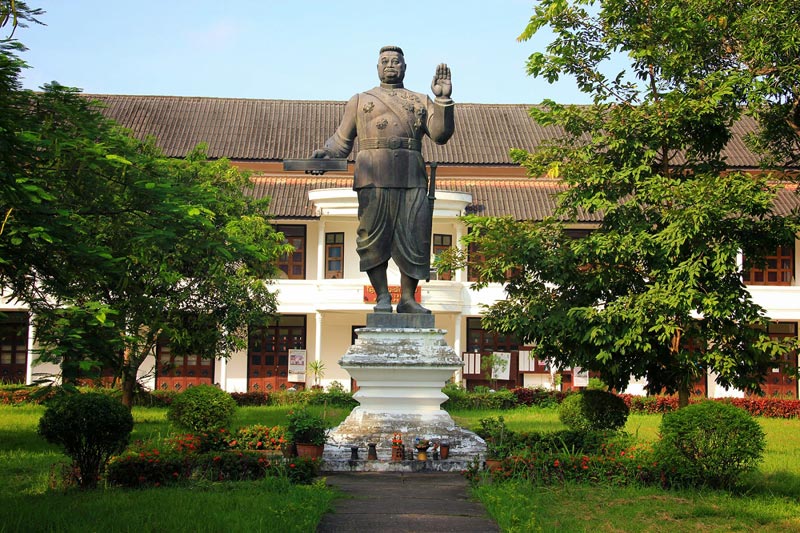 5. Tuol Sleng Genocide Museum, Phnom Penh - Cambodia
Formerly the Chao Ponhea Yat High School, named after a royal ancestor of King Norodom Sihanouk, the five buildings of the complex were converted in August 1975, four months after the Khmer Rouge won the Cambodian Civil War, into a prison and interrogation center. The Khmer Rouge renamed the complex "Security Prison 21" (S-21) and construction began to adapt the prison to the inmates: the buildings were enclosed in electrified barbed wire, the classrooms converted into tiny prison and torture chambers, and all windows were covered with iron bars and barbed wire to prevent escapes.
From 1975 to 1979, an estimated 17,000 people were imprisoned at Tuol Sleng (some estimates suggest a number as high as 20,000, although the real number is unknown). At any one time, the prison held between 1,000–1,500 prisoners. They were repeatedly tortured and coerced into naming family members and close associates, who were in turn arrested, tortured and killed. In the early months of S-21's existence, most of the victims were from the previous Lon Nol regime and included soldiers, government officials, as well as academics, doctors, teachers, students, factory workers, monks, engineers, etc. Later, the party leadership's paranoia turned on its own ranks and purges throughout the country saw thousands of party activists and their families brought to Tuol Sleng and murdered.
In 1979, the prison was uncovered by the invading Vietnamese army. In 1980, the prison was reopened by the government of the People Republic of Cambodia as a historical museum memorializing the actions of the Khmer Rouge regime. Altogether, a visit to Tuol Sleng is a profoundly depressing experience. There is something about the sheer ordinariness of the place that make it even more horrific; the suburban setting, the plain school buildings, the grassy playing area where several children kick around a ball, ousted beds, instruments of torture and wall after wall of harrowing black-and-white portraits conjure up images of humanity at its worst. Tuol Sleng is not for the squeamish.
Address: The museum's entrance is on the western side of 113 St just north of 350 St
Opening time: 7:00 – 11:30 and 14:00 – 17:30 everyday
Entrance fee: USD 2.0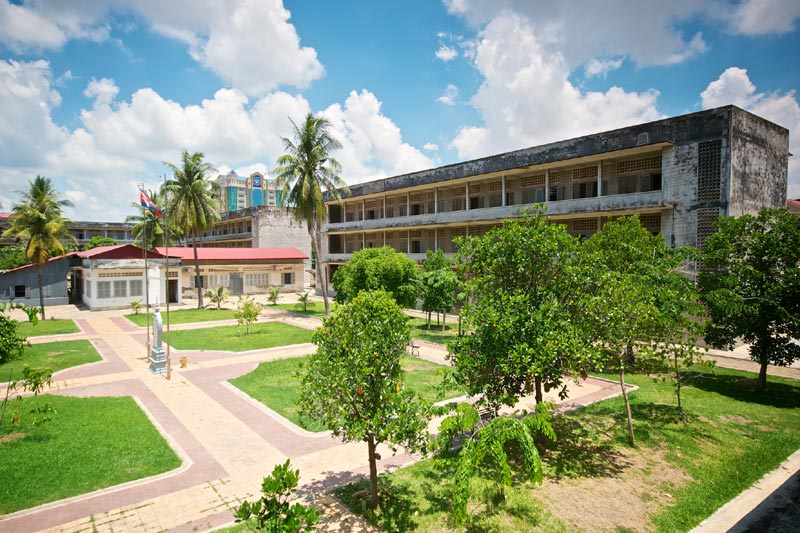 6. Angkor National Museum, Siem Reap - Cambodia
During the Golden Era of the Khmer Kingdom, one of the ancient civilizations of this world was being created. It was the origin of Khmer art, culture, and architecture. These great inventions became one of the few wonders of the world that still amaze people throughout generations that still hold a great impact in present Cambodia society.
Angkor National Museum takes pride in revealing the royal historical path of this Golden Era of the Khmer Kingdom through state of the art multimedia technology to provide visitors a full pictorial story of the legend for easy comprehension.
Angkor National Museum will take its visitors through the journey back in time from the creation to the highest point of Khmer civilization. Through the use of interactive exhibits, visitors will develop a deeper understanding of customs, traditions and different beliefs of the ancient empire. A tour of the museum will be joyful for both visitors who have a good understanding of ancient Khmer civilization and visitors who do not have any previous knowledge of the ancient Khmer empire. All artifacts are divided into 8 galleries in the order of the evolution which are enhanced by a realistic atmosphere. Throughout the whole experience Angkor National Museum will allow this legend to slowly reveal before your eyes.
Address: No.968 Vithei Charles de Gaulle, Khrum 6, Phoum Salakanseng, Khom Sveydangum, Siem Reap
Opening time: 8:30 – 18:30 everyday
Entrance fee: USD 12.0; Camera fee: USD 3.0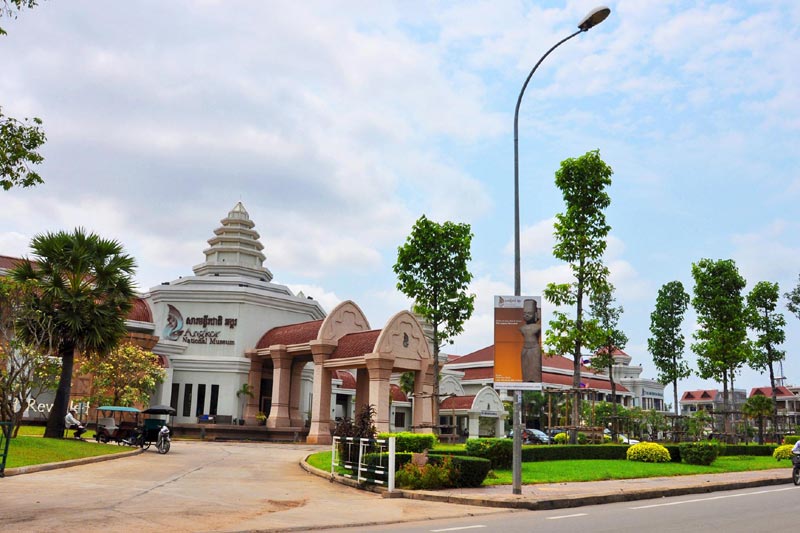 7. Vietnam Women's Museum, Hanoi - Vietnam
Despite being a patriarchal society, Vietnam still reserves a special, if not sacred, place to honour Vietnamese women. Not only is October 20th is made Vietnam's Women day but there also exists a museum dedicated to women.
The museum displays rather recent history of women, such as women and ethnicity; women and the national struggle; Vietnam women association and the feminism; women and traditional costumes; and women's cultural traits expressed through handicrafts.
There are also frequent exhibitions on contemporary women, such as women working as street vendors or women's place in the family. The Vietnam Women's Museum is definitely worth a few hour visit, especially for those keen on learning about culture and gender.
Address: No.36 Ly Thuong Kiet st, Hoan Kiem, Hanoi
Opening time: 8:00 – 17:00 everyday
Entrance fee: VND 30,000 (USD 1.5)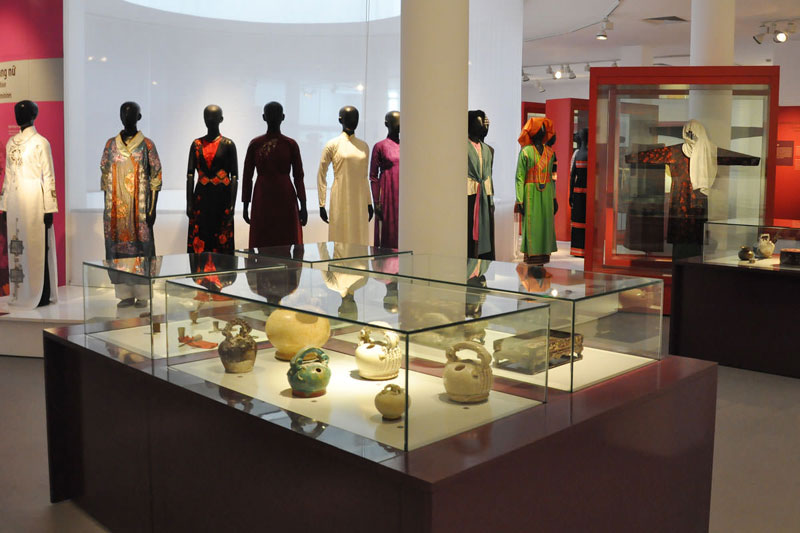 View tour: Authentic Indochina Vietnam - Cambodia - Laos 18 days