Having kept yourself busy for a long year may make you exhausted and want to get away from it all. Therefore, in this winter break, why don't you unwind for a bit with our Thailand customized tour? Associated with many breathtaking sceneries, religious places, stunning beaches, Thailand also offers you a wide range of tasty dishes which can satisfy not only your eyes but also your stomach. Plus, the 7-day itinerary may be suitable for you to explore this popular sightseeing in Thailand as well as come back to hectic work on time. Let take a look at our recommended schedule for you when visiting Thailand.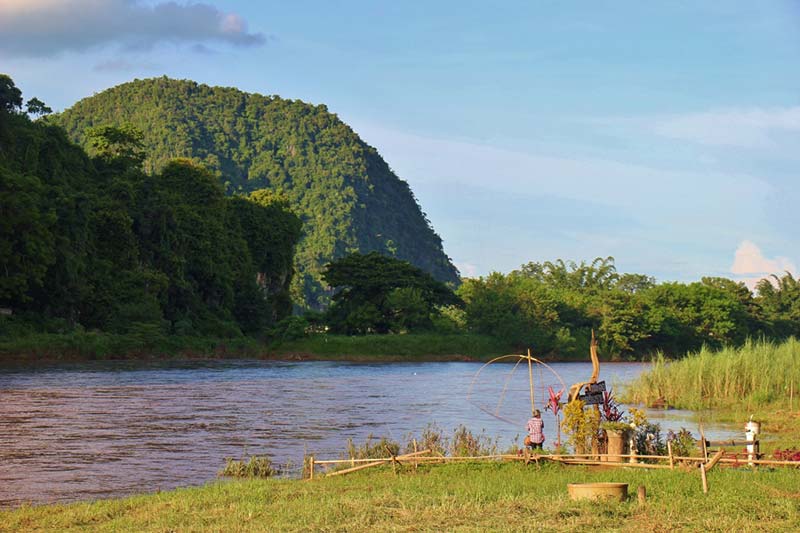 Visa and Passport
Depend on your nationality, you may need to obtain a tourist visa to travel in Thailand. So, please make sure to check whether you benefit the visa exemption or not.
You can check further information about Visa and Passport here.
When to travel
In summer, the temperature of Thailand might boil up to 30°C at noon, so if you want to hit the beach, the best time to visit this country is between March and May, when the sun is less dazzling. For rain lovers or photographer seeking rain-themed works, from April to September they would find what they want in Thailand. However, the rainfalls last only within half an hour and the rest of the day is cloudless and wonderful.
Visiting Thailand when festivals take place will be an unforgettable experience of a lifetime. Particularly, on some special occasions like Christmas and New Year, malls and shops will be dressed up for the holiday and the Thais love the blissful atmosphere. The Thai Lunar New Year is in late February or early March with traditional outdoor parties that will impress you. The Loy Krathong (floating crown) on the full moon of the 12th in the Thai calendar is the most romantic festival, which people celebrate in the way of sending crown-shaped leaves down the river and flying lanterns into the sky for best wishes.
Further information about Thailand Travel Guide here.
Suggested Itinerary
Now, when you feel excited about a Thailand private tour, we are here to recommend you a suggested tailor-made itinerary? This elaborated list would assist you to explore all these well-known destinations from the bustling vibes of Bangkok to Chiang Mai, where you can soak into the slow pace of sacred temples.
Many magnificent spots to sightseeing in Thailand, but with a one-week trip we suggest you only focus on the main destinations. Here is the list:
Bangkok - The vibrant metropolis
Your Thailand family tour will begin with a long tail boat ride along the Chao Phraya River, Bangkok to see many lively inner canals which provide some fantastic views of the local life. Along the way, you will stopover at Wat Arun, the temple of dawn, before continuing to the Grand Palace which dedicated to the Thai Royal Family's ceremonies. Nearby is the magnificent Wat Phra Kaew, which is famous for the Emerald Buddha Image. After seeing this complex, you will drive through the many vibrant streets of China Town to some of the most significant temples in Bangkok. The landmark of Wat Traimit is well known as the Golden Buddha Temple while Wat Pho houses a gigantic Reclining Buddha. In the evening, you can explore Bangkok on your own.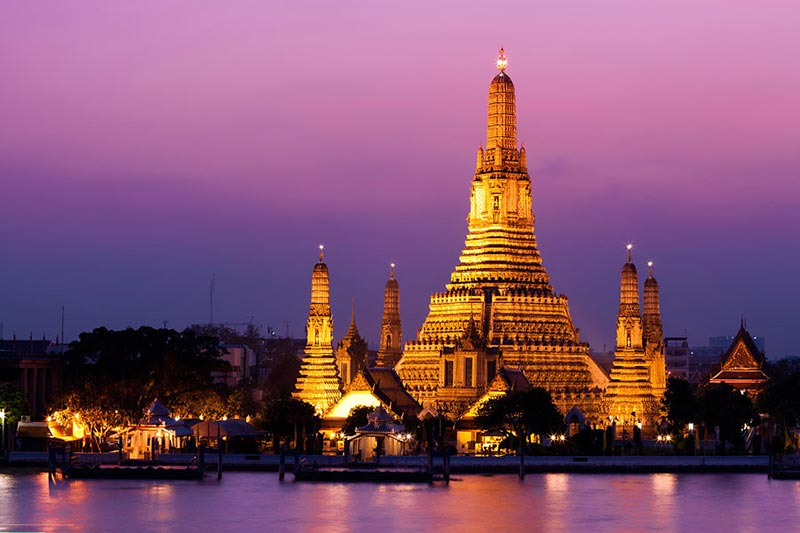 Read more: Top unusual things you can do in Bangkok
Chiang Rai - The peaceful place for you to escape from hectic work
About 700 km from Bangkok, Chiang Rai is the largest city in Northern Thailand. Chiang Rai stretches over 20,000 square kilometres, gathering several beautiful landscapes. Surrounding the city is hillsides and gentle mountains from the North to the South. On arrival transfer to visit the world-famous Golden Triangle where the borders of three countries (Thailand, Laos, and Myanmar) are met. Enjoy the panoramic view of Mekong River and House of Opium and Boat Trip along the Me Kong River made a stop at Don Sao Village, Laos. Then continue to Mae Sai Town, the Thailand-Myanmar border and the northernmost point of Thailand. Enjoy shopping the Thai products at the local market. Your Thailand vacation proceeds to Chiang Rai and frees at own leisure, you can spend the night in this city.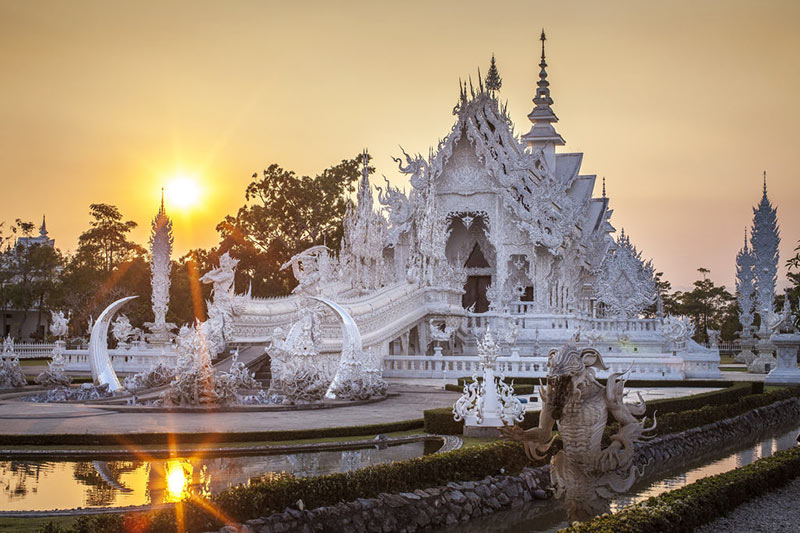 Read more: 9 best things to do in Chiang Rai
Chiang Mai - The ancient city with full of religious temples
Chiang Mai city offers many unique experiences for tourists who have tours in Thailand. This is the fifth-largest city in Thailand with mountainous areas that are suitable for nature lovers. Besides, Chiang Mai is home to temples and pagodas like the most sacred Wat Phra that Doi Suthep (located 15 km from the city) and marvellous golden pagoda which places the relics of the Lord Buddha. From this site, you also can tower over the panorama of Chiang Mai City. Then, you'll continue to Bor Srang and San Kamphaeng for all kind of local products.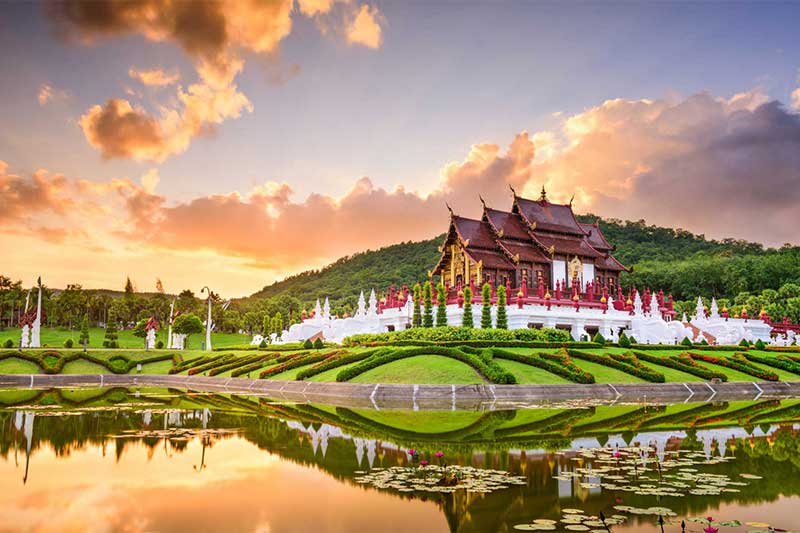 Read more: Top must- try activities in Chiang Mai