Talking about travelling to Vietnam, most of your attention must be paid to some aspects, namely: where and when to go, which food to enjoy, some tips for preparation or to ensure your safety. It is a common sense, but it must be better for you to have a deeper insight into Vietnamese people – their notable characteristics and how they communicate with others since they are the ones that you might come into contact with the most during your long trip in Vietnam.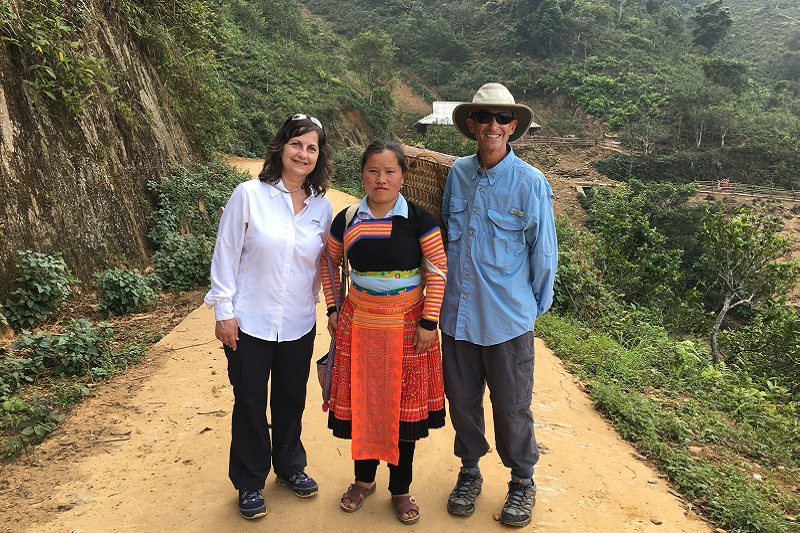 In order to have a grasp of Vietnamese people's communication style, it is essential that you look into their cultural background to understand how it affects their way of communicating with others.
Regarding their cultural background, there are two basics you should know: Vietnamese culture is considered to be a high-context culture and it is affected by Confucianism. The first question that appear in your mind must be: "What is a high-context culture"?
Well, it is the research of Edward T.Hall – a famous cross-culture researcher and its definition is a little bit too academic to explain. To put it simply, in high-context culture, people don't always mean what they say. Instead, they look into what is not said – the body languages, expressions, emotions and other background information regarding the relationship among speakers to catch the deeper and underlying messages of conversations.
In Vietnam, communication is seen as an art form or way of engaging someone. As a result, conflicts are often avoided. Relationships are built slowly and depend on trust. Personal bonds and informal agreements are preferred over meticulously worded legal documents.
Regarding Confucianism, it has left a deep impact on Vietnamese culture after 1900 years of dissemination. Its two fundamental principles: Respect for elders and knowledge as well as self-discipline still affect the way Vietnamese people communicate with others.
Affected by Confucianism and derived from a high-context culture, Vietnamese people have some notable characteristics reflecting in the way they communicate with others, which will be described below.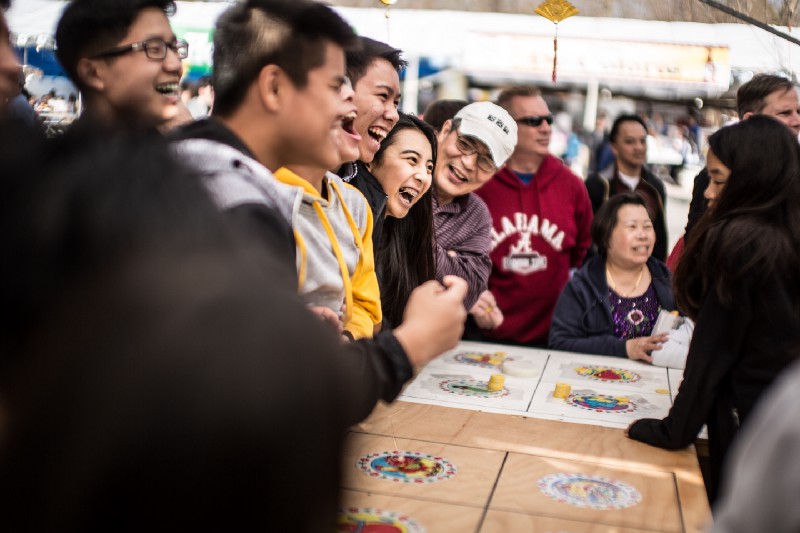 Photo credit: Medium
1. They put great emphasis on respect
It is widely said that respect is the cornerstone of interpersonal relationships in Vietnam. Respect plays an important part in any kind of relationship, whether it is among members in family, colleagues in work place or teachers and students in school. The ones who earn respect are the elders, those of higher social status like senior, teacher or professor. It is worth noting that debating or arguing with the elders or seniors can be considered an act of disrespect in Vietnam. For example, a student has to listen and follow what the teachers say, any sign of disobedience will be viewed as misconducts and should be avoided.
This characteristic can be considered as an influence of Confucianism in Vietnamese culture, which is reflected clearly both in their verbal and non-verbal communication.
Vietnamese people use a lot of verbal expressions to show respect to the elders and seniors. For instance, they:
• Ask a stranger his or her year of birth to know how to address that one appropriately.
• Use a wide range of pronouns to address the one they are talking to. For example, the Vietnamese will call someone older than them "sister" or "brother" instead of addressing them by their first name.
• Add interjections like "dạ", "vâng ạ" (which means "Yes" in English) at the end of sentence when talking to the elders.
In terms of non-verbal behaviors, when greeting an older person or someone in authority, it is normal for the Vietnamese to:
• Shake hands with the right hand, then placing their left hand on the inside of their elbow.
• Bow slightly
• Avoid eye contact with the elders when speaking or being spoken to. This expression, however, is considered to be suspicious by Western standards.
Vietnamese people pay respect to the elders and seniors
2. They pay attention to their self-image
Vietnamese people care very much about how others perceive them. It leads to "face" becoming the popular concept in Vietnam. "Face" indicates one's reputation, honor and dignity. By complimenting people, showing them respect or doing something to increase their self-esteem, you give them face. Similarly, people can lose face by being criticized or behaving in a way that is considered socially inappropriate.
Regarding their self-image, as affected by Confucianism, Vietnamese people value modesty and self-restraint. It means that despite trying to behave appropriately to deserve respect from others, the Vietnamese are reluctant to receive any compliments from them.
These two contradictory characteristics in their ideal self-image become a significant communication pattern of Vietnamese people illustrated both verbally and non-verbally.
Verbally, they tend to:
• Avoid making mistakes in their speech as this could lead to them losing face. They usually think very carefully before speaking and choose their words wisely so that they will not say any inappropriate words that cause harm to their self-image.
• Avoid criticizing others. Part of the reason is that they want to maintain harmony and avoid conflicts. The rest is because they themselves are sensitive to criticism and understand that it should never be committed to others.
• Politely protest or deflect compliments that others give them in an effort to remain humble. In this case, saying "thank you" may be interpreted as a lack of humbleness.
Non-verbally, they tend to:
• Pay attention to their clothing when going out. The Vietnamese can wear informal clothes as they like at home. But when going out, they are very attentive and tidy in the way they dress. Untidiness in clothing is generally disapproved of in the public and it can lead to that person losing face and being looked down on in luxurious places.
• Avoid losing temper: In Vietnamese culture, displaying anger, raising voice or screaming is considered extremely impolite and cause someone to lose face.
• Downplay their emotion: In order to preserve modesty in their expression, the Vietnamese are likely to restrain themselves from showing intense emotions like sadness, crying or overjoy. Even when they are overwhelmed with these emotions, they will try to remain calm in public - which makes it hard for others, especially foreigners to guess their feelings.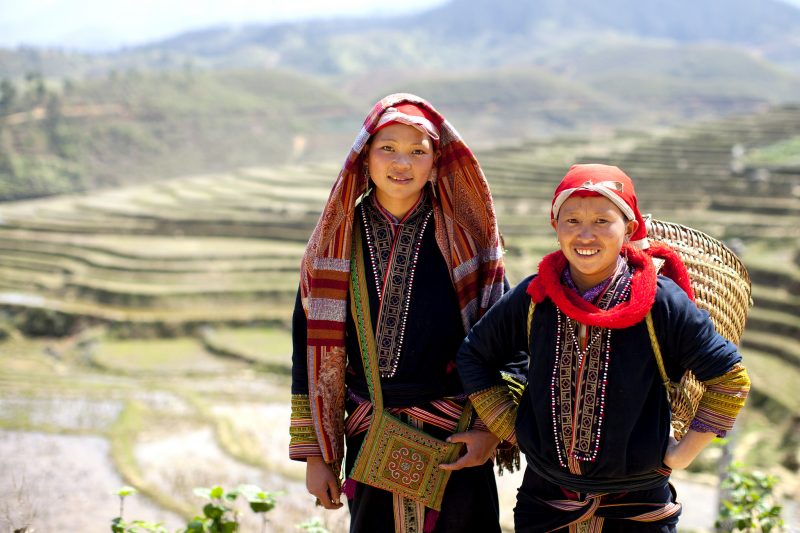 Photo by TJTAK via Flickr
On your long customized holidays in Vietnam, you might have in intention to build relationship with the locals, or at least leave a favorable impression on them. The question here is how to do it properly? If you are looking for an answer, this article, together with "How do Vietnamese people communicate with others (2)?" is a good one for you. Understanding their significant communication patterns is the first step you should take in order to get closer to the Vietnamese. We – Nadova Tours also aim to provide you with other tips on how to leave good impression as well as how to establish and maintain relationship with Vietnamese people on the following articles. Stay tuned!
Related articles:
How do Vietnamese people communicate with others? (2)
What is the attitude of Vietnamese people towards foreign tourists?
How to leave good impression on Vietnamese people?
How to establish and maintain relationship with Vietnamese people? (1)
How to establish and maintain relationship with Vietnamese people? (2)
View tour: