Recently, Vietnam has become a well-known destination for travellers from all around the world. With almost 2,000 kilometer length, Vietnam has the seasonal contrast between the north and the south which helps to make it an all-year-round destination. Travelling thoroughly Vietnam, tourists can enjoy their Vietnam private tour at any time of the year. That is the reason why it has seen a travel boom in many Vietnam's top destinations in the last few years. However, there are still many untouched places by mass tourism in Vietnam for those who wish to experience a quiet country on the Vietnam customized tours. In our article today, we would like to share a list of top quiet, rustic and lesser known destinations in Vietnam for travellers that are not constrained with a tight tour schedule: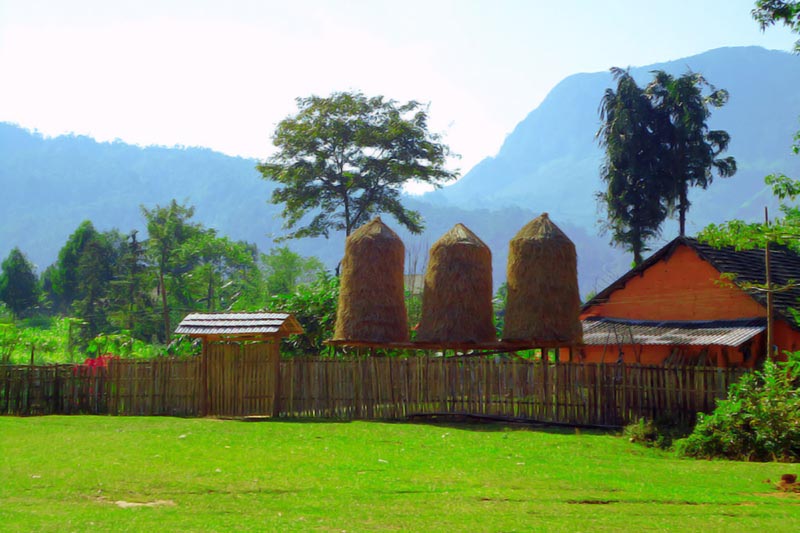 Ethnic minority village in Ha Giang

1. Ha Giang
Located in the northernmost area of the country, Ha Giang is often described as a stunning destination to visit in the North Vietnam. With 90% of the local population is ethnic minorities, tourists will have special chances to encounter the unique custom and culture as well as interact with local people. Though Ha Giang has the great potential of being one of the top places for a trip in Vietnam, its remote location is still an obstacle that keep the visitor numbers low. However, the wonderful natural scenery of Ha Giang is totally worth making a trip to Ha Giang. If your schedule is flexible, 3-5 days will be great to enjoy Ha Giang at its best. The best time to visit Ha Giang is between May to October.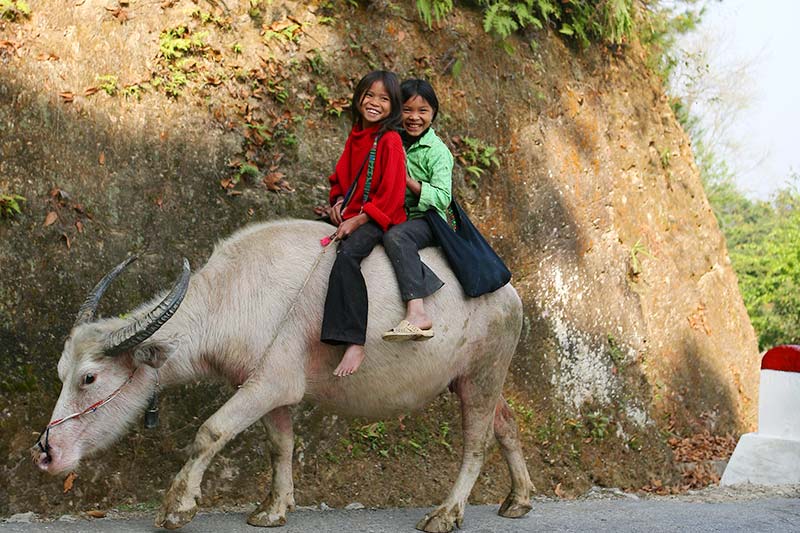 Ethnic minority children in Ha Giang

2. Pu Luong Nature Reserve
Established in 1999 as a nature reserve with total area of 17,662 ha of primary tropical forest, Pu Luong is located in Thanh Hoa and Hoa Binh provinces, roughly 170 km south west of Hanoi. It often takes around 4 hours to drive to here from Hanoi and recently Pu Luong Nature Reverse has become a perfect destination for a few day trips from the capital city. Pu Luong attracts travellers with its stunning scenery of rice terraces and pristine nature which make it one of the best places for hiking and trekking. Pu Luong is also a living area of the ethnic Thai people with interesting culture and lifestyle. If you are seeking for a rustic place to have a wonderful getaway from the bustle and hustle of urban areas in your Vietnam customized tour, Pu Luong Nature Reserve is definitely a good choice.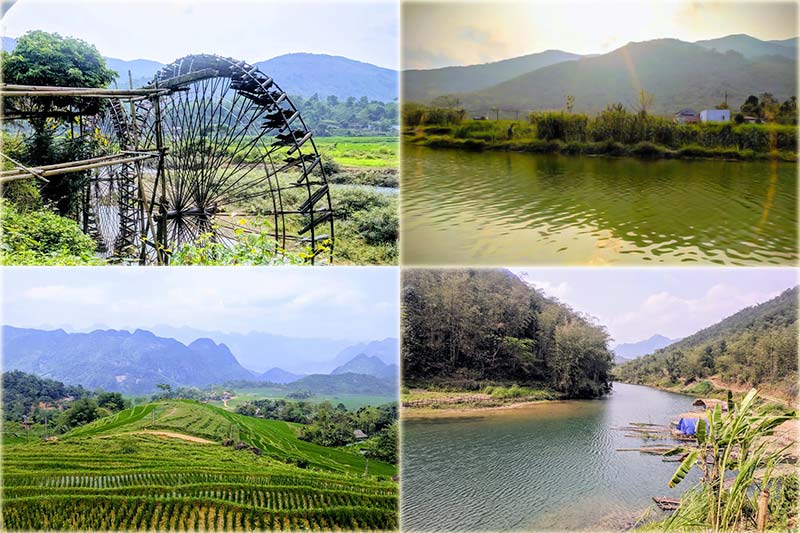 Pu Luong Nature Reserve

3. Phong Nha
Phong Nha is home to the largest cave in the world – Son Doong Cave which was only discovered in 2009, explored in 2011 and now opened to just a limited number of visitors each year. However, Son Doong Cave is just one of many reasons to visit the beautiful Phong Nha. The Phong Nha – Ke Bang Nationa Park, recognized as UNESCO World Heritage in 2003 is one of few places on earth which is yet to be completely discovered. A vast network of underground caves which is estimated to be formed about 400 million years ago can be found in the national park. Along with stunning jungle scenery and amazing rock formations, Phong Nha is believed to be one of must-see tourist destinations in Vietnam in the future. So, make sure you see this place soon, before it get affected by mass tourism.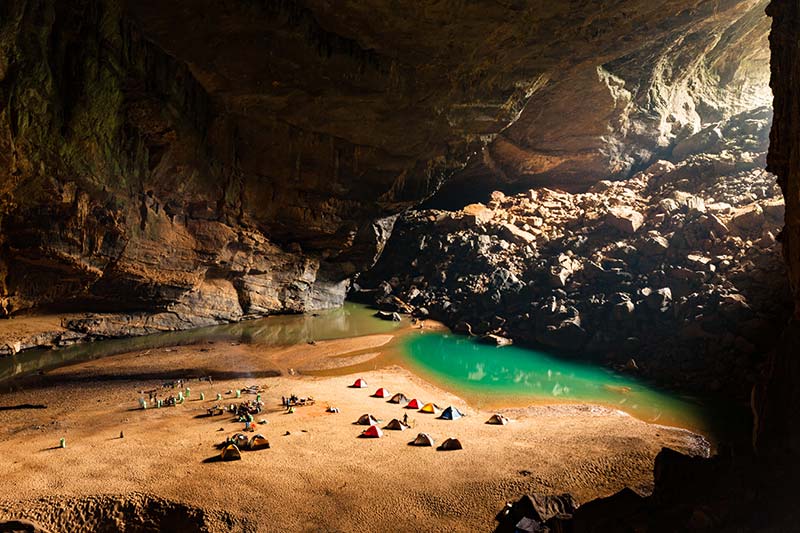 Hang En Campsite in the Phong Nha – Ke Bang National Park

4. Quy Nhon
Along the central coast, Quy Nhon is located half way between two famous beach destinations Hoi An and Nha Trang. If the resort towns are not your town, the quiet and peaceful Quy Nhon should be certainly on the itinerary of your Vietnam family tour. Exploring the authentic beauty of Vietnamese countryside, relaxing on gorgeous beaches and enjoying the freshly caught seafood everyday are the great experiences await you in Quy Nhon City. Besides, there are interesting historical attractions such as Long Khanh Pagoda or Binh Dinh Museum when you are looking for alternative activities to spend your day.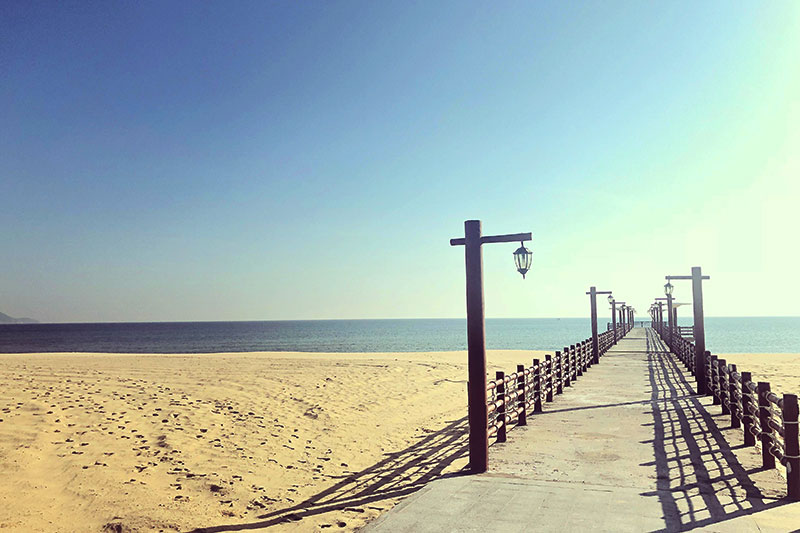 Quy Nhon Beach
Read more: Top 7 marvelous beaches for Vienam family tours

5. Cat Tien
Located in three provinces of Dong Nai, Lam Dong and Binh Phuoc, Cat Tien National Park covers an area of more than 70,000 hectares and it is one of the most important national parks in Vietnam as well as a great eco-tourism destination in the last couple of years. Being protected by UNESCO, Cat Tien National Park is home to the great diversity of flora and fauna, ancient trees, rare birdlife as well as wildlife rescue centers. It takes around 4 hours to drive here from Ho Chi Minh City, Cat Tien offers special chance to discover the beautiful nature and it totally worths a night stay.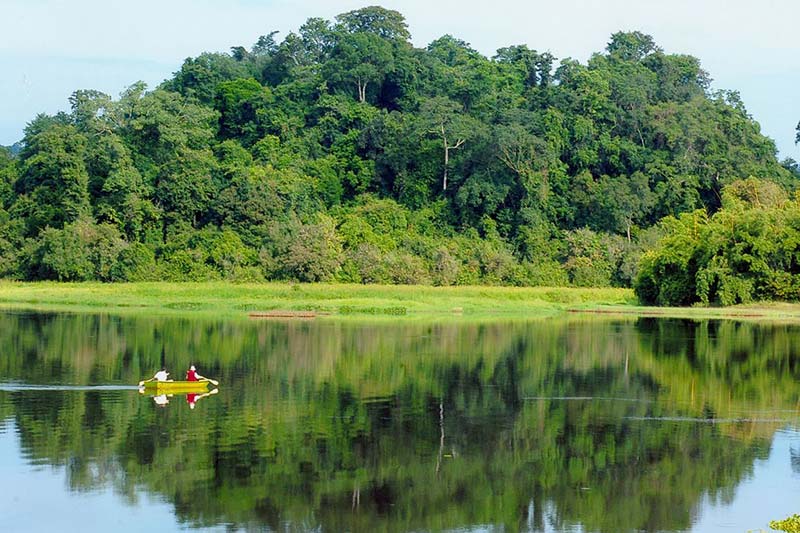 Cat Tien National Park

6. Da Lat
Perched on the Central Highlands with altitude of 1,500 meters, Da Lat was treated as a perfect getaway destination for the former French colonists because of its cool and pleasant climate all year round. Da Lat can be different from any destinations you ever visit during your private tour in Vietnam. You may have the feeling of stepping into a European town in spring time when getting to Da Lat. Besides relaxing in the romantic atmosphere in this city, travellers can also take part in the daily trip to explore the local history, culture or experience the adventure activities like zip-line or waterfalls climbing.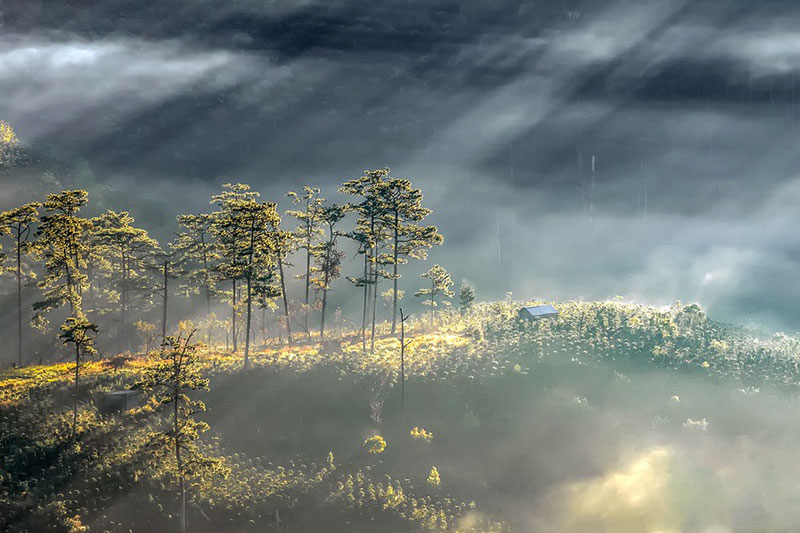 Da Lat - Vietnam
---
Read more:
Top 8 must - visit places in Northern Vietnam
Top 5 must - visit places in Central Vietnam
Top 5 must - visit places in Southern Vietnam

View tours:
Highlights of the north Vietnam 7 days
Discover Central Vietnam 5 days
Discover southern Vietnam 5 days