In the recent years, Vietnam gets more and more popular as a magical destination for having the trip of a lifetime. People who travel to Vietnam simply love the country with its breathtaking landscapes, friendly locals and unique blend of old tradition and modern pulse. Have you ever thought of travelling extensively in Vietnam in 3 weeks? Which highlights and experience await you when spending 3 weeks in Vietnam? Let us show you how a 3 week customized tour in Vietnam would be like: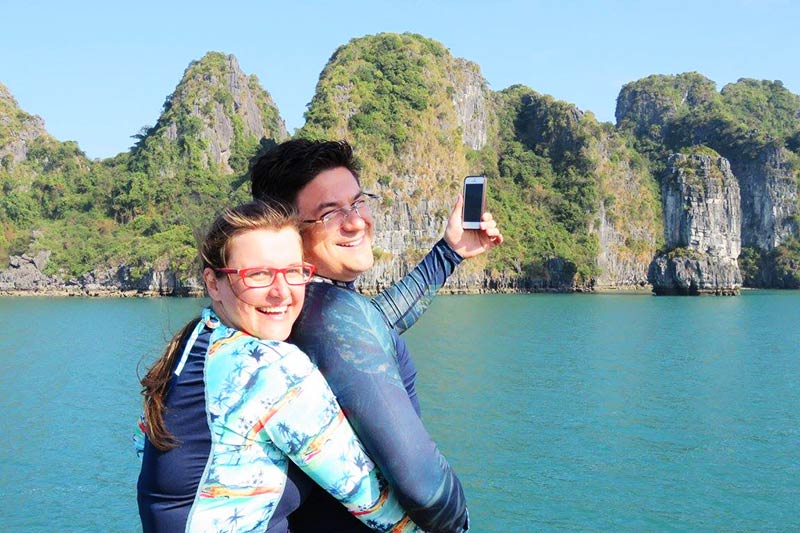 How to spend 3 weeks in Vietnam
Start the trip by spending 3 days in Hanoi
Flying to Noi Bai International Airport in Hanoi, your Vietnam private tour now begins. Hanoi, the capital city of Vietnam is a perfect starting point for your tour. There are many beautiful sights as well as excellent Vietnamese cuisine in Hanoi that will make the beginning of your trip a memorable one. The places you should not miss when visiting Hanoi include: Hanoi Old Quarter, Hoan Kiem Lake, Ho Chi Minh Mausoleum and private houses, Temple of Literature, Hoa Lo Prison, Ethnology Museum, Tran Quoc Pagoda. Taking a cyclo ride through the narrow streets of Old Quarter and enjoying the traditional Water Puppet Show are also interesting things to do in Hanoi.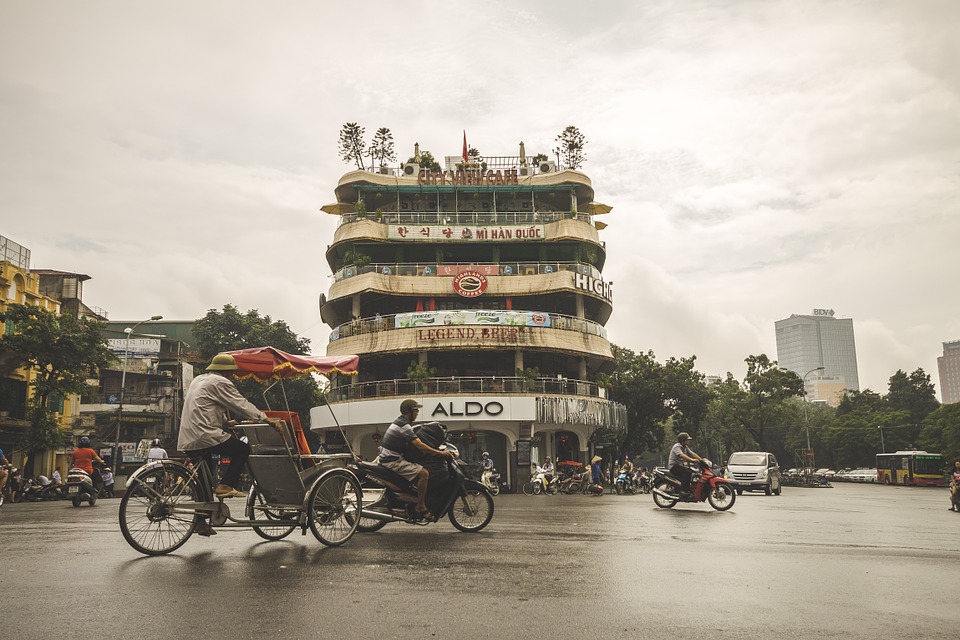 You can start the trip by spending 3 days in Hanoi
Head to North West to spend 3 days in Sapa
Sapa is the tourist capital in the mountainous north of Vietnam and definitely a destination that should not be missed on a 3-week travel itinerary in Vietnam. Visiting Sapa will offer chances to interact with the local ethnic people such as H'mong, Dzao or Dzay and enjoy the stunning natural views of rice terraces. Recommended activities to do in Sapa: Hiking/trekking to villages in Muong Hoa Valley; Visiting colorful ethnic markets (depending on the day, markets can be hold in different areas: Coc Ly Market on Tuesday, Cao Son Market on Wednesday, Lung Khau Nhin Market on Thursday, Can Cau Market on Saturday, Bac Ha Market on Sunday). The famous tourist sites to visit in Sapa: Love Waterfall, Silver Waterfall; Fan Si Pan Mountain, etc.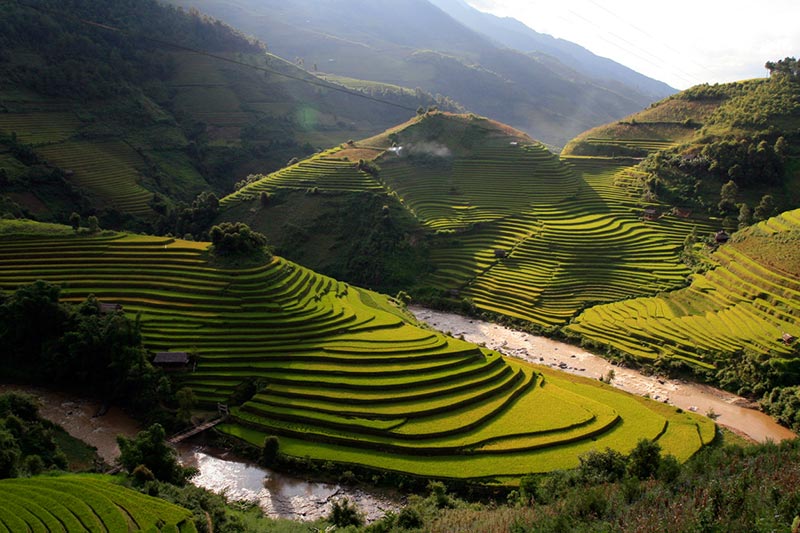 Sapa should be included in your itinerary for 3 days

Continue the journey to Halong Bay for overnight cruise (3 days 2 nights)
After returning to Hanoi from Sapa, the next part of the Vietnam customized tour will be the amazing Halong Bay. It is often said that a trip in Vietnam will not be complete without travelling to Halong Bay. That is a relaxing and unforgettable experience when cruising around the emerald waters dotted with thousands of breathtaking and unique limestone rocks and islets. You can go swimming, kayaking and exploring the isolated lagoons while staying overnight on the cruise at Halong Bay.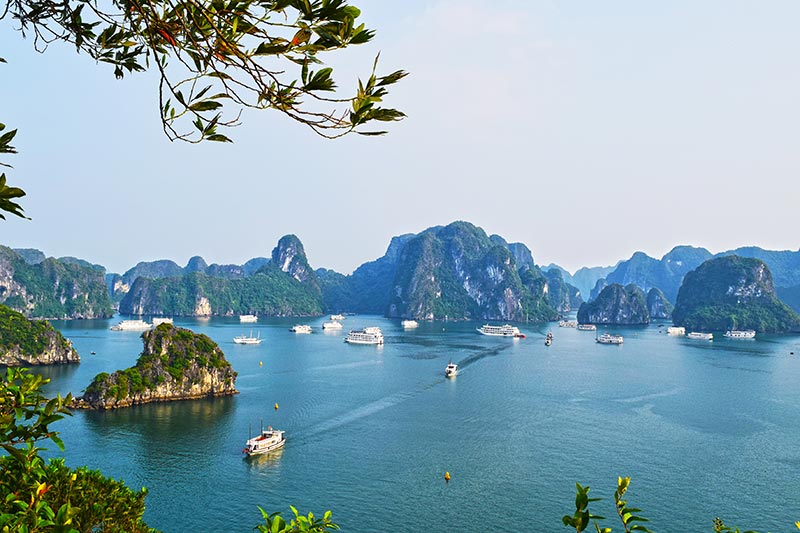 An overnight cruise at Halong Bay can be an ideal choice for a 3 week Vietnam customized tour
Travel to Hue for spending 2 days
After Halong Bay, transfer to Hanoi Airport for taking a short flight to Hue, the former royal capital of Vietnam. Hue was the capital of Vietnam and home to the Nguyen Dynasty from 1802 to 1945. The city was recognized by UNESCO as a World Heritage Site for its historic values. Spending 2 days in Hue will give you enough time to fully experience the city. The Purple Forbidden City is a must-visit site in Hue where you can have a great history lesson and good views of life in Vietnam during the imperial era. The tombs of Nguyen Emperors such as Khai Dinh or Tu Duc should also be added to the travel itinerary. Taking a relaxing boat ride along Perfume River and visit Thien Mu Pagoda is another recommended activity in Hue. Do not forget to try the special dishes in Hue at Dong Ba Market.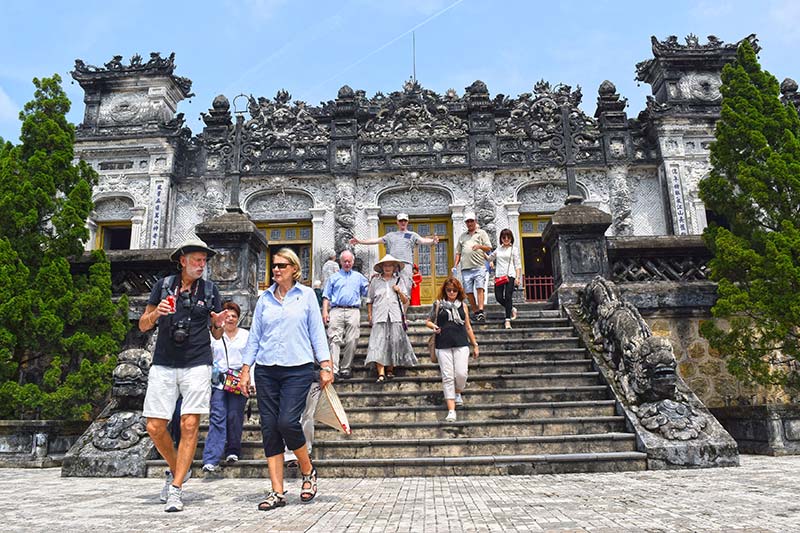 There are many things for you to enjoy in a two-day travel to Hue
Drive to Hoi An for spending 3 days
From Hue, take a road journey via stunningly beautiful Hai Van Pass to reach Hoi An. The drive is about 3 hours and you will be awarded an amazing view on top of the pass. You can also visit Cham Museum in Danang to learn more about Champa history and culture in Central Vietnam before getting to Hoi An. The riverside town of Hoi An is another UNESCO World Heritage Site in Vietnam and it was a major trading port between 15th and 19th century.
The ancient town has enough charm to keep you staying as long as you can afford your time to visit but we would recommend you to spend 3 full days in Hoi An on the Vietnam customized holidays.
During your time in Hoi An, you can visit My Son Sanctuary for a half day tour, have a walking tour in the old town to visit some famous attractions. Then, exploring the lush surrounding countryside by joining a cycling or farming tour. Spend a full day free to enjoy the tranquility of the ancient town would be a great idea.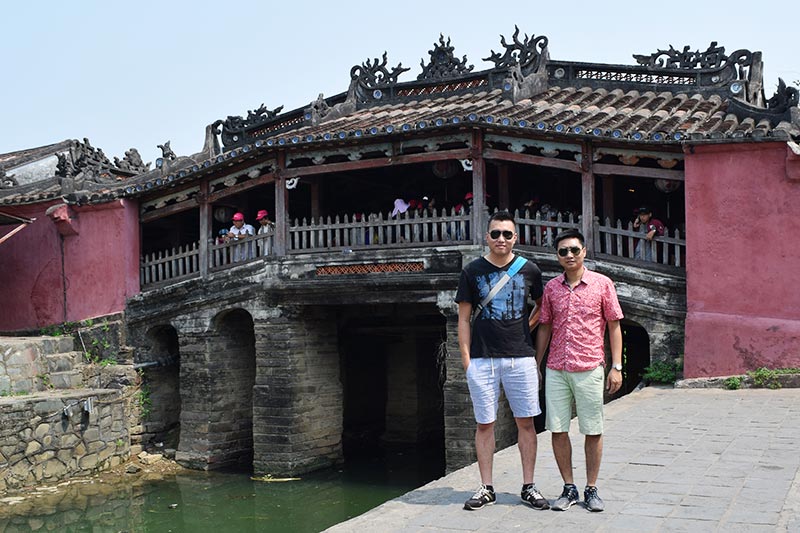 From Hue, you can travel to Hoi An and take your time there for 3 days
Going south to stay 3 days in Ho Chi Minh City
The vibrant and dynamic city Saigon will be the next destination for your 3-week tour in Vietnam. From Hoi An, transfer to Danang Airport for a short flight to Ho Chi Minh City. It is the city that should be experienced primarily at street level as there is always something great to discover around the next corner. The remnants of Saigon in the past are still visible and the nightlife here is amazing too. The Independence Palace, Ben Thanh Market, War Remnants Museum, Central Post Office, Notre Dame Cathedral and Thien Hau Temple are the attractions should not be missed in Ho Chi Minh City.
The incredible Cu Chi Tunnels outside Saigon is a must-visit for any Vietnam tailor-made tour. It is a massive underground tunnel used by Viet Cong soldiers during the Vietnam War. A day trip to Cu Chi Tunnels will be a great experience and history lesson for most travelers.
From Ho Chi Minh City, taking part in a tour to Mekong Delta is another great option. You can travel there and back in a day for spend a night in Can Tho to visit Cai Rang the largest floating market in the area in the next morning.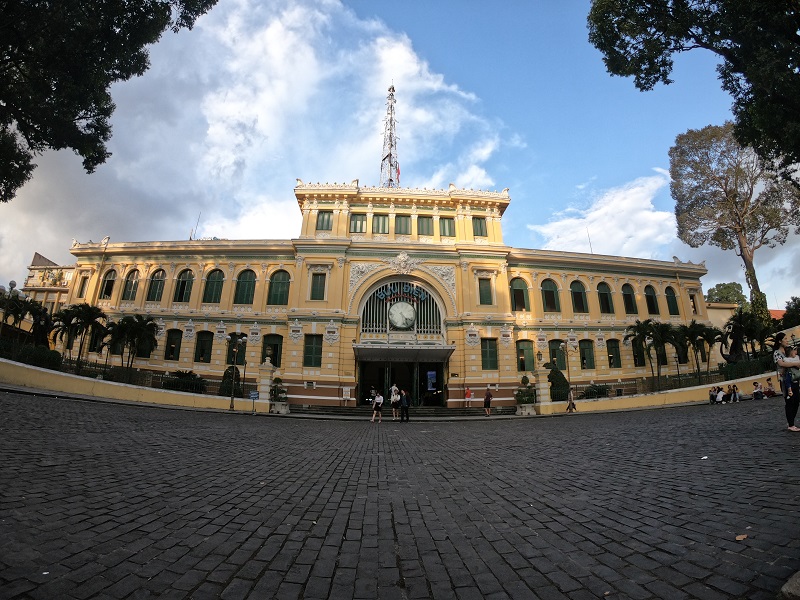 The most vibrant city of Vietnam - Ho Chi Minh city is absolutely worth your time for a 3 day travel
Fly to Phu Quoc Island for a beach break (4 days)
By this moment, you have traveled extensively from North to South Vietnam and absolutely deserve a relaxing time at a paradise island. Nowhere is better than Phu Quoc Island for having such a wonderful relaxing time on beach. The largest island in Vietnam is just less than 1-hour flight from Ho Chi Minh City. There are many beautiful beach front resorts with soft-sand beaches, crystal blue waters and swaying palms in Phu Quoc Island to enjoy the beach break and recall the memorable experiences of your holidays in Vietnam.
We hope that with this suggested itinerary, you could find some ideas for your holidays in Vietnam. If you are interested in having a free tour itinerary, quotation and travel consultancy, do not hesitate to contact us, Nadova Tours!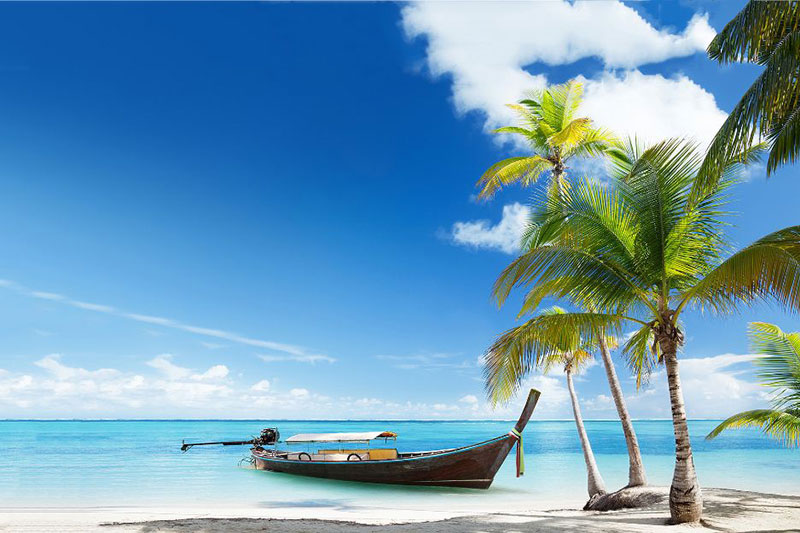 Nothing is better than a beach break at Phu Quoc as the ending point of your Vietnam private tour
---
Read more:
How to spend 1 week in Vietnam for first-time travelers
How to spend two weeks in Vietnam
View tour: Touring Vietnam Inside Out 20 days